So today @stemgeeks account posted the burn report for this week . I thought of creating this post to let you know whether the burning has decreased or increased or has remained stable.
Jan 4th Burning report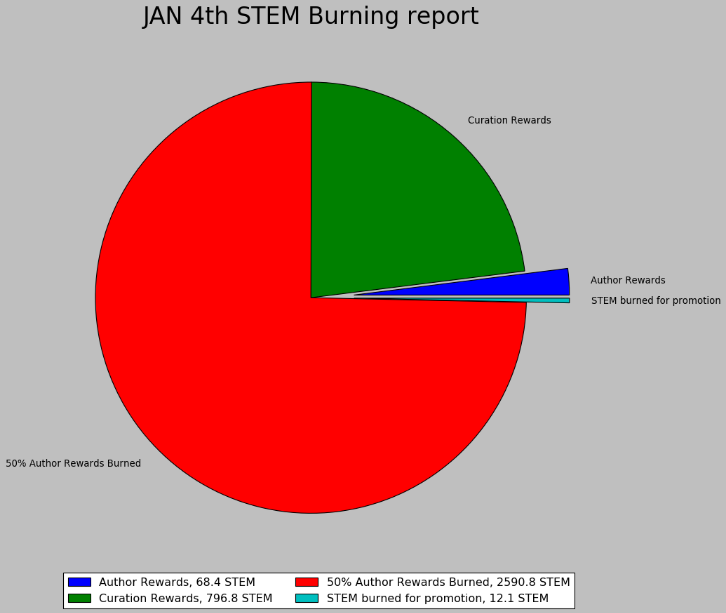 A good amount of STEM burned for promotion compared to other weeks ( See December burning report to know more)
The 50% Author rewards burned is too high to be honest , I have been telling it for a while now , you can earn 100% STEM from your post if you post from stemgeeks.net front-end. If you don't know about this , I have already made a post related to that.
Jan 11th Burning report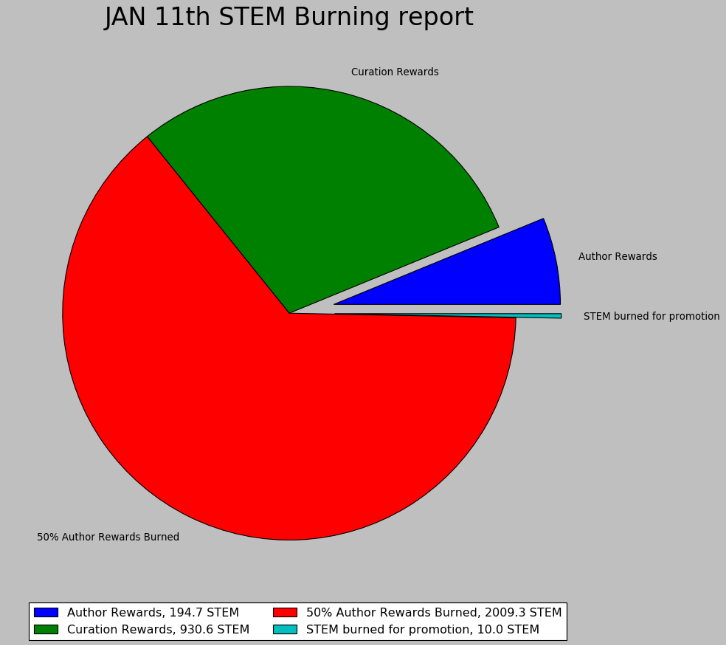 Now this is better compared to the previous one with respect to 50% author rewards burned because it is close to 2000 STEM rather than 2500 STEM which had become usual . That is a good change :)
Still I am not satisfied with 10 STEM for promotion I think there is a scope for improvement there . Why don't you use the less competitiveness as your advantage and make your post more visible to others?
Jan 18th Burning report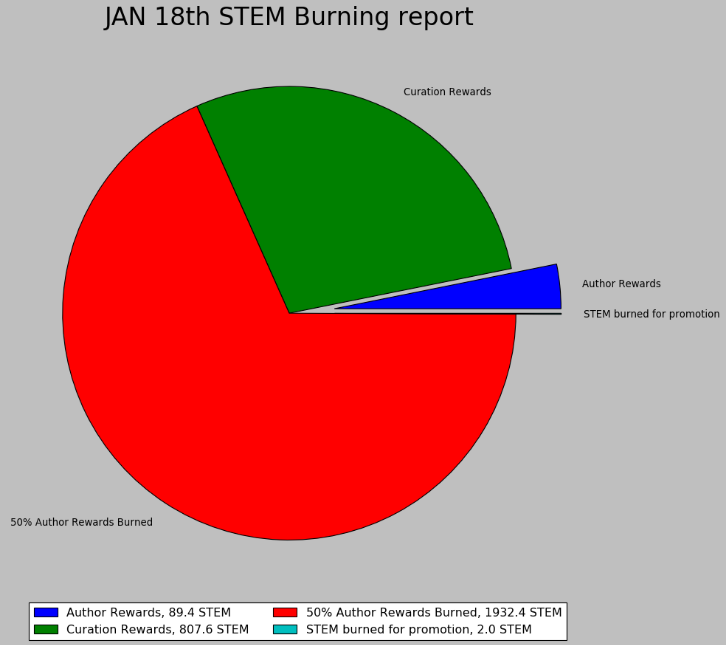 Now this is yesterday's report . For the first time ( since I have started posting and seeing the burn report) I have seen 50% Author Rewards burned less than 2000 STEM :)
Again a very minuscule amount of STEM burned for promotion , only 2 .
50% Author Rewards burning pattern - JAN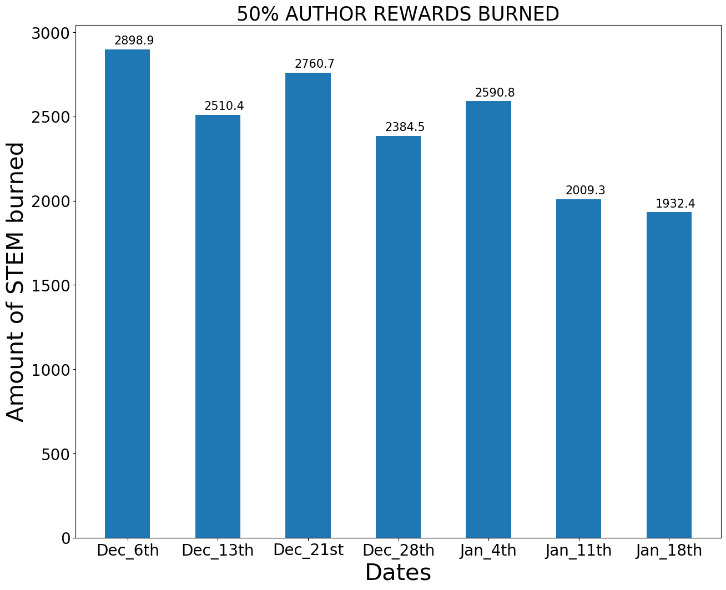 Well we can see that it is dropping now and I hope it continues to drop in future :)
So after looking at these reports, the question is , would you like to see 75% burn for non-native posts ? Answer in comments.
---
Regards,

MR
Posted with STEMGeeks