Here's kidney that presented with a multiloculated cyst (several cysts within the large cyst) in a 21 year-old female. Now I haven't encountered a lot of kidney specimens throughout the entire year as our institution isn't a referral hospital for such cases but we do get them because our consultants were kind enough to have their cases get handled by us for some learning experience.
Grossly, if this was just a simple cyst without complicated septa, it would appear to be benign versus having multiple cysts within a large cyst that leans more on malignancy. Whenever I cut open a specimen, I always try to figure out whether it looks benign or malignant and the approach may differ in some instances.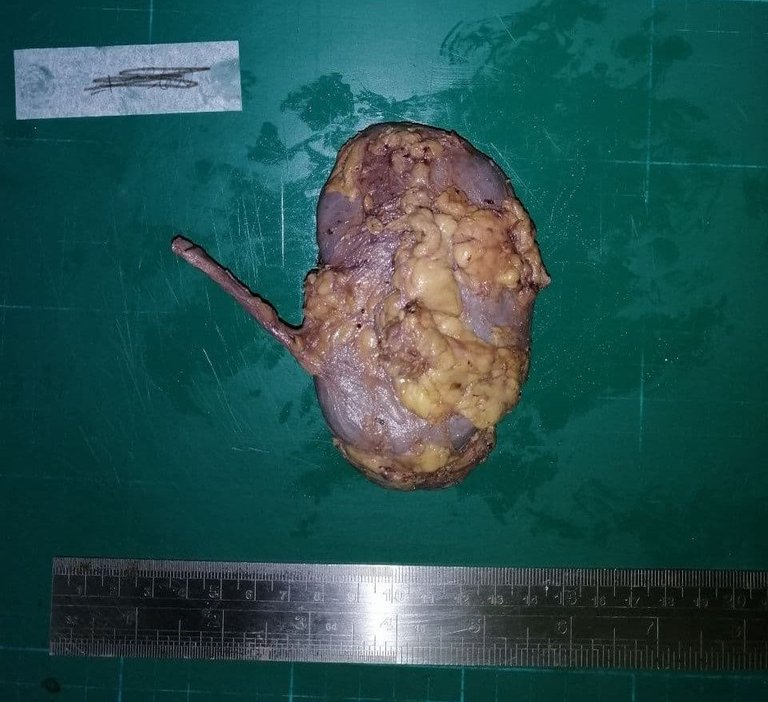 So Ureter is supposed to be pointing left as I view the specimen posteriorly from the backside. It smells iron on bivalve section.
A common pet peeve I have with surgeons not really considerate about orienting their specimens is the lack of sutures to mark where top or side is. So I can recognize where the ureter is supposed to be (medial side) but if I didn't know the laterality (which kidney side it is) I would have painstakingly contact a busy surgery department. It's easy to figure which is front and back on the textbook but once you see the actual specimen some gross architectural distortion may prevent you from identifying key structures. This wasn't a difficult case since they mentioned it's a right kidney (yes they labelled it specifically this time on the request out of the nth times).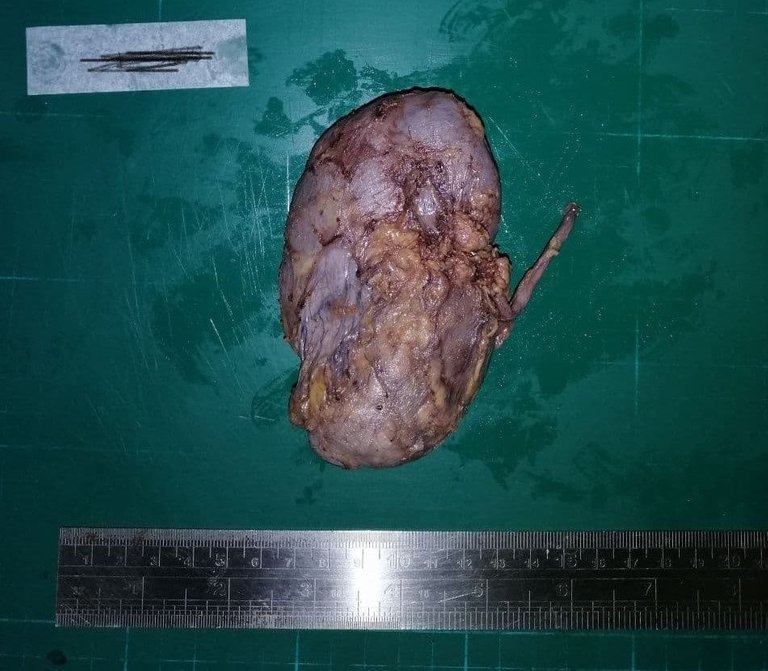 Front view of the right kidney.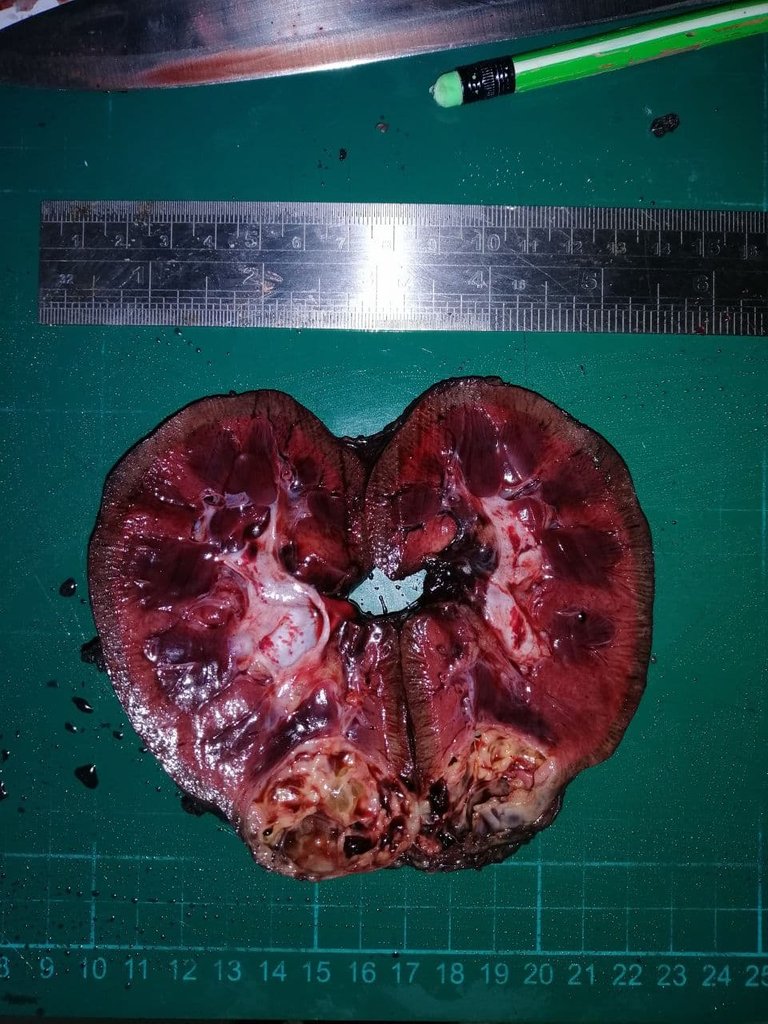 Bivalved section showing how fresh this and how formalin hardly made it inside.
This came it around the last day of the year and I had to spend an overtime trying to process this for fixation with formalin. The problem with this specimen is that it's not cut open when sent so even if it's bathed in formalin, there's a good chance that the inner parts would get destroyed and that messes up the tissue architecture. The same problems with spleen. You need to cut it open once you give it some time to fix.
I mentioned before that I had other cases that came in that were complicated as well, gastrectomy specimen, larynx and radical prostatectomy. Those are their own set of problems where I had to ask for senior consult in handling but it's the holidays so I had to make do with the year end boss fight.
It's rather fulfilling to complete half the set because the other half will be waiting for me once the slides come out.
If you made it this far reading, thank you for your time.
Posted with STEMGeeks