Mass farm of recycled posts. All posts posted in last 7 days are recycled posts of the ones posted few months ago. At least 20-30 posted in last 7 days. Posted few times per day.
Very likely that all posts that have been posted in lat few weeks are recycled ones. Mass farm of your curation, basically.
It was reported to us today.
https://hive.blog/@travelwithus/posts
---
Edit
Yeah, all the posts repost in cycle after a week of or few days, randomly. The user does not even even bother tocheck, just spam. So some are posted within few days of each other: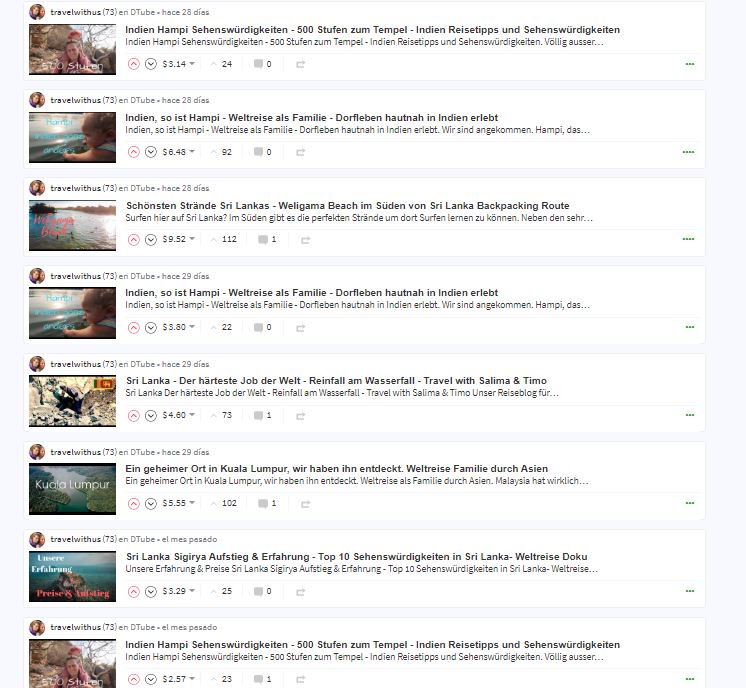 For example, please browse through last month posts and search for:
"Indien Hampi Sehenswürdigkeiten - 500 Stufen zum Tempel - Indien Reisetipps und Sehenswürdigkeiten"
(posted at least 5 times)
or
"Indien, so ist Hampi - Weltreise als Familie - Dorfleben hautnah in Indien erlebt"
(posted at least 5 times)
etc.
I'm just letting you know because it is obvious that you have not been aware of this.