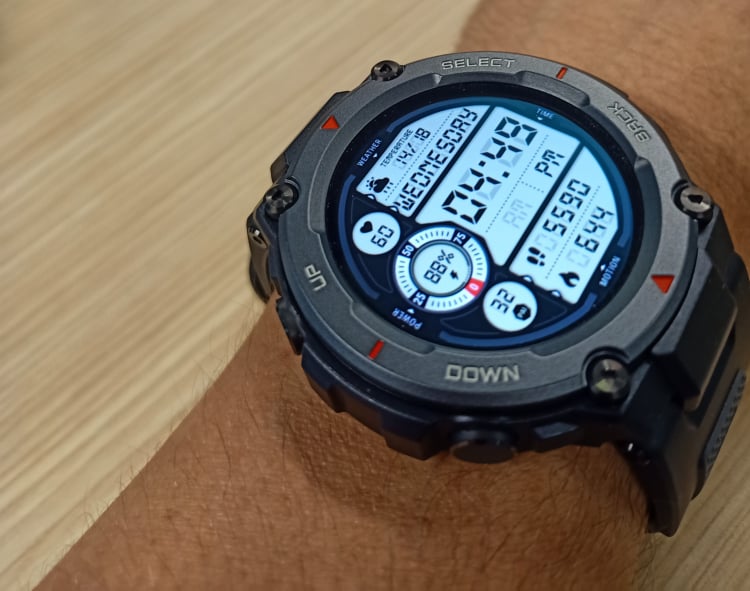 T-Rex Pro straight out of the box
Good Points
GPS is improved and accurate.
You should be able to get at least five to six days of battery life
The screen resolution is clear and bright
The T-Rex Pro is really good value for money
Bad Points
You can't customize sports display settings
No support for connecting external devices like heart rate monitors
Smart watch functionality may be lacking if that is what you are looking for
Syncing with Strava for non GPS sports is a little annoying as it does not provide all information
Wish List
Blood oxygen saturation while in sports modes would be really awesome.
Hopefully by now your not sick of me doing another watch review. To say I like to try out what is out there is a bit of an understatement, as I am always on the lookout for something a little different but providing some good value for money.
Just before I start, I just want to mention that this watch was not provided by Amazfit, I purchased it myself with my own cold hard cash and all the opinion are my own. Even though I am a bit of an Amazfit fan boy, I have tried my best to be as impartial as possible with this review.
I purchased the new Amazfit T-Rex Pro about a day after it was released, in March 2021 from the Amazfit Ali Express store. It was a reasonable price at just over 300NZD which included GST. I received it about 13 days after I purchased it, so have been test what it's made of for almost a month now.
Before this I also was using the Amazfit Stratos 2 for sports and Amazfit Neo for everyday use. I was looking to upgrade for a while and was looking at the Stratos 3, but opted for the new T-Rex instead.
I call this a "Real Review" cause I am kinda annoyed with a lot of the reviews out there with fitness watches like the T-Rex, where they take it out for a quick walk, without really testing out the sports functionality, including the swim. I'm calling out all those shitty reviewers, you need to a better job. I'm using this watch non stop and training about 12 hours a week so if there is any issue with quality, I'll know about it soon enough. On that note I will also be posting a separate review on the swim functionality, because I think it's needed and people that aren't interested, can just see a quick write up on the swim functionality below.
A lot of the images provides are from the Zepp smart phone app which connections and syncs with all Amazfit watches. Below is my most recent week if training, showing just under 12 hours for the week.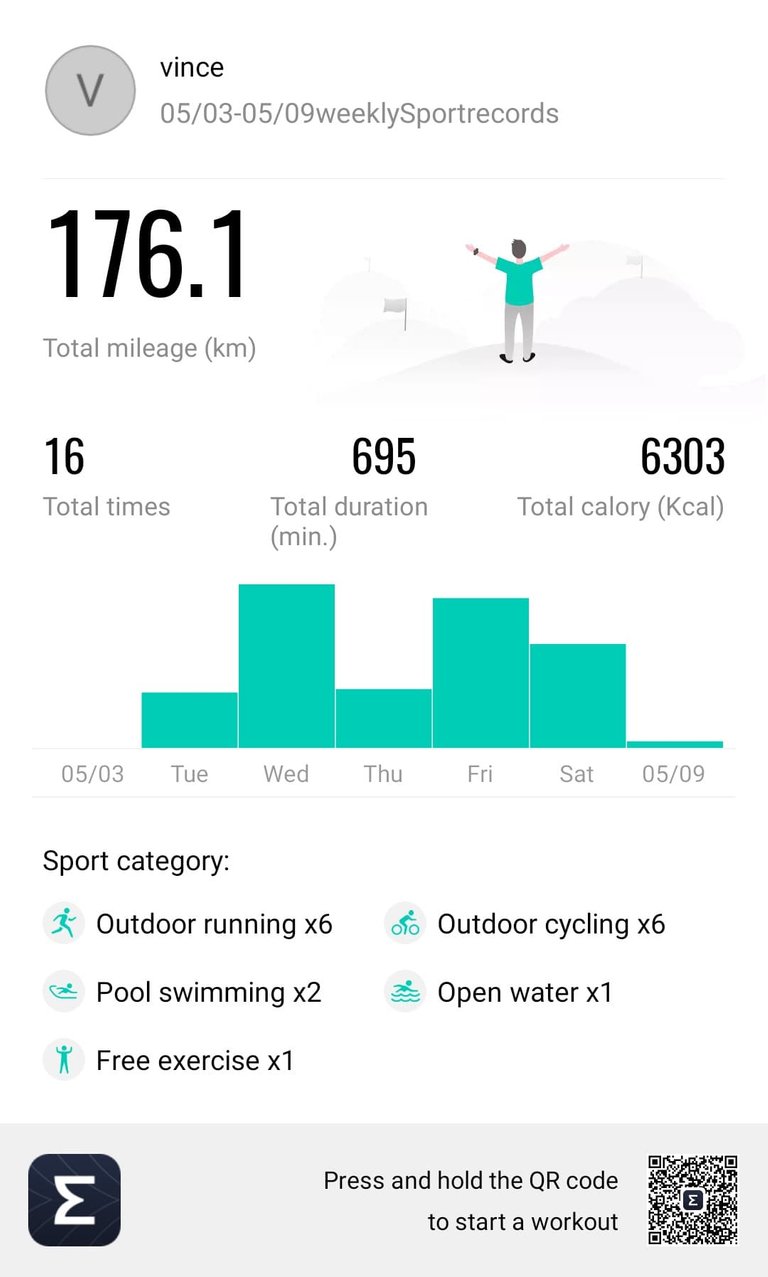 Packaging of the T-Rex Pro from Amazfit
Let's Get Reviewing
First impressions were pretty good. It's packaged nicely and delivered quickly. The watch looks nice as well. My Stratos is almost three years old now, so the improvements Amazfit have implemented are pretty cool. The actual casing of the watch isn't as pretty as something like the Stratos but if you like the rugged look, it should keep you happy. I have no issue with the casing, it's just not as nice as other watches on the market. Even though the T-Rex has a full function touch screen, it also has four buttons you can use to work your way around the menus and options. The touch screen is responsive and has a crisp clear resolution and is brightly lit in any light. The interface has not changed too much and I have always found it to be easy to use with minimal fuss.
Watch Specifications
The specifications for the T-Rex Pro have been taken directly from the Amazfit website: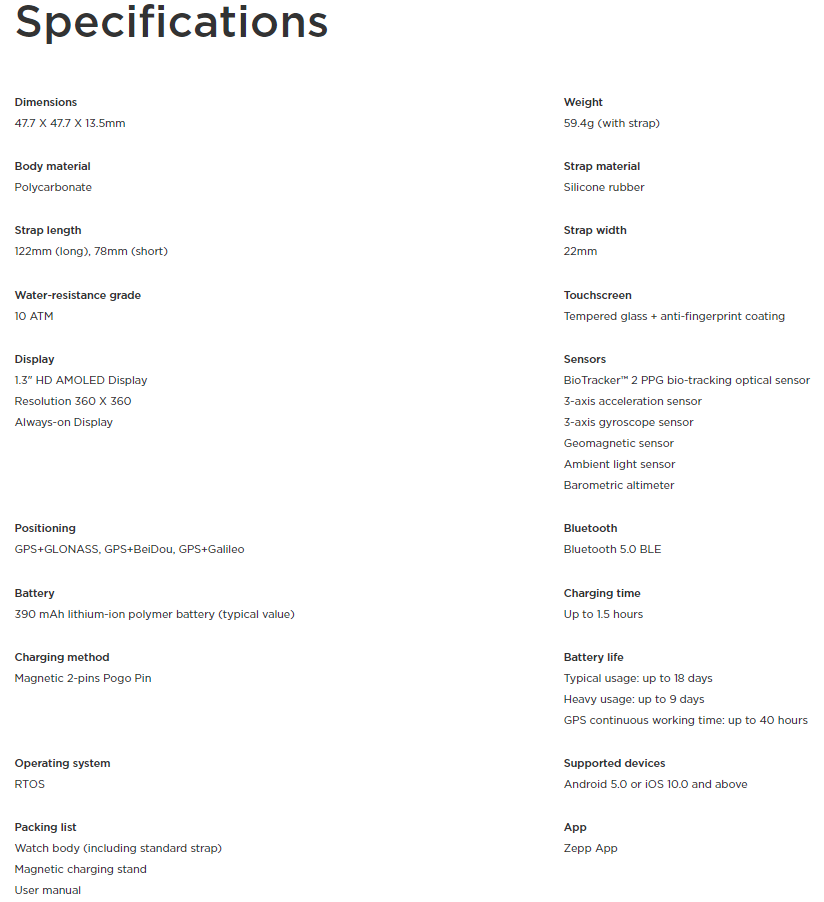 Image of Specifications of the T-Rex Pro
NOTE: This is a sports and fitness watch with some smart watch capabilities. You'll be able to receive messages but not reply.
GPS Functionality
This was one of the main complaints from the original T-Rex. This model uses four different types of GPS technology to make sure it's as accurate as possible and you're not waiting for GPS to connect. I found the Pro to connect to GPS pretty quickly. The only time I found a delay in picking up a GPS signal was in the City around tall buildings and it still only took about 30 seconds or so to connect. The distance and maps recorded are accurate including the altitude. Even in open water swim mode the GPS is a big improvement and pretty accurate. You can also change the type of GPS technology you want to use as well.
Battery Life And Power Use
It's pretty rare that I would run down the battery completely before charging but was still getting about six days of use between charging, just using the watch mostly for sports. I was getting about five days of use when I had "always on display" and alerts and messaging active. I haven't done any IRONMAN or Ultra marathons while I've had the watch but the long runs and rides have barely made a dent in the battery life. One thing you need to watch though, is when it gets under 20% of its battery charged, it seems to loose it's charge quicker than normal, and seems to be similar to other Amazfit watches I have used before.
The charger is a lot nicer than what Amazfit have provided in the past. A small magnetic charger clips on to the watch without any issues and it only takes about 60 to 90 minutes to fully charge the watch.
Health Tracking
The T-Rex Pro does a pretty good job of health tracking, the sleep tracking is pretty good capturing REM sleep, deep sleep and awake time. It also has a new BETA feature called Sleep Breath Quality which can alert you if your breathing quality is disturbed during the night, maybe if you have sleep apnea, or a similar condition.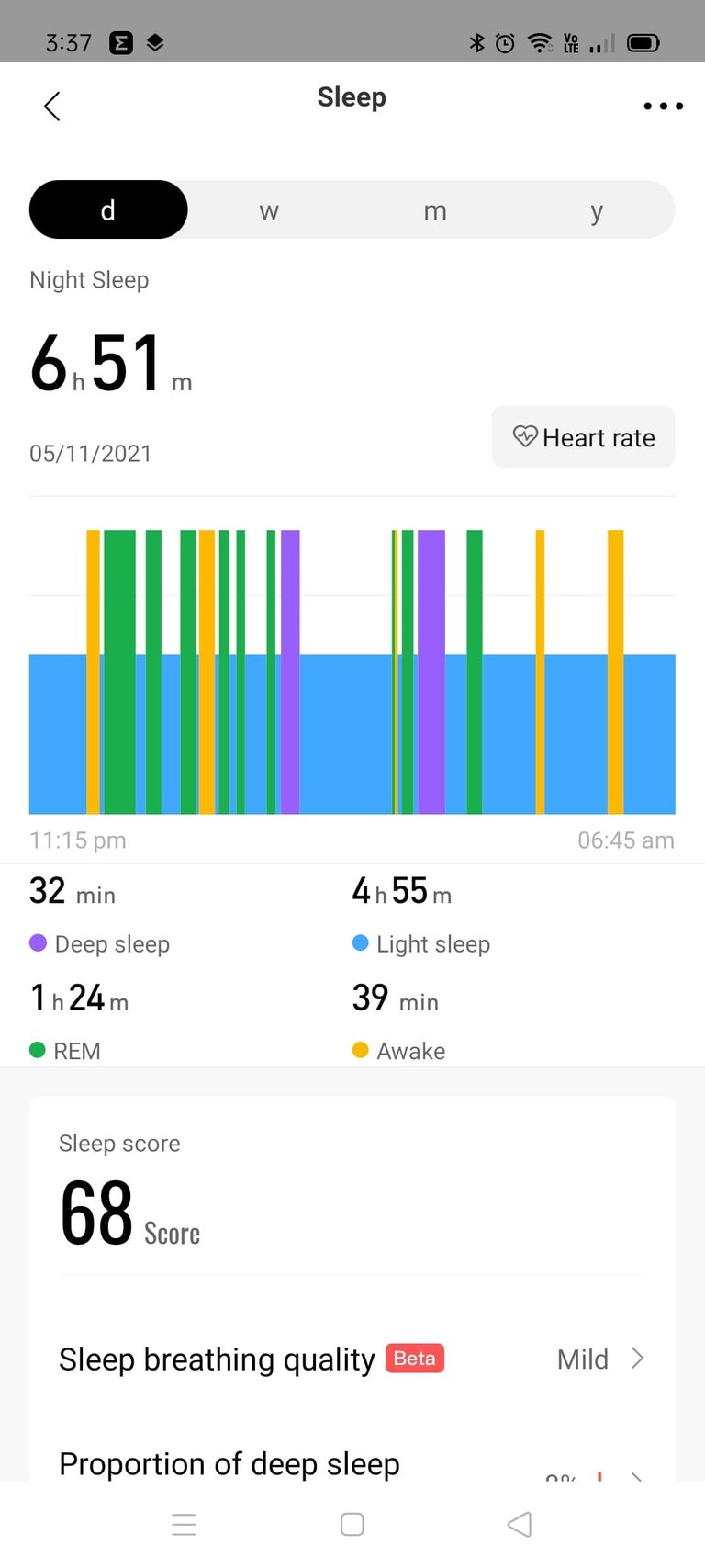 Sleep Tracking Screen from the Zepp App
The watch is able to measure heart rate consistently through the day and night, and has a function to monitor blood oxygen, but this is not automatic and you need to trigger it yourself. The Pro also is able to monitor stress, but I found this feature to never really pick anything up, even when I trigger it myself.
Another health tracking feature that is provided by Amazfit is PAI or Personal Activity Indicator which combines your heart rate and activity to give you a score of how active you are, which then relates back to a "health age" that is then provided. With the training I am doing, I am sitting well over 200 most of the time, and it has actually motivated me to try and push to try and reach over 300 as well.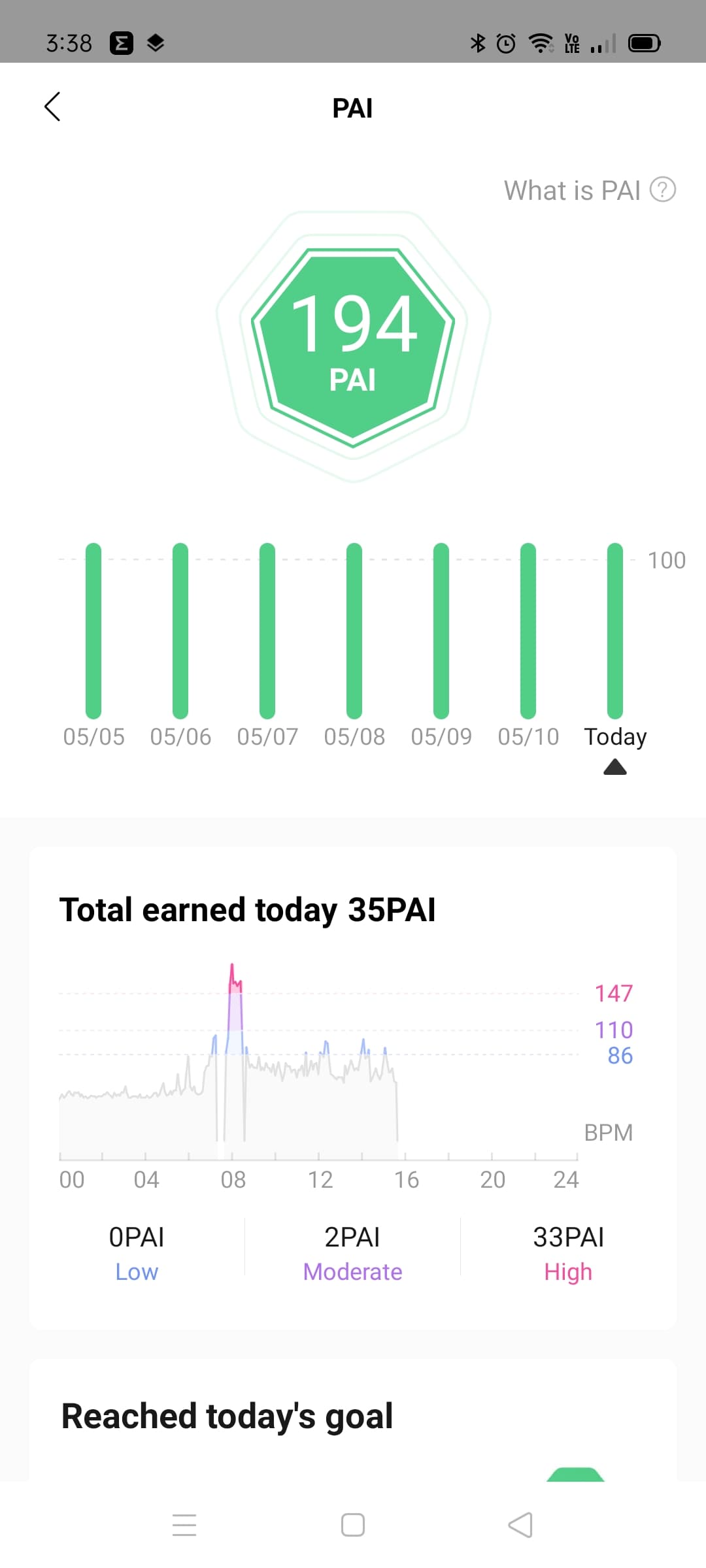 Image of PAI Tracking from the Zepp App
The step count is accurate and even provides steps counted when moving just minimal amounts of steps, for example, when you are walking to the fridge to grab a slice of cold pizza from the fridge.
Sports Tracking
The T-Rex Pro does a great job of tracking sports data and has all the information you need presented to you when you are performing your sports. The display provides a lot of useful and clear information but you cannot make any changes to the way the information is displayed or be able to customize it to suit what you need. Data is synced with the Zepp app and can then be transferred to other applications like Strava, if that's what you like. The information screen presented in Zepp are pretty much all available in the watches activity log, with the high resolution screen allowing you to see all of your workout data without the Zepp app if you choose to.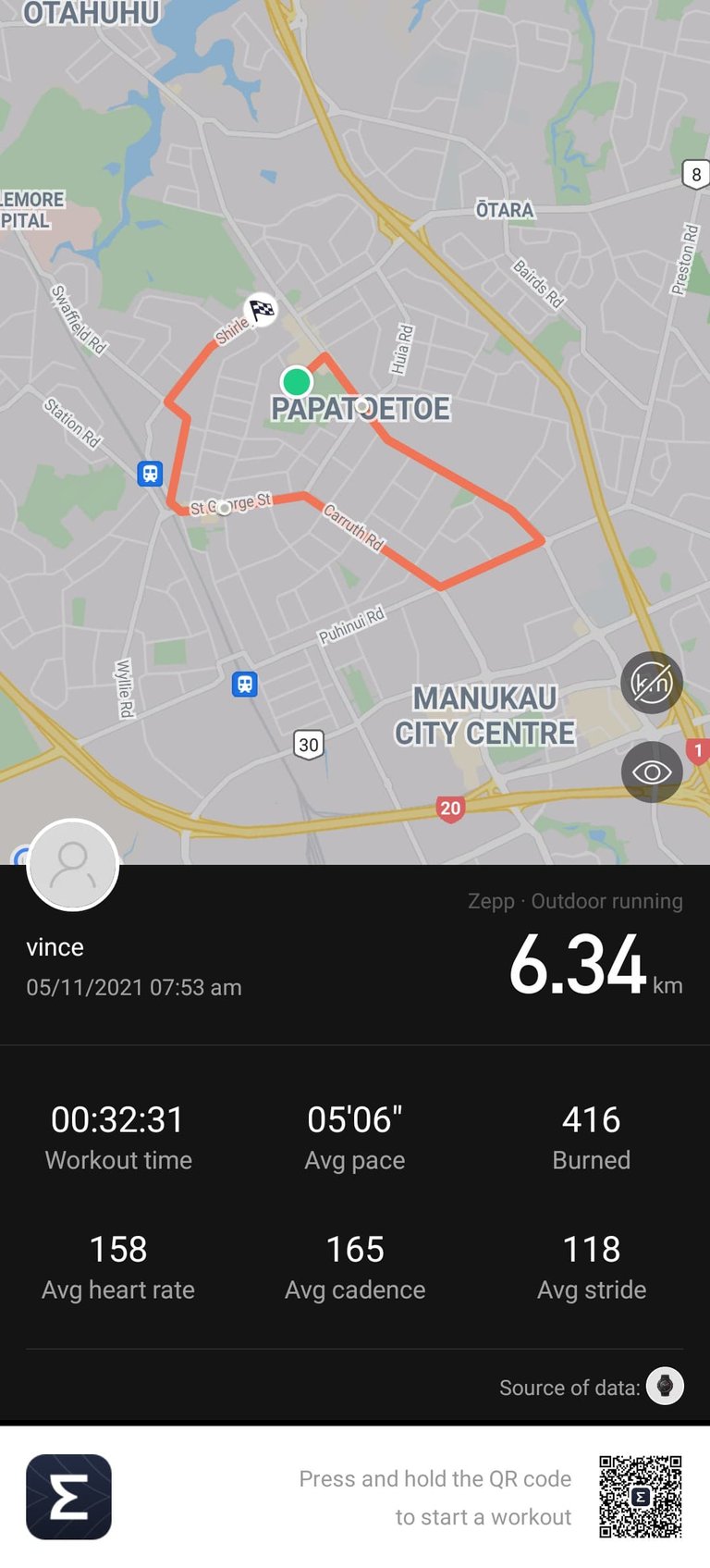 Example of Sports Summary Screen From Zepp App
If you sync with Strava, unfortunately you will not see distances of your workout unless they are calculated via GPS. This means that pool swimming and treadmill data will be sent to Strava with 0km as distance. I am not sure if this is an issue with Strava or with Zepp transferring data to Strava, but may be something to keep in mind.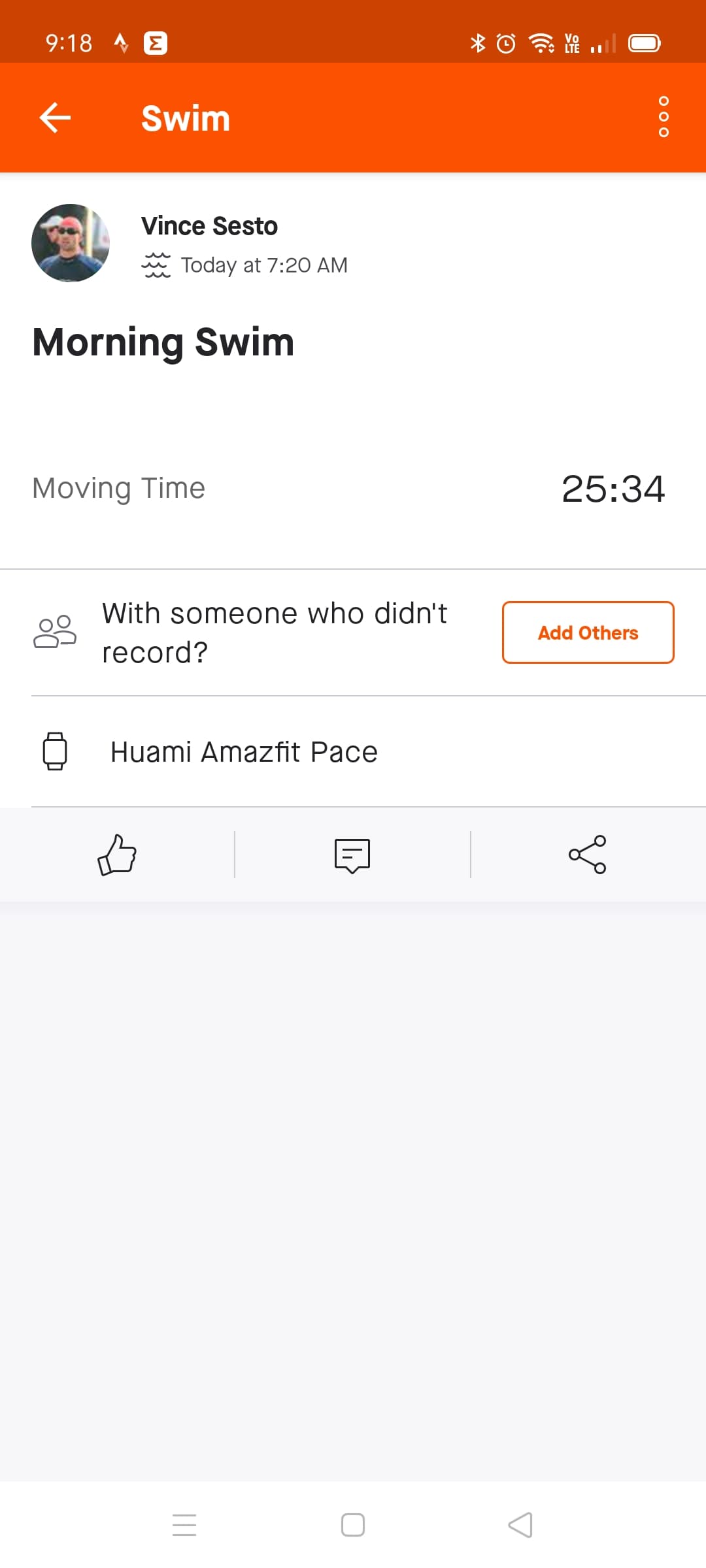 Sample of Non GPS Data Transferred to Strava
With swim functionality, open water swimming provides accurate GPS and pool swimming counts laps almost perfectly as long as you are not swimming too fast. Even when swapping strokes, the T-Rex Pro does a great job at recognizing strokes and counting strokes and laps. Occasionally open water swim GPS may come out with an inaccurate time, I have found this to only occur occasionally, but even when this does happen, the distances measured are still a lot better than what I have seen in the past for Amazfit watches.
One thing you may have issues with is that whenever I am doing sprinting in the pool, it seems like the accelerometer cannot pick up the strokes properly and misses them quite a bit.
NOTE: I will attach full swim review here when it is done in the coming days.
VO2Max values unfortunately are not provided unless you are running with GPS, and are not provided for any other sports modes. Training effect and hours recovery needed is provided for different sports but it would be nice to also have VO2Max as well.
Smart Watch Functionality
This is something I mentioned earlier, as this is not a Smart Watch but a Fitness Watch with some smart capabilities. The T-Rex Pro allows you to get notifications from your smart phone, like messaging and when calls are coming in. You are not able to answer messages or calls though from the watch. You are also able to control music from the watch, via your smart phone. There is no ability for music to be stored on the watch itself.
Conclusion
One thing I love about Amazfit watches is that they do the basic things really well, which then gives you the opportunity to then simply use and enjoy the watch without being annoyed the screen is not bright enough, or the GPS is inaccurate today. The T-Rex Pro has a lot of positives going for it and gives you really good value for money. Like I said, I've tried to be as impartial as I can, but I think I'll be holding onto the T-Rex Pro for a while now and enjoying everything it has to offe