Searching for universal principles of ecology; A code upgrade that can add smart-contracts to bitcoin; Surveying the comp-sci educational numbers; An argument that computational thinking is innate, and the onus is on computer science educators to harness the mind's natural desire to learn; and a Steem essay describing how to run partiko (and other android apps) on Windows or Mac OS
---
Fresh and Informative Content Daily: Welcome to my little corner of the blockchain
| | |
| --- | --- |
| | Whatever gets my attention |
Links and micro-summaries from my 1000+ daily headlines. I filter them so you don't have to.
---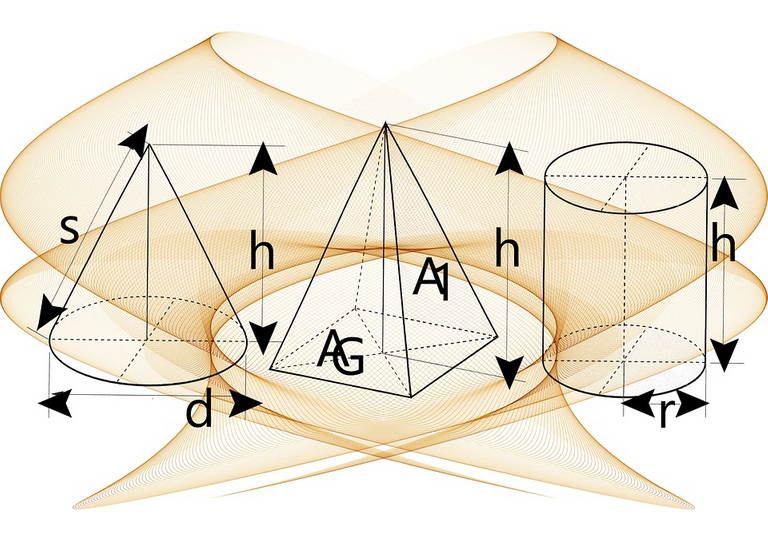 pixabay license: source.
The Dawn of Universal Ecology - In this article, Mark Colyvan, John Damuth, and Lev R. Ginzburg discuss a debate that is in progress as to whether the field of ecology has universal truths that can be generalized throughout the planet, and even the universe, or whether the field is limited to understanding a multitude of special cases. Philosophically, the debate matters, because - if the field can't make universal predictions, then some say it doesn't actually qualify as a science. This article suggests a suite of candidates for universal ecological laws, including:



If resources are unlimited, populations grow exponentially
if resources are limited, population growth follows an 'S-curve'
many ecological variables vary allometrically with body mass, including: metabolism, abundances, productivities, and demographic characteristics
In contrast, at least two variables don't vary with body size - reproductive rate and energy usage (per population)




The article doesn't claim to settle the debate, but it provides evidence that the field of ecology may, indeed, possess certain universal truths.



This Startup's Upgrade Code Can Be Used by Any Bitcoin-Based Blockchain - On Monday, November 4, Nexus announced it's seventh "activation" - apparently their name for a "hard fork" - that will go live on November 11, adding the ability to use the legacy UTXO (unspent transaction output). According to founder, Colin Cantrell, any blockchain that's based on the bitcoin protocol can make use of their codebase to add smart contracts capabilities. Nexus has been self-funded through token creation since its 2014 launch. The Nexus protocol makes use of "two proof of work chains and a proof of stake system", and it can handle 2,000 to 25,000 transactions per second.



Just for fun, here's a comparison of market capitalization between STEEM and NXS (with historical data from coinmarketcap.com and created in LibreOffice)




The Size of Computing Education Today, By-The-Numbers - Responding to a comment from link #4, Mark Guzdial observes that about 1.2 million school children in the US have learned to program using Scratch, whereas players of games like Minecraft and Fortnite draw orders of magnitude more. The unstated point being that if you want kids to learn, you have to meet them where they are. He also observes that enrollment numbers in high school computer science and physics education reveal that when given a choice of topics, computer science is nowhere near the mainstream for young learners. In conclusion he suggests that everything so far attempted to draw computer science education into the mainstream has basically failed, and a radically different approach might needed.


Computational Thinking Should Just be Good Thinking - In this essay, Mark Guzdial, Alan Kay, Cathie Norris, and Elliot Soloway argue against a recent initiative to explicitly "develop a computational mindset" in children. Likening the idea to "changing the residents" when city planning fails, the authors say that there is little evidence that having knowledge about computation helps children in their every day lives. Instead, they say that children already think with computation, and it's the job of computer scientists and computationalists, "to improve the computing and use that to change our teaching". Arguing with examples from programming classes, academic research, and applications like TikTok and Fortnite, the authors say that learning to program teaches computational thinking, but there are also other ways, including a wide variety of activities that have nothing at all to do with programming. In short, they say that for kids today, "computational thinking is just thinking." and it doesn't need to be taught in any formal way in order to be learned. Finally, instead of casting computer science education as instruction in computational thinking, these authors argue that computer science is the science of processes, and to advance the field, education should be retooled to teach things like modeling and simulation in order to understand systems - all kinds of systems, and computer science shouldn't be a separate silo, but it should be integrated into learning all other fields, like reading, writing, math, and history. Reminds me of the Bruce Schneier essay, Security Design: Stop Trying to Fix the User. h/t link #3.


STEEM How to Use Partiko on your Windows PC - Using partiko is just the beginning. This post by @leoneil describes the use of the BlueStacks Android emulator, which will let you run any of your android apps on a Windows or Mac OS PC. Even if you don't want to run partiko on your PC, you might want to check out BlueStacks. (A 10% beneficiary setting has been applied to this post for @leoneil.)


---
In order to help bring Steem's content to a new audience, if you think this post was informative, please consider sharing it through your other social media accounts.
---
And to help make Steem the go to place for timely information on diverse topics, I invite you to discuss any of these links in the comments and/or your own response post.
Beneficiaries
---
---
Sharing a link does not imply endorsement or agreement, and I receive no incentives for sharing from any of the content creators.
Follow on steem: @remlaps-lite, @remlaps
If you are not on Steem yet, you can follow through RSS: remlaps-lite, remlaps.

---
Thanks to SteemRSS from philipkoon, doriitamar, and torrey.blog for the Steem RSS feeds!