Creating Magic from Love.
Is there such a thing as magic?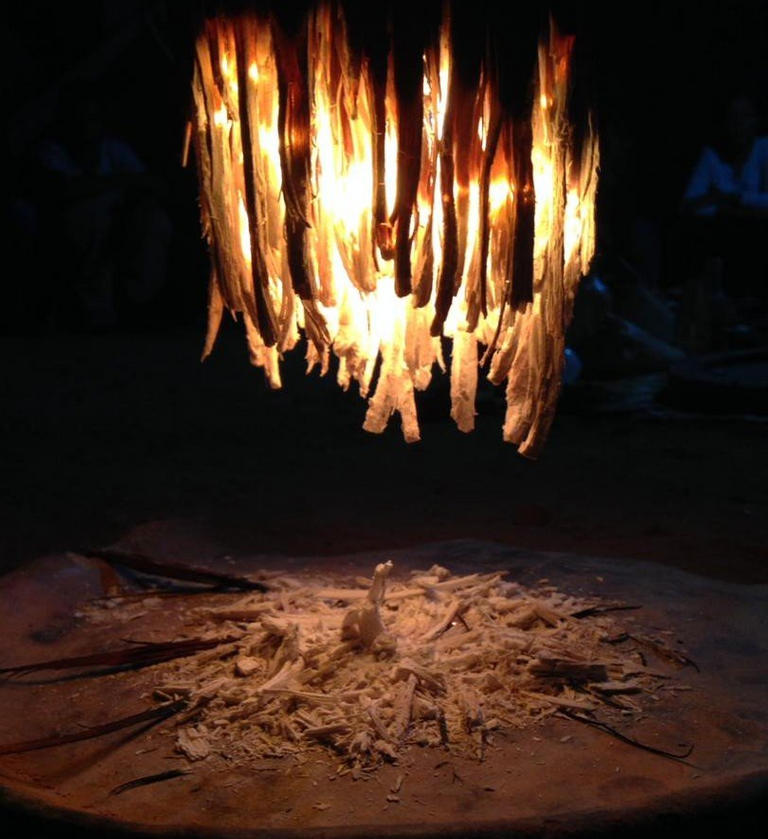 The first Ñua (yopo) ceremony I went to was 2 years ago, I had never heard of this medicine, except for the times my cousins told me about it.
Arriving on vacation in Cumana, my cousin tells me that they are organizing an end of year ceremony and that the experience would be guided by a student of the shaman Rufino Ponare, @acurewa was passing through the city, sharing the teachings of the shaman.
I had my doubts and felt that this was something that should be treated with respect and I didn't know if it could be shared by Sabararies (Creoles); My cousin explained to me that there were few students with authorization to share this medicine, and he assured me that @acurewa had prepared for this service, so I was confident that this would be the case.
I didn't know what to expect, the nerves I had that day made me tremble, the ceremonial atmosphere began to fall at night, and we were already preparing to begin; While we were chewing caapi Rafael was explaining to us how the experience would be and giving us the guidelines we should consider to do well.
He explained to us the effects the caapi would have on us, the position we should adopt, how we should remain calm and control our breathing, among other things that I forgot as soon as it was time to sniff the dust.
I talk about all this in my post of Ancestral medicine part 1
When I started my mind was spinning, as if I was riding on a carousel, the nausea came almost immediately from having sat down in my place, the only thing I thought at that moment was "how did I get here" "why did I listen to my cousins" "I will surely die", and so in the middle of all my ideas and self-reproaches I heard a voice that spoke to me very serene and firm, that voice asked me What did you come for? do you want to work or not? At that moment all my discomfort disappeared and I opened my eyes to a world of memories.
This first time was very intense for me, I had gone for physical healing and found a wall of spiritual and sentimental problems, which had become the real reason for all these diseases.
This day I understood that there were things to be healed that went beyond a "simple cancer" and yes! simple because what I was going to have to work on, if I was going to be strong.
Entering the depths of my being, I found myself face to face with the darkest part of my soul, the hatred and resentment that lived there, were eating me up and they were being externalised little by little.
Being in the position of kuami kiachi was super difficult for me, any movement I made, no matter how small, made me uneasy. The visions took me through a world that I always tried to erase, reminding me of all the suffering I had kept and had decided to hide.
The solution? Release! Let go of everything, let go of the bag of suffering.
The teaching of that day was forgiveness.
The first lesson was NO JUDGMENTS, there is no absolute truth, there is no GOOD or EVIL.
Shades vary and we all have a bit of darkness. People act according to their own pattern of teaching, and being reflections of each other, we can understand that, if we were at our brother's feet, we would act exactly as he would.
The balance of the world teaches us that for there to be good there is evil, there is light because there is darkness and everything that really has value is obtained by opening the heart.
Understanding this, I opened my eyes and was returned. My reaction was: THERE IS MAGIC!
I walked between Disney movies and Harry Potter all the time, I thought that magic was something of a story and it only existed in the fantasies of a little girl who sings "Part of it" at full speed, but no, it was not like that.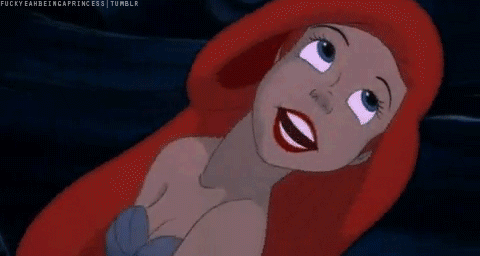 Fuente
I was feeling the magic with my hands, and I realized that I could create it only with the thought, I could change my life only with the power of my words and my actions.
Everything was going to be fine and that day my life changed, now I had found my way, I did not question anything of what I felt, The security and confidence that this generated in me made me go deeper and deeper.
The experience was so good that the next day I repeated, this time finding an open door for healing.

I arrived in Caracas after this vacation in Cumaná. The first thing I did was to ask Rafael about the contact of a shaman's student who was in caracas and coincidentally was one of the students who had more time to learn about medicine.
Fregilbert Milano, Student of the Wottuja culture and his Ancestral Medicine With him the experience was greater, here I began to go every 15 days, sometimes 1 time per week, when I had the time and the monetary availability.
This constancy was changing my perception of the world around me, everything was clearer, my body was healing, my anxieties and fears were passing, my intuition had increased a lot, thus managing to experience a quite beautiful reality.
I began to live fully, for the first time I was living in the present, I began to pay attention to myself and to vibrate in love. This last one made many people move away from me and others came closer. My vibration was pushing away everything that did not resonate with me and was attracting what I really wanted for myself and my environment.
---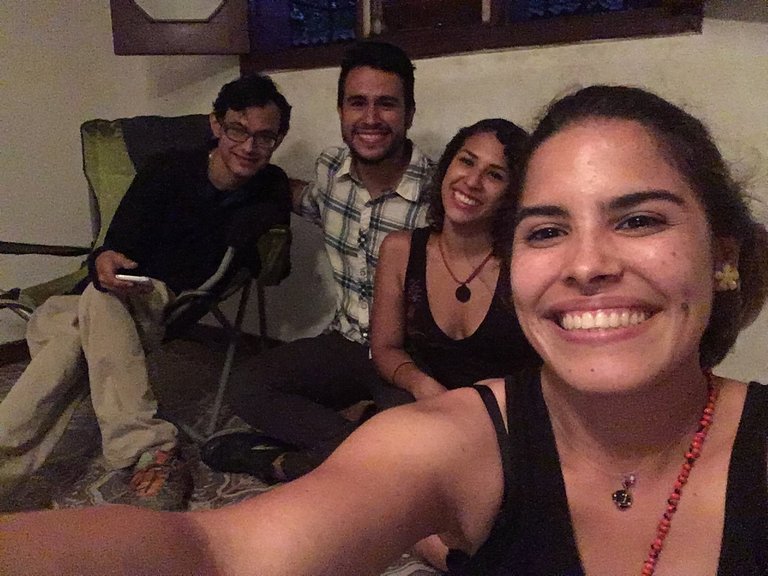 ---
He was part of a herd of people who sought to calm their inner demons, to make their little piece of land a better place.
---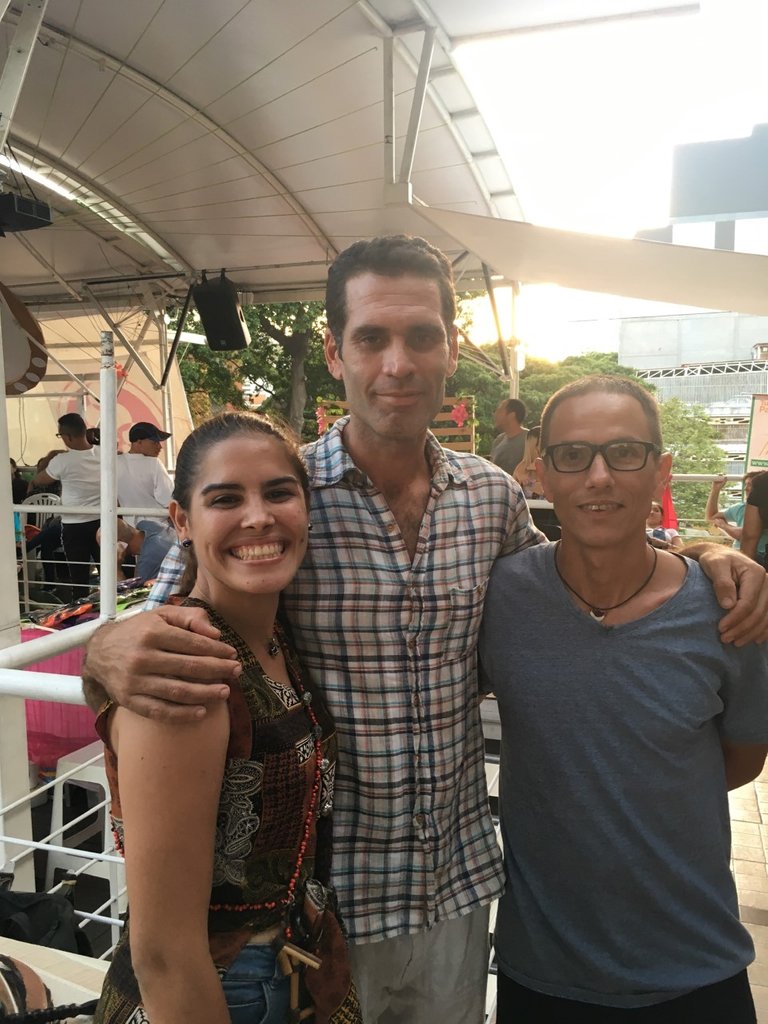 ---
But it wasn't until I went into the jungle that I could understand the structure of it all, all the love, the respect I had for medicine and its history, everything I had learned came to nothing.
In the jungle I knew the value and meaning that all this has, it is a fortune to be able to share with the community, to see how what we believe about the indigenous people is a lie.
Arriving in the jungle I observed that really we are the ones who have to learn to live like them, the wisdom that these people have is incalculable and it is noticed even in their children.
---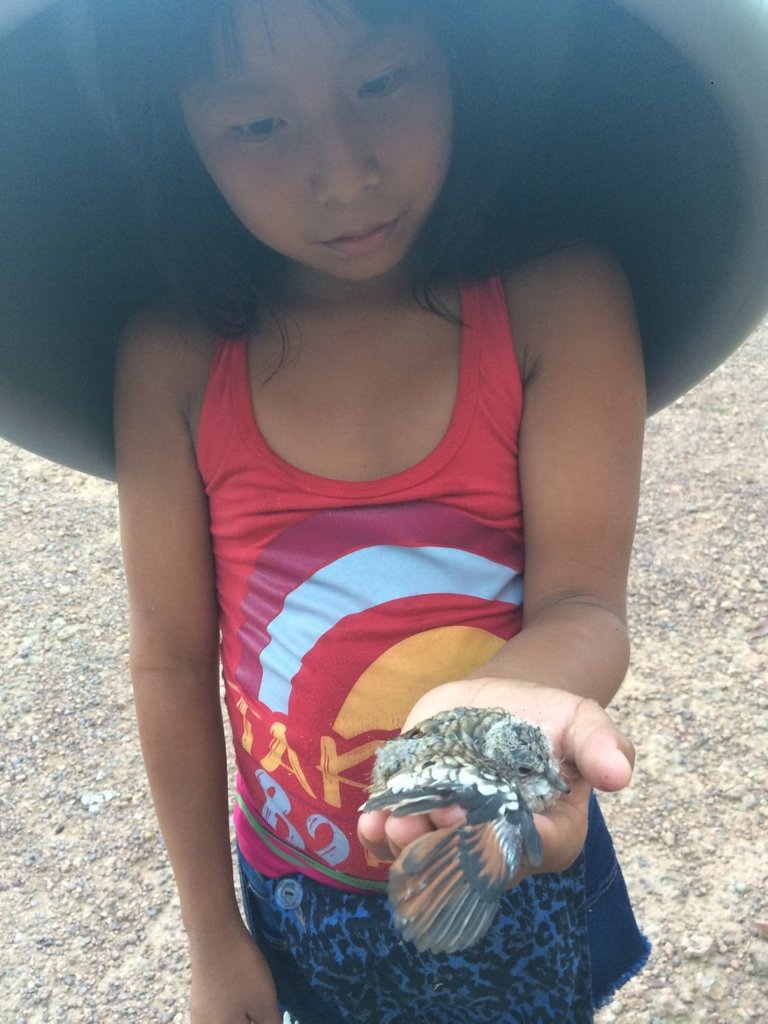 ---
The jungle felt very familiar, it was my home, it reminded me of the little town where I came from, it was another extension of me.
On this occasion I was going to one of the most important ceremonies for the community, El Dädä (ceremony of which I will make a post soon), it was a two days meeting where the grandfather with songs and medicine, gave us the opportunity to be part of their culture.
---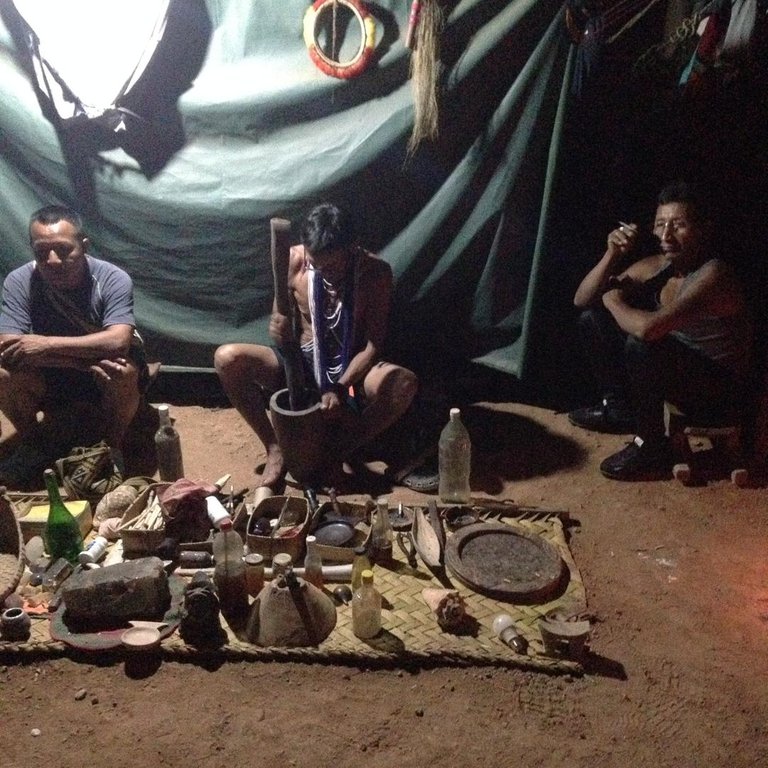 ---
My connection that week was so beautiful, I had to stay longer, so no matter what, I extended my trip for one more week, to keep learning as much as I could.
The ceremonies with Grandpa were an experience out of this planet, his singing was the magic that guided us in the process, every night we learned something new about his culture, infinite were the stories I found and impressive were the stories heard there.
---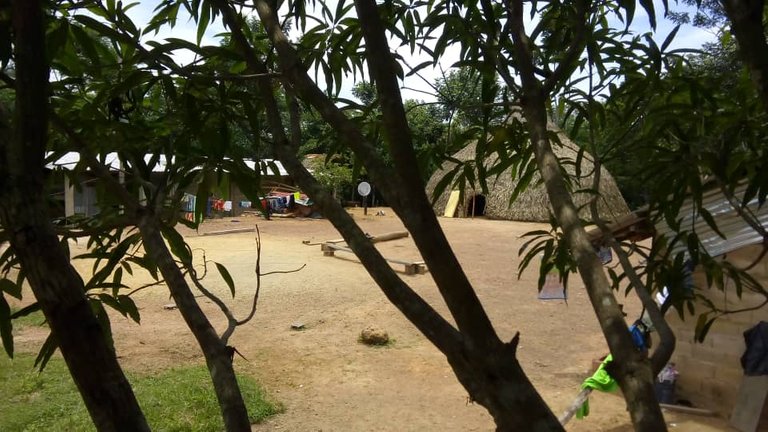 ---
The group of tourists was already gone, the churuata was lonelier, there was more time for meditation; I spent days in the river, just feeling and listening to the movement of the water, the jungle speaks and if you pay attention, it is very easy to understand it.
So I could find the peace necessary to return to Babylon, this time I would return to help. I had found my vocation in service, working together with Fregilbert who also taught me everything he could, the months went by and so today I can say that I chose a path that brings light to all souls, a path that does not give monetary rewards, but fills your soul.
Now I go around talking about magic to everyone and feeling it so that I can conquer the life I am given every day.
This is how I end my post today, hoping that you have enjoyed reading about my experience and eager to continue sharing information about my journey along the paths of ancestral medicines.
All the beauty of this world in one word...
ADIWA!

Español:
Creando Magia desde el amor.
¿Existe la magia?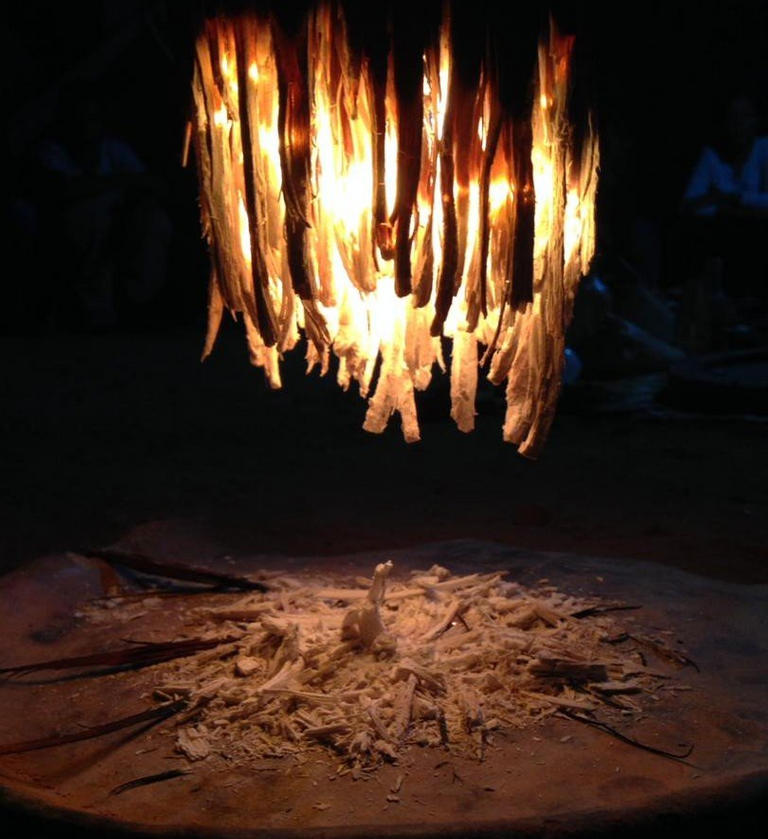 La primera ceremonia de Ñua (yopo) a la que acudí fue hace 2 años, nunca había escuchado de esta medicina, salvo por las veces en las que mis primos me comentaban.
Llegando de vacaciones a Cumana, mi primo me dice que están organizando una ceremonia de fin de año y que la experiencia seria guiada por un estudiante del chaman Rufino Ponare, @acurewa estaba de paso por Cumana Edo. Sucre, compartiendo las enseñanzas del abuelo.
Tenía mis dudas me parecía que era algo que debía tratarse con respeto y no sabía si podía ser compartido por *Sabararies (criollos); Mi primo me explico que existían pocos estudiantes con autorización para compartir esta medicina, y me aseguro que @acurewa se habia preparado para este servicio, así que fui confiando en que así seria.
No sabía que esperar, los nervios que tenía ese día me hacían temblar, el ambiente ceremonial se fue dando caída la noche, y ya nos estábamos preparando para comenzar; Mientras masticábamos caapi Rafael nos iba explicando como seria la experiencia y nos daba las pautas que debíamos considerar para que nos fuese bien.
Nos explicó los efectos que el caapi nos generaría, la posición que debíamos adoptar, como debíamos permanecer calmados y controlando la respiración, entre otras cosas que olvide apenas llego la hora de esnifar el polvo.
Hablo de todo esto en mi post de Medicina ancestral parte 1
Al comenzar mi mente daba vueltas, como si estuviese montada en un carrusel, las náuseas llegaron casi inmediatamente de haberme sentado en mi lugar, lo único que pensaba en ese momento era "¿cómo llegue aquí?" "¿Por qué le hice caso a mis primos?" "¡Seguro moriré!", y así en medio de todas mis ideas y autorreproches escuche una voz que me hablo muy serena y firme, esa voz me pregunto ¿Qué viniste a buscar? ¿quieres trabajar o no? En ese momento todo mi malestar desapareció y abrí los ojos a un mundo de recuerdos.
Esta primera vez fue muy intensa para mí, había ido por sanación física y me encontré con una pared de problemas espirituales y sentimentales, que se habían convertido en la verdadera razón de todas estas enfermedades.
Este día entendí que había cosas que sanar que iban más allá de un "simple cáncer" y ¡sí! simple porque lo que me iba a tocar trabajar, si iba a ser fuerte.
Entrando en lo mas profundo de mi ser, me encontré cara a cara con lo mas obscuro de mi alma, el odio y el rencor que allí habitaban, iban carcomiéndome y se iban exteriorizando poco a poco.
Estar en la posición de kuami kiachi, me era super difícil, cualquier movimiento que realizaba por muy pequeño que fuese, me provocaba malestar. Las visiones me llevaban por un mundo que siempre intente borrar, me iban recordando todo el sufrimiento que guardaba y había decidido ocultar.
¿La solución? ¡Soltar! Dejar ir todo, soltar el morral de sufrimiento.
La enseñanza de ese día era el perdón.
La primera lección era NO JUZGUES, no existe una verdad absoluta, no existe un BIEN o un MAL.
Las tonalidades varían y todos tenemos un poco de obscuridad. las personas actúan según su patrón de enseñanzas, y siendo reflejos del otro, podemos entender que, si estuviésemos en los pies de nuestro hermano, actuaríamos exactamente igual a como él lo haría.
El equilibrio del mundo nos enseña que para que haya bien existe el mal, hay luz porque existe la obscuridad y todo lo que realmente tiene valor se obtiene abriendo el corazón.
Al entender esto abrí los ojos y estaba devuelta. Mi reacción fue ¡EXISTE LA MAGIA!
Anduve entre películas de Disney y de Harry Potter todo el tiempo, pensaba que la magia era algo de cuentos y solo existía en las fantasías de una niña que canta "Parte de él" a todo gañote, pero no, no era así.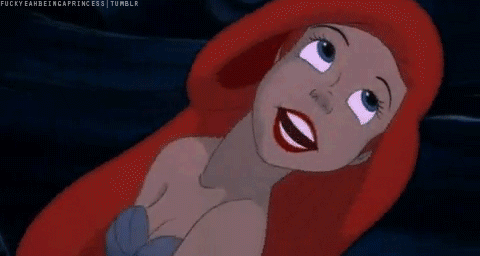 Fuente
Estaba palpando la magia con mis manos, y me di cuenta de que podía crearla solo con el pensamiento, podía cambiar mi vida solo con el poder de mis palabras y de mis actos.
Todo iba a estar bien y ese día mi vida cambio, ahora había encontrado mi camino, no cuestionaba nada de lo que sentía, La seguridad y la confianza que esto me generaba me hicieron entrar más y más profundo.
La experiencia fue tan buena que al día siguiente repetí, encontrándome esta vez con una puerta abierta para la sanación.

Llegue a Caracas después de estas vacaciones en Cumaná, Lo primero que hice fue preguntarle a Rafael por el contacto de algún estudiante de el chamán que estuviese en caracas y casualmente estaba uno de los estudiantes que tenia mas tiempo aprendiendo de la medicina.
Fregilbert Milano, Estudiante de la cultura Wottuja y de su Medicina Ancestral. Con él la experiencia fue mayor, aquí comencé a ir cada 15 días, a veces 1 vez por semana, cuando tenia el tiempo y la disponibilidad monetaria.
Esta constancia me iba cambiando la percepción del mundo a mi alrededor, todo se veía mas claro, mi cuerpo fue sanando, mis ansiedades y miedos fueron pasando, mi intuición había aumentado muchísimo, logrando así experimentar una realidad bastante hermosa.
Comencé a vivir plenamente, por primera vez estaba viviendo en el presente, comencé a prestarme atención y a vibrar en amor. Esto ultimo hizo que muchas personas se alejaran de mi y que otras se acercaran. Mi vibración estaba alejando todo lo que no resonaba conmigo y estaba atrayendo aquello que realmente quería para mí y mi entorno.
---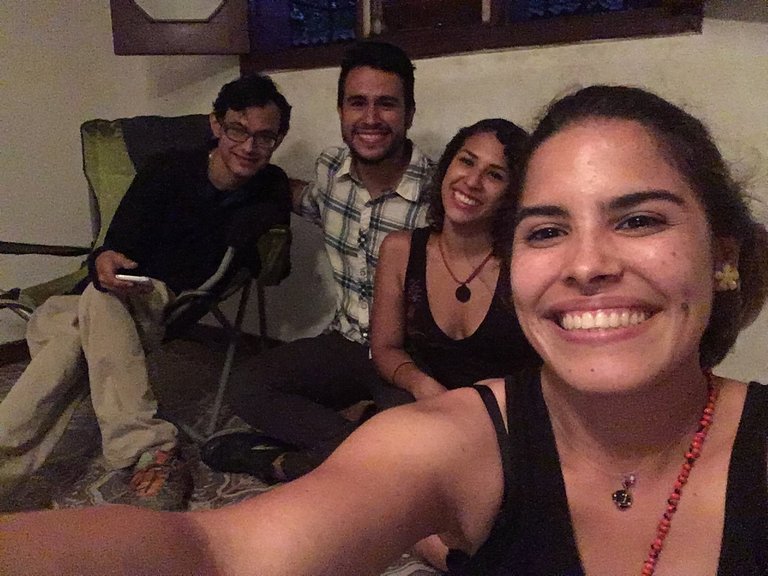 ---
Estaba formando parte de una manada de personas que buscaban calmar sus demonios internos, para hacer de su pedacito de tierra, un lugar mejor.
---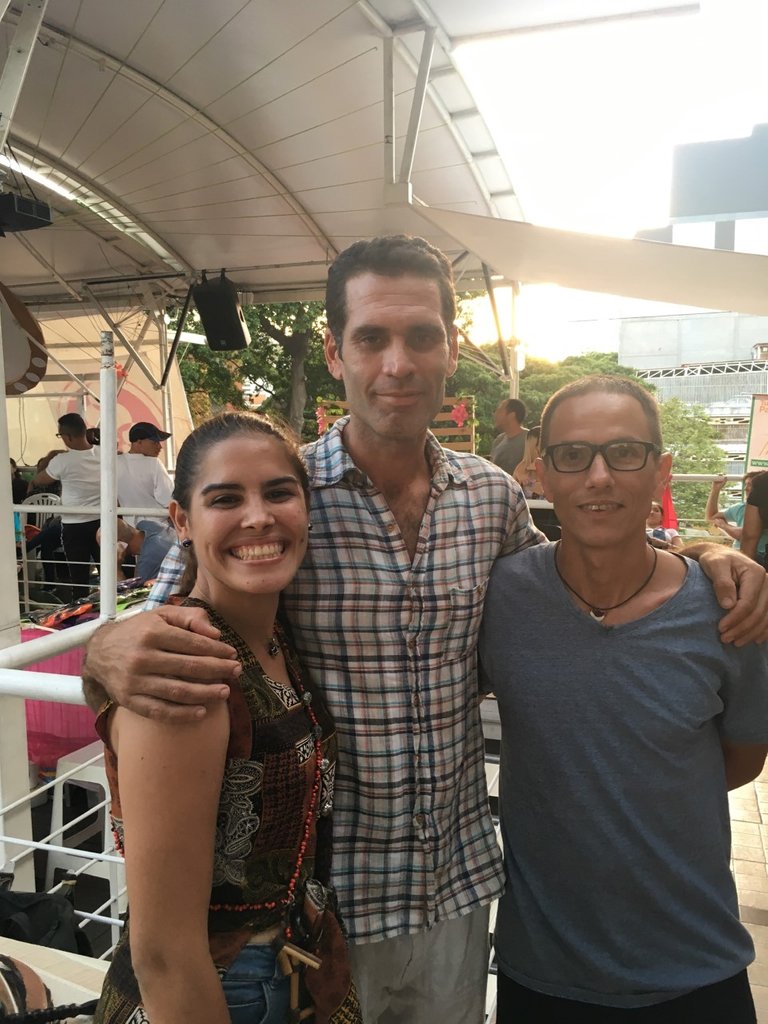 ---
Pero no fue hasta que ese año fui a la selva que pude entender la estructura de todo esto, todo el amor, el respeto que tenía por la medicina y su historia, todo lo que había aprendido se redujo a nada.
En la selva conocí el valor y el significado que todo esto tiene, es una fortuna poder compartir con la comunidad, ver como lo que creemos de los indígenas es toda una mentira.
Llegando a la selva observe que realmente nosotros somos los que tenemos que aprender a vivir como ellos, la sabiduría que estas personas tienen es incalculable y se nota hasta en sus niños.
---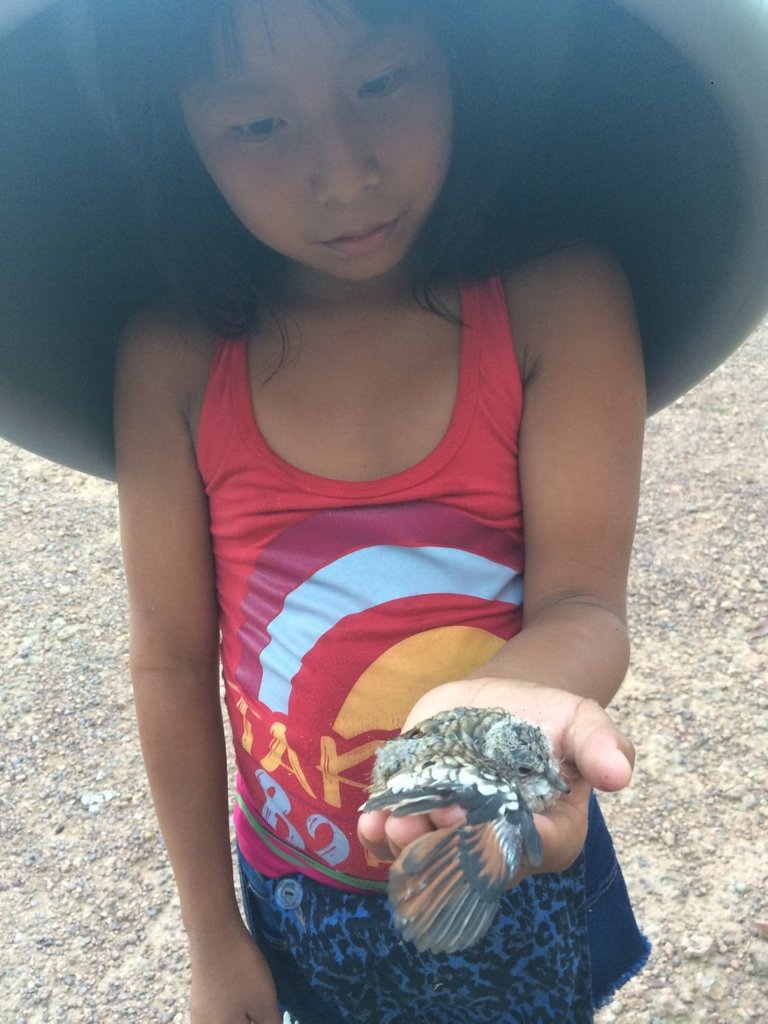 ---
La selva se sentía muy familiar, era mi hogar, me recordaba al pueblito de donde vengo, era otra extensión de mí.
En esta ocasión iba a una de las ceremonias más importantes para la comunidad, El Dädä (ceremonia de la cual hare un post pronto), fue una reunión de dos días donde el abuelo con cantos y medicina, nos dio la oportunidad de ser parte de su cultura.
---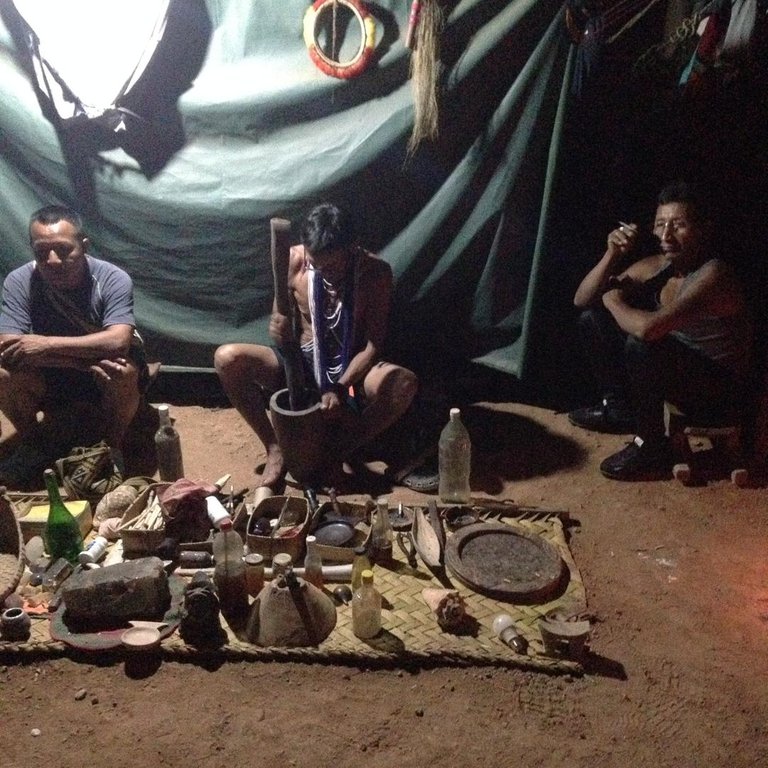 ---
Mi conexión esa semana fue tan bonita, que debía quedarme mas tiempo, así que sin importar nada, extendí mi viaje una semana más, para seguir aprendiendo todo lo que pudiera.
Las ceremonias con el abuelo eran una experiencia fuera de este planeta, su canto era la magia que nos guiaba en el proceso, todas las noches aprendíamos algo nuevo de su cultura, infinitas fueron las historias que encontré e impresionante los relatos que allí se escuchaban.
---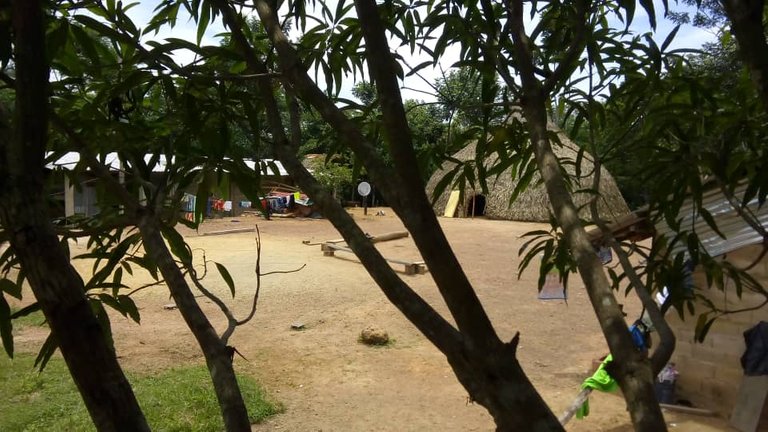 ---
Ya el grupo de turistas no estaba, la churuata estaba más solitaria, había más tiempo para la meditación; Pase días en el rio, solo sintiendo y escuchando el movimiento del agua, la selva habla y si prestas atención, es muy fácil comprenderla.
Así pude encontrar la paz necesaria para volver a babilonia, esta vez volvería ayudando había encontrado mi vocación el servicio, trabajando en conjunto con Fregilbert que también me enseñaba todo lo que podía, pasaron los meses y así hoy en día puedo decir que elegí un camino que lleva luz a todas las almas, un camino que no da recompensas monetarias, pero te llena el alma.
Ahora voy por allí hablándole de la magia a todos y sintiéndola para así conquistar a diario la vida que se me brinda.
Así finalizo con mi post el día de hoy, esperando que hayan disfrutado leyendo de mi experiencia y ansiosa por seguir compartiendo información de lo que ha sido mi viaje transitando por los caminos de las medicinas ancestrales.
Todo lo hermoso de este mundo en una sola palabra
ADIWA!