This post was inspired by a short conversation I had with @lucylin on his Post .
The Proof
To get out of the gate with a short proof: We all know the binary System where 1+1=10, so we know that there can be circumstances where 1+1=/=2. We could now 'easily' construct a System where 2+2=10 and our point is proven.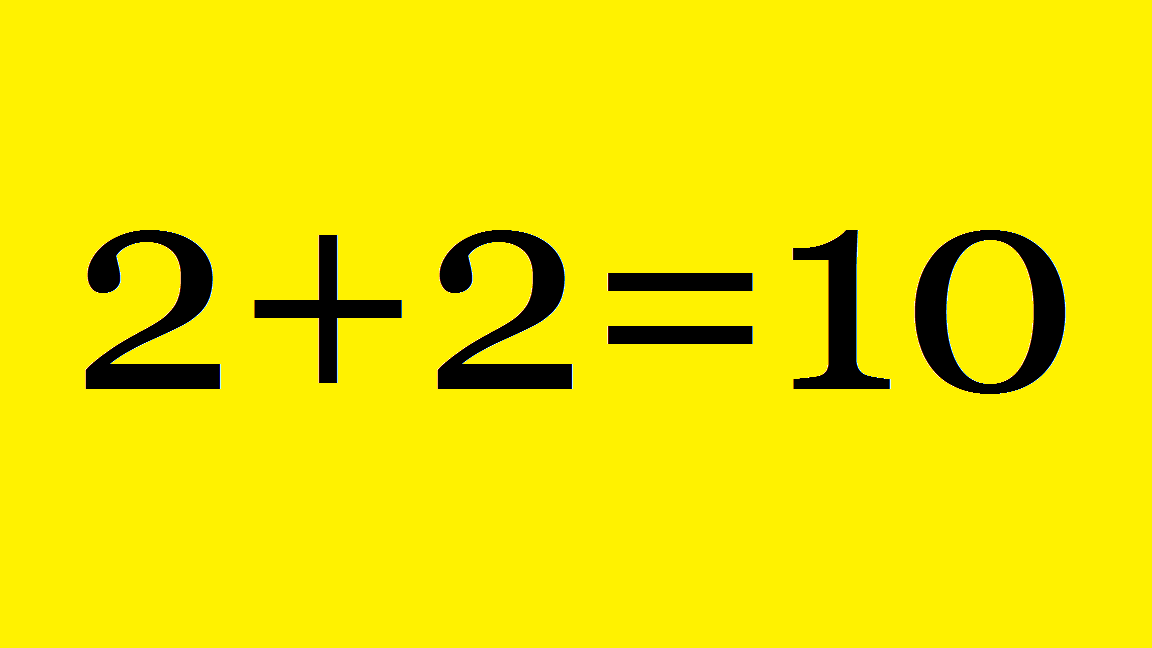 Axioms
Instead of constructing the system where 2+2=10, I want to talk more about the Axioms that make 2+2=4 a conventional truth yet not an absolute one. In math we have so called Axioms, Basic Truths would be a better word for them. They are truths that are accepted without any proof. They are used to define objects like the natural numbers N, being all normal numbers without a "," like 1,2,3... . A funny side note is that there is a dispute if 0 is a natural number or not. For me 0 is definitely not a natural number. So often I had to say "all natural numbers excluding 0" just because for so many retards the 0 is included, but I'm obviously rambling, back on topic.
The Counter-proof
So one of the Axioms of the natural numbers is counting. "Every natural number n has exactly one follow up number n+1" or sth like that.
Another one is that we have a plus sign "+" which is defined as n+m is the m-th follow up number of n.
Then we have the main crux and I really hope I don't misremember but I think the notation in the decimal system is also an Axiom of the natural numbers.
So looking at all this we can conclude 2+2 is the 2nd follow up number of 2 which is 4. ---> 2+2=4
My Point
These Axioms are really not something you encounter if you just do school or business math. But they are similar to basic values you have to have when engaging in philosophical or political debate. This can be debate culture, where even German politicians seem to struggle a lot. Or this can be an ethical foundation like the NAP. It can often be helpful to look at the most basic values a person holds to see where a severe disagreement might stem from.
I am no historian but I know that our number system somewhat evolved from the Arabic number system. It is obviously based on us having 10 fingers. I think it is even adopted in the Asian realm.
To the original point. I think it makes sense to even question the most basic truths, but you should always keep in mind that there is most likely a good reason it is a basic truth and that there are often whole Systems build around them.