Helloo! friends
I hope you are doing good in life.
There is a question which always haunts me.I am sure that you have the same question in your mind.We all know that what has a begining,must have an end.My question is as follows.
   ♾️ Where is the end of vast emptiness of the space?

A vast ocean finds land if it drives into the bottom and finds shore when it flows accross. The roof above us which we call sky finds horizon to make an end. A frog in the pond consider it as his world but it knows where it ends. We human also know where the earth,our world, ends.But we don't yet have an answer to the question where the vast emptiness of the space world ends but we believe that if anything has an start, has an end too.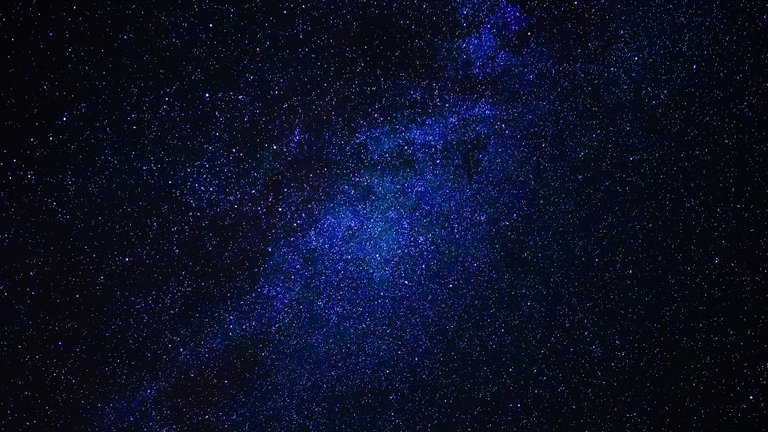 Source
A room ends with a wall. Is there any circular wall around what conceive the vast emptiness? Lol..who knows. The Scientists , astronomers have given their entire lives to find the answer and still they are looking for it.
In school we have read about the similarity between an atom and our solar system or a cell and the solar system. So we know three of them have same kind of structure. They have comparatively denser substance in the centre; we call it nucleus for a cell or atom and for solar system it is our sun. Combination of cels makes a organ and combination of organs makes a living body. On the other hand combination of all atom makes a molecule and all the molecules together make a matter.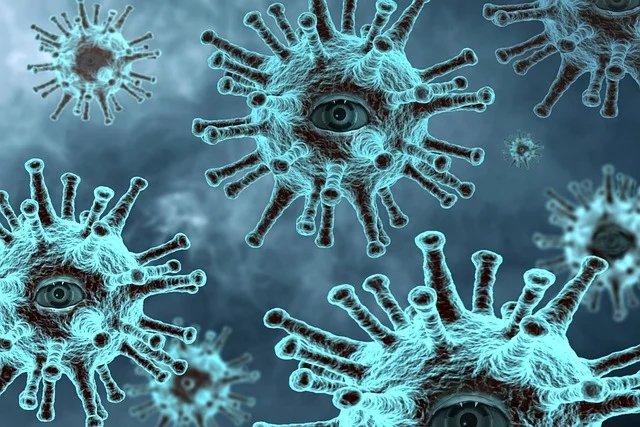 Source
The same way combination of all the solar system makes a galaxy.Like our solar system is a part of the galaxy milky way. But there are several galaxies.With all the galaxy it will be a universe and the question is what is beyond the universe?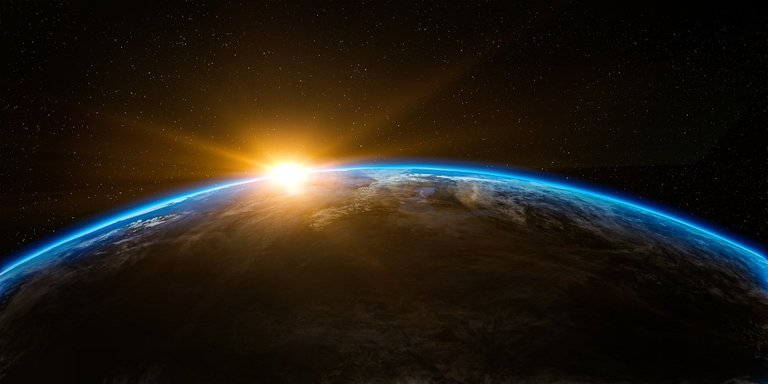 Source
   ♾️ What is it that's formed by all universe combined? 

Then what does make the combination of " what is asked in the above question?" May be the process continues infinity.But that will contradict our thought as we know everything has end also if it has start. So we come to the initial point what is beyond the emptiness???
Answer to the question is beyond our imagination or beyond our scientific advancement. What continues for ever, we call it infinite(♾️).Let's start form micro particle or micro-organic life.Think, to them our earth will be a infinite thing. So their thinking is true but not entirely because our earth is a tiny part of the infinite universe.Now we can consider ourselves as micro-organic substance and to us the universe seems is infinite and it's true but not entirely. The universe we know is infinite to us but this infinite thing can also be as tiny part of what is beyond the emptiness.
We are know to three limitless things and they are:
✅¹ Human mind.
✅² Vast space.
✅³ Numbers in mathematics though it has no real existence.
For all three cases our knowledge is limited. We don't know if we can find its end.Though sicentists continue their research but there is another way to define the unknown. Let's read it in the next paragraph below.

Have you ever heard of the creator who has created us and the entire universe? He is the only person that can put light on the mystery hidden behind the emptiness of the universe. You must be loughing right now.
According Hindu mythology Bhagaban Sri Krishna, the creator contains the entire universe and things beyond explanation.It may seem only a story to people who don't have any knowledge about it. But the truth is for people in India it is more than a story. Let's take a look at his devine imaginary form.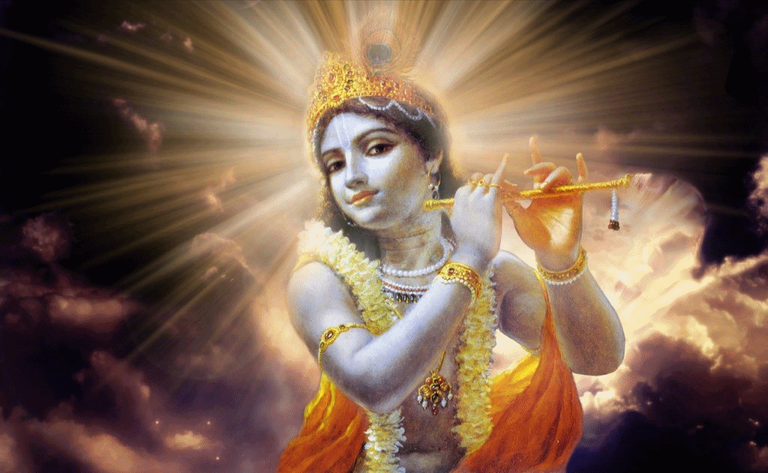 Source
He has chakra(a wheel)in his hand ; as he is playing a flute, the chakra is hidden now. It contains the entire universe.If you are interested in Hindu mythology and story of lord krishna , you should read Bhagabat Gita and the epic Mahabharata.The story is unbelievable. If you read the both I mentioned above, you will have all the answer to the mystery of the world and the entire universe and I am sure you can't argue the logic behind all the explanation.


I hope you find my article worth reading.
Thank you so much for bearing me till now.
Have a good day.
Regards: @th4488 https://images.ecency.com/p/54TLbcUcnRm4Bw8fmw3Y3deXChf9UQSDSsMgDEZRowkE7RY3Y5s7jkwJfEDkvqkh2pNVDAhTvtrbRM2765DEMLvjX83Pznf2xYn3aRGp4J8yS9eqr23vMCUmFhnSTQkDYadN65BVQ.webp?format=webp&mode=fit Join my discord here
The communites I am connected to from the begining are as follows:
https://images.ecency.com/p/54TLbcUcnRm4Bw8fmw3Y3deXChf9UQSDSsMgDEZRoPGdAPNZamVt5X7HCenE3E5Gvs2mhNwH1kFZcf5xnskLDtPmcvU3PeJajBauv2qrQGGMaHqGXSQns5QiTvWgc89sFzRWayt4W.webp?format=webp&mode=fit Join TheTerminal discord here
https://images.ecency.com/p/54TLbcUcnRm4Bw8fmw3Y3deXChf9UQSDSsMgDEZRqK4BRUkzh744qYLYusrdsEQhE7UUL5Ztuugs14e99amFEBDUj9pN14GDMG4q56MQsca5QVkVwm45zXi1WYZYXJh9GAeefkQ1t.webp?format=webp&mode=fit Join indiaunited discord here
https://images.ecency.com/p/JvFFVmatwWHT5Fvr9KYC2ckcJeTNPxSHwBGG4zr8fq3uyXKEjH8NgsGj28NTxvoPPg3UnPBMcd9ZVzVmFArqyKuuD18rWJT368Ko3UKiMcvdPVp131dK7LYgKtCc7yv2FHnHCk4syg.webp?format=webp&mode=fit Join ecency discord here
   Please stay safe and stay healthy