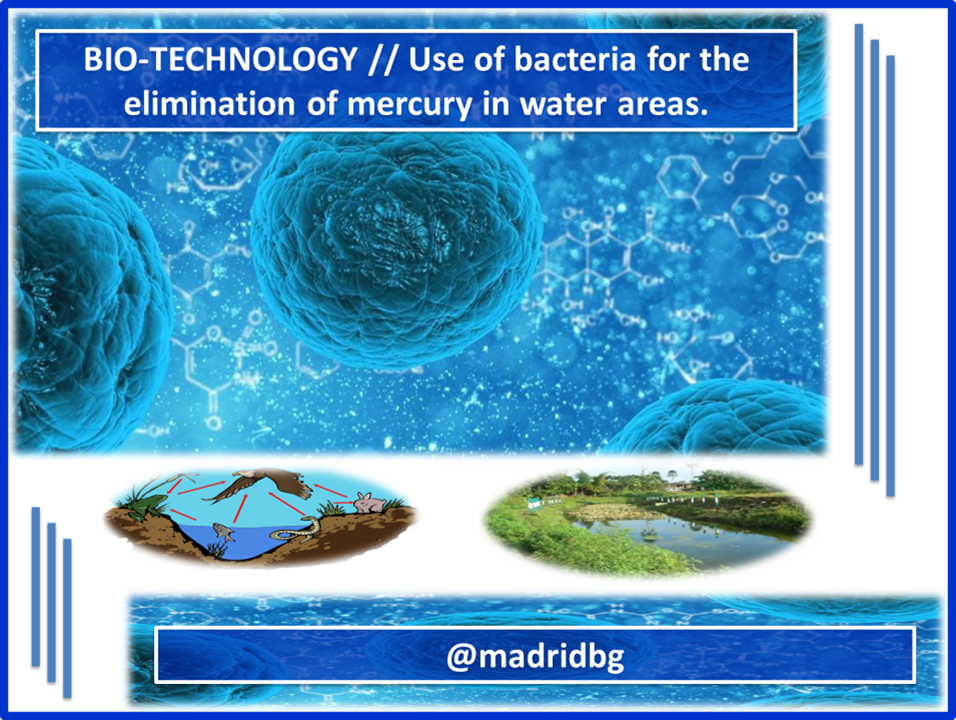 Author:

@madridbg

, through Power Point 2010, using public domain images.
---
Greetings to my dear members of this prestigious chain of blocks, especially those who make life in the community
@project.hope
and who are passionate about contents of scientific, technological, economic, psychological interest, among others. The present delivery serves to continue sharing with you the technological contributions that have set the trend in favor of welfare and environmental care.
In this opportunity we will be addressing the use of bacteria as a measure to reduce the levels of mercury contamination in coastal waters or near industrial centers. Sediments play a crucial role in aquatic ecosystems due to the amounts of nutrients they provide to the species that inhabit coastal waters.
Fig. 2. The bio-remediation process seeks to remove heavy metal concentrations from wastewater and coastal areas Author:

Wikyhelper
In recent years, as a result of industrial processes, these sediments have been loaded with highly toxic and contaminating materials, among which mercury (Hg) stands out thanks to the mobility that this metal can present.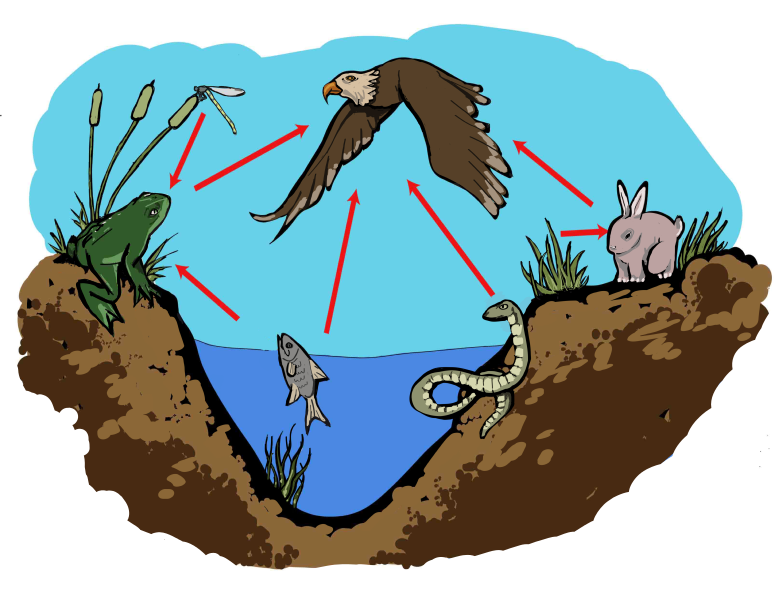 Fig. 3. Heavy metals such as mercury exhibit mobility through the food chain. Author:

Raquelarellanoleo
In this sense, after research in the biotechnological field carried out at the Institute of Marine Sciences (ICM-CSIC), a bio-remediation process has been developed through the use of detoxifying bacteria, in charge of restoring the environmental alterations caused by the metal, which is directed by the researcher Silvia Acinas.
In Bravo Andrea's opinion, she is an active researcher of the process:
"Mercury is a contaminant that can end up in marine sediments and can be transferred and bioaccumulated. For this reason, reducing mercury levels in sediments through bio-remediation is the basis for restoring contaminated environments".
Therefore, it is of utmost importance to make known this type of initiative, where to make the process more efficient, different types of research are being undertaken, oriented to the cultivation of microorganisms, the use of special cells with microbial functions and everything from the sediment itself, which has allowed a fundamental and isotopic analysis of the concentrations of mercury that technological progress has managed to extract from the water tributaries.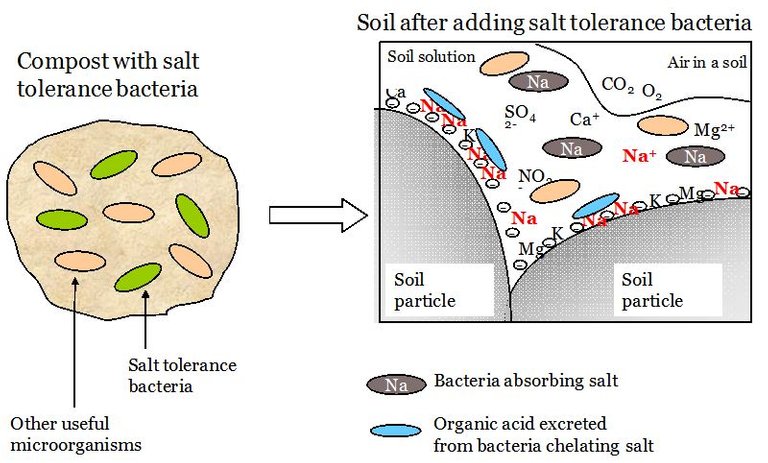 In my opinion, the scientific and technological advances have allowed the development of measures to combat environmental problems that have arisen from different approaches to knowledge, which is why there is a need to socialize this type of topic.
Therefore, I would like to know your opinion about it and you can express it in the commentary session, see you in the next delivery.
---
BIBLIOGRAPHY CONSULTED
[1] Oliart, R. Manresa, Á. Sánchez M. (2016).
Utilization of microorganisms from extreme environments and their products in biotechnological development. Biotecnología y Ciencias Agropecuarias ISSN 2007-7521. 11(1): 79-90.
Article: Online Access
---
OF INTEREST
---
•
The design of the portal was made by @madridbg, using public domain images
---

Grateful with the community
@project.hope
and with all the management team of the same one that they motivate us to continue working in a mutual and balanced growth.

Uploaded image of the Proyecto.hope community