Hello Hive!
Have a nice day.
Today I wake up listening a devocional about personal growth, I hope Enjoy as soon as me this life lesson.
What is important to you? What is your goal?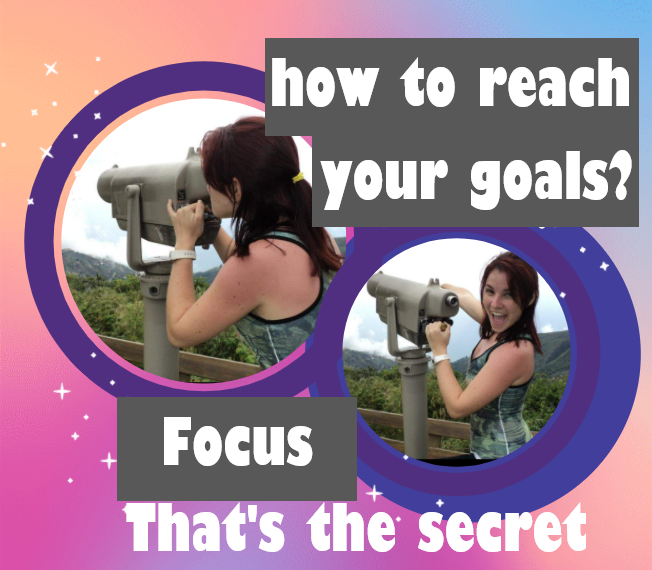 Here an images, edit in Canvas, located at The Cerro El Avila in 2012, spot touristic of my country in Venezuela
Camera digital Sony cyber shot
Start this lesson like this:
_Look this Topic: Use the cellphone while you drive a car down by 40% your focus on the road, It is like as If we were driving drunk, in fact your focus in the road is important for stay safe, in the same shape the focus in your life is important too, focus is the key to achieving goals
After somebody talk to us like this, we wonder what am I doing with my life? This opens ours eyes and focus our sight, maybe you don't have a car, or you don´t drink alcoholic beverages, or you just don´t have any cellphone, but it makes you think us yourself as a person, and suddenly comes the following:
Maked a flash back: how many times we have a distractor when we doing chores?
The distrations are dangerous, be big or little distractions, because it makes lose control of the real important, stop and read some words of the bible tell us about be focus.
Very nice! Really? Again, how many times we lose focus and we have a scare, for only second of distraction.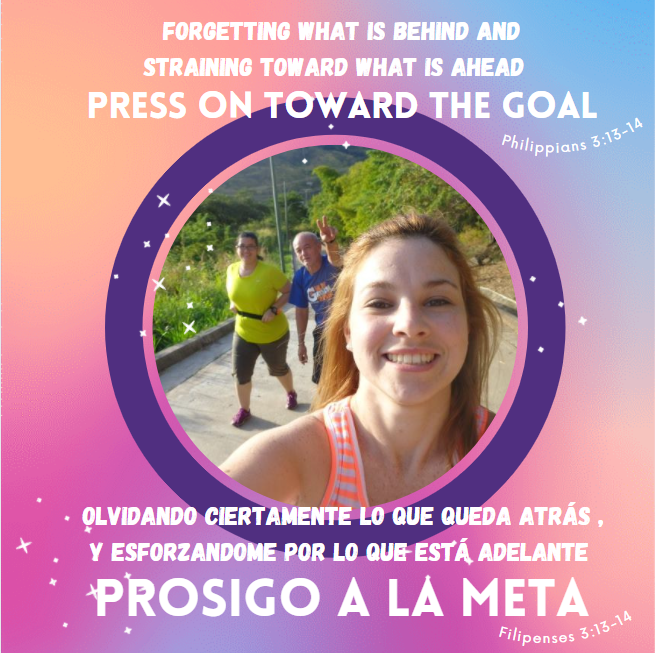 Here an picture edit in canvas, in 2017 Spot in the Cerro del Hotel Maracay, I am with my dad and a friend doing exercise, it was no easy up the montain, but we doing well. CAMERA digital cellphone Xiaomi Redmi Note 8 Pro

IN this picture we have a phrase of the bible, but I want show you complete with example lesson of this history titled: Press ON toward the GOAL (Its beatiful)
_ Philippians 3: 13 -14: The apostol Pablo say: No, dear brothers and sisters, I have not achieved it, but I focus on this one thing: Forgetting the past and looking forward to what lies ahead.
This phrase is powerfull:
"I have not achieved it"
Stay today with this phrase said for Pablo: I have not achieved it, mmmm! Thats means that ** Pablo had a Goal _ and if we remember the lesson is about the focus in your goals, and he knew that he hadn´t reached it yet.
Let's do an exercise on how to achieve the goals.
#1 The first thing we have to do is set ourselves a goal, think in one target, without target there is no goal, there is no focus. What goal is going to be set? In just 15 minutes think about what is the goal you are going to set and have it very clear.
¿Which is your goal? Repead ¿what need your focus?
#2 When you already have that clear goal, that defined purpose, then I invite you to go to the calendar and select the days, the hours that you are going to dedicate to that new purpose, to that new dream, to that new goal. It can be a family goal, business, ministerial in God, training, whatever goal you set, focus on it, use those days and those selected hours to draw up the plans of how and what you will do to get wherever you want.
Example if your goal is spiritual then dedicate this week to make a growth plan, what is the time you are going to dedicate to devotional, buy yourself a devotional notebook to transcribe ideas, purposes, biblical texts, take out some time of prayer, take out another time of study, take time to meditate, time to memorize , anyway, just an example What are you going to do to improve each of the goals?
Pablo had a very clear goal, Lets have it too, without a goal there is no focus, remember what the book of proverbs says:
Proverbs 21:5 The plans of the diligent lead to profit as surely as haste leads to poverty.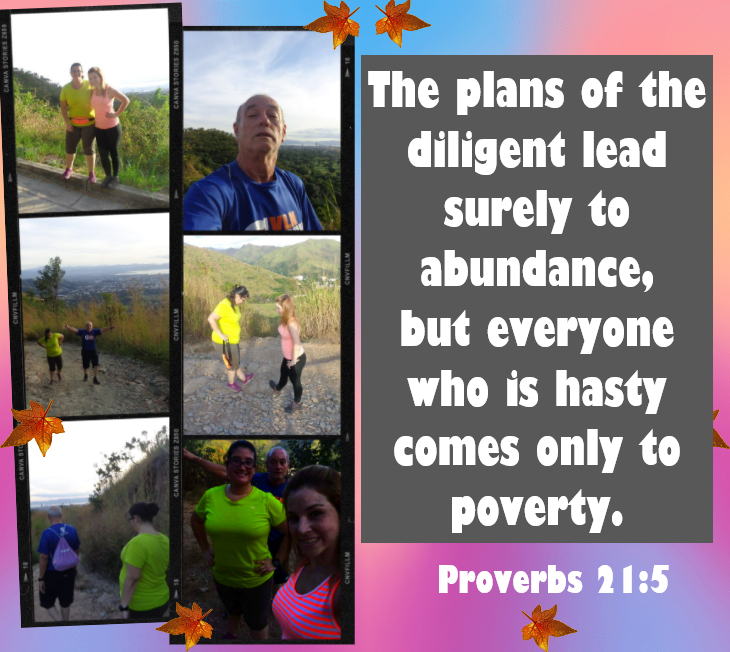 This is a Picture, edit in canvas, Remains me when I went with my father and my friend to exercise in Cerro del Hotel Maracay, my father was tired, but he was encouraging us and we press on toward the goal.
CAMERA digital cellphone Xiaomi Redmi Note 8 Pro

#3 Don't neglect, don´t trust yourself much, look at how many people lost the love of their life because they assumed that they had it in theirs hands, they neglected it and when they reacted it was already late, , how many people who had very good incomes, they thought they were fine by now, mismanaged their accounts, when they least expect it they are broken, because carelessness; in other words for neglecting.
By neglecting a marriage is lost, a family is lost, children are lost, dreams, projects, companies, fortunes are lost, the relationship with God is lost, inner peace and even life itself is lost by carelessness. Blur from what's really important, because we trust each other.
Therefore, Pablo says I don't intend to have reached it already, I know that I haven´t reached my goal yet, Pablo was clear, knowing that he hadn't reached the goal, making him not blur and keeping him focused. Pablo in the service of God, tells his loyal disciple Timothy:
1 Timothy 4:16 Keep a close watch on yourself and on the teaching. Persist in this, for by so doing you will save both yourself and your hearers.
Summary...
Pay attention friend: If the focus on the road when we drive is important, the focus on life , on our dreams, goals and projects is more important. For now, only 3 teachings about staying focused to meet our goals.
We find it in Philippians 3:13-14, first set goals and dedicate time to it, and don´t blur, like Pablo
A saying in Spanish: of the eagerness only the tiredness remains (Del afán solo queda el cansancio),Its means in Proverbs 21:5 you must do your plans well and they will be successful.
Don't neglect, to be careful about yourself because this isn't over yet and there's a long way to go.
/////////////////////////////////////////////////////////////////////////////////////////////////////////////////////////////////////////////////////////
Link to play in Youtube the audio of devotional fuente
All images are myself (Author
This picture is take with camera digital sony cyber shot
↓↓↓↓↓↓↓↓↓↓↓↓↓↓↓↓↓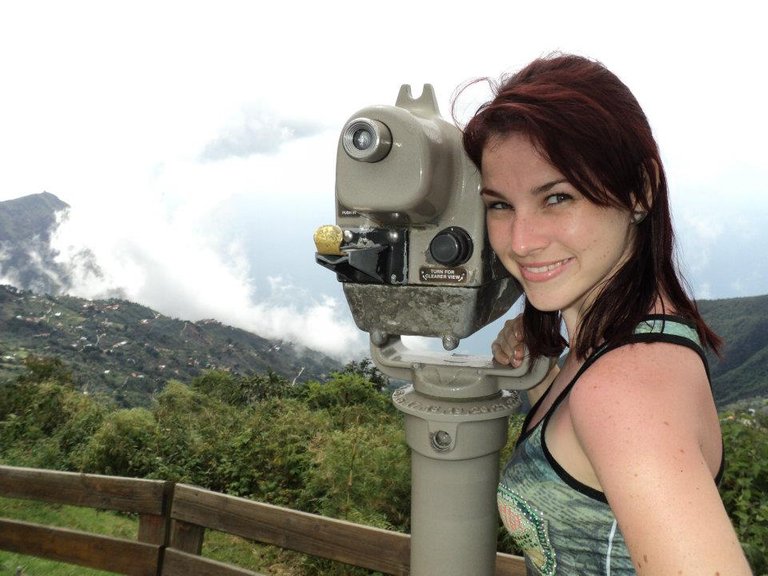 REMEMBER:
Re-PoST
and Vote for this Post
MADE WITH LOVE