🤔🤔🤔wow😇😇😇
I flipped up to my past and just discovered really it was a good time I had
Here today I want to share🛗 with you the fun🔫" and glorious moments💿 back then in my second level of education.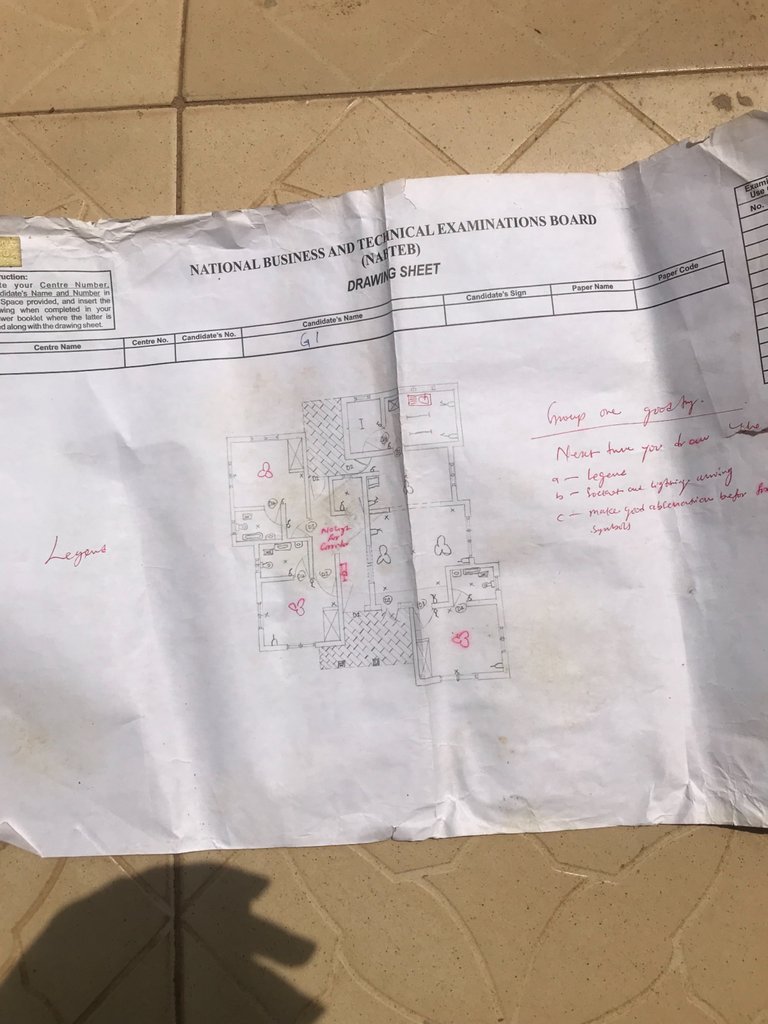 A picture🏞 of my technical drawing📏📐 exercise back then at government technical college bukuru plateau state Nigeria.
Back then in my secondary school, I was at the department of electrical installation💡, so we do offer engineering drawing📏📐 as a course, it was really fun🏄‍♀️ but hard🤦‍♂️ to discover🧠 and I believe it was because we weren't deep in the game yet😌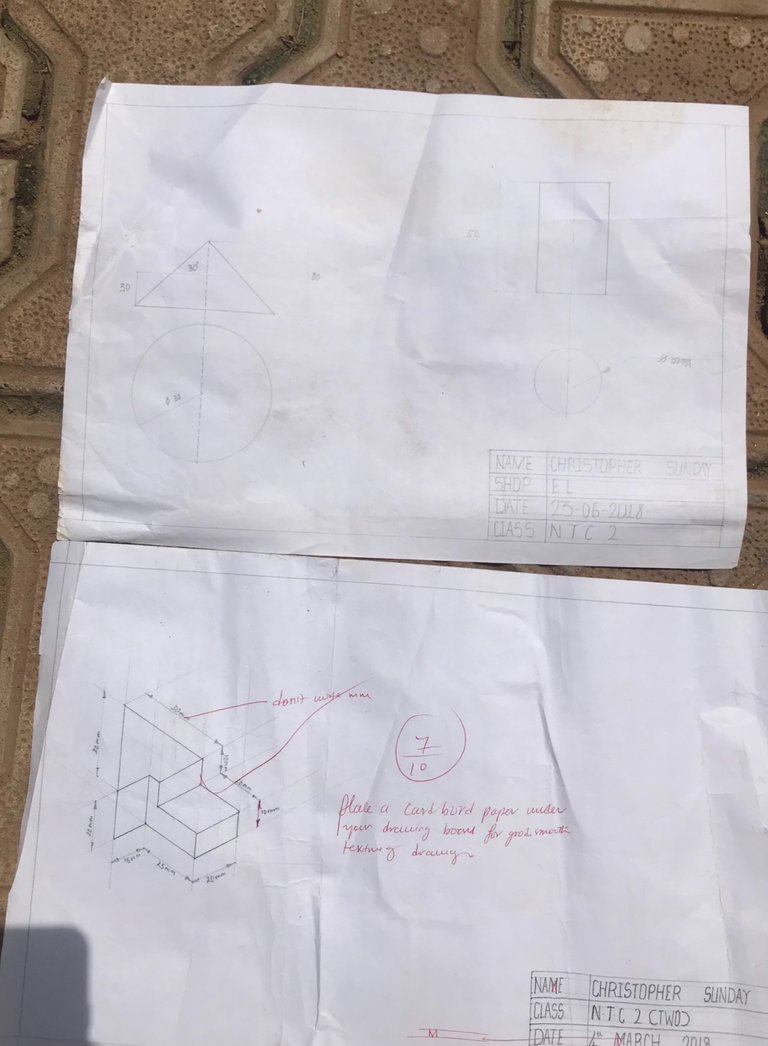 Here again is another one.
I use to think🤔 I will never be able to draw😰
Not on till my teacher👨‍🏫 of engineering drawing motivated me. It was hard to relate tho, but I tried my best.

We've got another one to step down the looks👀 of today
With more time I will get to show you more of them and even the updated ones. The first picture on the list was a group work we were assigned to do in my department which I happen to be the group leader, the work was that, the group leader will draw on behalf of his/her group members
I was privileged🤌to be picked👌🏽as the leader to the first☝️ group👩‍👩‍👦‍👦. We all in my group tried, members guarded👨‍✈️ me while I go on with the work👨‍💻 and it was a success🤝 tho not perfect.
Stay tuned📲 to my post👨‍💻 and keep supporting👍 together we shall reach the top🏬.
Thanks🙏🙏🙏🙏