The last 30 year saw incredible progress in the area of computation. We saw a great deal of our daily lives digitized because of the lowering costs of computing along with the advanced capabilities that are being offered. The Internet Age is the result of the fundamental advancements that were made in this area.
We are going to see a lot of changes over the next 15 years in other areas. There are a number of areas that are likely to see the rapid progress that we witnessed with computerization.
One are is food. This is obviously an important since we have an expanding population. Food production has come a long way with advancements in agriculture over the last few decades. Yet, it is about to be kicked into high gear.
In this area, climate control farming as well as 3D printing holding great promise.
Part of the research is in preparation for our journeys into space. Obviously, we do not want to travel to distant orbs and have to take cattle with us. This is not a modernized version of Noah's Ark.
A Russian cosmonaut was able to do something that is likely to advance the process forward. On the ISS, he was able to 3D print out beef using a specialized printer.
While space is far different from Earth, we must remember how often experiments and breakthroughs done in space end up being part of our everyday lives in a few years.
Here is a headline from last week.
"Bay Area brothers hope to feed the world with their robotic indoor farming technology"
Indoor, or climate control, farming is moving towards mainstream adoption. This is one of the ways we are going to see decentralization in the world of food production. We are also seeing larger crop yields at a reduced price. Given the economies of scale of technology, we will likely see better plant production and greater nutrition at a reduced price.
John: Willo's high-performance indoor farming technology is different from any other indoor or outdoor farm. We use LED lights to supplant the sun, we use a nutrient-rich mist to replace the soil, and a clean-room environment to keep the plants safe, comfortable and away from the dangers of the outdoors. We are the only organization in the world to grow plants out of tall vertical towers using aeroponics (which is a form of hydroponics using a nutrient-rich mist). And we use fleet robotics to perform many of the functions inside of our farm — everything from plant seeding, plant movement and plant inspection.
https://www.mercurynews.com/2020/06/23/sv-chat-brothers-hope-to-feed-the-world-with-their-robotic-indoor-farming-technology/
This is just one of dozens of projects that are out there moving in the same direction. The simple fact is our present mode of food production is slow and inefficient. We depend upon centralized locations to produce the food and then it is shipped thousands of miles to where it is consumed.
When we apply the curve that the laws of informational technology followed, we can see how rapidly things can advance. Within the next decade, we will probably see most of our food locally produced. Whether it is plant or animal meat, both will be generated in a "more scientific way".
Improvements in robotics, AI, and sensors will all feed into the rapid advancement in the food production arena. The days of depending upon massive amounts of manual labor along with dumping chemicals on everything in an effort to kill off bugs are going to be a thing of the past.
Here is an example of how rapidly advancing technologies can impact not technological industries. Food production is another example of where digitization is going to completely upend the industry.
With close to 8 billion mouths to feed, we need this type of progress.
---
If you found this article informative, please give an upvote and rehive.

gif by @doze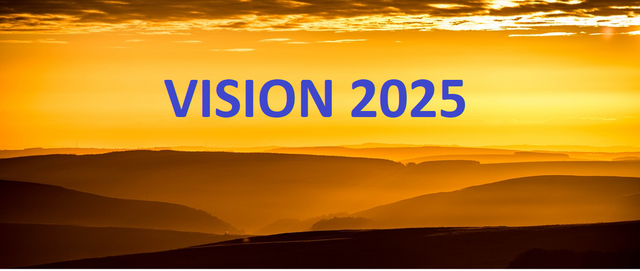 Posted Using LeoFinance