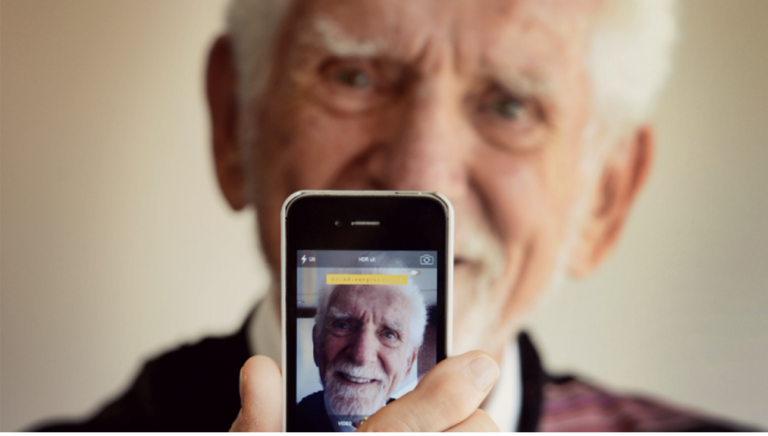 Today I bring you the most interesting and controversial story since its inception, cell phone technology. Two people: one of Russian origin and the other of American origin, the creators of this wireless technology in different countries and times. Neither is related to the other, however, both have patents and are recognized worldwide for being pioneers in cellular technology.
It is common today to have a mobile phone, there are even people who have more than one cell phone in their hands. This wonderful communication tool of common use, its creation is given to two people like Leonid Kupriánovich and Martin Cooper.
But we are going to know how that technology was developed for both characters through history.
Going back in Soviet history, all inventions and technological advances developed in that country were owned by the socialist government. Of course, the rights of patents were respected in terms of the author in their discovery.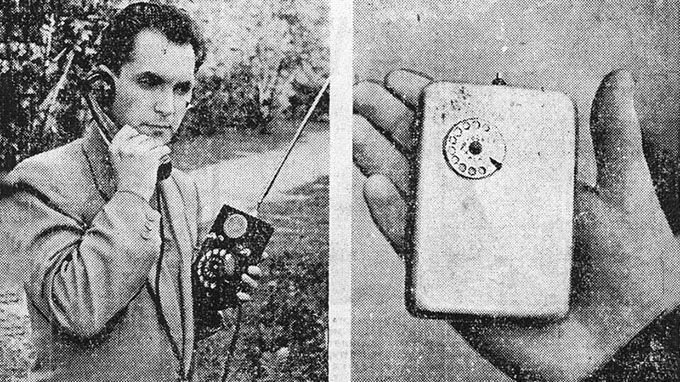 That is why the secrecy of the Soviet Union. They, in their advances and technology that they possessed, did not make them known or shared so easily to the whole world. They were very rigorous on that subject. So much so that it could cost your life in extreme cases when there was some unofficial disclosure.
Knowing this fact of secrecy in the Soviet Union, this Kuprianovich technology was born from the creation of the first wireless mobile where I use, among other things, a device with vacuum tubes, this device had a weight of 1.2 kilos and its frequency radio in communication was approximately 1.5 kilometers.
That mobile technology, at that time, was what we know today as the walkie talkie. In fact, they related it to radio frequency more than a telephone at that time.
Kuprianovic noted that it was very good technology, but it needed to be more accessible. Therefore, he decided to make changes and take them to a smaller prototype at the end of 1961. This one was ready to be presented and could even be marketed.
However, it was not until 1966 when a Bulgarian company noticed this ingenious technology and decided to create telephones, using this wonderful tool with the permission of the government of the Soviet Union, in this way this technology was born and made known by the engineer Leonid Kuprianovich.
On the other hand, in the year 1947 in the United States, a wireless telephone technology was born by Martin Cooper. Thanks to an inspiration from a television series called Star Trek. This engineer, without keeping any relation to the previous one, made his first discoveries and went deeper into the subject to publicize the first mobile phone.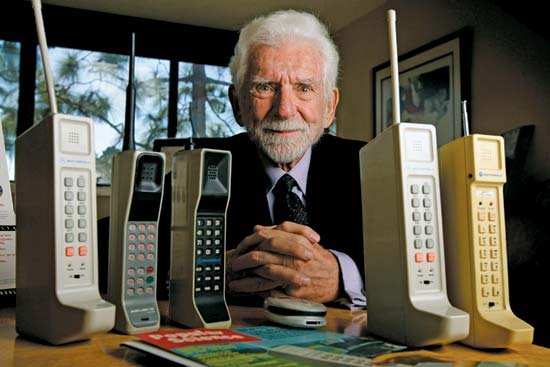 The first cordless phone he built was for automobiles, however, he continued with its development as he saw the potential of such a product and knew it needed to be more passionate and dedicated.
Therefore, he decides to ask his wife for help to start looking for other companies that are similar to the technology in his creation and that is when they make great advances in his invention. Looking for some companies that will join the project.
From there, wireless communications with his company Dylan CC were born. Here you can see the birth of a mobile phone with advances in wireless telecommunications. Today Cooper is highly awarded, recognized and respected globally.
As you can see, both characters made known at different times a very similar and similar technology. Only Cooper was the one who developed the most on this topic of wireless communications.
What is amazing is that Cooper did not stop at creating that technology, but improved and adapted it so that it could reach more people.
These types of people should give you inspiration in your life. Each one with different settings, time and motivations, they managed to create technology for the world. Giving a contribution to the evolution of humanity.
We owe all that technology that you have in your cell phone thanks to people who, in our past or present, studied and were educated to make us benefit from it.
a moment to reflect
Now I ask you, without judging yourself: Have you made any contribution to humanity?
Maybe yes or maybe no, but it doesn't matter now. What I want you to understand, is that it is, good to have these kinds of ambitions so that you can receive that idea in your mind that will make you a millionaire, if you wish. If you look inside you will surely have an idea that is worth a lot and with it, you will surely sweep the world.
Notice that both characters took their number of years, months or days to solve each obstacle that was presented when they were developing their inventions. But they did not give up, since one had the financial support of the Russian government and the other sought commercial allies to grow further.
So if your dream is too big or too difficult then take a good look around you and see if with the help of someone that dream is easier to achieve. Of course, to be this type of ally you must understand that it is a union and there must be tolerance as well as respect.
Impressive the topic covered today where we only show you the origin of a device that you have in your hands at this moment, but more interesting to know that you can change your life today by being inspired by these beings.
I invite you to reflect on this story in your moments of calm and be able to highlight your gifts, in any area: economic, health, emotional, spiritual. So that you can magnify it and bring out what the world needs to move forward as well.
All human beings make their contribution to the world and I know that you are going to make yours in a dignified and outstanding way. How? I don't know, you discover that. Today I only brought you two real people so you can see their gifts and if they could you can too.
Without fear, just dare to make those changes in yourself. They are investments for your future, as well as an investment of time, dedication and effort. Now you decide how and where you start.

Posted Using LeoFinance Beta