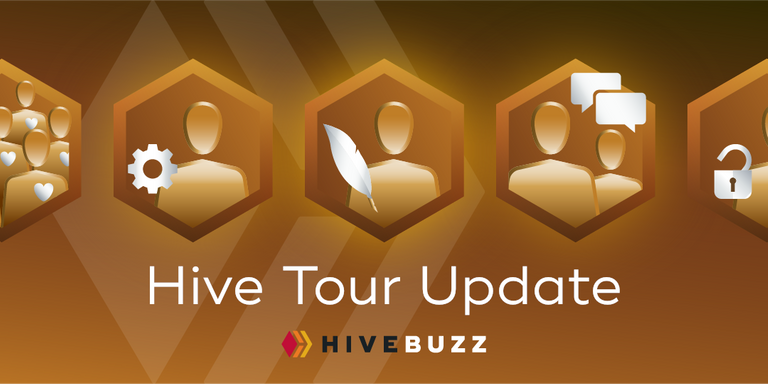 Previously, we introduced you to the Hive Tour and its different stages and steps.
If you missed it, here is the introduction post and the updates 1 and 2.
The first stage mainly concerned the social part of Hive. The second one focused on the financial part of Hive life. Let's now move on to the third stage of our tour: governance.
Introducing Governance Stages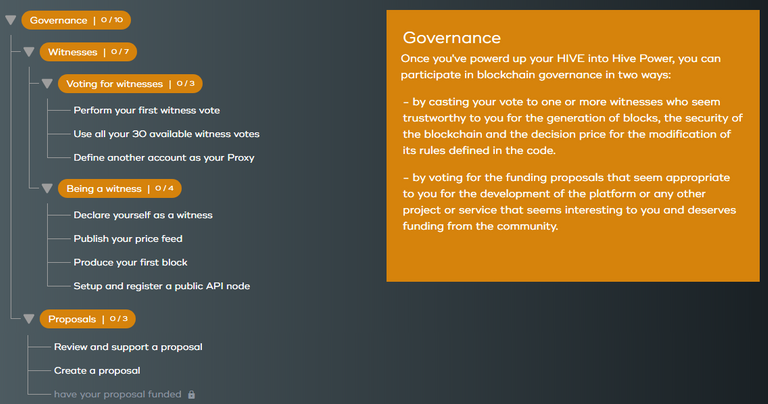 Governance is an important component of the Hive blockchain. Should we remind you that Hive is YOUR blockchain and that, unlike on centralized platforms like Facebook or Twitter, you have a say in how it is governed?
You can participate actively in this governance by becoming a witness, that is to say, a person responsible for making important decisions and securing the blockchain.
You can also influence how the money in the Decentralized Hive Fund is used to fund projects that are presented to the community by its members.
Let's take a closer look.
1. Witnesses
Witnesses are people who are elected by the members of the community and whose main responsibility is the production of blockchain blocks in a secure manner and the decision to apply or not the changes that the community wishes to make to its operating rules.
- Voting for witnesses
In this step, we therefore suggest that you exercise your electoral power by casting your vote for the people who deserve your trust to fulfill this mission correctly.
- being a witness
If you feel the stature and have the required technical skills, you can also become a witness yourself. Note that these steps are of course optional.
2. Proposal
The Decentralized Hide Fund (DHF) is a fund that is mainly provisioned by inflation. It is used to finance projects proposed by Hive users and it is up to the Hive users to decide how the funds are used.
In this step, we invite you to use your right to participate in the governance of the blockchain by choosing the projects that you think should benefit from such funding.
By the way, there is an easy and useful way to complete this step:
You can Vote for HiveBuzz's proposal! =)
If you have a project yourself that might be of interest to the community, you can also create your own proposal and hope to see it funded. Again, these steps are optional.
What's next?
Our tour is not yet over. We still have many stages and steps to unveil.
So, stay tuned for more fun!
The HiveBuzz Team
---
HiveBuzz is a project created by @arcange