This is great, I hope more do the same. I just wish there was a way to set the percentage voting power for all the different tokens on a post. I don't want to necessarily give 100% Hive when I vote 100% Stem and It is too much work to set up multiple accounts just for different curations. Hopefully, @peakd will make this possible.
Maybe something like this which pops up when voting.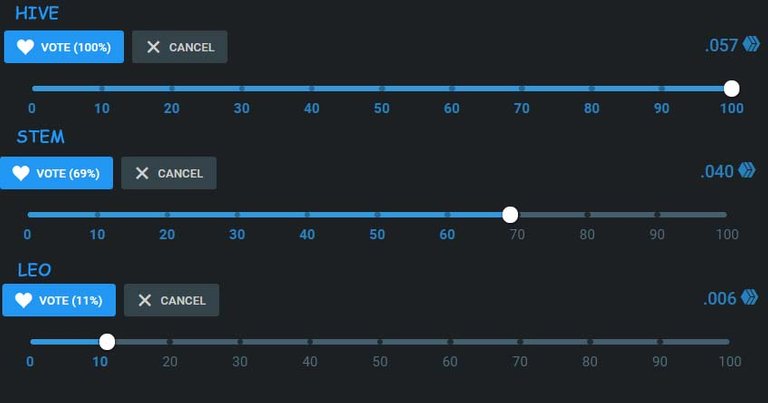 Hope it is ok to post this idea here.