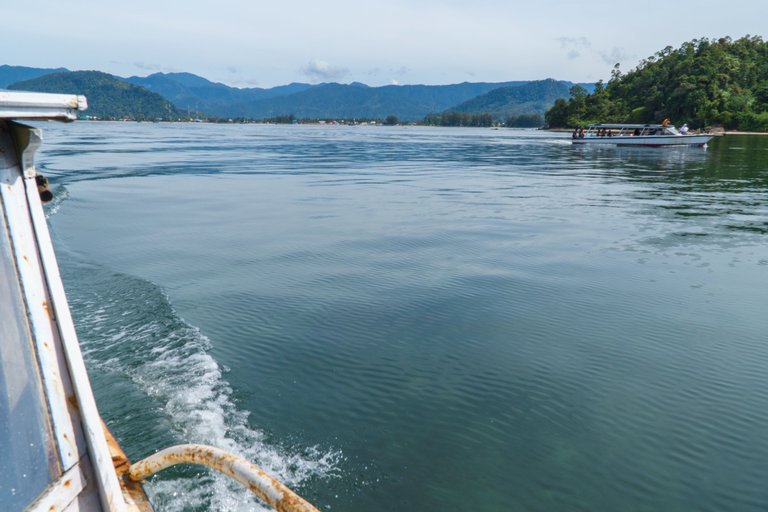 The entire team was already aboard a motorboat powered by a single outboard engine. The boat pulled away from the pier, moving slowly enough could carefully observe the surroundings. (You can look through my previous posts in this community HERE).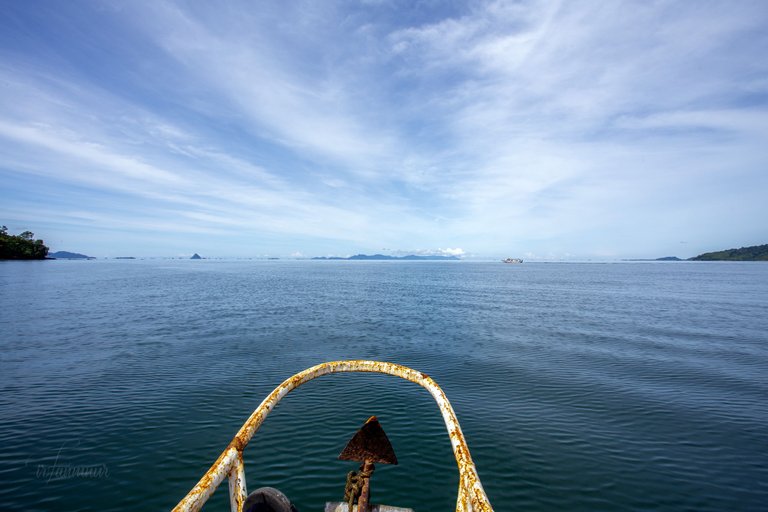 A breathtaking view greeted us as we sailed away from the pier. The small and large islands are more visible. Unfortunately, our goal is not there.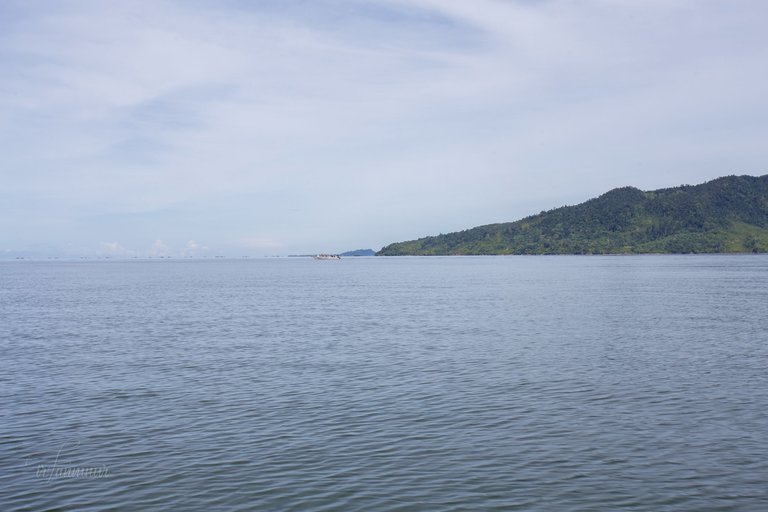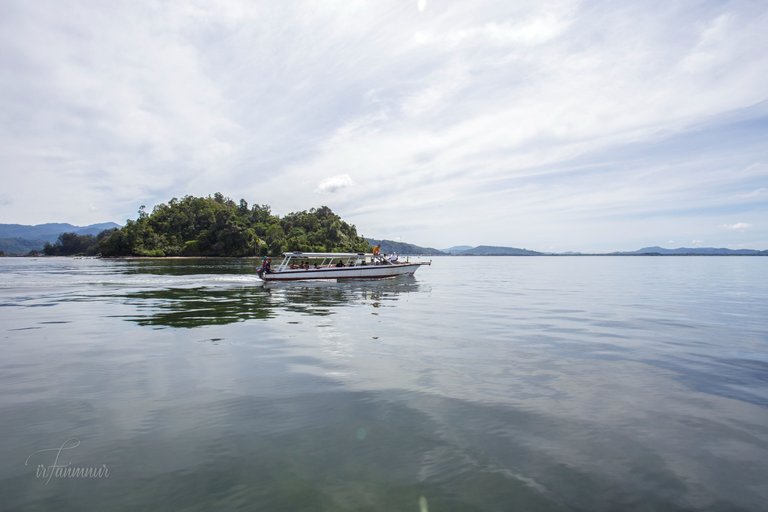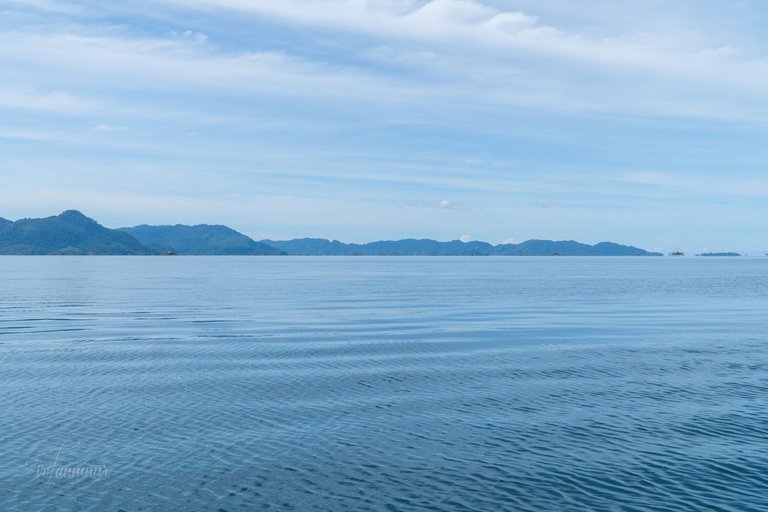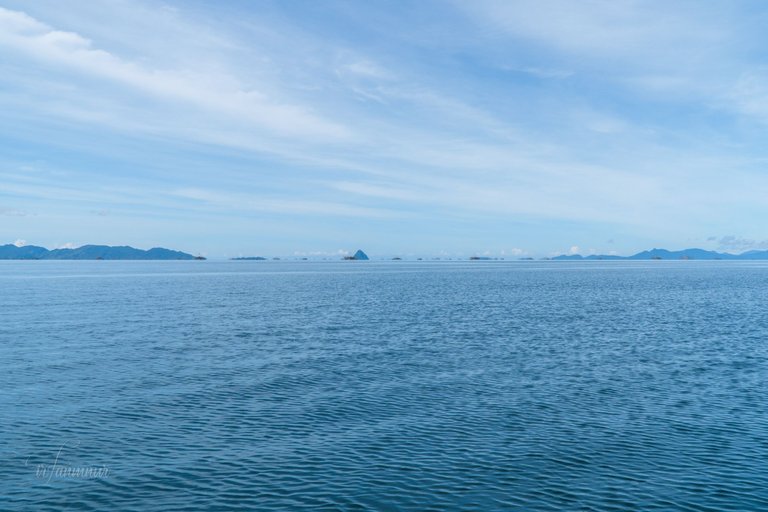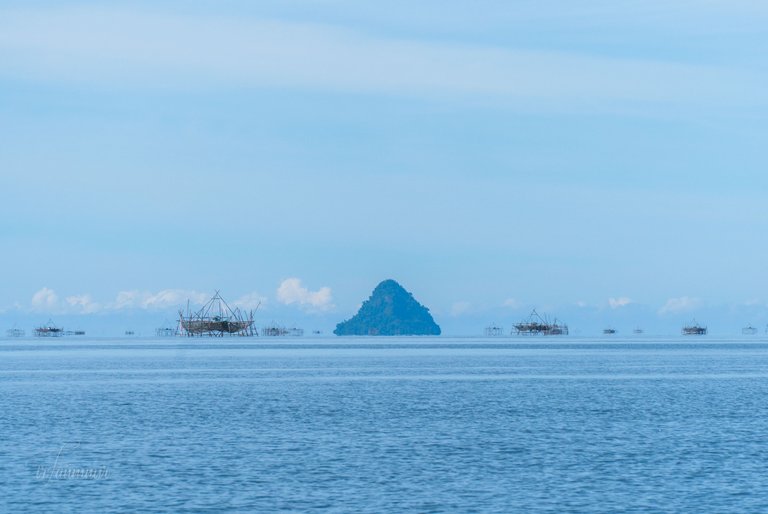 We're interested in the structure visible from the shore on the bay's surface. Wooden beams were hammered into the bottom of the bay to support the structure. The boat continued to approach one of the structures and started a conversation with the owner. It's a local fisherman's facility for catching anchovies.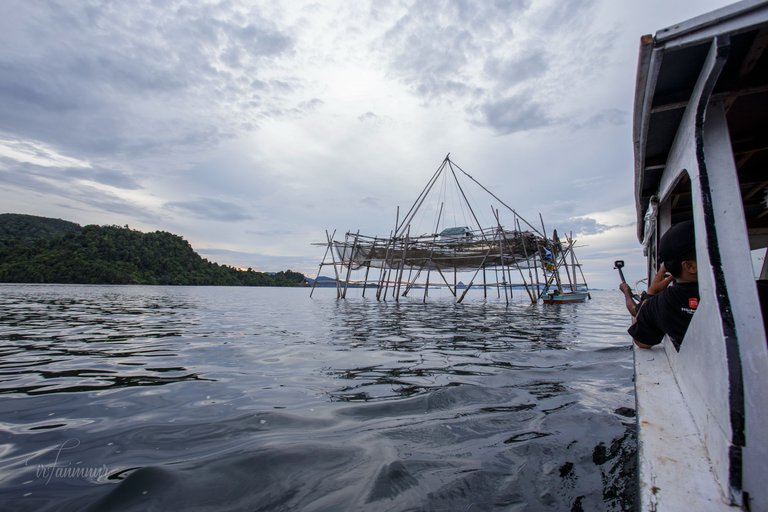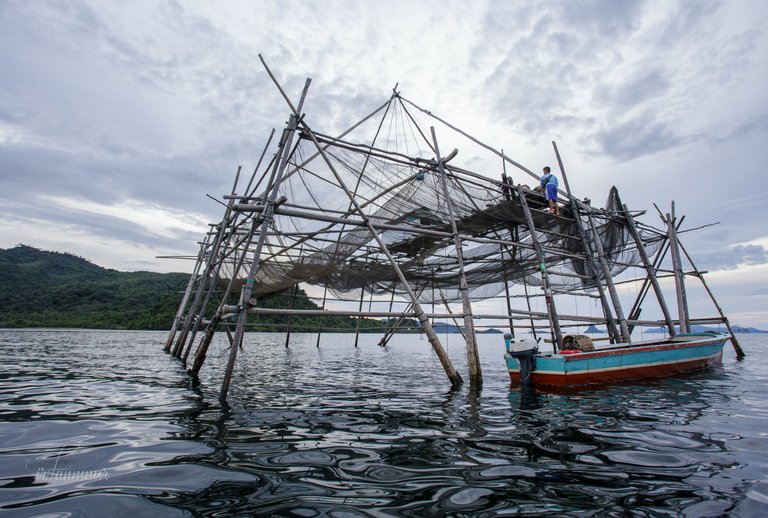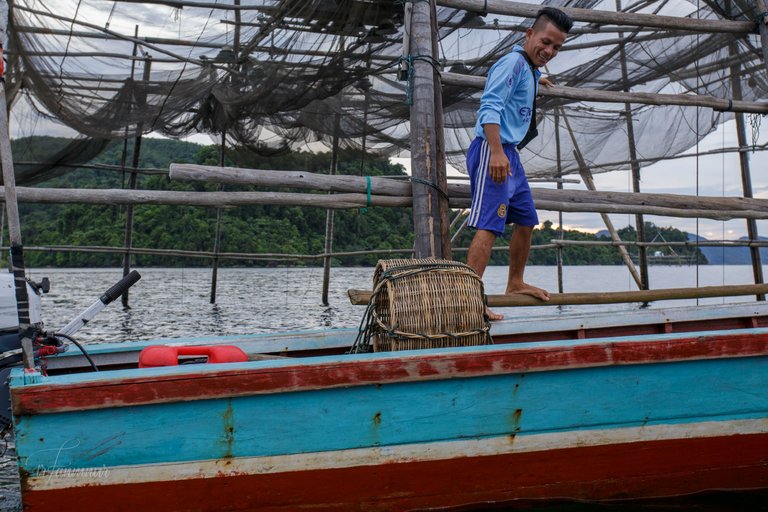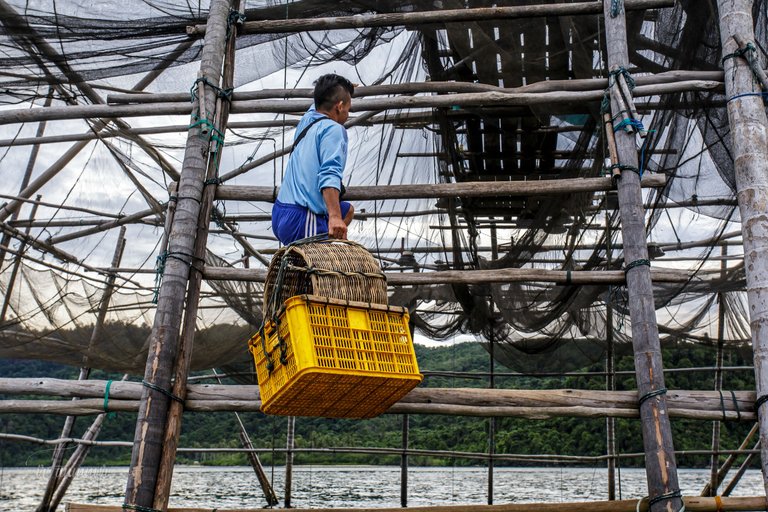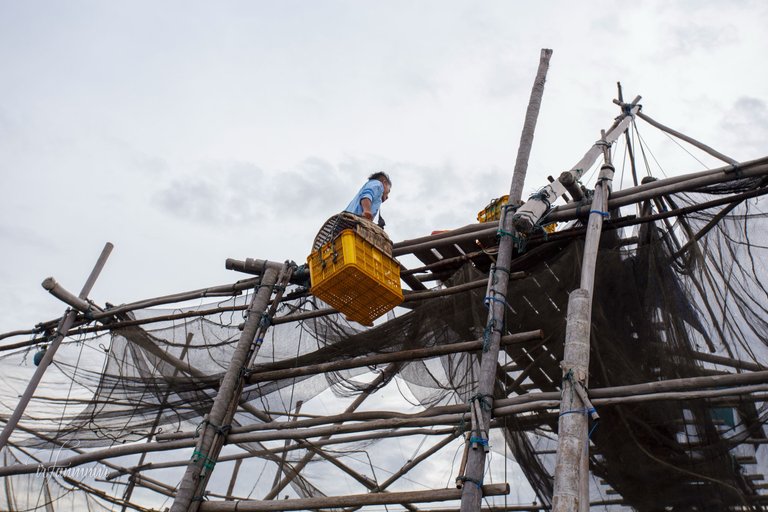 We had traveled 5 miles (measured using google maps) until we arrived at one of the estuaries. Natural stone structures were created on the left and right sides of the estuary to anticipate the natural factor of the estuary shifting.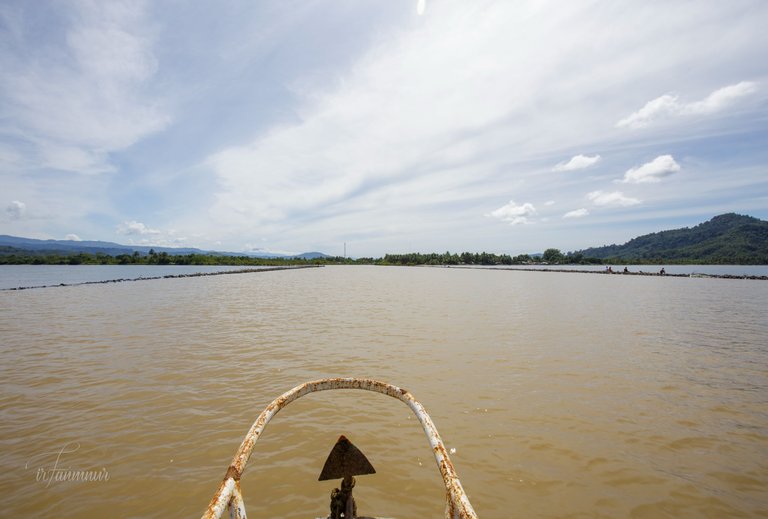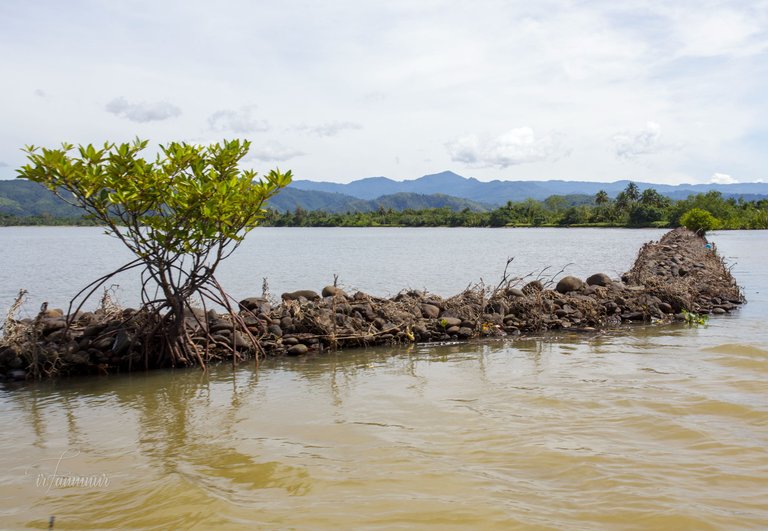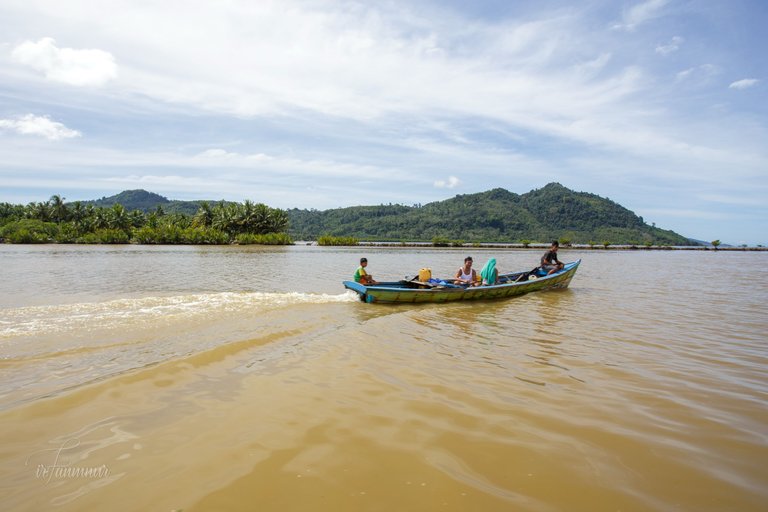 It's the Lumut river, whose headwaters are in the Bukit Barisan mountains. Today's target is to follow the river from the estuary as far as we can go.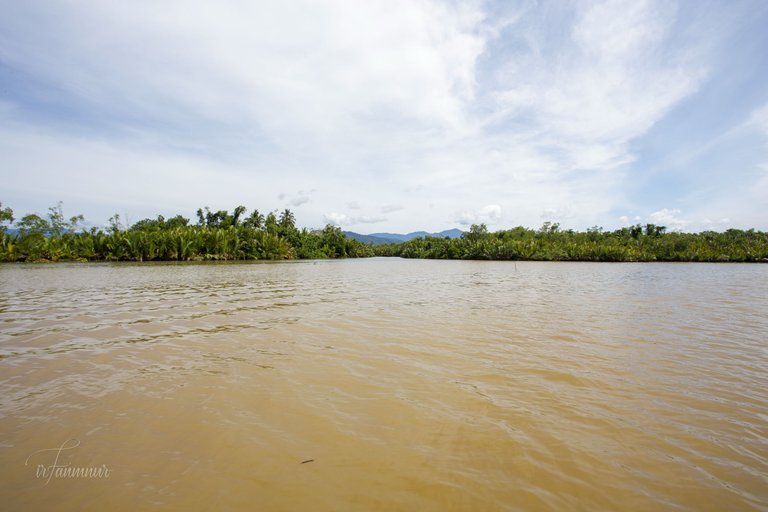 @Keuudeip had previously completed a literature analysis and created a map of the places that needed to be visited. The German traveler Franz Junghuhn, a botanist and geologist, described the flow of the Lumut river in his book "Die Battalander auf Sumatra" in 1847.
So erblickl man in der südöstlichsten Gegend dieser Bai eine kleine Lücke in den Wäldern, die hier ununterbrochen das flache Ufer bedecken und sieht auf der rechten Seite dieser Luckë ein Paar armselige Hütten auf hohen Pfählen vor sich, die man auf Leitern ersteigen mafs. Es ist das Kampong Jago-jago an der Mündung des Kali Lumut. Der Strand umächst am Meere ist daselbst sandig; in der Nahe des Kali aber ist er von einem Rande aufgehäufter verfaulter Blätter und Zweige bedeckt, welche durch das Flufswasser abgetrie- ben und durch die Brandung wieder zurück gespült wur- den. — Der Flufs ist an seiner Mündung 250 bis 300 Par. Fufa breit und 12 bis 15 Fufs tief. — (Junghuhn, Franz Wilhelm, Die Battalander auf Sumatra, p.93, Verlag von G. Reimer, Berlin, 1874.)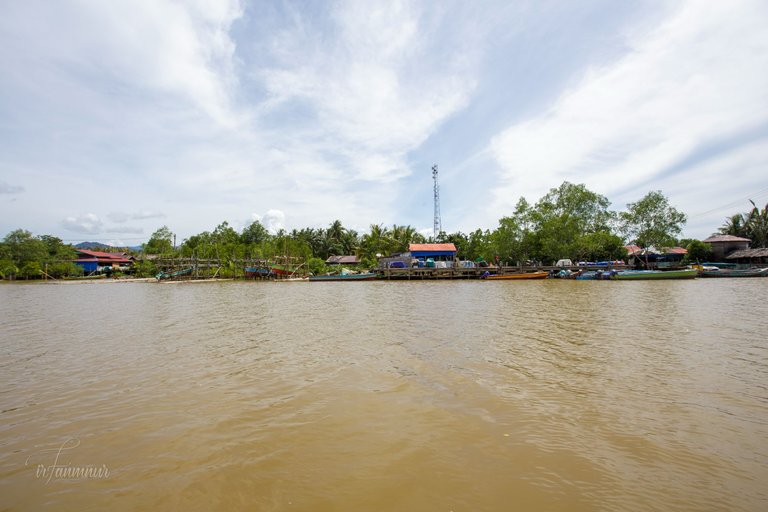 We need to do a re-examination as described by Junghuhn in the past. It appears that what we experienced is similar to what Junghuhn his time.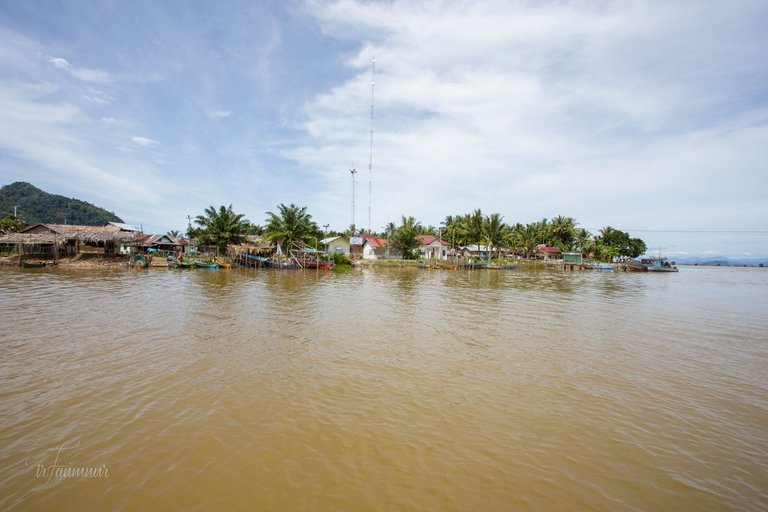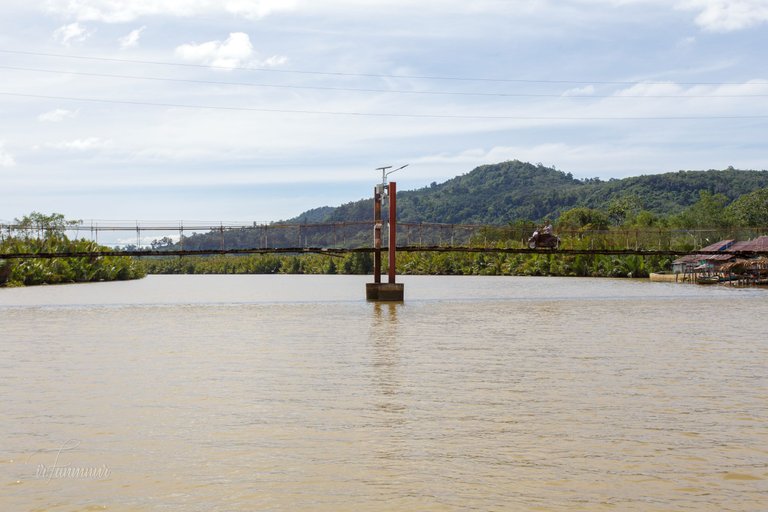 After entering the river's mouth and sailing for 1 km, we arrived in Jago-Jago village. A suspension bridge is in front of us, and boats can pass beneath it. The bridge, which only two-wheeled vehicles may cross, is the only land connection between the two settlements.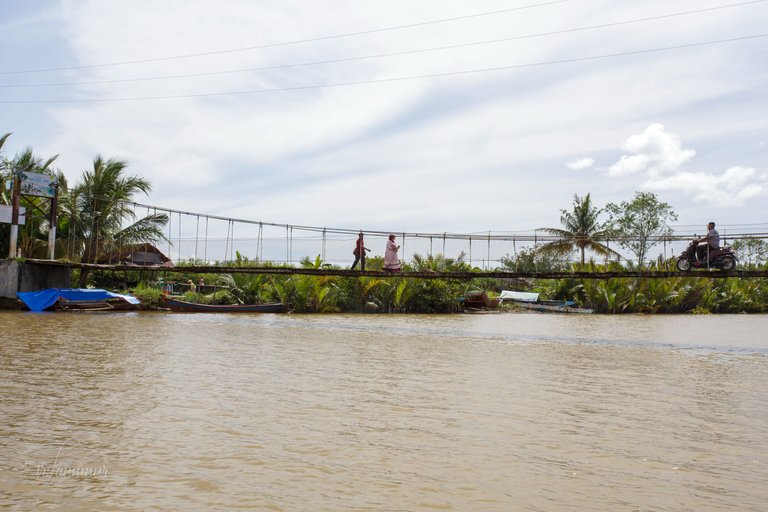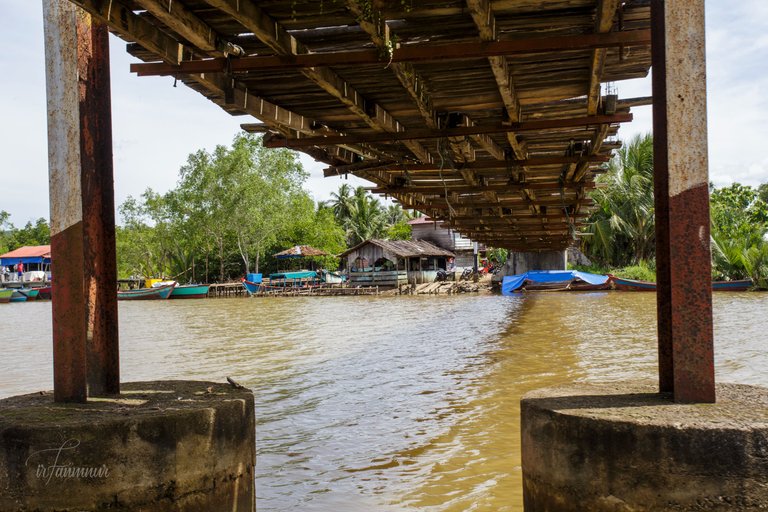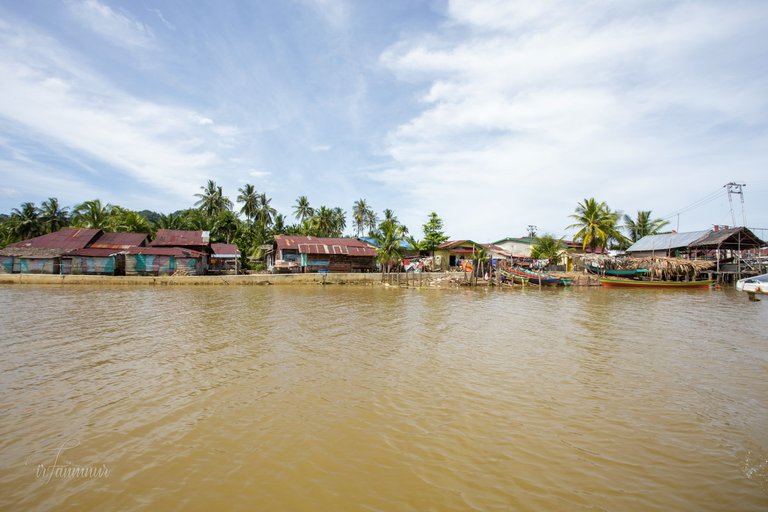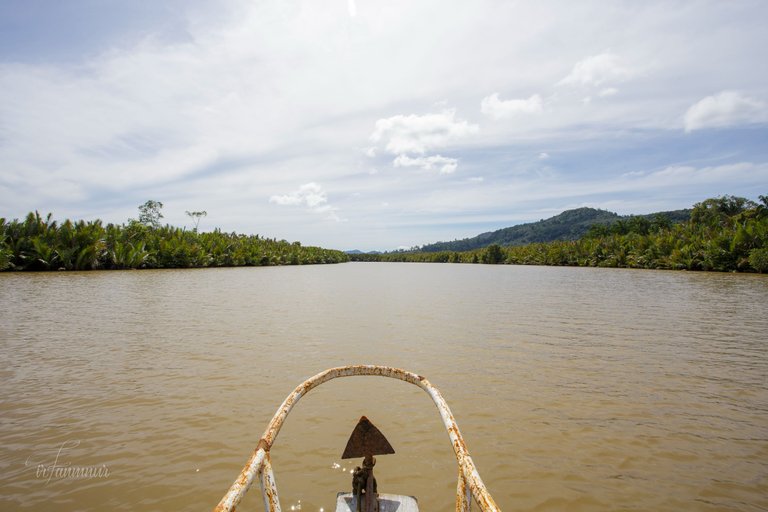 We continue upstream against the river's current, passing by nipa palm (Nypa fruticans) on both sides. According to the skipper of the motorboat, the nipa palm forest is home to estuarine crocodiles. Unfortunately, I missed a picture of a sunbathing crocodile, it was only observed once during our journey. As a result, I don't have any proof that estuarine crocodiles live in the Lumut river.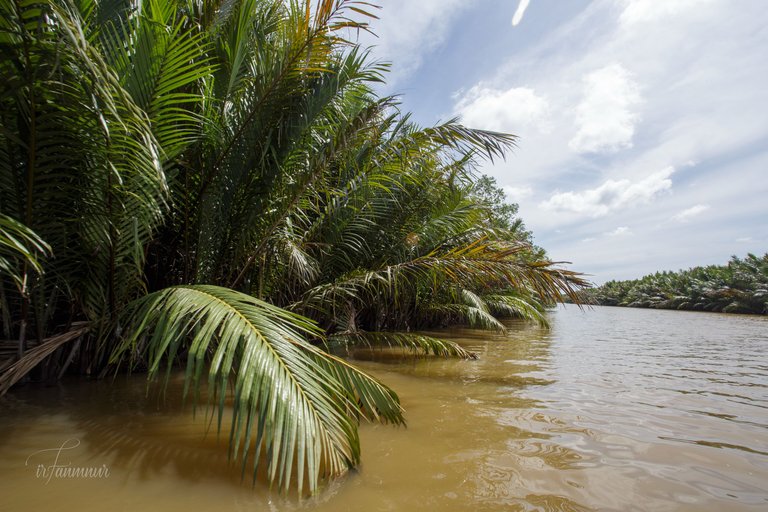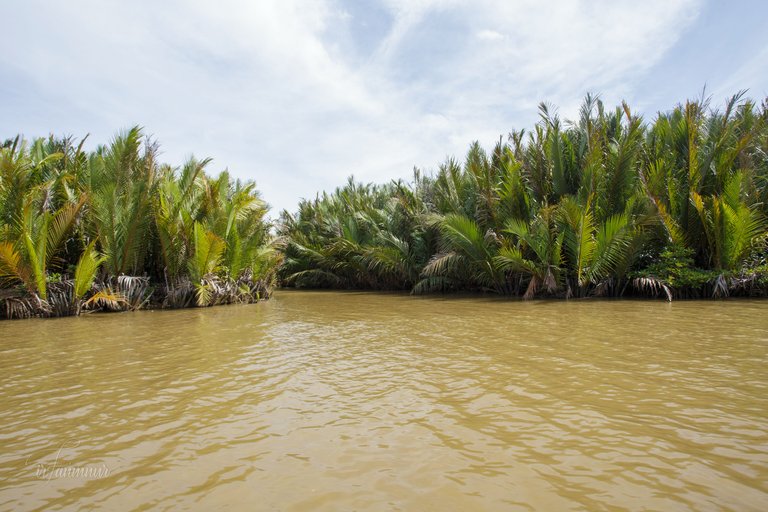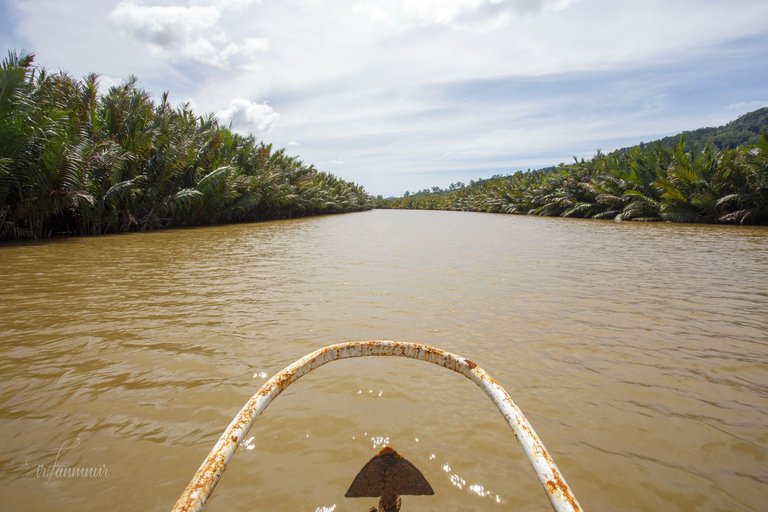 We carry on for another 2.3 miles till we reach the river's intersection. The team is at odds about where we're going to turn. Expedition leader, @keuudeip, firmly said, "We turn left." This attitude is based on a literature review.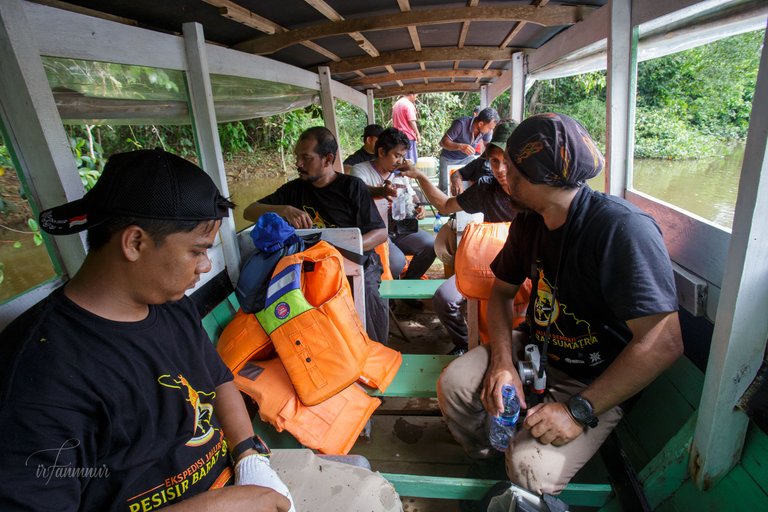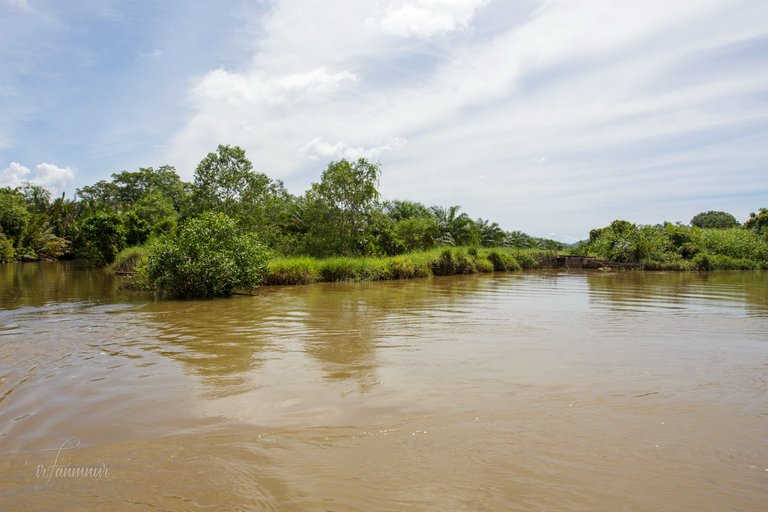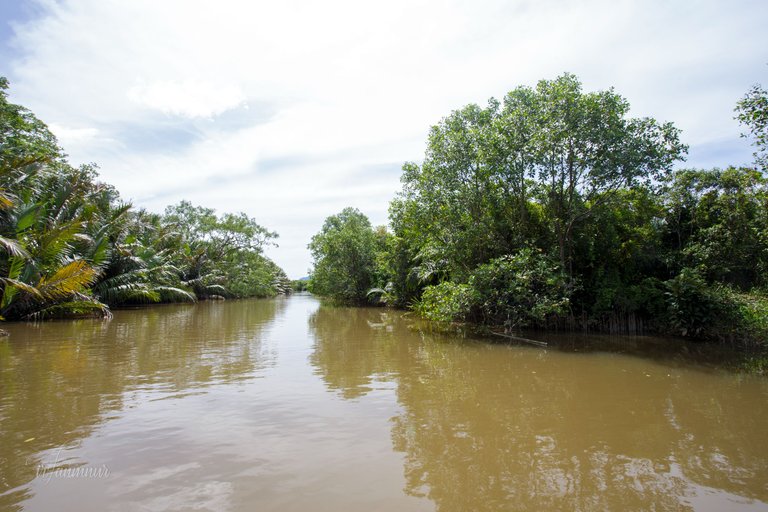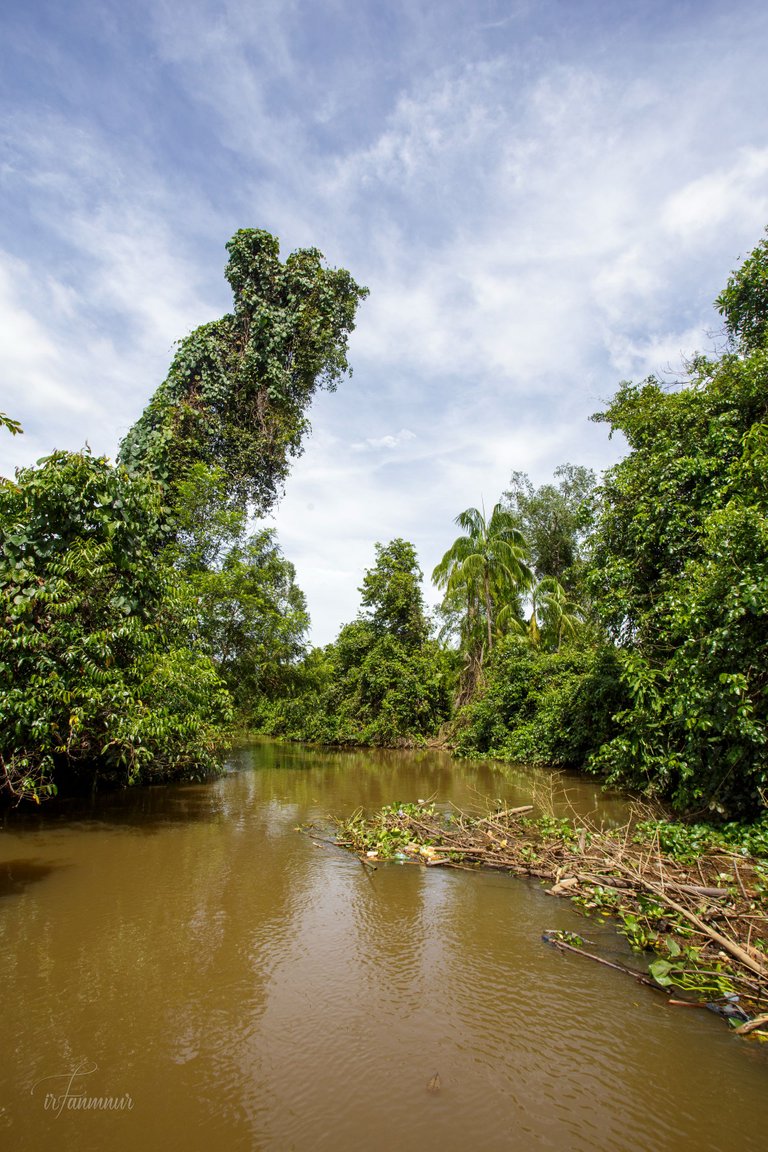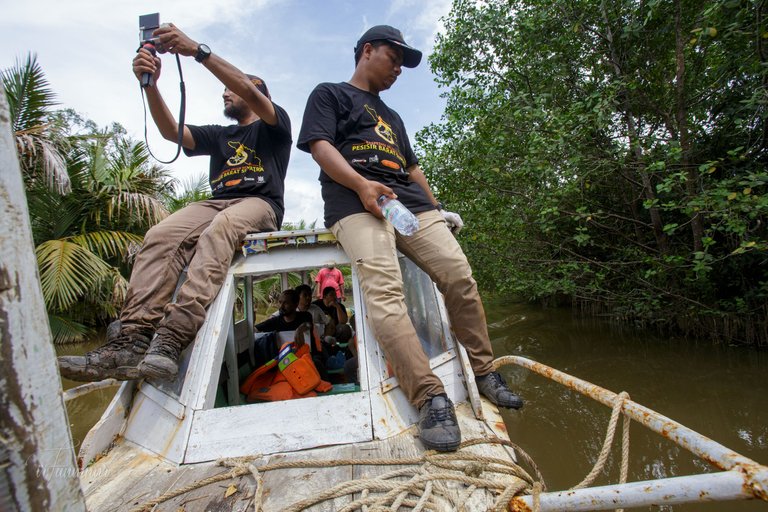 In the portion of the stream that was beginning to get narrow and heavy, the sound of the boat engine sounded a bit forced. We began to run into difficulties. A fallen tree in the river indicated a route less traveled. The captain is deserving of recognition because he is capable of overcoming challenges. He said that this was the first time he had ever crossed the route.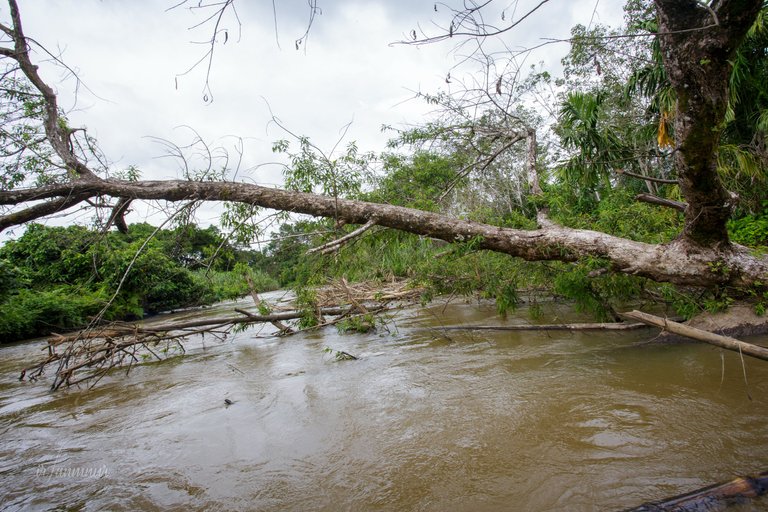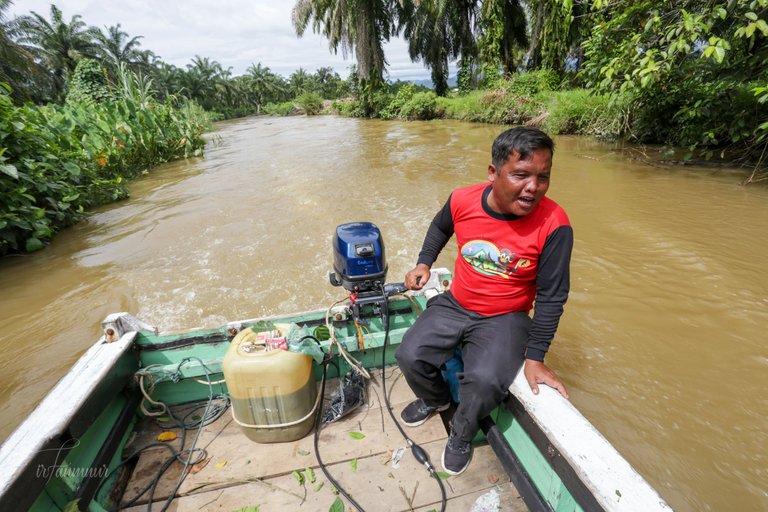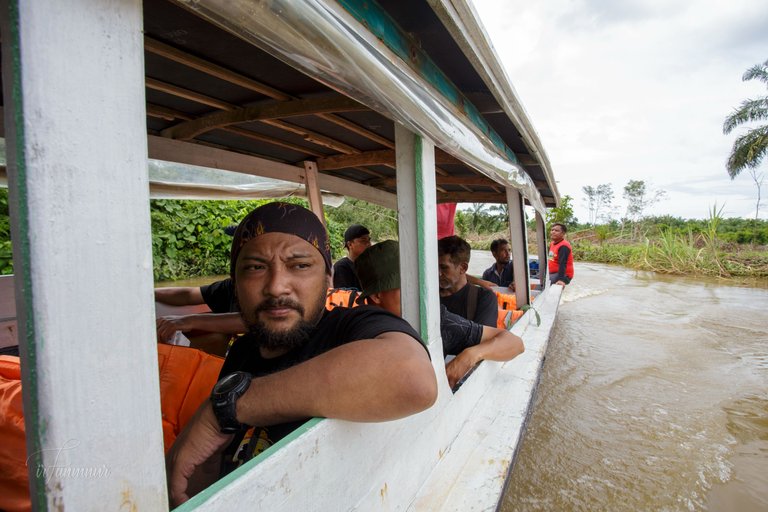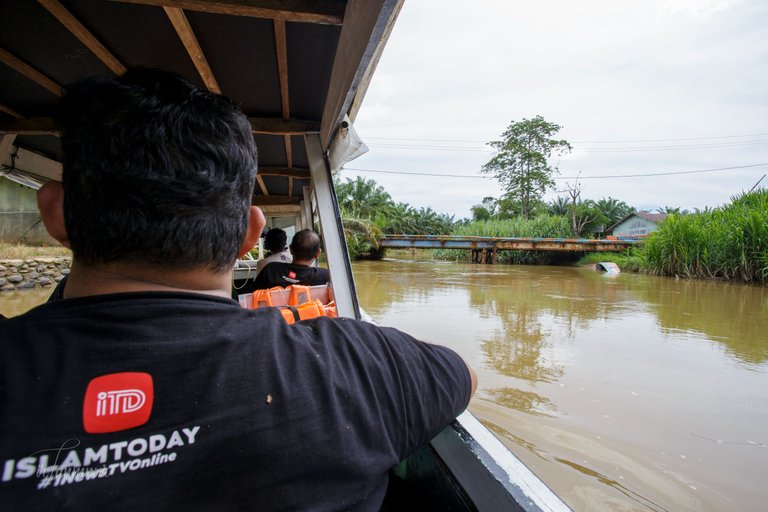 At coordinates 1°34'26.6"N 98°51'32.0"E, we are blocked by a bridge so low we cannot pass it that the mission failed to reach upstream via the river. The expedition leader's expression looked disappointed. The mission ended there.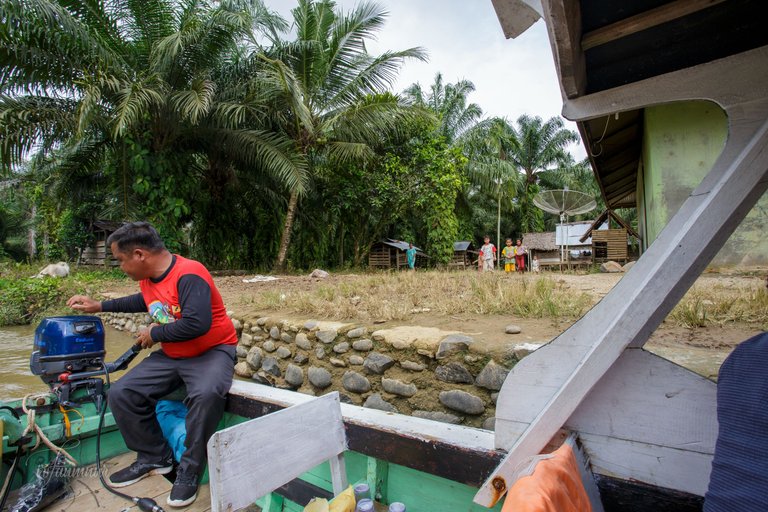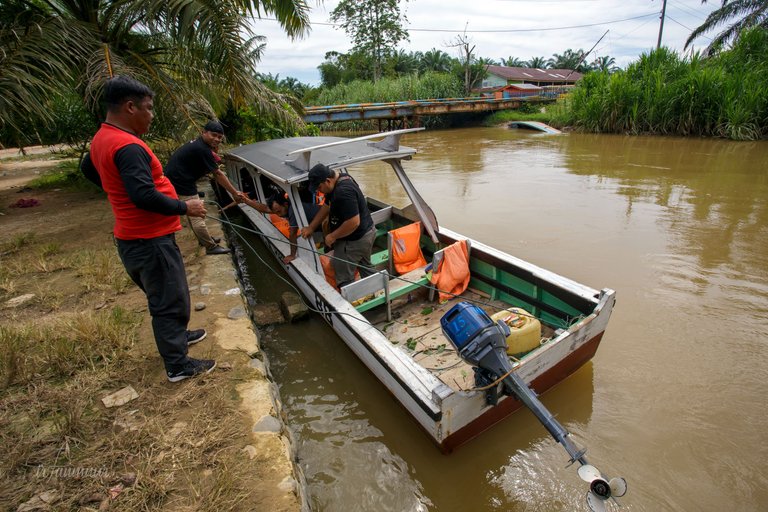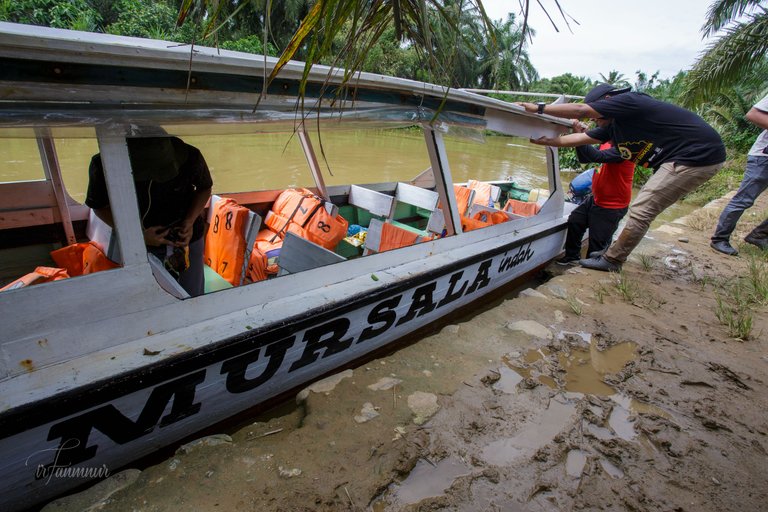 The motorboat was moored, we walked down to check out the surroundings. The bridge is a palm oil mill facility.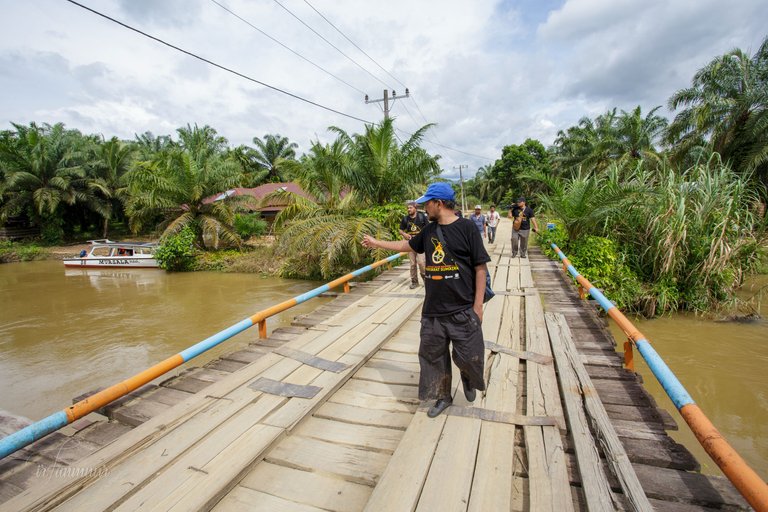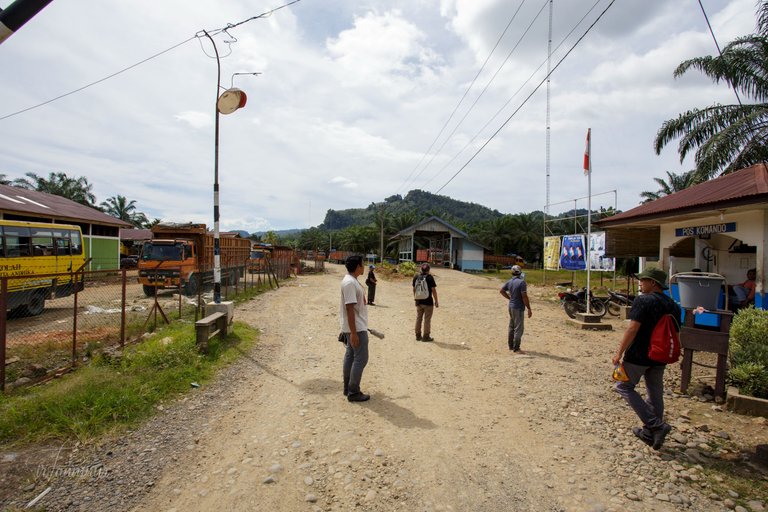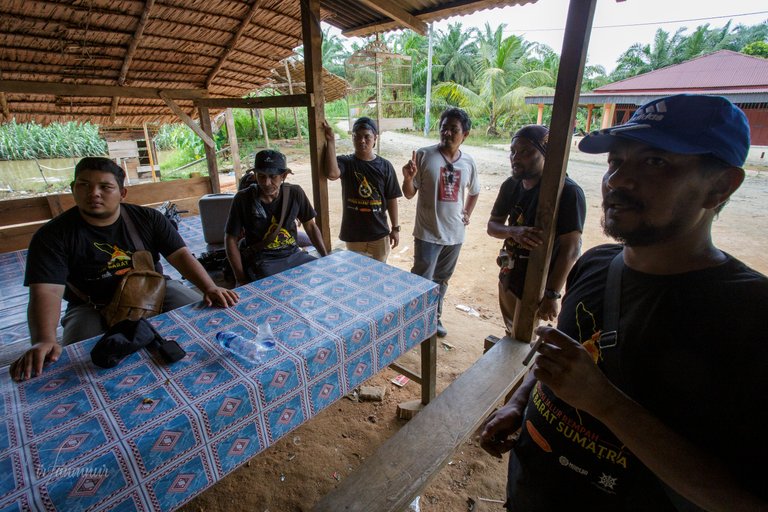 This was a truly unforgettable adventure.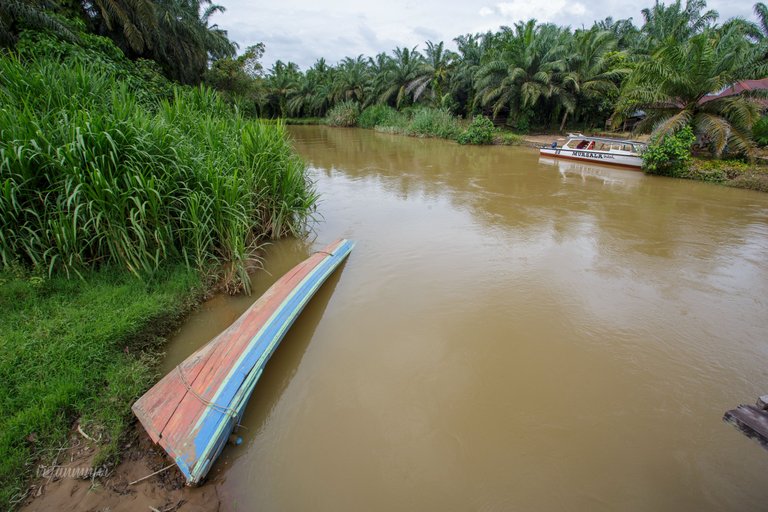 I'm not very good at telling stories. I hope you find it enjoyable.
---
Has been added as a beneficiary of this post! to @keuudeip as expedition leader. He hasn't written anything in over a month here. He's working on the study report and is really busy.
---
Thank You!
Irfan M Nur (@vannour)
All images in this post were taken by and remain the Copyright of Irfan M Nur.