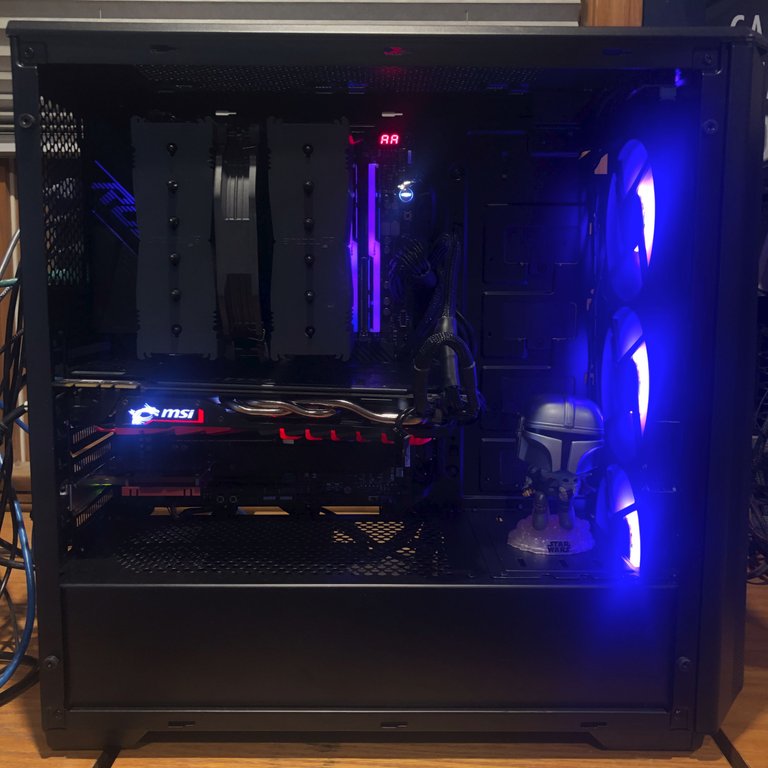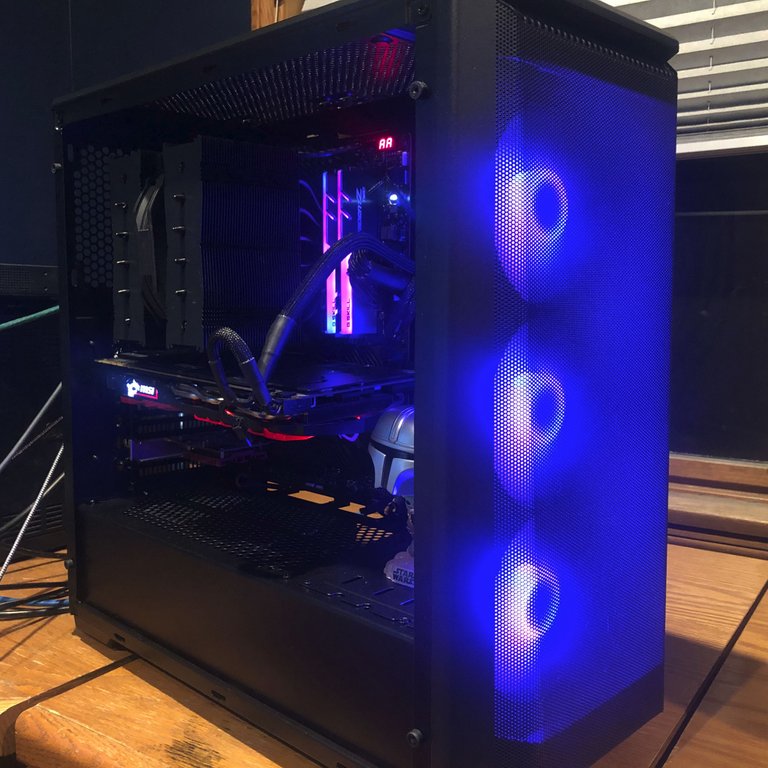 You can read about the build in my post here. But here is a quick summary
AMD 5950X
Kyronaut Grizzly Thermal Paste
Asus Dark Hero Motherboard
G-Skillz Trident Neo Z 32GB 3600 CL16 Ram
Samsung 980 Pro NVME Gen 4
Noctua NH-D15 Cooler
Phanteks P400A Case
ASUS XG-C100C 10G Network Adapter
Corsair RM750X PSU
MSI Gaming X 1070
I'm still waiting on a RTX 3080 so I am using a 1070 for now.
Everything went fairly well, I ended up having to buy a 3 way splitter for the front fans so I didn't have to run cables all over the case. I couldn't fit the second fan on the Noctua cooler which works out as the ram RGB is still visible.
This is the first time I used RGB and I have them set to Purple & Blue, my son and my favorite colors.
I really love the case, I'm used to using Fractal Design cases and this is easier to work with and smaller footprint yet has more breathing room. I did like the sound dampening on the Fractal Design cases but I really love this glass panel.
I haven't started overclocking it yet, but I am getting predictable benchmark scores from CPU-Z.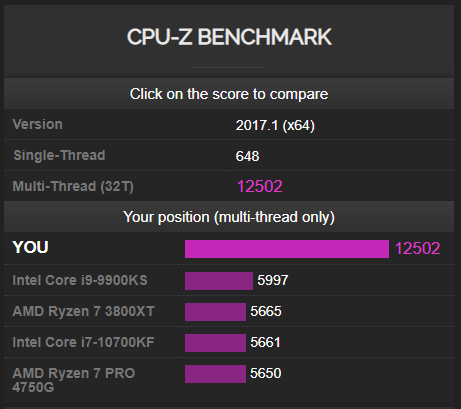 Idle I am getting temps as low as 36C and CPU-Z stress test around 78C. This seems to be with norms for this setup.
Out of curiosity, I tested KoinOS mining and was seeing 82-83MH/s.

I need to do some cable management and finishing installing software, but so far everything is looking good. Playing my favorite game right now Hunt: Showdown doesn't push the CPU past 20% usage.
Posted with STEMGeeks