Finally got rid of my Nokia G300. What a sh!t show that was. I think I've owned under 10 smart phones throughout my life, but hands down, the Nokia G300 was easily the worst mobile phone experience I ever had. That's actually a post for another day.
Today, I'd like to write a little about my new Samsung A53 5g. So far so good. I was actually considering a Google Pixel, but after my last two phones a Motorola MotoZ and the Nokia, I decided to stick with what I trusted. I ended up going with Samsung.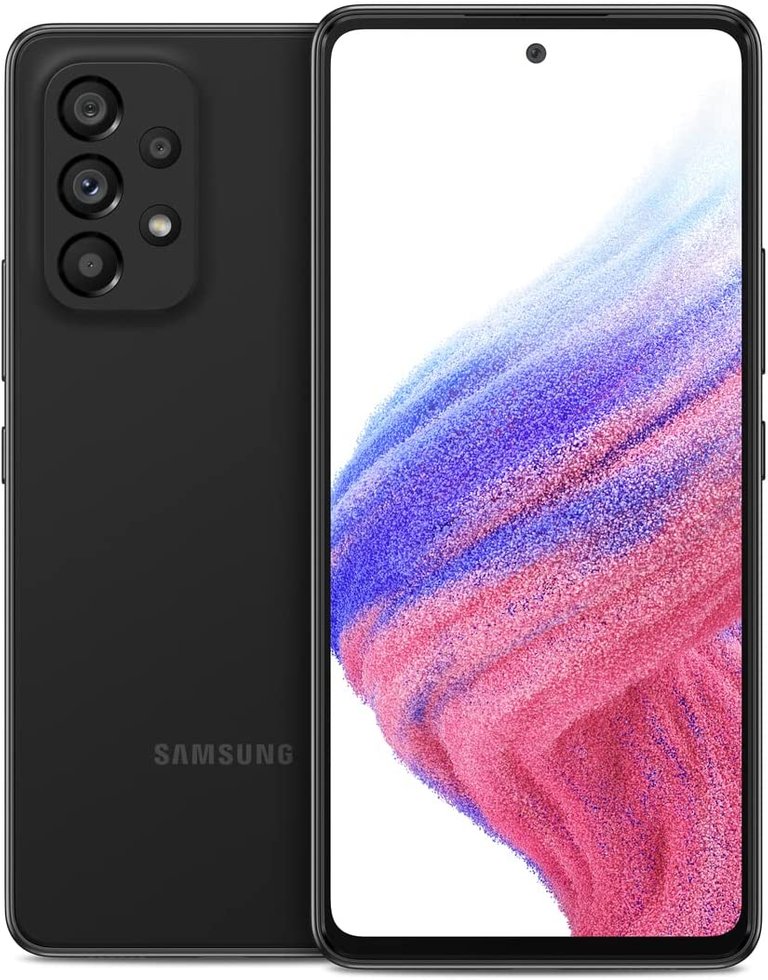 I believe this is my 3rd or 4th Samsung and I can honestly say, I've yet to have a bad experience with a Samsung phone. I've yet to find an Android device with a better camera than on Samsung. They're also great for video.
Here are some specs from Amazon:
Item model number SMA536U1ZKDX
Batteries 1 Lithium Ion batteries required. (included)
Customer Reviews 4.3 out of 5 stars 1,932 ratings
4.3 out of 5 stars
OS Android
RAM 6 GB
Wireless communication technologies Cellular
Connectivity technologies Bluetooth, Wi-Fi, USB, NFC
Display technology AMOLED
Other display features Wireless
Device interface - primary Touchscreen
Other camera features Rear, Front
Form Factor Slate
Colour Black
Battery Power Rating 18
Included Components 1. Data Cable 2. Travel Adapter 3. Ejection Pin
Manufacturer Samsung
Country of Origin Vietnam
Date First Available March 17, 2022
I'll start with the battery. I use my phone A LOT throughout the day. Mostly social media and email. Regardless, I can be pretty harsh on battery life. So far the Samsung A53 gives me at least 48 hours of battery life. I'm good with that.
I suppose the true test will be when I use it for GPS. Even then though, as long as I get 24 hours out of the battery, I'm good. I'm hoping to take a fall trip on the motorcycle in the next couple weeks, that will be the real test of the battery.
For the most part I use my phone to check crypto prices, social media, e-mail, and content creation in the form of 3Speak videos and photography. One of the reasons I haven't been posting videos is because the camera on the Nokia wasn't saving them.
The camera on the A53 is pretty impressive with the 64MP OIS Camera. There are actually several cameras on the phone, each one adds a little something different like depth. IDK. I'm not really a phone nerd. It takes really nice pictures though.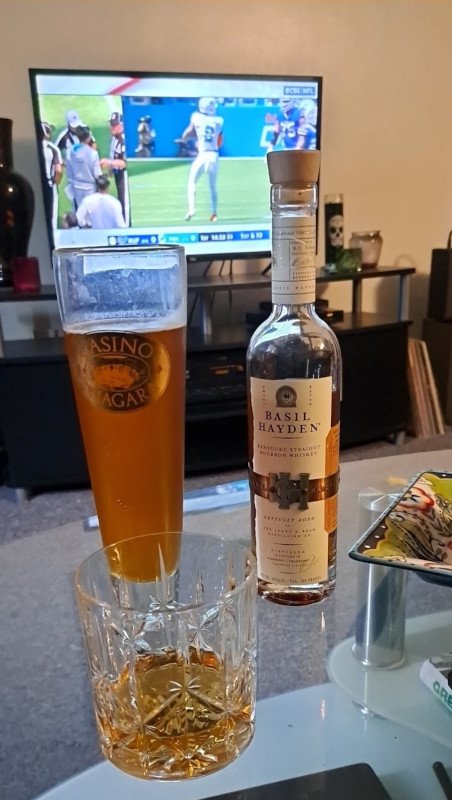 I haven't really gotten out with the phone. I'm hoping to take it on a trip in the next 2 weeks. The camera seems more than adequate for my needs though.
It has 128gb of storage and it's upgradable to a 1tb SD card. I'll be ordering a 1tb card soon, I tend to fill my storage quickly. It will be nice to have a terabyte to fill with images, music, and video.
As far as apps, all my apps seem to be running fine. I mostly use Twitter, Ecency, 2FA, a crypto wallet, and Instagram. Everything seems to be running great with no problems at all.
I actually purchased a phone case. This is the first time I've used a case. I went with a LeYi case. I'm tired of my phones looking like they just came out of WW III by the time I'm done with them. Hopefully the case will add some life.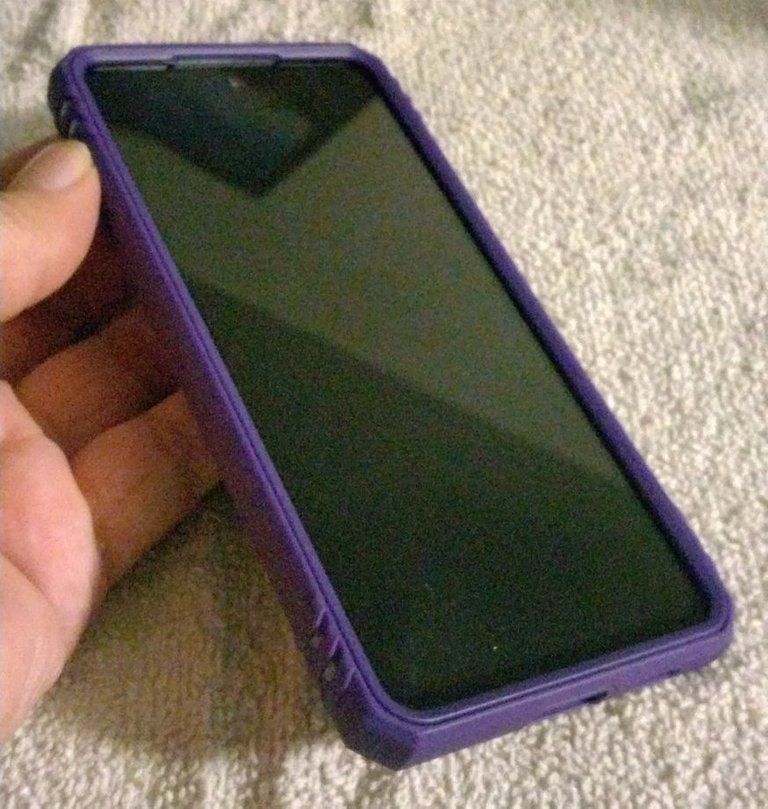 The other thing I liked about this case is that it has a slide to cover the cameras. This is partially to protect the camera but also to satisfy my paranoia. After seeing the Snowden movie, I tend to keep my phone and computer cameras either covered or unplugged when not in use.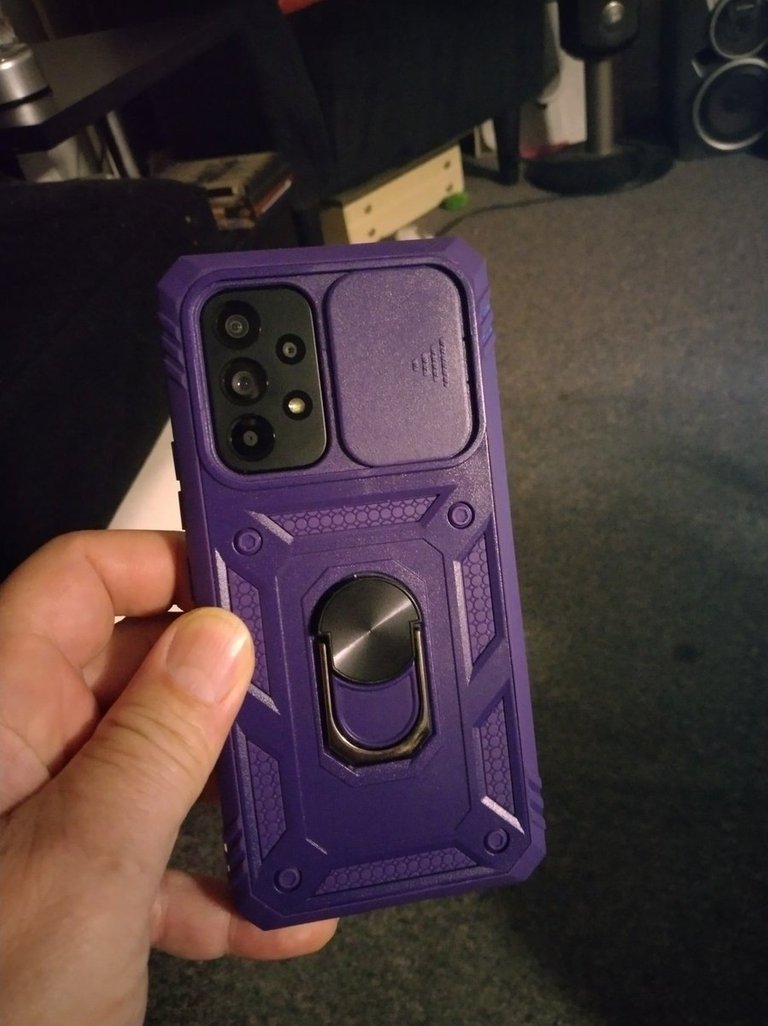 Seriously, I've been going through about a phone a year, and the Nokia only lasted about 4 months. Worst phone ever, more on that in another post. I'm hoping the LeYi case will add a couple years of life to this phone. The Amazon description said it was made out of Military grade plastics 🤣 whatever the hell that is.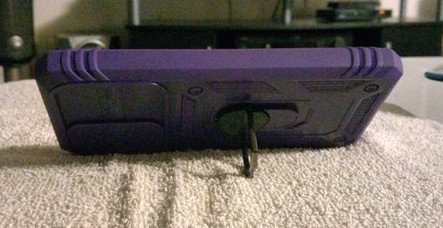 Nobody expects their phone to last forever, however, I'd like to get at least 2 years out of this thing. I don't have to have the newest and fastest model, I just need it to handle GPS, photography, and the occasional video. Another reason, I don't buy expensive phones, it makes me sick watching them fall apart. Money wasted in my humble opinion.
On top of that, by not buying a $1200 phone, I was able to buy a new laptop too. You can read that post here if you're interested.
The screen on this phone is pretty sick. I've watched a little Youtube and 3Speak on it. Nice picture, and the stand is awesome for setting it on the car dashboard or a table top. I had breakfast with my father the other day, and watched the news while we ate. My father is 80 and was just blown away by both the picture quality and the fact we were watching Yahoo Finance news on a phone while eating breakfast.
It's 5G capable. I do have 5G service where I'm at. Honestly, it could be the phone service in my region but I really don't see a huge difference between 5G and 4G. IDK, they made such a big deal about 5G, but I don't see it. Everything does load quick though and I have to admit, I don't do a lot of downloading off my phone. Just streaming and posting, I really don't see a huge difference at all.
Another cool feature is the phone can act as a WiFi hotspot. That feature works great. I'm on it right now as I write this. My other phone service didn't allow WiFi tethering. It's nice being able to use the laptop with the WiFi connection on the phone. I do it all the time when I'm out on the town or traveling.
I'd like to talk a little about phone services, but that's never a good idea for crypto opsec. Not only did I change my phone though, I also went with a new service provider. Between the last two phones, and the terrible service I got from the provider, I decided to move on to greener pastures. So far, I'm really glad I did. The phone service seems better all around, I can do WiFi tethering, and I have 5G access.
So far the only thing I don't like about this phone is powering it down. Instead of just pressing the button. You have to press the on button and the down volume button to turn it off. Really... Really... REALLY super annoying. I have no idea why Samsung did that. It's actually counterintuitive and to this day I still try to shut it off just using the single button.
Bloatware apps weren't too bad. It came with Bixby which is Samsung's version of Siri. I didn't even set it up, I hate all that crap. It also came with Facebook and I'm not able to remove. I don't understand why almost every phone comes with a copy of Facebook that you can't delete. The conspiracy buff in me says there's nefarious activity going on there... Just saying...
Outside of that, I don't know what else to say. So far the Samsung A53 has completely met and or exceeded my expectations. I'll do a follow up review in 6 months or so and let you all know what I really think and how it's holding up. For now, if you're looking for a phone under $400. The Samsung A53 has been pretty decent so far. Seems like money well spent.