Hello friends, today we are going to take a look at this impressive little board which uses the ESP8266 WiFi chip, the Wemos D1 Mini.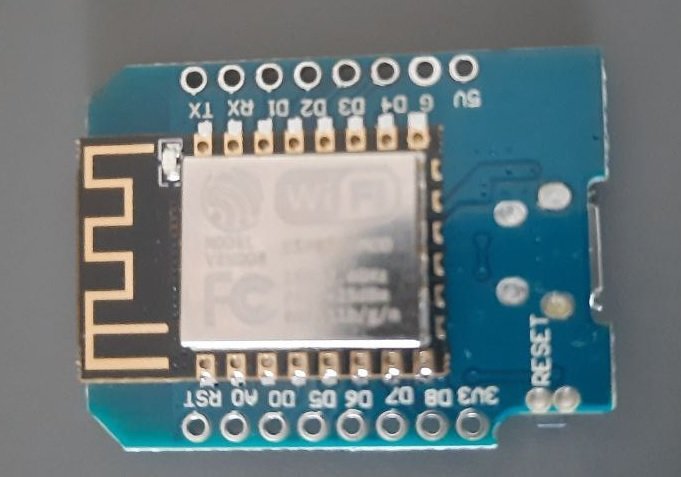 (My apologies for the low quality of the photos but this board is so tiny that my smartphone can't focus)
This board costs around $5 and is very small. It uses the ESP8266 chip which can operate at a frequency up to 160MHz. It has 64Kb RAM, 96Kb data RAM and 4 MB flash memory to store your projects. It also have WiFi connectivity.
The Wemos D1 mini board offers 11 GPIO pins and one analog input. Despite its small size many shields are being developed for this board which i think is great, since this way we can easily build great IoT (Internet of Things) projects!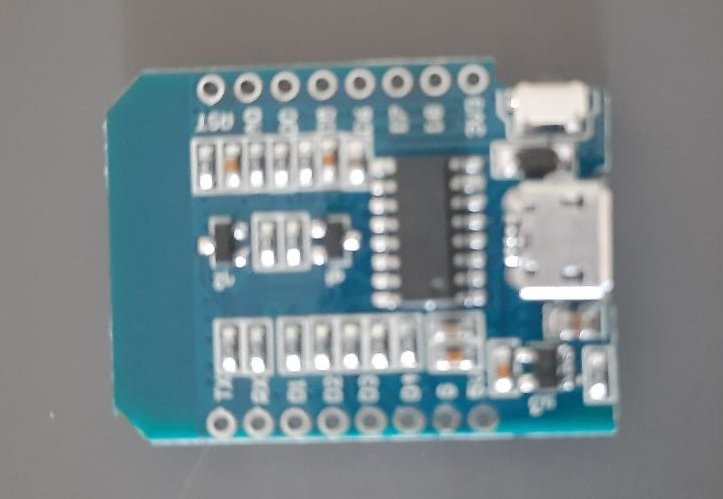 The board outperforms all Arduino boards in performance. This board is seventeen times faster than an ordinary Arduino Uno! It also outperforms the Arduino Due. All that for a small a cost!
I want to show how easy it is to program these ESP8266 boards and this one have a Micro-USB port and a reset button on the side already included.
We can program this board using the Arduino IDE and in order to use the board, you have to download it. After that, open Arduino IDE and follow the following steps:
Go to File -> Preferences and enter this link:
http://arduino.esp8266.com/stable/package_esp8266com_index.json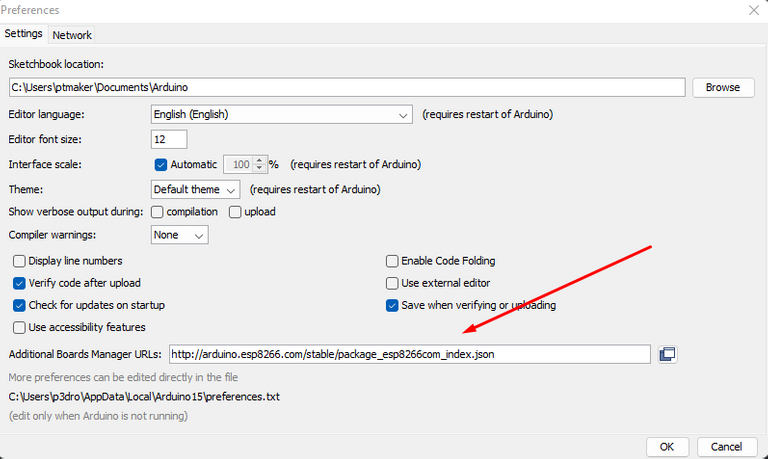 I copied this link from the WeMos Github https://github.com/esp8266/Arduino. You can also check the documentation on https://www.wemos.cc/en/latest/d1/d1_mini.html
Now go to Tools -> Boards and click on Boards Manager.
Then all you have to do is to download the library for the ESP8266 boards.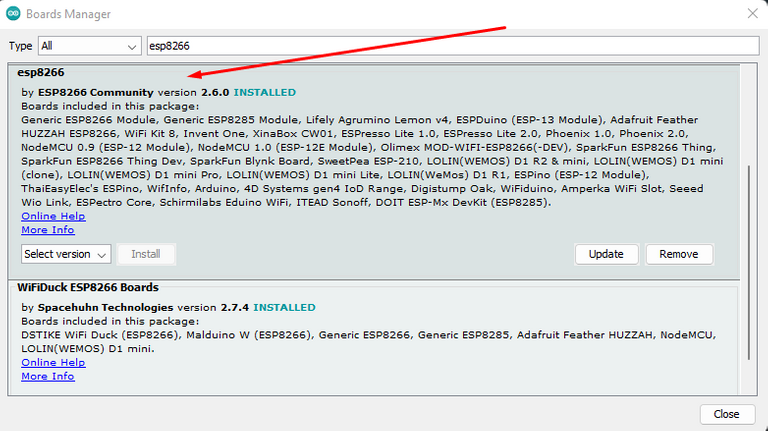 After that you can select the WeMos D1 Mini board in Tools - Boards - ESP8266 - Wemos D1 R3 & Mini, and you are ready to use it.
Let's try the board and upload the standard blink program.
We have to go to File -> Examples -> Basics -> Blink
We have to make some modifications. The LED on the Wemos D1 mini is connected to digital Pin4 and not in the Pin13 like standard Arduino boards. So, in this lines of code, if your code as Pin 13 instead of 4 we have to enter D4.
In this case in my code you can see that the Pin D4 is referred as LED_BUILTIN, so i don't need to change anything.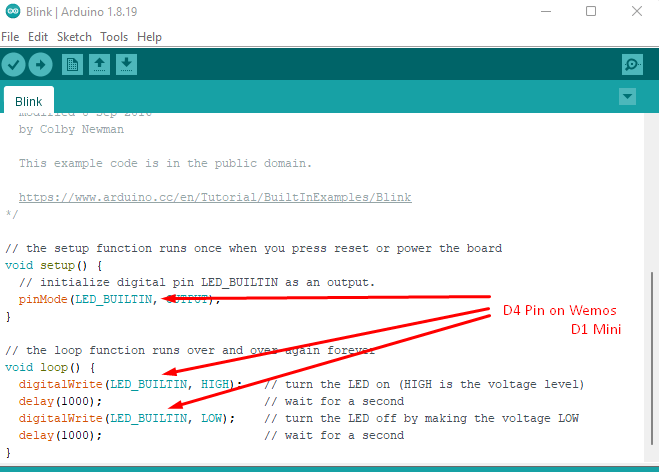 That's it, if we have to upload the program to the board. Click on Compile and Upload and wait to finish. Now we can see that it is working fine. The LED is blinking!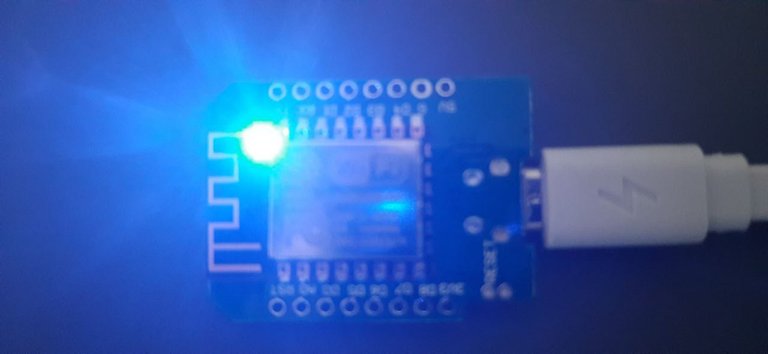 From that example you can see, that most programs already developed for Arduino can work with the Wemos D1 mini board with minor changes in pin numbers. That means the libraries for Arduino will not work with this board without modifications.
You must update the libraries in order to work with this chip. Luckily since the ESP8266 chip is very popular, the most popular libraries for Arduino will work with ESP8266 chip.
And that's it! I hope you guys like it and if you have any questions please let me know in the comments!
Thank you for your time!