I like contests as a tool for creating engagement and so I thought I'd try one here. The winner will be the first person who gives me a correct answer AND an explanation and will take away 25 STEM.
I do find a lot of interesting stuff to read here on @stemgeeks but I find that very few people answer comments or want to get into discussion which is a little sad as STEM topics are perfect for involved engagement. It is possible that some who post here are simply rewriting subject matter from various sources to create posts of which they have no real knowledge, but I also know for sure, that's not always the case.
Anyway, let's give this a try and I think this will be quite difficult but just have a guess and ask questions. As a clue, notice I have used #retrocomputing as my first tag but the fact it has the company name 'Suncom' on it is a bit of a red-herring!
What is the 'thing' in the picture?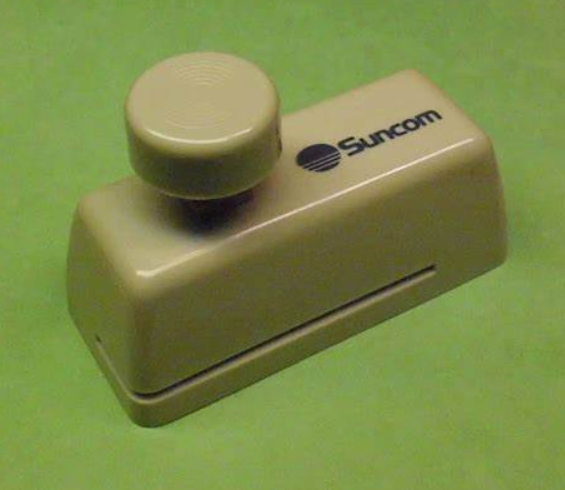 Good luck and I look forward to some interesting suggestions! I will give you 3 or 4 days before I choose a winner and write a more in-depth follow up post.
Posted with STEMGeeks