So to start the new year I am following along with a series of posts by my irl brother about Node-Red programming. Last night I followed the first post Install Node-Red and got Node-Red installed on one of my Raspberry Pi computers. Today I followed the second post First Node-Red flow and setup my first Node-Red flow (program). The following screenshot is the Node-Red flow diagram: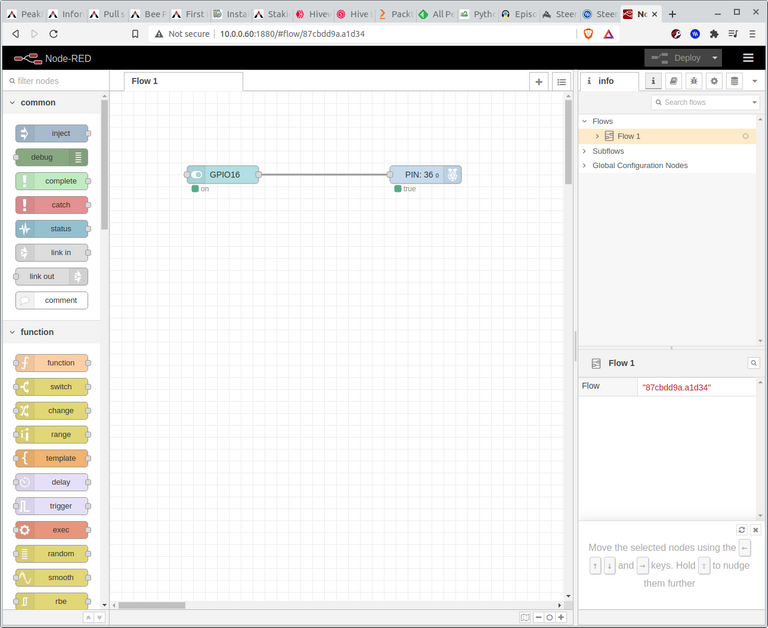 This next screenshot is the Node-Red UI (control webpage):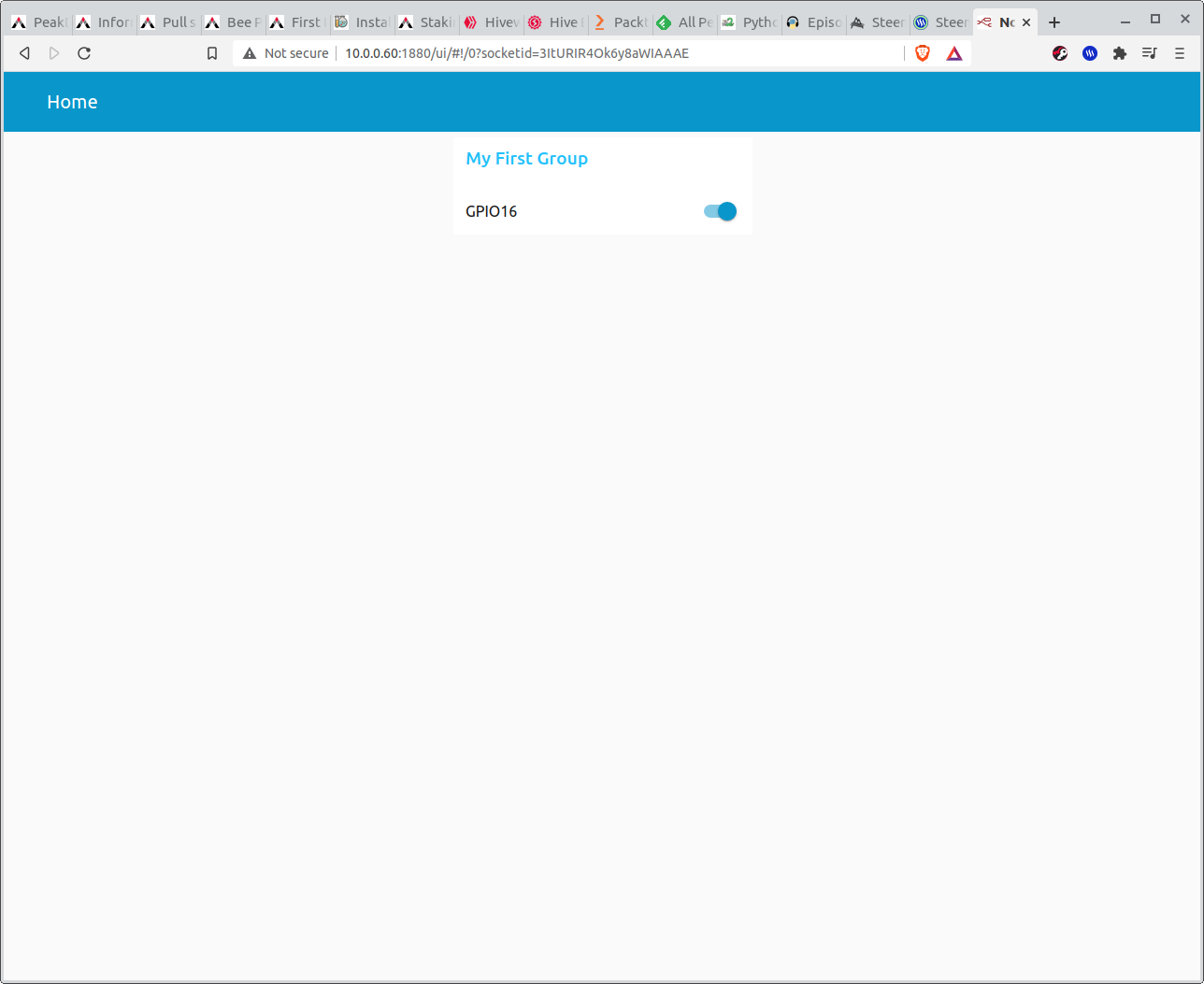 And to finish up this post here is a picture of the Raspberry Pi alongside the LED that is being controlled by the Node-Red flow.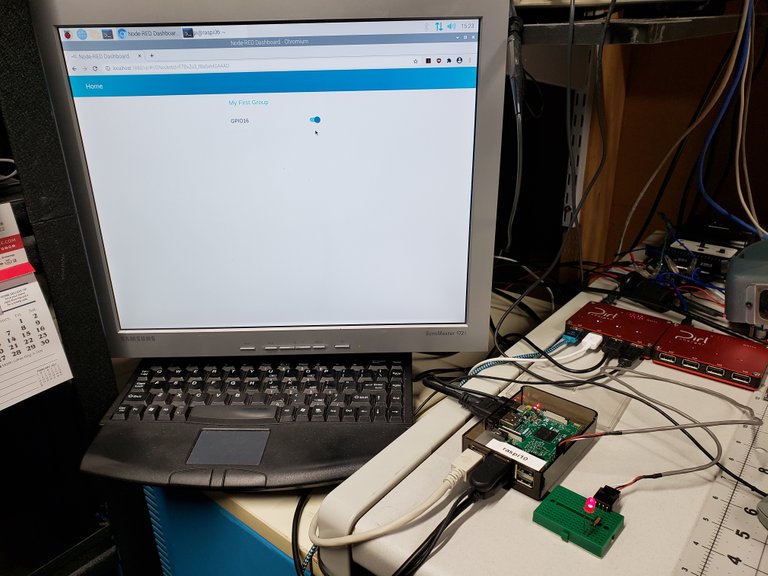 Looking forward to what magical things @robingreig teaches us next.
Posted with STEMGeeks