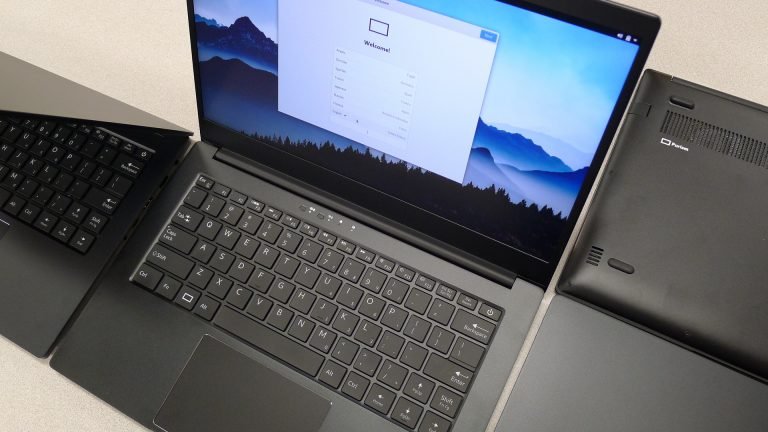 Image Source: https://puri.sm/
Purism, the company behind the privacy-focused "Librem" laptops has announced that the first "Librem 14" devices started shipping now! Find the official announcement here:
https://puri.sm/posts/librem-14-begins-shipping/
The Librem 14 machines come with a recent i7 CPU and up to 64 GB of RAM. A full description of the features and configuration options can be found here:
https://puri.sm/products/librem-14/
A huge selling point is that its firmware is, in contrast to most other laptop vendors, open source. The devices are built upon coreboot, a "Fast, secure and flexible OpenSource firmware", have the Intel Management Engine (ME) fully disabled and provide physical kill switches for camera, mic or wifi/BT.
Intel Management Engine is a stand-alone, proprietary system inside Intel CPUs, which is running even if the main system is turned off. It runs at higher privilege levels than any operating system and thus has seen attention from both hackers and security researches. Several security issues have been found already, partly turning ME into a proprietary backdoor. No surprise, Intel is not very eager to open the code or support users to disable it. A lot of reverse engineering was done by researchers and engineers that now enables advanced users to (at least partly) disable ME on their systems as well.
The hardware specs of the Librem 14 are at least for my needs comparable to other recent laptops and the price isn't too much higher. I'm looking very much forward to reviews from actual users. If I needed a new device now, I'd definitely take this thing into close consideration!
Anyone here who ordered one of the Librems or has other Purism devices already? I'm very interested in your feedback!
Yours
-π
Posted with STEMGeeks