Over here in California, we're getting ready for our second "PSPS" (Public Safety Power Shutoff), which is likely to happen every year for the next ten years or so.
At the time, I started building my solar kit with the goal of being able to power my workstation. But by the time my initial equipment arrived, the PSPS was wrapping up.
Thus, the only thing I had in my kit was a 200W external battery (Suaoki S200 Power Station). This was sufficient at the time, but it wasn't really solar powered. I charged it from the wall, which was limited.
Now, I also have my solar panel: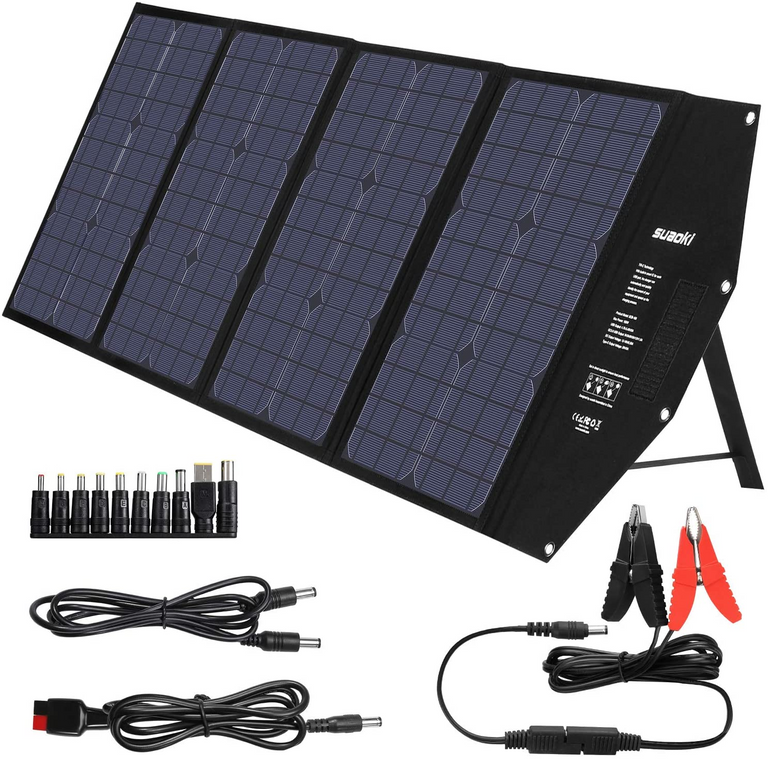 SUAOKI 100W Foldable Solar Panel
I ended up doing a dry-run, to see how well it works. There's a patch of roof next to a window, which is an ideal location to do this setup.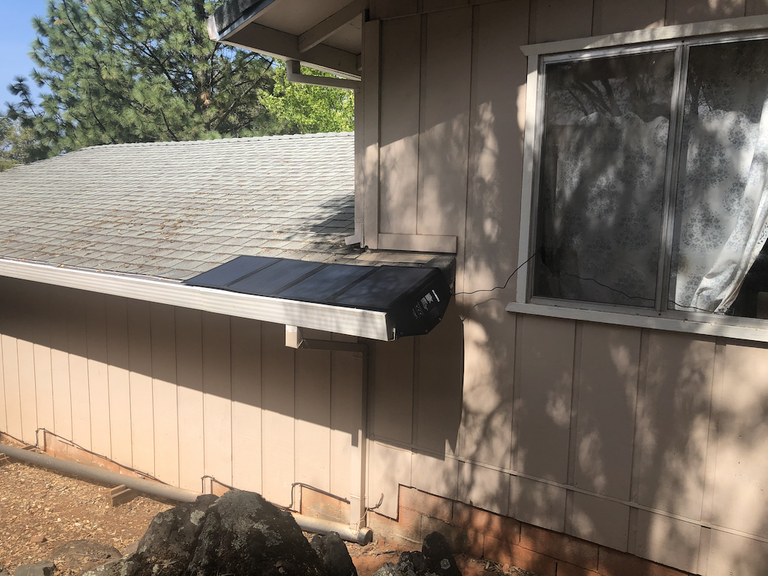 Looks like I need to get a longer DC cable, because with this particular setup, the panel is partially blocked by the nearby tree. But even with this configuration, I can almost gather enough wattage to power my macbook.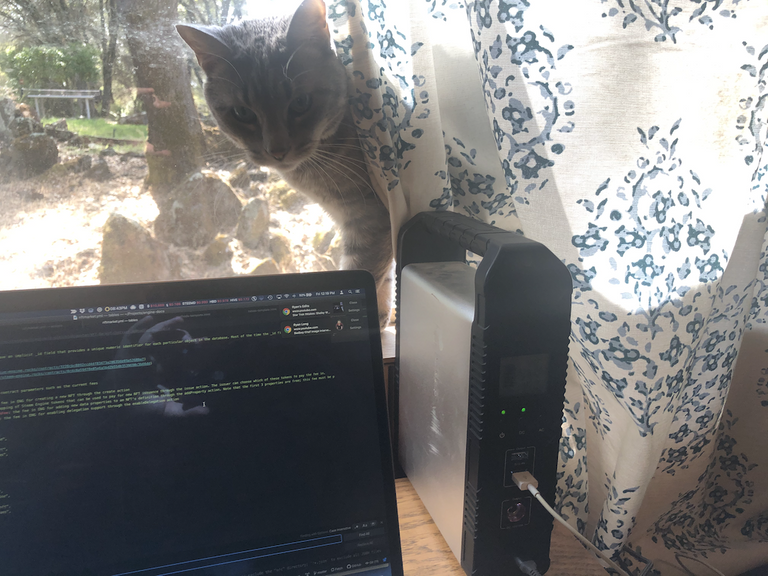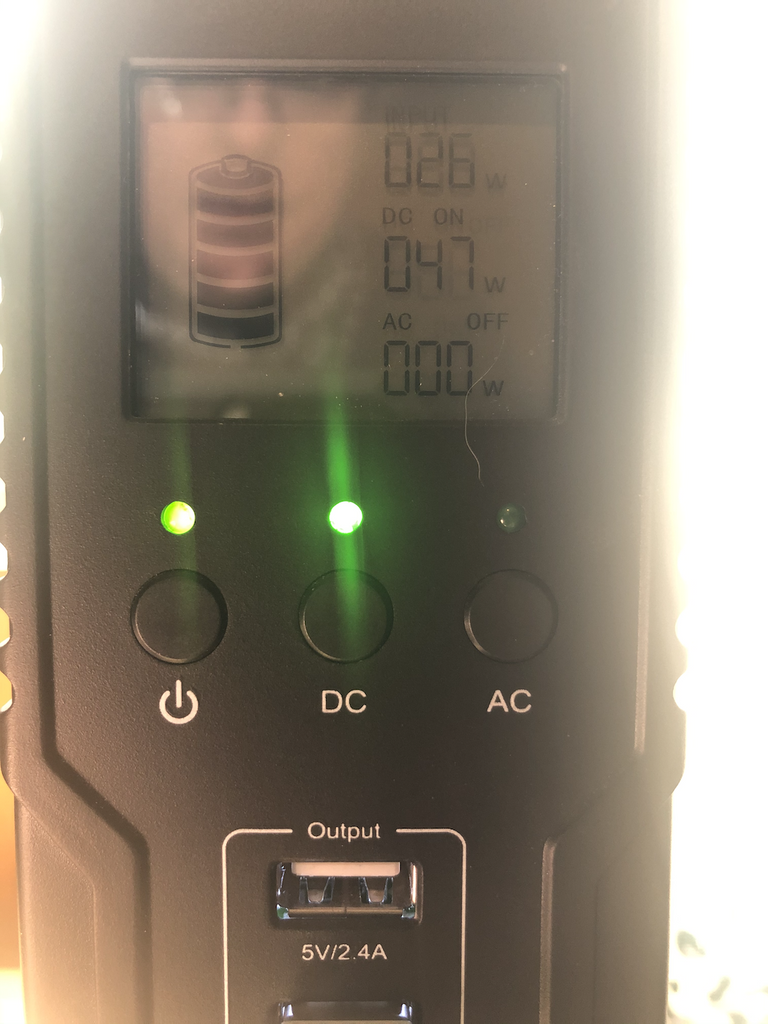 Even with the shadow, I can produce 26 watts. But in order to keep from depleting my external battery, I'll need to get above 45 watts. Just moving the panel out of the shadow a little, like this ...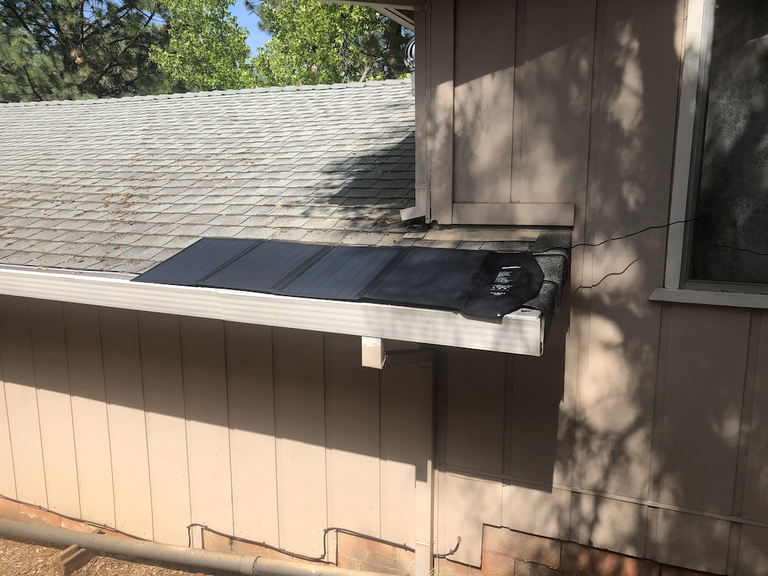 ... brings the input power up to this ...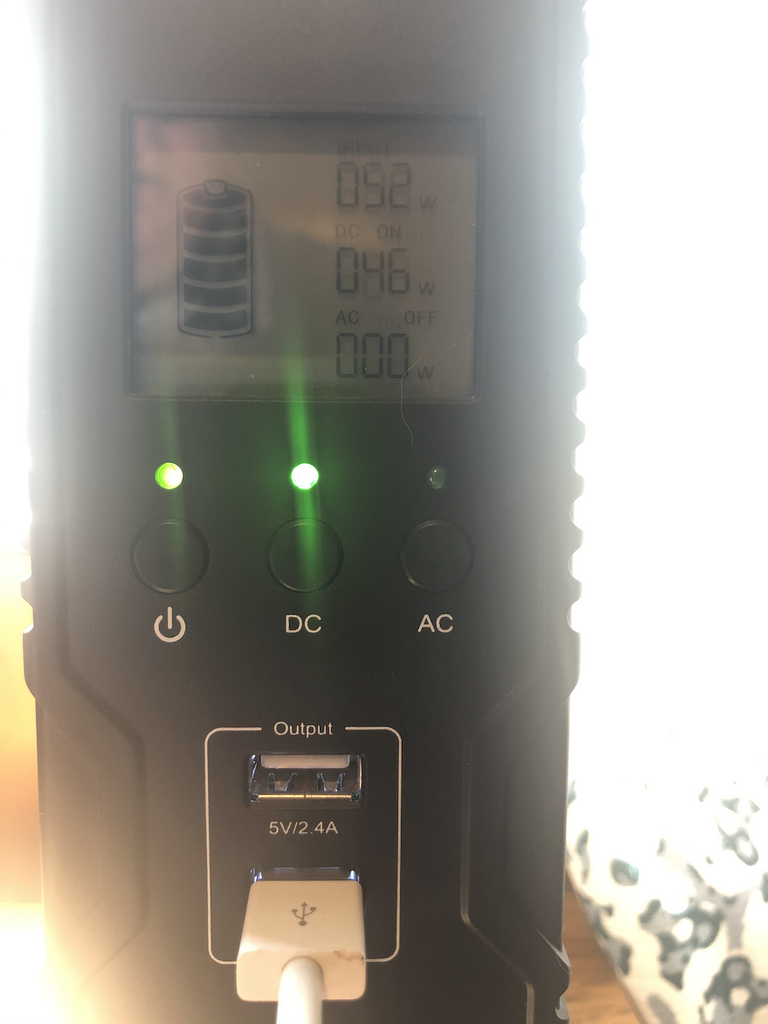 So that's just enough to avoid depleting the battery. In full sunlight, I should be able to get about 80 watts. And this configuration isn't ideal. There are much better places to set up the panel. But with this configuration, I can actually use the panel while in-doors, so it's a good compromise.
---
Also See: Building My Solar Kit