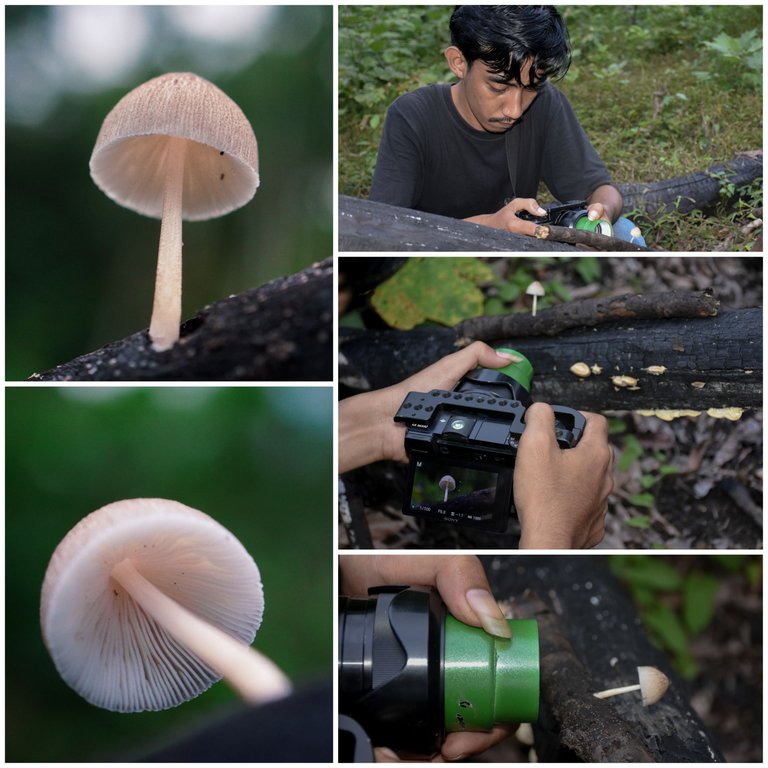 Hi Hive Blog friends, I'm very happy to be able to greet you again, I hope you are always in good health and everything goes smoothly. Alright friends, this time I want to share a story and some photos that I got yesterday while hunting mushrooms in the forest with my other friends.
I want to share a little story and some photos that I got a few days ago with my friend while hunting mushrooms in the forest. At that time my friend and I with drizzling conditions we entered the forest, we all really hoped the rain would stop, when we arrived at the location the rain started to subside and I started to take out my favorite camera.
While setting up the camera, I slowly started tracing the mushrooms while looking at the damp area, not long after that I found a white fungus on a wooden branch which was very interesting for me to photograph.
But I had a little problem with the camera and the limited lens at that time I couldn't take it right away, I had to wait for my friend @mirz 's lens to take macro photos.
The day is getting late so as not to waste time in vain I am there while waiting for my friend's lens after being used by him I look for other mushrooms sometimes there are different types of mushrooms from the mushrooms I met.
Moments later @mirz approached me and lent me his smartphone macro lens. I don't want to linger. It was getting dark. I immediately took a macro lens so I could photograph this mushroom.
With a lack of knowledge about the name of this mushroom, I looked it up through on the Wikipedia and below is a portrait of me hunting mushrooms a few days ago.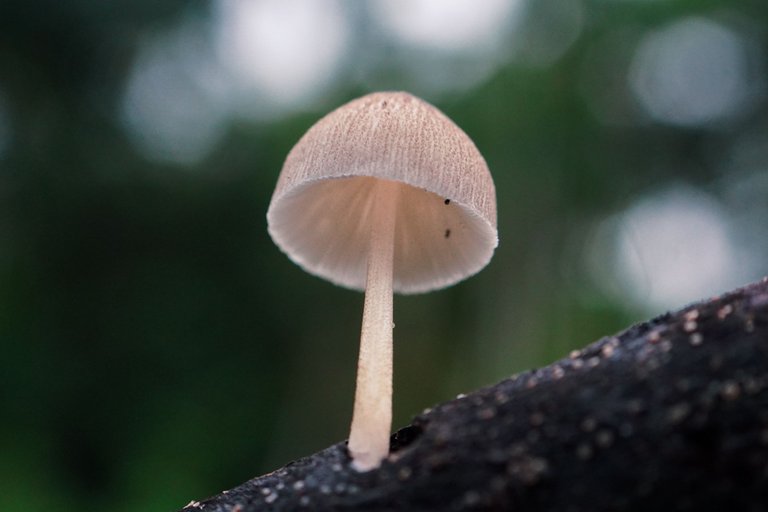 This mushroom has an upright character and a very beautiful hat like an umbrella, I think this mushroom is still young and will grow for the next two to several days, this mushroom looks fresh with white color and slightly brownish spots that spoil the eye. I'm not sure every mushroom has longevity but I think every mushroom really needs moisture to grow well.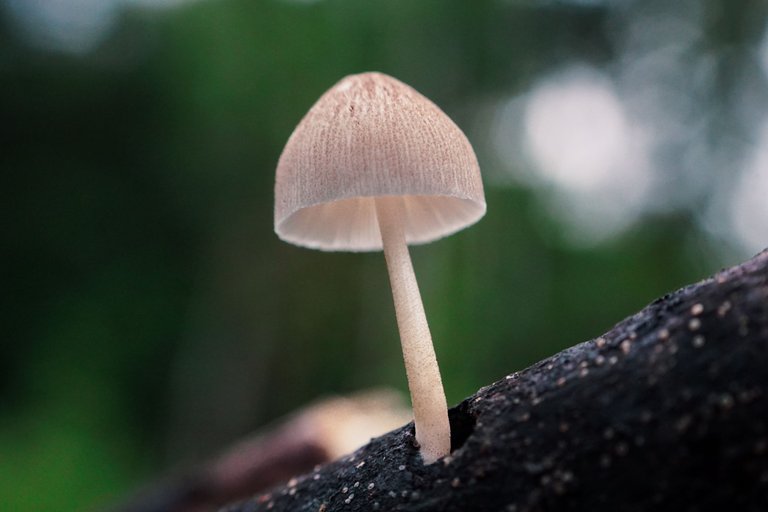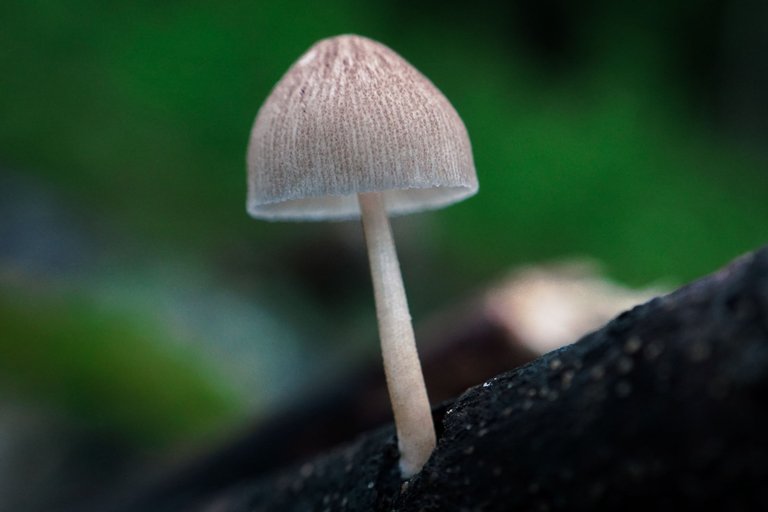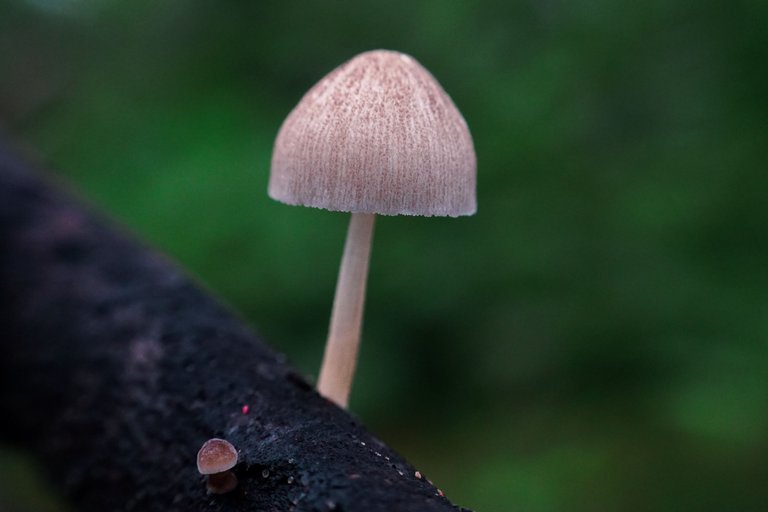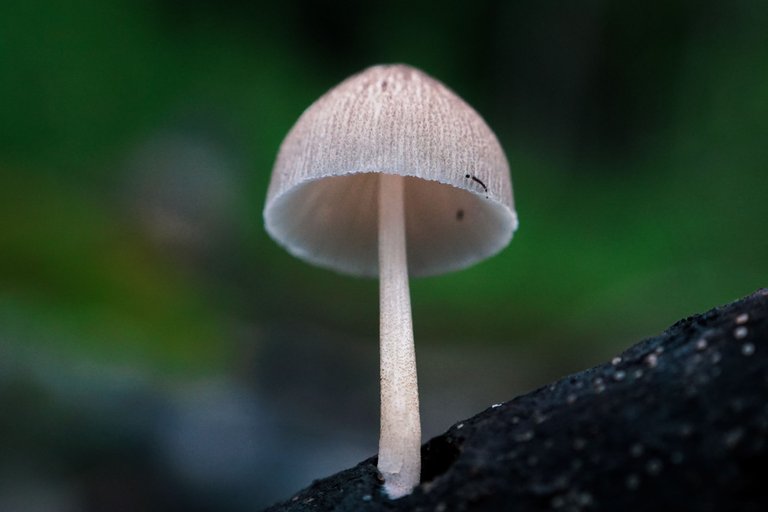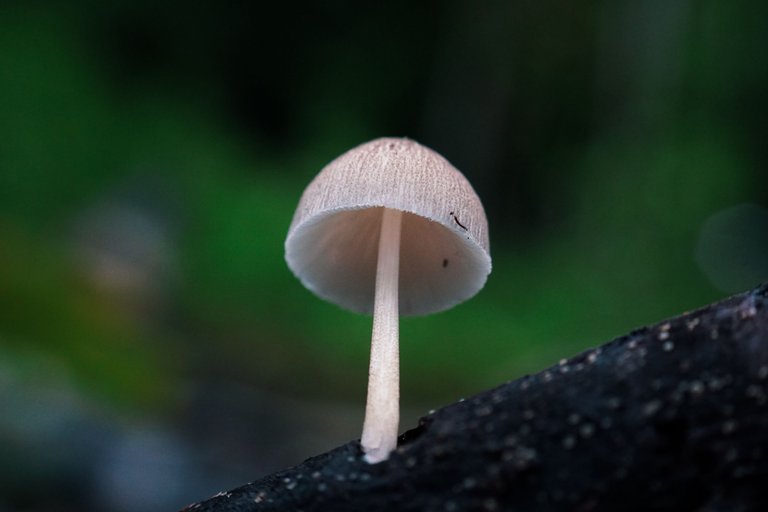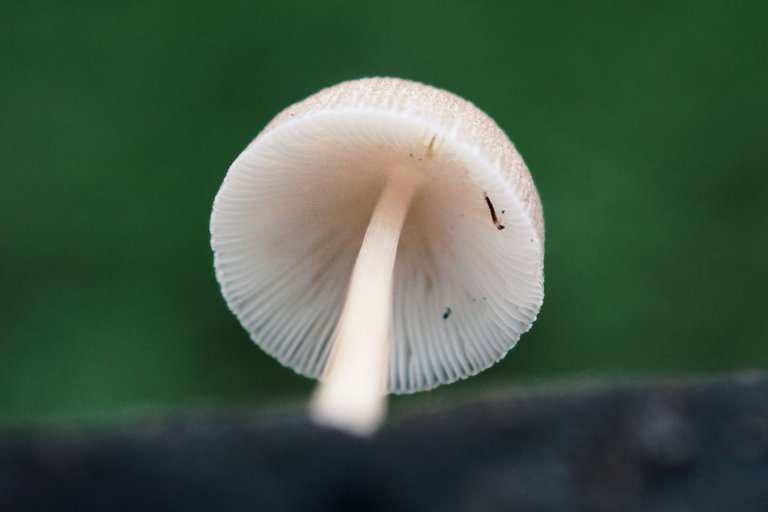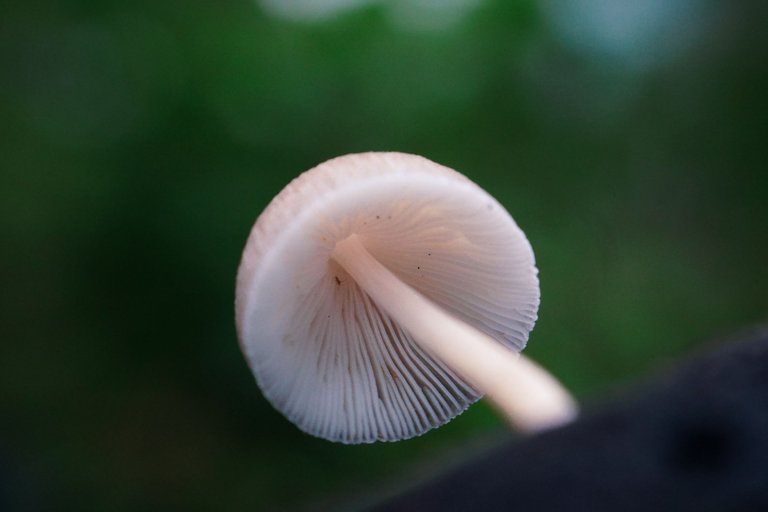 Maybe my friend is wondering how to shoot this mushroom with a Sony a6000 camera and a Fix35mm F1.8 lens. according to my promise in the previous mushroom post, this time I will share the trick, actually I added a smartphone macro lens (Q-Lens 35mm) in front of my camera lens to make it easier to shoot macro.
Below, when I was focusing on photographing mushrooms, @mirz took a picture of me with his camera and this is proof of how I photographed this mushroom, here I just share a few tricks for friends, I hope it's useful.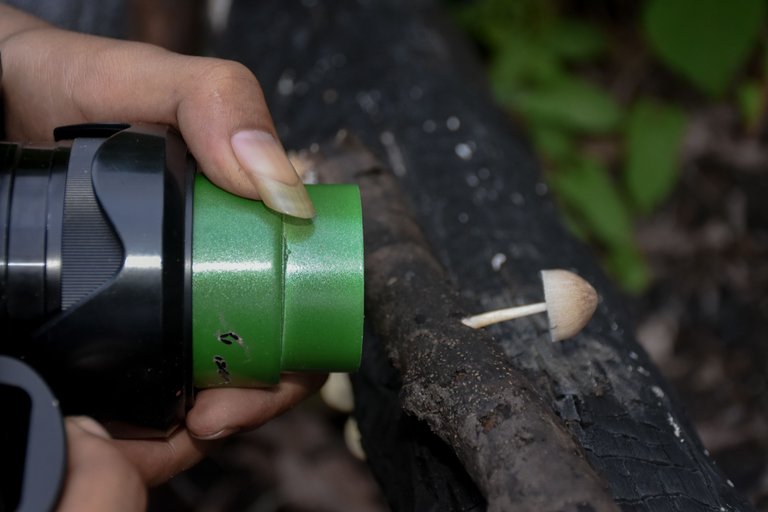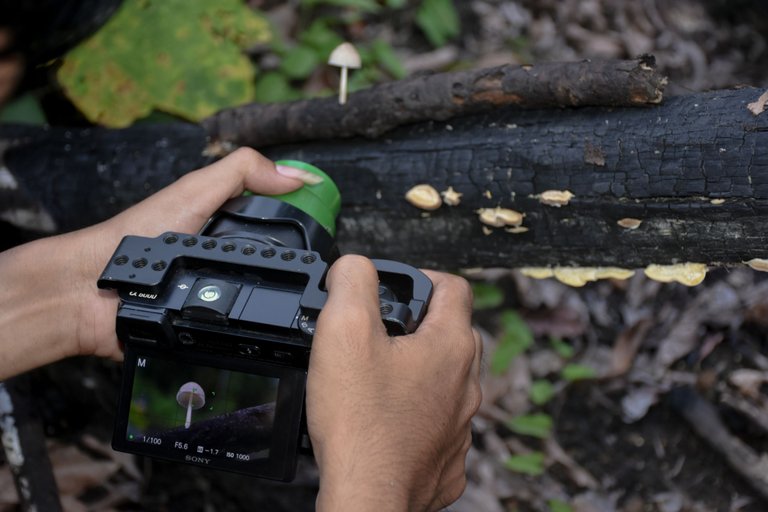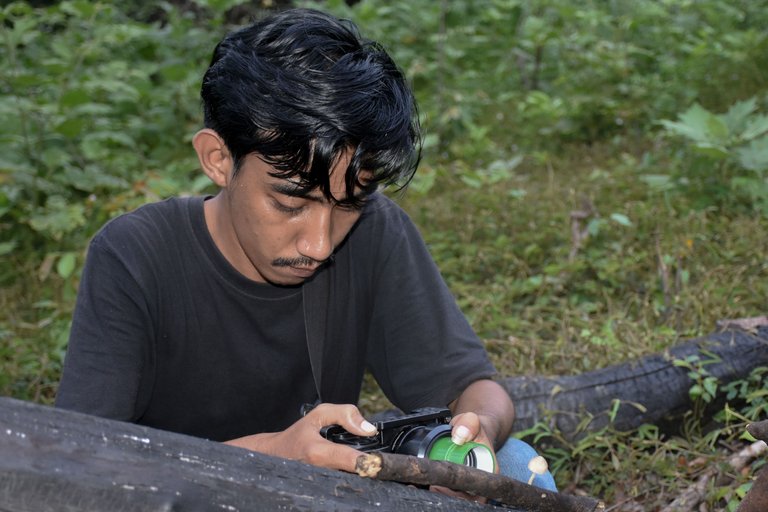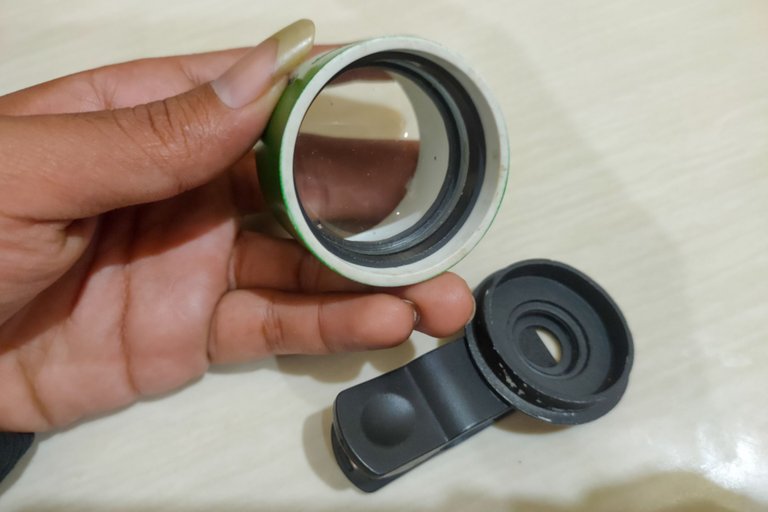 So Hive Blog friends wherever you are, I think my post ends here. Hopefully we are always healthy and meet again next time with my next post. If you like my post, don't forget to support me and comment below if you have input from friends, thank you again for friends who have read to the end of this point.
INFORMATION
| Camera | Sony A6000 |
| --- | --- |
| Lens | Fix35mm F1,8 + Q-lens 35mm |
| Processed | Mobile Lightroom |
| Location | North Aceh-Lhokseumawe |
My contribution to #FungiFriday by @ewkaw
"THANK YOU"