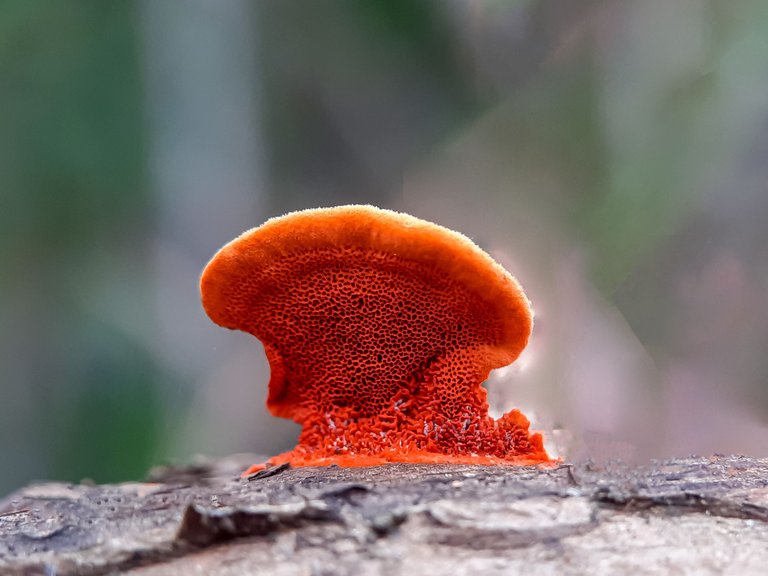 Hello everyone, on this occasion I will share a photo of an orange mushroom with the name Pycnoporus sanguineus, I shot this mushroom with a smartphone camera and I also added a macro lens on my smartphone because the Pycnoporus sanguineus mushroom that I got was small so I had to use a macro lens to detail the picture.
When I was in the forest looking for some interesting photos, I came across a mushroom with a very contrasting color even from afar I could see it, of course I immediately put this opportunity to good use. Immediately I aimed my macro lens to aim at this beautiful Pycnoporus sanguineus mushroom.
According to sources I read, the fungus Pycnoporus sanguineus is widely circulated in the tropics, it is found on the island of Guana, but in my place of Aceh, Pycnoporus sanguineus is easy to find. The bright orange color is his trademark and usually he grows on dead hardwood.
Pycnoporus sanguineus is a white rot saprobic fungus. It was discovered on Guana Island (part of the Virgin Islands) but occurs throughout the tropics, usually growing on dead hardwoods. Wikipedia
It turns out that the Pycnoporus sanguineus mushroom has various benefits, although it cannot be consumed as a vegetable, it has other benefits in industry and medicine.
Pycnoporus sanguineus is used for both industrial and medicinal purposes throughout the world. A pigment extracted from the caps called cinnabarin is used in textile industries for the partial and complete de-colorization of certain dyes. Wikipedia
Enjoy some photos of the mushroom Pycnoporus sanguineus as my contribution to #FungiFriday by @ewkaw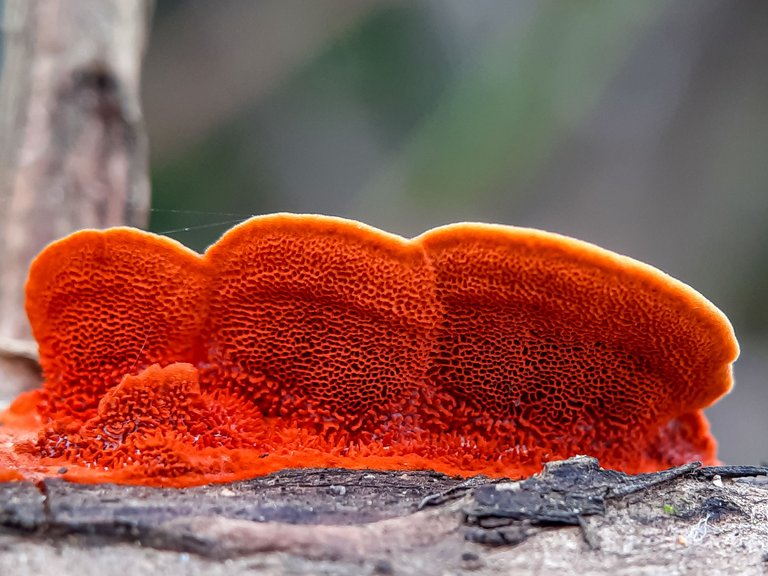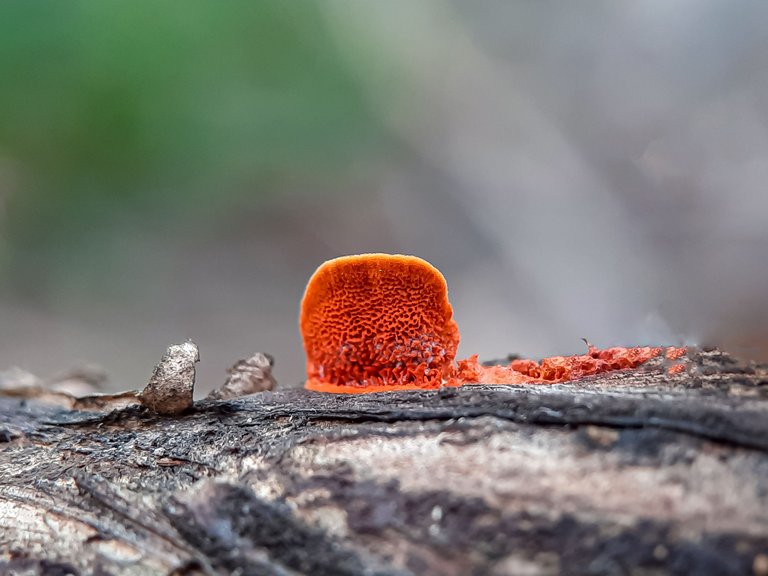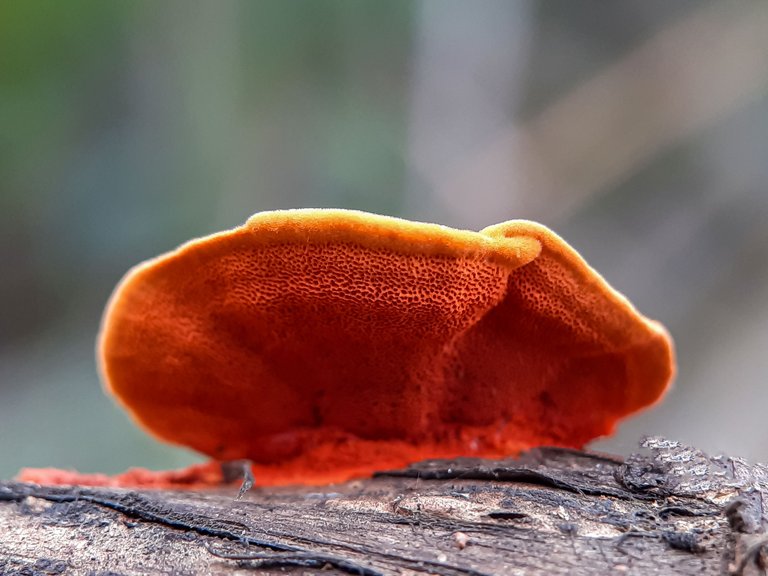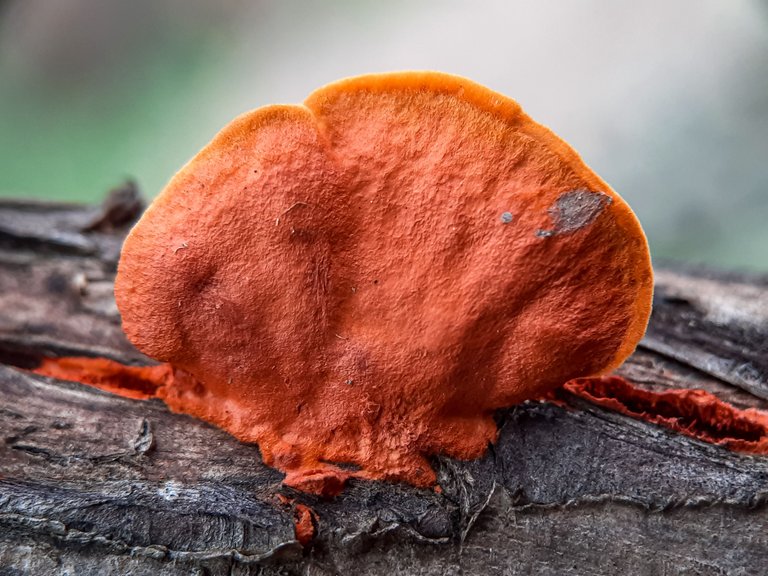 | Camera | SM-A515F |
| --- | --- |
| Flash used | No |
| Focal length | 5 mm |
| Exposure time | 1/50 s |
| Aperture | f/2 |
| ISO | 100 |
| Location | Lhokseumawe, Aceh |
| Taken by | Nailul Munar (@bantamuda) |
| - | - |
Thanks for visiting my blog