Hello friends of the #FungiFriday community, I pray that today is a happy day for all of us. I can't believe it, today we have arrived again on Friday, the day where this community rejoices with the inclusion of "mushroom" themed posts, which of course are of very high quality from all of #FungiFriday's friends.
This post is my contribution to the #FungiFriday community hosted by admin @ewkaw.
Traditional Fan Mushroom
The term traditional fan mushroom is the name for this mushroom from myself because the shape of this mushroom is indeed very similar to "fan". Personally, I don't really know anything about the names or types of mushrooms, so through this #hive I'm also grateful because I have indirectly gained a lot of knowledge. Of course, from all the very high quality posts from #hive friends all here.
The scientific name of this fungus is Commune Schizophyllum, which is a species of fungus in the genus Schizophyllum. This mushroom resembles a solid coral wave or is exactly a loose "Chinese Fan". This type of mushroom has not been widely cultivated and still grows naturally. This fungus is commonly found in the wild on rotting trees, usually after the rainy season followed by the dry season.
As far as I know, especially in our area of ​​Lhokseumawe, and Aceh in general, very few people consume this type of mushroom. In fact, when I found out by searching on "google", this mushroom is very rich in benefits and even has a very high medicinal value. Hopefully government officials in Aceh and also the City of Lhokseumawe will soon find out the magnitude of the benefits of these mushrooms and finally move to cultivate them.
Here are some photos of mushrooms that I can share with all of my friends: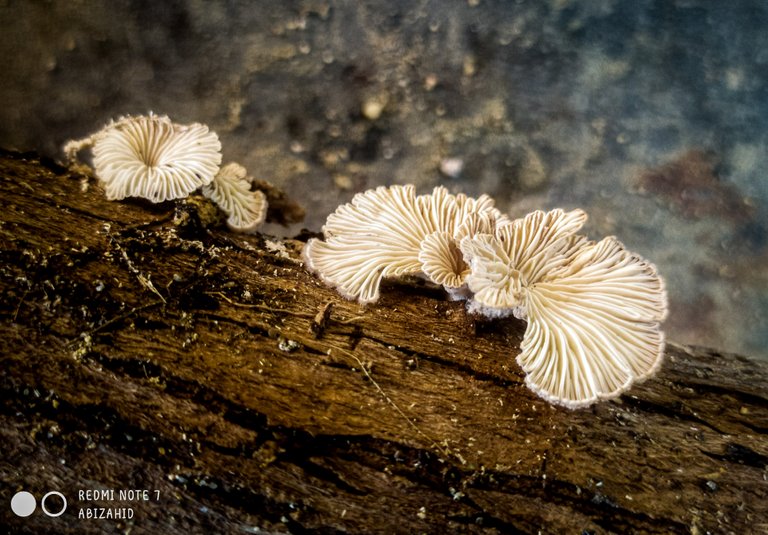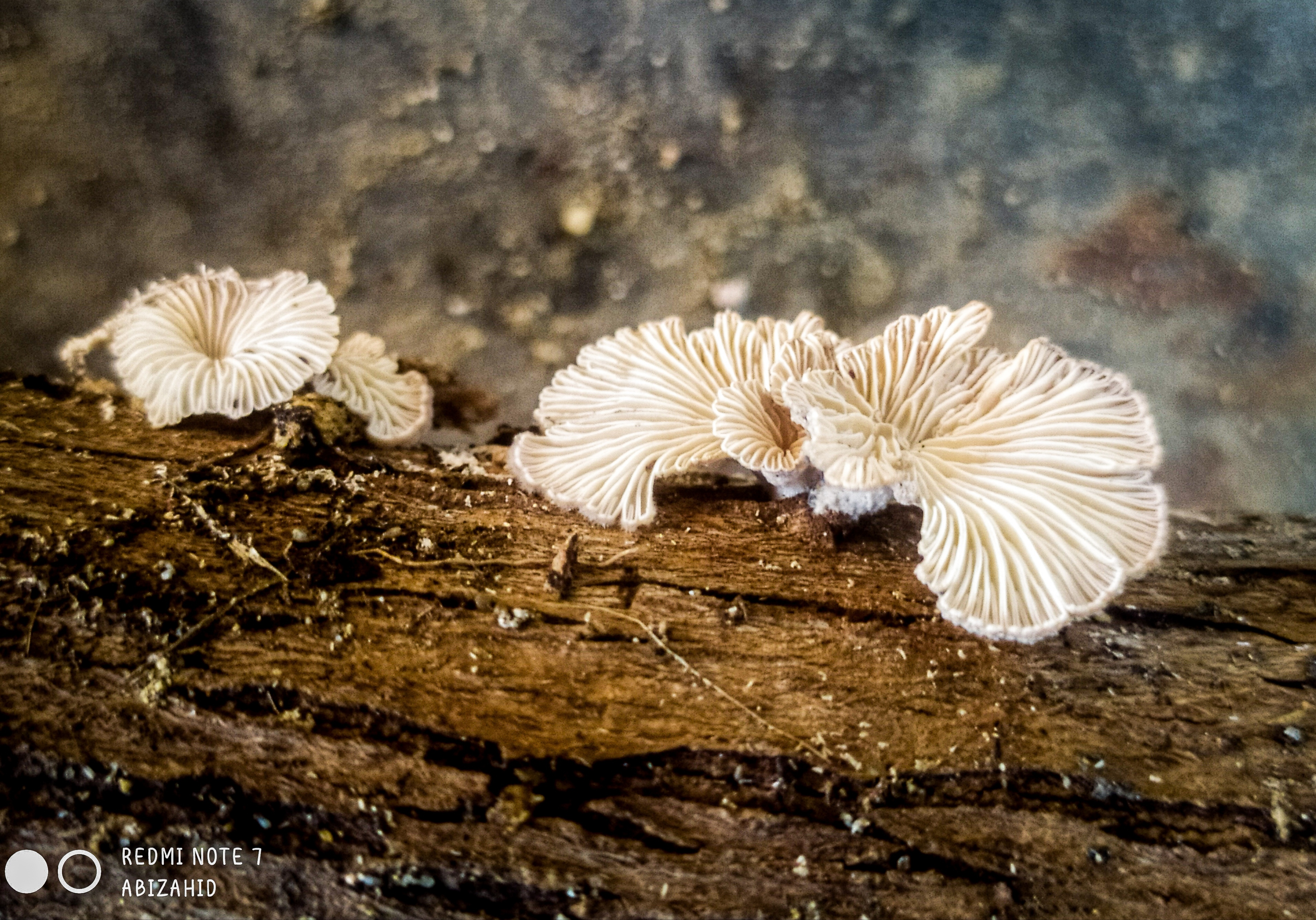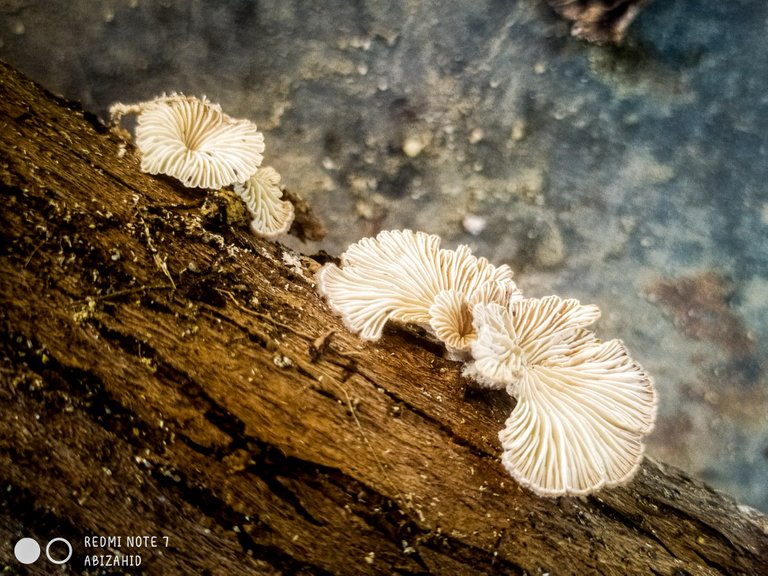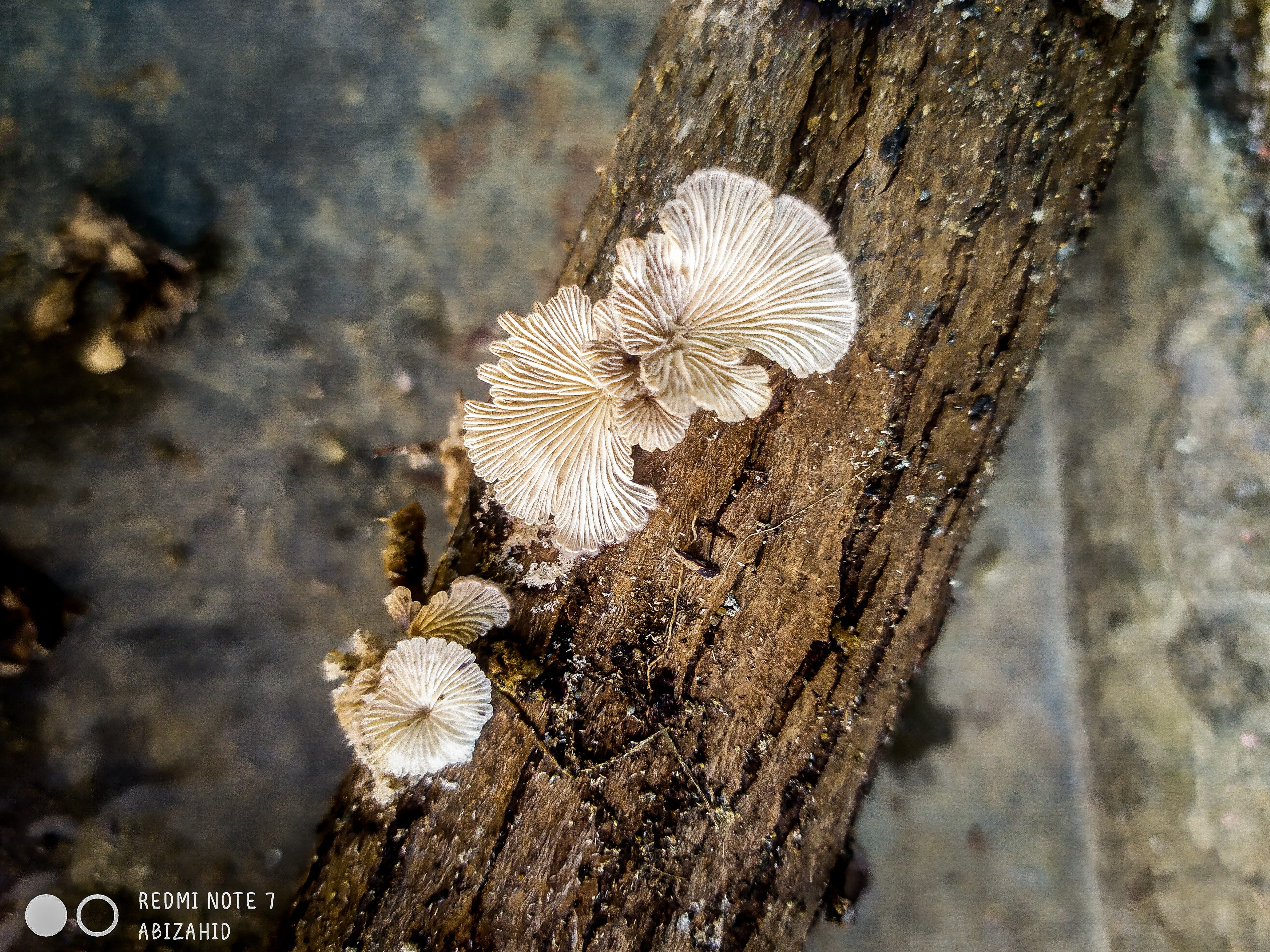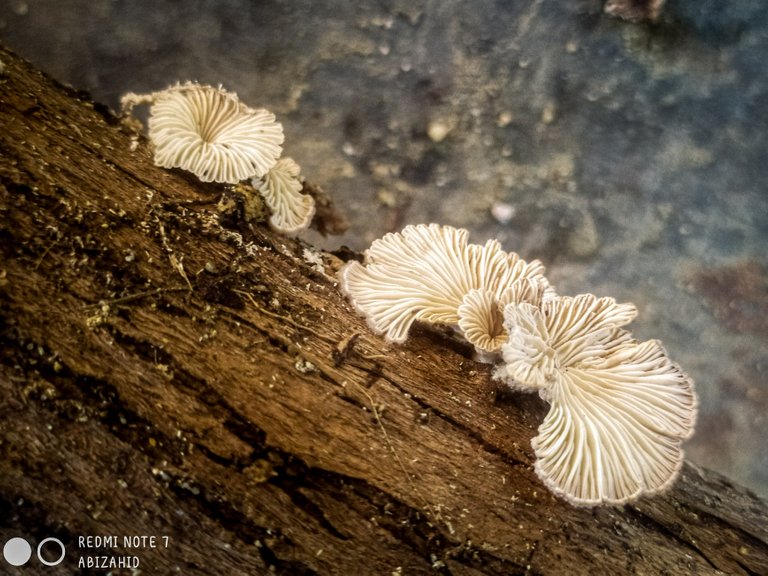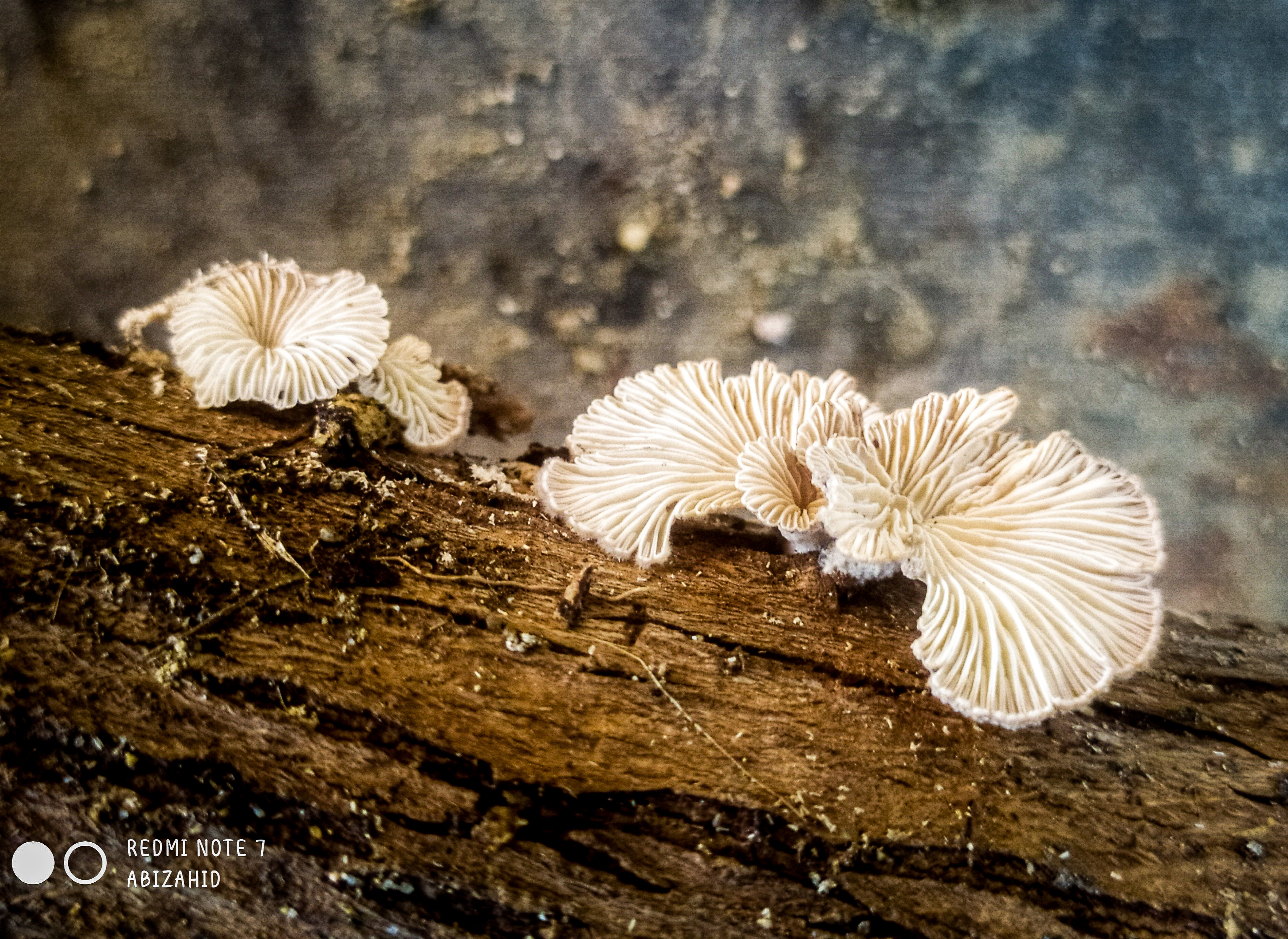 Well, that's all for my post tonight. Thank you #Hive friends for being willing to read, comment, and upvote my post. Don't forget to reblog my post if you like it and want others to see and read it too. And don't forget to also read my previous post. Warm greetings from me @abizahid...
| Location | Lhokseumawe - Indonesia |
| --- | --- |
| Object Photos | Mushroom |
| Camera Maker | Xiaomi |
| Camera Model | Redmi Note 7 |
| Take time | 14:20pm |
| ISO Speed | 160 |
| Flash Mode | No Flash |