Hi everyone,
I'm sure you all heard of Facebook, Whatsapp, Instagram and any application related with the giant social media company went horrible last night as all users are affected with no service from Facebook right?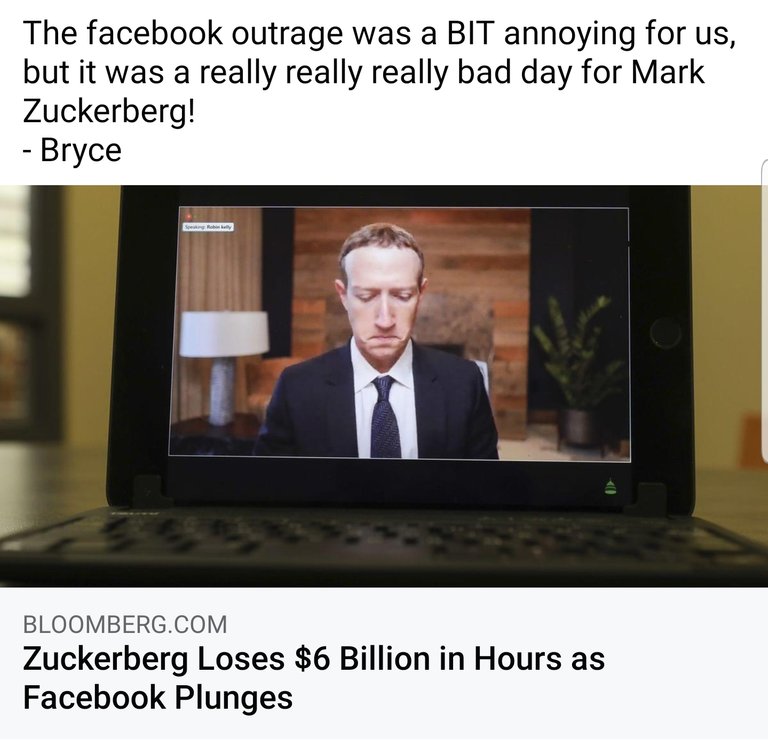 I was affected just a tiny bit since I was almost asleep and it didn't bothered me that much, except for my other half whom asked me of our internet line has got problem.
Now, not that I didn't bother that much as I don't really make regular posts on Facebook and Instagram. That's because my main usage for this two platforms are just to keep me updated om my friends and families on their whereabouts. Whatsapp I usually use since most of my friends are using and I don't have much choice but to use them.
Besides that, I also use Facebook and all that application related for advertising purposes for my work and my business.
Other than that, I don't make regular post.
My choice to update my blogs is of couse Hive
Yes! Like you my main social media stream is of couse Hive.
You already know what Hive can offer. I'm just glad that I'm part of it.
Hive to the moon!