This publication was also written in SPANISH and PORTUGUESE.
The worldwide pandemic due to the Coronavirus has really caused constant changes in the most diverse sectors. Many companies have found new ways to adapt and remain relevant within the market and generating some type of profitable revenue to continue to function without suffering serious consequences (financially speaking). However... How far is it worth to change the focus in an attempt to continue making a real difference within the market? Some companies can bet big and this seems to be a trend.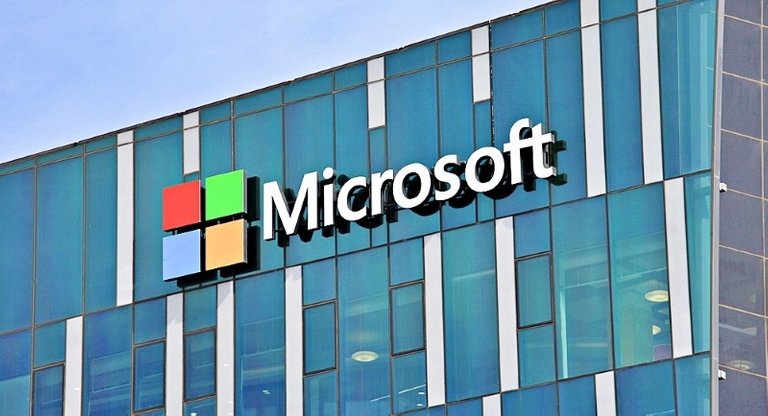 Rádio Regional
One of the most explored paths has been the virtual environment, through online sales. This prompted - directly - one of the largest and most established technology companies in the world (Microsoft) to announce the complete closure of all (yes, you did not read wrong!) To their physical stores. However, the dates for this have not yet been announced (which should happen very soon... considering that the company seems to be in a hurry to make this change).
The decision was made because of a basic (and relatively predictable) aspect: the sales power of the brand's products had a much greater margin within the network (online) than outside it (offline) and since the pandemic forced stores to closing their doors, the difference between profit margins was highly considerable (reinforcing the idea that closing physical stores was the best and smartest decision). A new era is coming for Microsoft and the path is very promising.
The more robust size that online shopping offered the company encouraged the bosses to take this new - and ambitious - step and invest 100% in the virutal market, which promises to remain an even more promising field when the pandemic finally goes away. In relation to employees, the company ensured that employees who already worked in this area will all be trained and relocated to some functions such as: "online sales", "offering support" and "publicizing offers" and "video tutorials".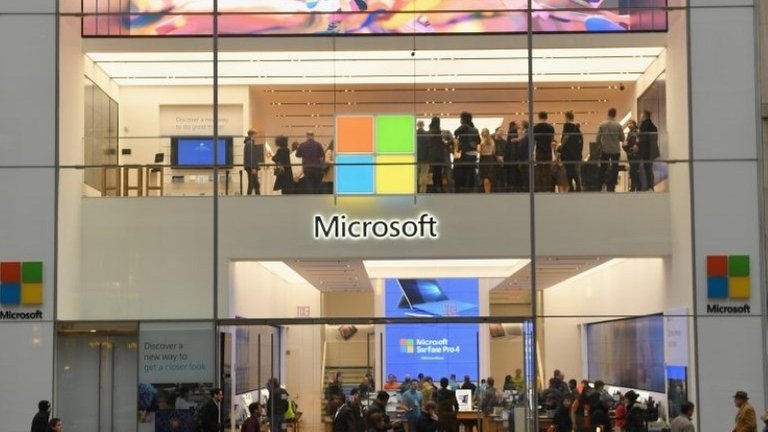 SempreUpdate
Another factor that helped the company to make this decision was the fact that the majority of shopping experiences by users in the online environment was much better and better evaluated than the experiences in the offline environment. So, it is no longer feasible to have a physical space for these functions and now, the bet will be totally virtual. This offers the company to reach a much larger, more diverse audience that certainly demands a need for differentiated products (according to its own needs).
---
El futuro de Microsoft estará en línea.
La pandemia mundial debido al Coronavirus realmente ha causado cambios constantes en los sectores más diversos. Muchas compañías han encontrado nuevas formas de adaptarse y seguir siendo relevantes dentro del mercado y generar algún tipo de ingresos rentables para continuar funcionando sin sufrir graves consecuencias (desde el punto de vista financiero). Sin embargo... ¿Hasta qué punto vale la pena cambiar el enfoque en un intento de continuar haciendo una diferencia real en el mercado? Algunas compañías pueden apostar fuerte y esto parece ser una tendencia.
Uno de los caminos más explorados ha sido el ambiente virtual , a través de las ventas en línea. Esto llevó - directamente - a una de las compañías de tecnología más grandes y establecidas del mundo (Microsoft) a anunciar el cierre completo de todas (¡sí, no leyeron mal!) A sus tiendas físicas. Sin embargo, las fechas para esto aún no se han anunciado (lo que debería suceder muy pronto... considerando que la compañía parece tener prisa para hacer este cambio).
La decisión se tomó debido a un aspecto básico (y relativamente predecible): el poder de venta de los productos de la marca tenía un margen mucho mayor dentro de la red (en línea) que fuera de ella (fuera de línea) y dado que la pandemia obligó a las tiendas a cerrando sus puertas, la diferencia entre los márgenes de ganancia fue muy considerable (reforzando la idea de que cerrar las tiendas físicas era la mejor y más inteligente decisión). Se acerca una nueva era para Microsoft y el camino es muy prometedor.
El tamaño más robusto que ofrecían las compras en línea a la compañía alentó a los jefes a dar este nuevo - y ambicioso - paso e invertir al 100% en el mercado virtual, que promete seguir siendo un campo aún más prometedor cuando la pandemia finalmente desaparezca. En relación con los empleados, la compañía se aseguró de que todos los empleados que ya trabajaban en esta área fueran entrenados y reubicados para algunas funciones como: "ventas en línea", "ofrecer soporte" y "publicitar ofertas" y "tutoriales en video".
Otro factor que ayudó a la compañía a tomar esta decisión fue el hecho de que la mayoría de las experiencias de compra de los usuarios en el entorno en línea fue mucho mejor y mejor evaluada que las experiencias en el entorno fuera de línea. Entonces, ya no es factible tener un espacio físico para estas funciones y ahora, la apuesta será totalmente virtual. Esto ofrece a la empresa llegar a un público mucho más amplio y diverso que sin duda exige una demanda de productos diferenciados (de acuerdo con sus propias necesidades).
---
O futuro da Microsoft será online.
A pandemia mundial por causa do Coronavírus tem realmente provocado mudanças constantes nos mais diversos setores. Muitas empresas tem encontrado novas formas de se adaptarem e continuarem relevantes dentro do mercado e gerando algum tipo de faturamento rentável para continuarem a funcionar sem sofre consequências graves (financeiramente falando). No entanto... Até onde vale à pena mudar o foco na tentativa de continuar fazendo uma diferença real dentro do mercado? Algumas empresas podem apostar alto e essa parece ser uma tendência.
Um dos caminhos mais explorados tem sido o ambiente virtual, através das vendas online. Isso impulsionou - diretamente - uma das mais maiores e mais bem estabelecidas empresas de tecnologia do mundo (Microsoft) a anunciar o fechamento completo de todas (sim, você não leu errado!) às suas lojas físicas. No entanto, até o momento não foram anunciadas as datas para isso acontecer (o que deve acontecer muito em breve... considerando que a empresa parece ter pressa em fazer essa mudança).
A decisão foi tomada porque por um aspecto básico (e relativamente previsível): o poder de vendas dos produtos da marca teve uma margem muito maior dentro da rede (online) do que fora dela (offline) e desde que a pandemia obrigou as lojas a fecharem suas portas, a diferença entre as margens de lucro foi altamente considerável (reforçando a ideia de que fechar as lojas físicas era à melhor e mais inteligente decisão). Uma nova era está chegando para a Microsoft e o caminho é muito promissor.
O tamanho mais robusto que as compras online ofereceram para a empresa animou os chefes a darem esse novo - e ambicioso - passo e investir 100% no mercado virtual, que promete continuar sendo um campo ainda mais promissor quando a pandemia finalmente for embora. Em relação aos funcionários, a empresa garantiu que os funcionários que já trabalhavam nessa área serão todos treinados e realocados para algumas funções como: "vendas online", "oferecimento de suporte" e "divulgação de ofertas" e "tutoriais em vídeo".
Outro fator que ajudou a empresa a tomar essa decisão foi o fato de quem a grande parte das experiências de compras por parte dos usuários no ambiente online foi muito melhor e mais bem avaliada do que as experiências no ambiente offline. Então, não é mais viável ter um espaço físico para estas funções e agora, a aposta será totalmente virtual. Isso oferece a empresa a conseguir alcançar um público muito maior, mais diversificado e que certamente exigem uma demanda por produtos diferenciados (de acordo com as suas próprias necessidades).