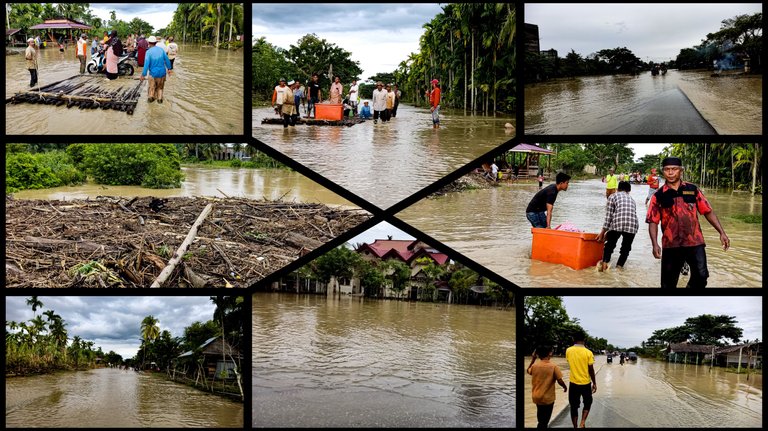 good morning all friends,
Best wishes to all of us, may we always be given health and success, while on this occasion I will again try to share some photos that I took yesterday in several areas in my area where a terrible flood happened to them.
For the first time I tried to go to a road where the road is a connecting road to another sub-district, because it has a slightly deep road and also a short river bank so that water easily evaporates onto the road surface.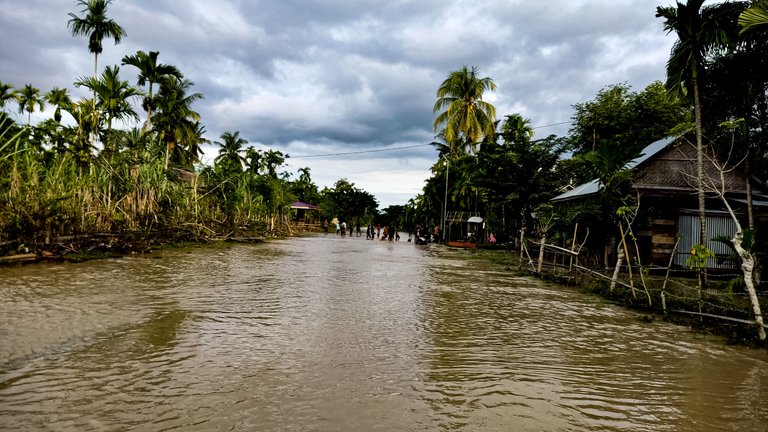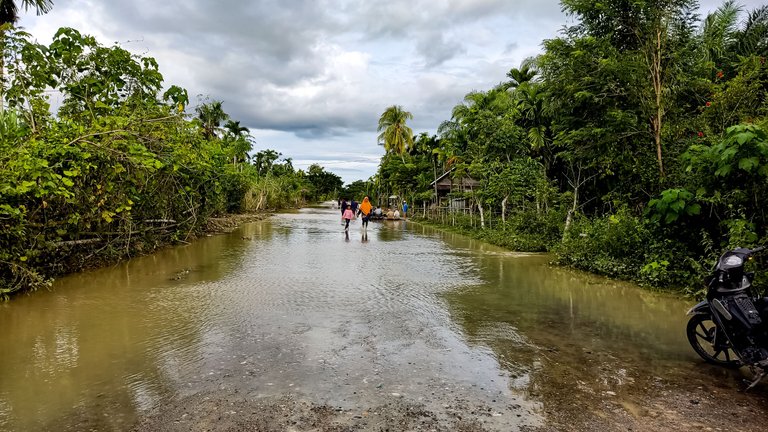 because this is the main road and the water is very deep, therefore the local people make a tool from bamboo that is tied very much so that it doesn't sink, the goal is to be able to help people who want to go home because this is the only way they can take and one place it only fits 4 motorbikes for one way and one motorbike has to pay Rp. 15,000 or the equivalent of $1 for drinking money some people have helped them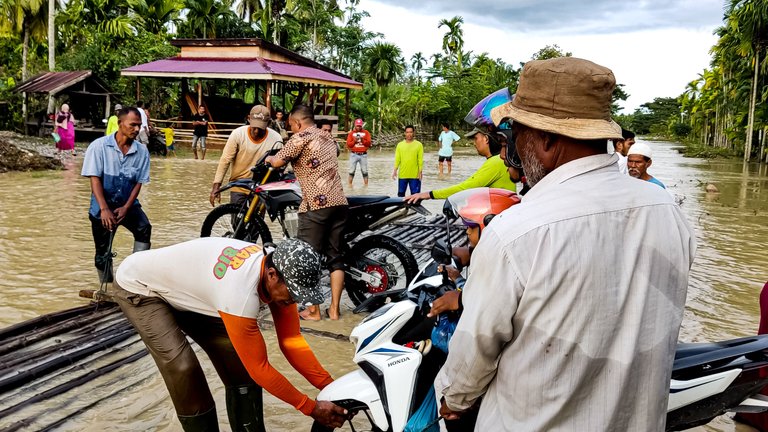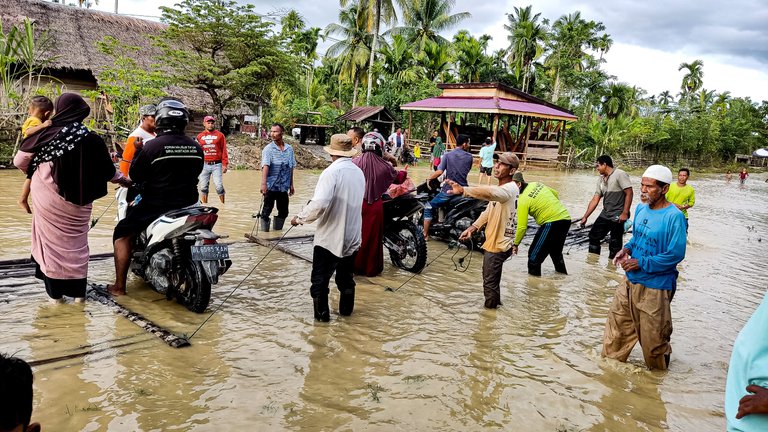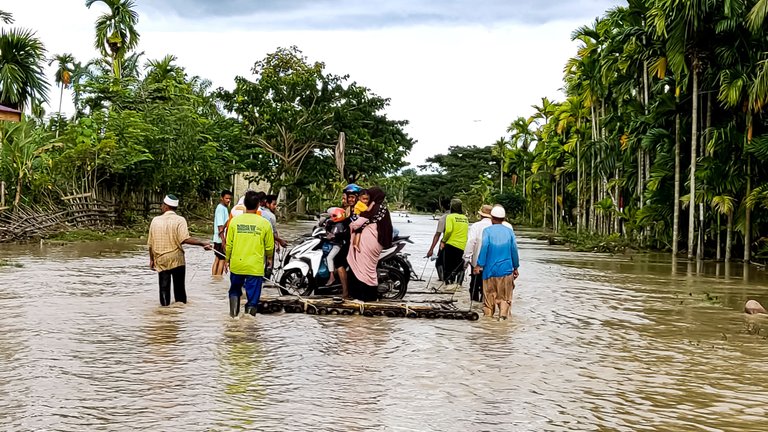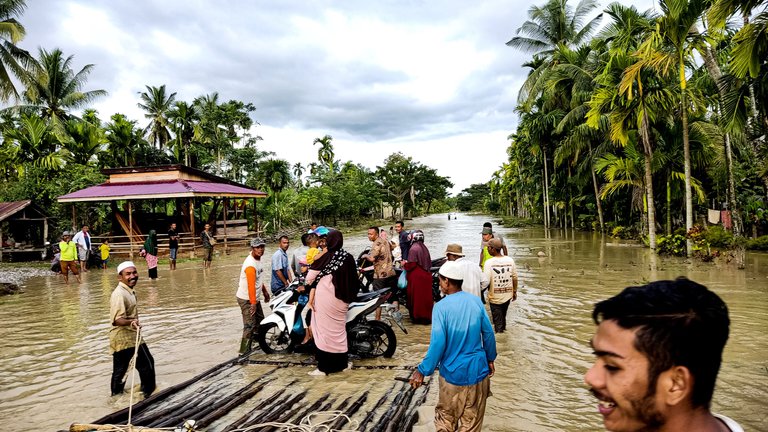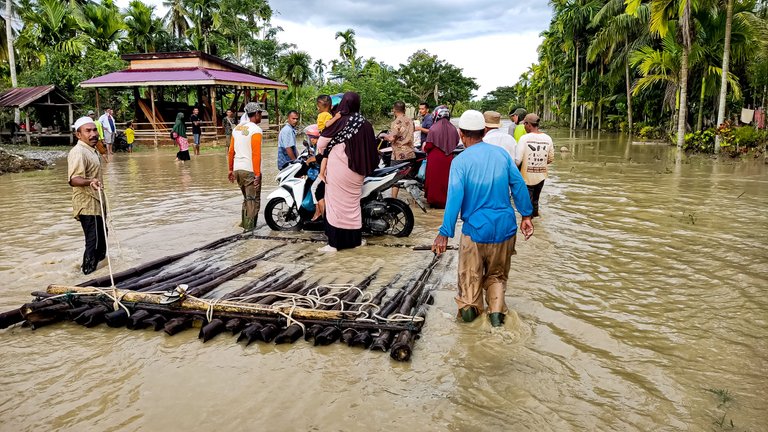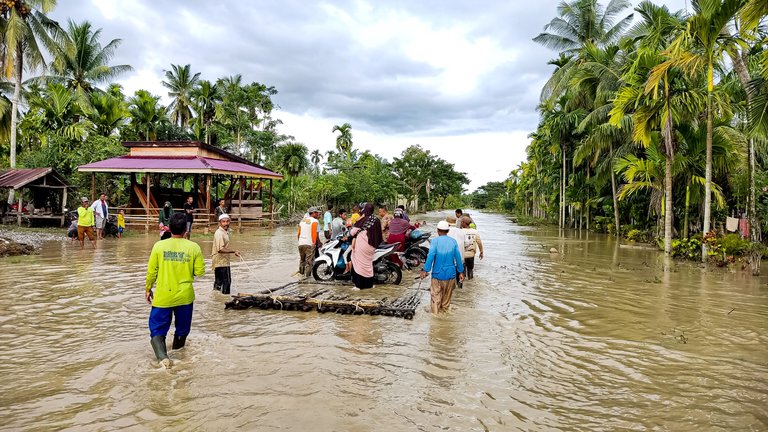 which numbered about 10 people pulled the bamboo carefully with ropes so that the motorbike above could cross safely, and not only motorbikes there were several people who wanted to deliver rice to a boarding school where there by car had to unload all the food and put it in somewhere so they can take him across the water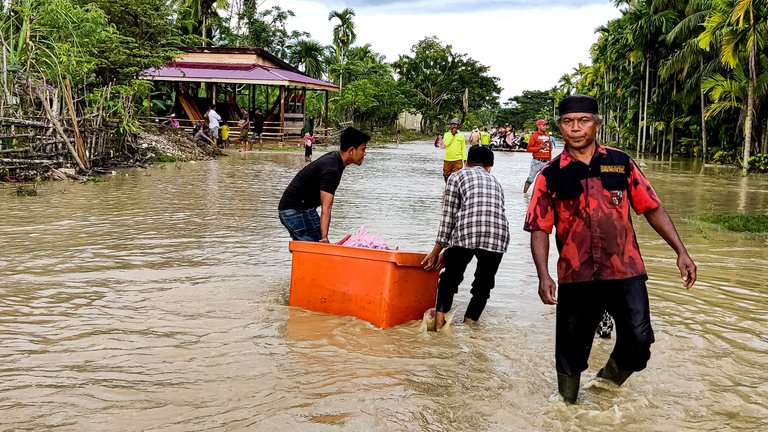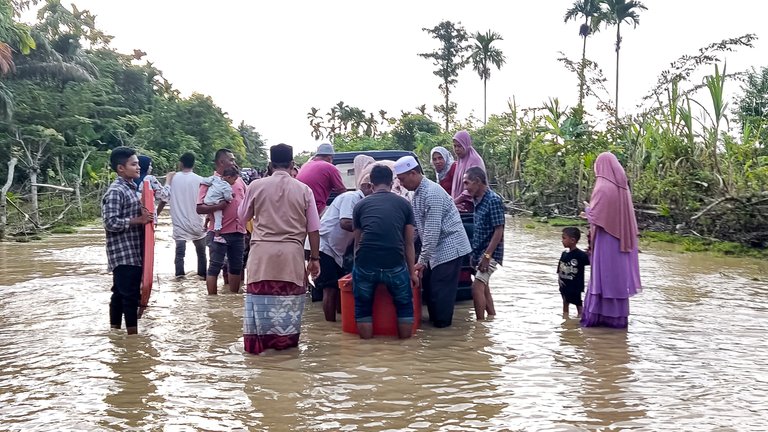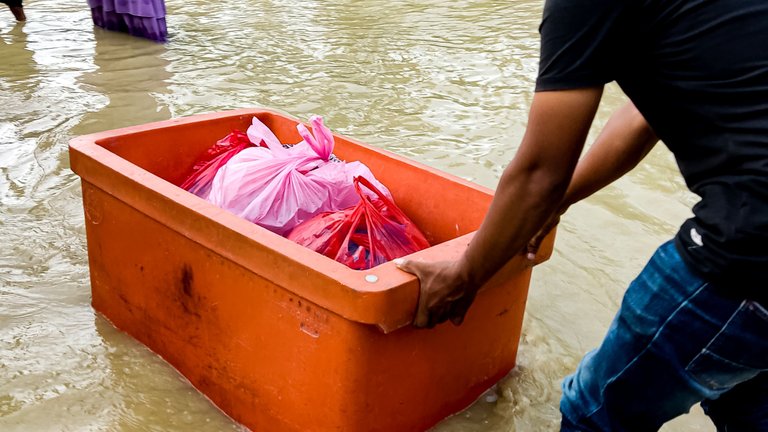 After that, I tried to go to another area where there was a flood as well, and on the way there I saw a young man bravely descending into the wood bushes stuck in the river to take some pieces of wood that were still good so that they could be used as boards and to me this is a very reckless act that that person did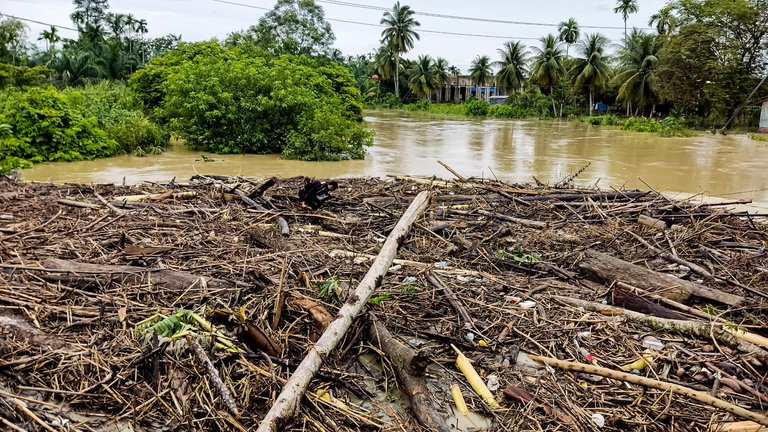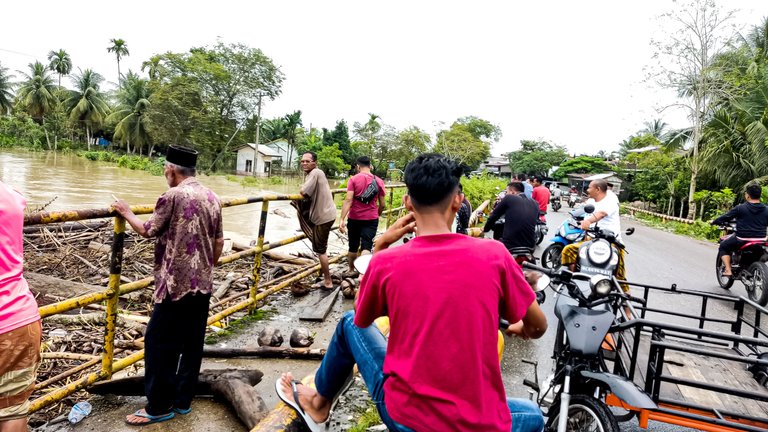 Then I continued my journey to a sub-district, namely: "Matang Kuli" sub-district, which in this sub-district is the center of a very deep flood, and almost all currents can no longer be passed because there are so many puddles on the road.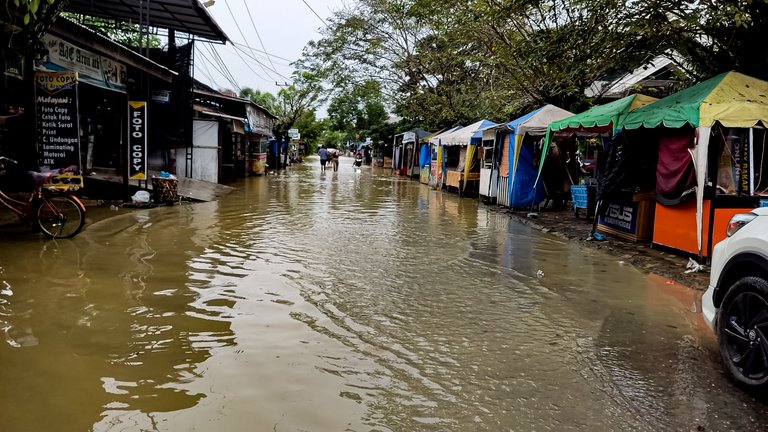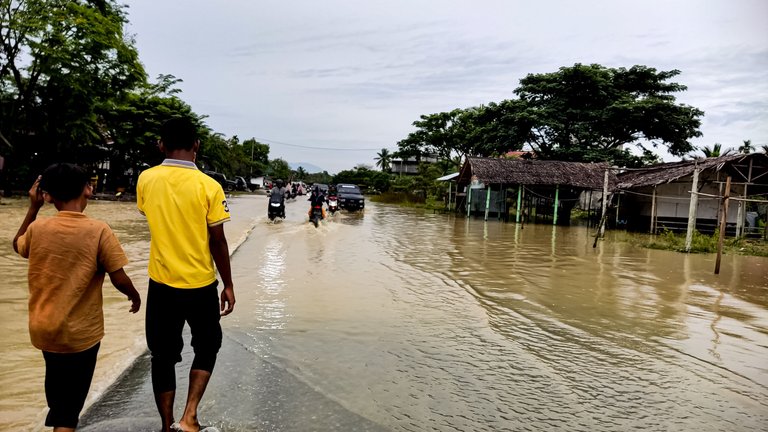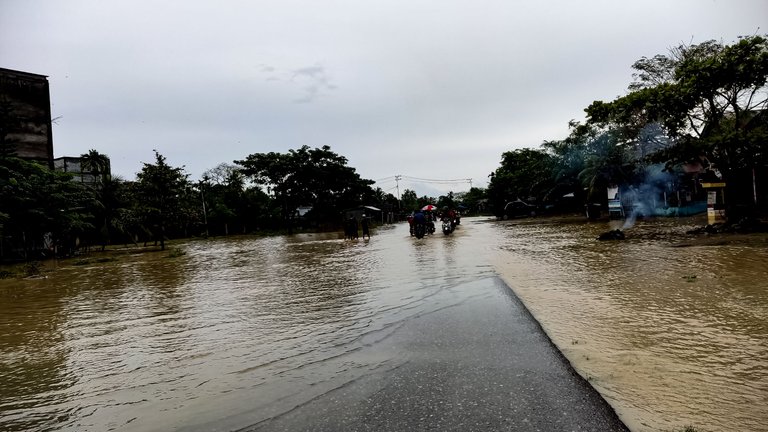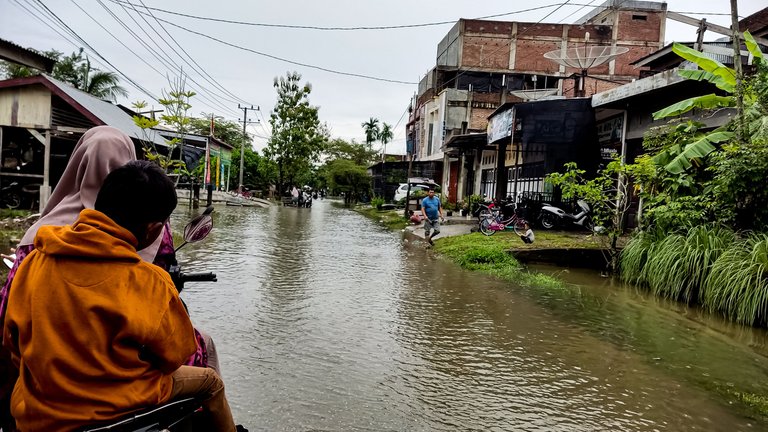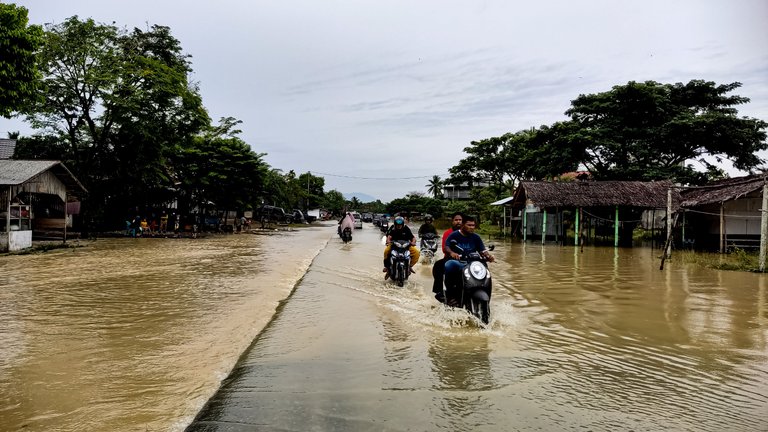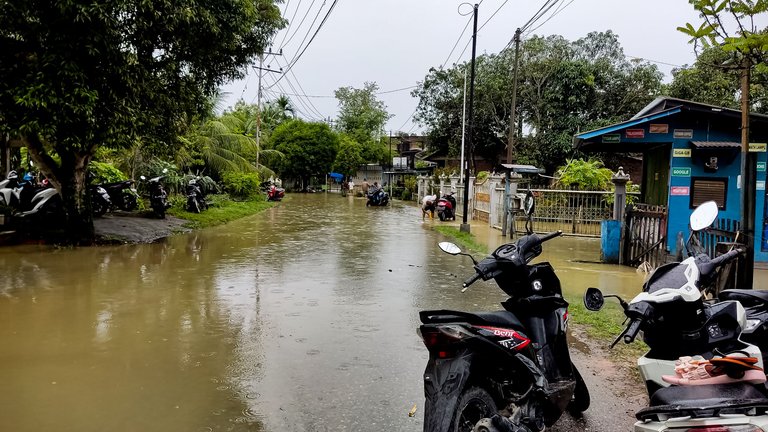 I also took a picture of a flooded house that had entered the house, of course I was a big loss that they had to accept due to this flood incident,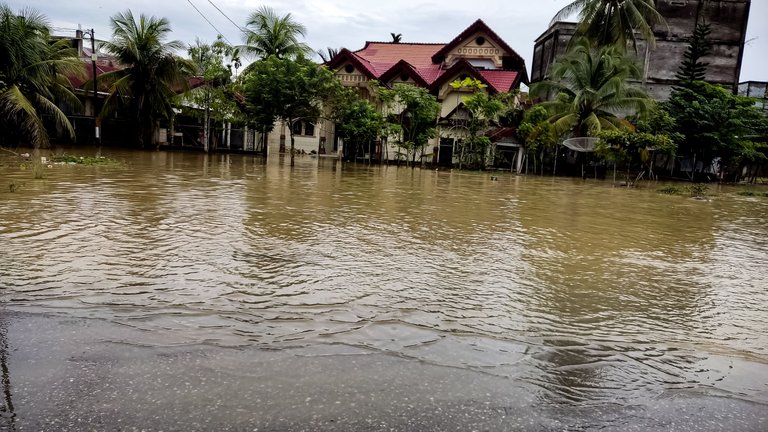 for today, the water has started to recede but the weather conditions are still very cloudy hopefully there won't be another follow-up so that they can return to cleaning their houses and carry out their activities as usual, there are many villages that have been affected by the flood which in my own case don't have access to it and have to use a bot in order to visit the place to provide assistance