According to the current news from Team Green and add to that our very absurd local GPU prices, Team Red seems like the best option right now.
But you know what's even better? Protesting and holding off a tad bit more, not buying these 2 year old GPUs for twice their MSRP. Because if we do keep on buying, especially in my region, then this will just promote scalping, and prove, that we the consumers are the problem, the shortages, high dollar rates, scalping yadayadayada comes after.
There is no "GPU shortage" anymore and the prices have dropped significantly all around the world. So, if you're still ready to pay the scalpers a 50% to a 100% extra for GPUs and a Team Green premium(Nvidia Premium) then I don't even know what to say.
Nvidia is currently under quite a lot of heat, which is needed I'd say, that means we consumers just might seal a sweeter deal.
---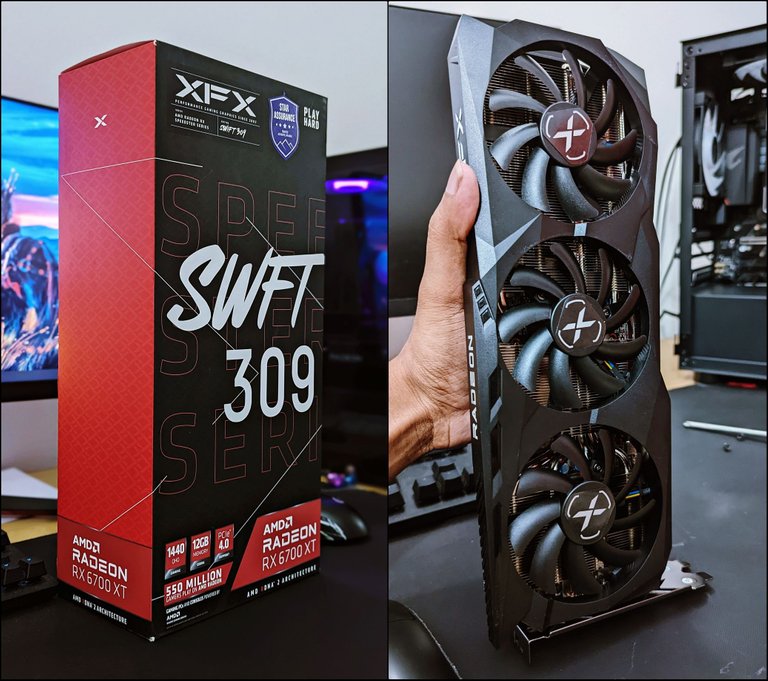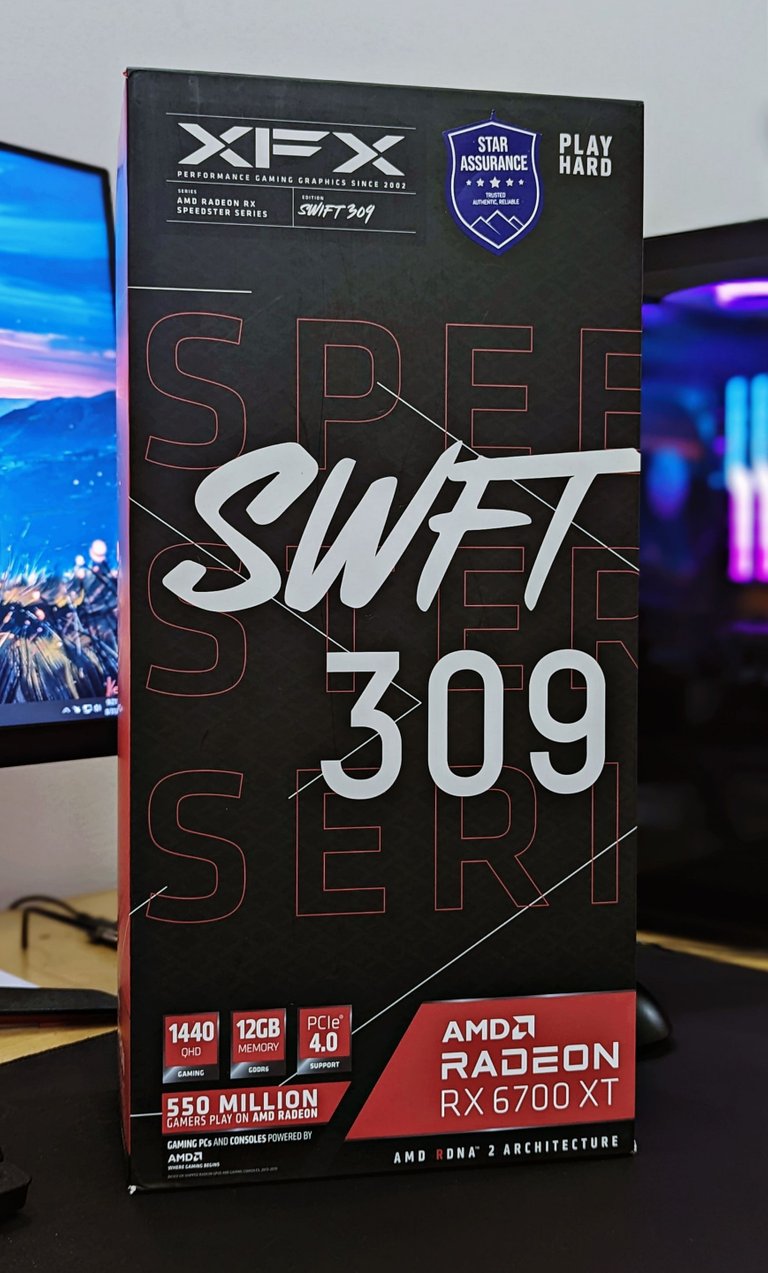 ---
Current GPU Market & Nvidia vs AMD
Yet, why should I care? I'm set for the next 3 to 4 years with my new rig. After waiting for almost 2 years, surviving all the absurd GPU scalping, high prices and shortages, I have finally managed to build a proper PC. (Will be posting about it soon, for now this gem of a GPU and AMD needs our attention)
Even though every part that has been put in this rig is performing way better than I expected; the highlight of this build is without a doubt this BEASTLY GPU from Team Red you see above, the AMD Radeon XFX 309 SWFT 6700XT.
They say the 6700XT is the competitor for Nvidia's 3070/3070ti; yet, when we put put them side by side, the 6700XT just humiliates the 3070 in terms of raw power, absolutely no competition.
Yes, Nvidia does have its perks, especially with their optimization and software, but some people are just okay with a bit of extra power and VRAM. Me for example, as long as I'm getting much higher and the much needed number of fps, I'm good. I don't need access to DLSS, low latency mode and all of that; even though AMD do have their own alternatives for all these features, but Nvidia still takes the cake there in terms of optimization.
However, AMD is catching up though, and if Nvidia don't get their head in the game ASAP, then AMD will decimate Nvidia and take over the GPU market as well. Nvidia is already getting thrashed by the consumers after the release of the 4000 Series GPUs. So, now is the chance for AMD to take over, just how they took over the CPU sector with their Ryzen lineup. No one even saw it coming, we thought Intel was the king and will forever rule, but we should've remembered the lesson we got to learn when a giant like Nokia suddenly became non-existent.
---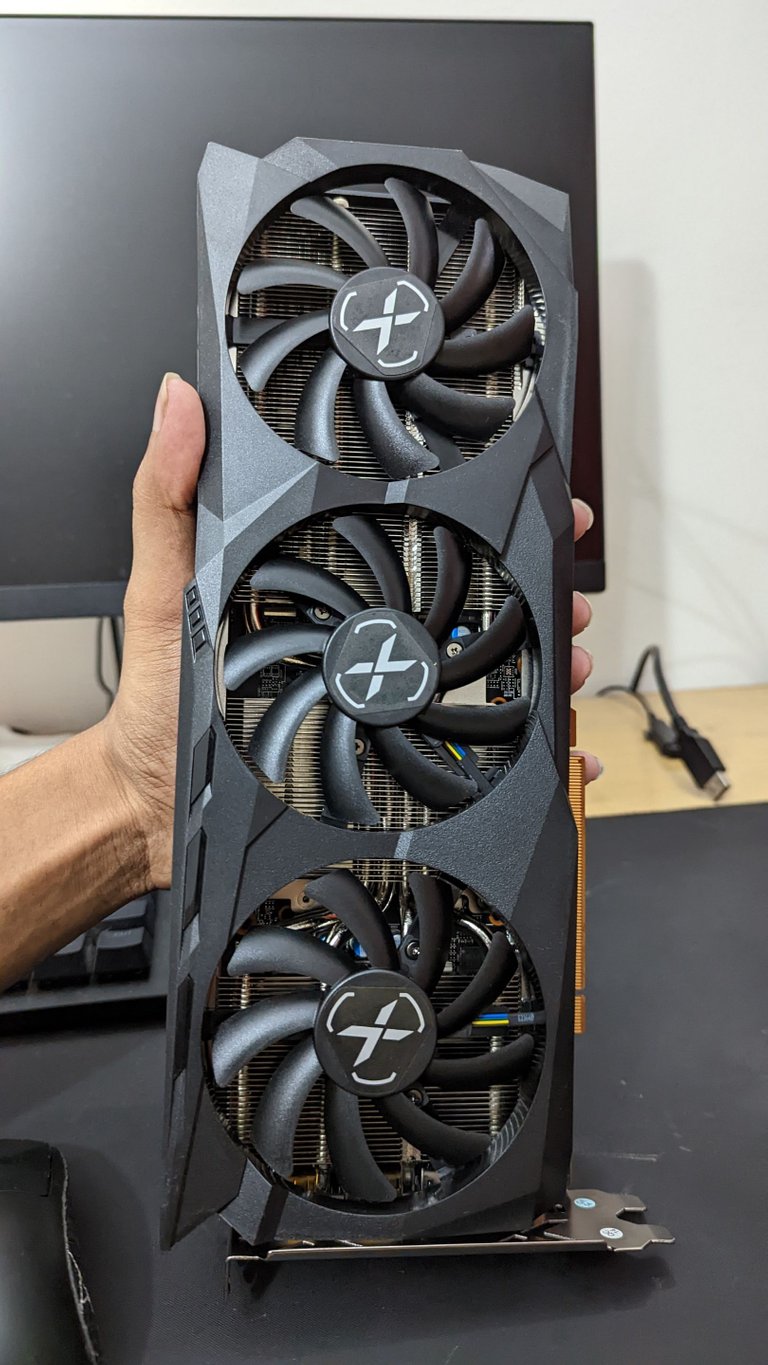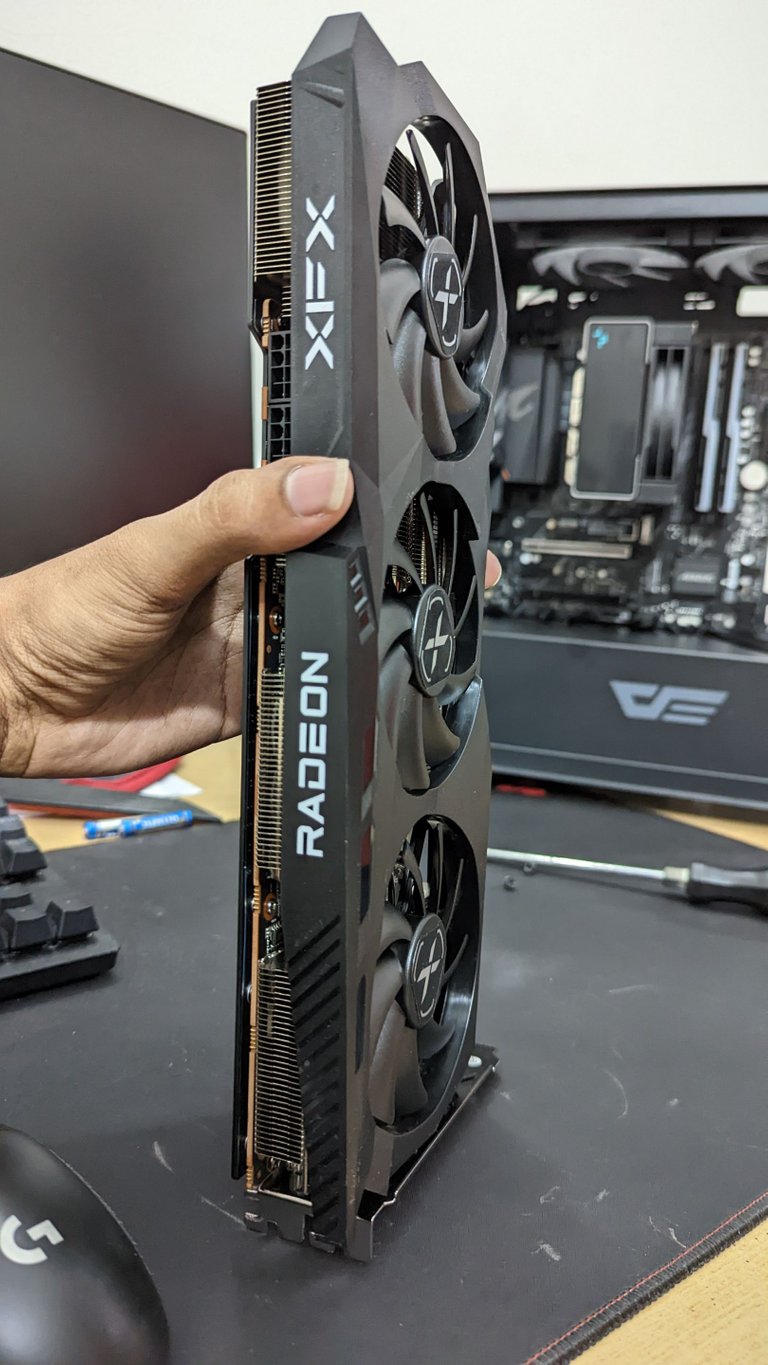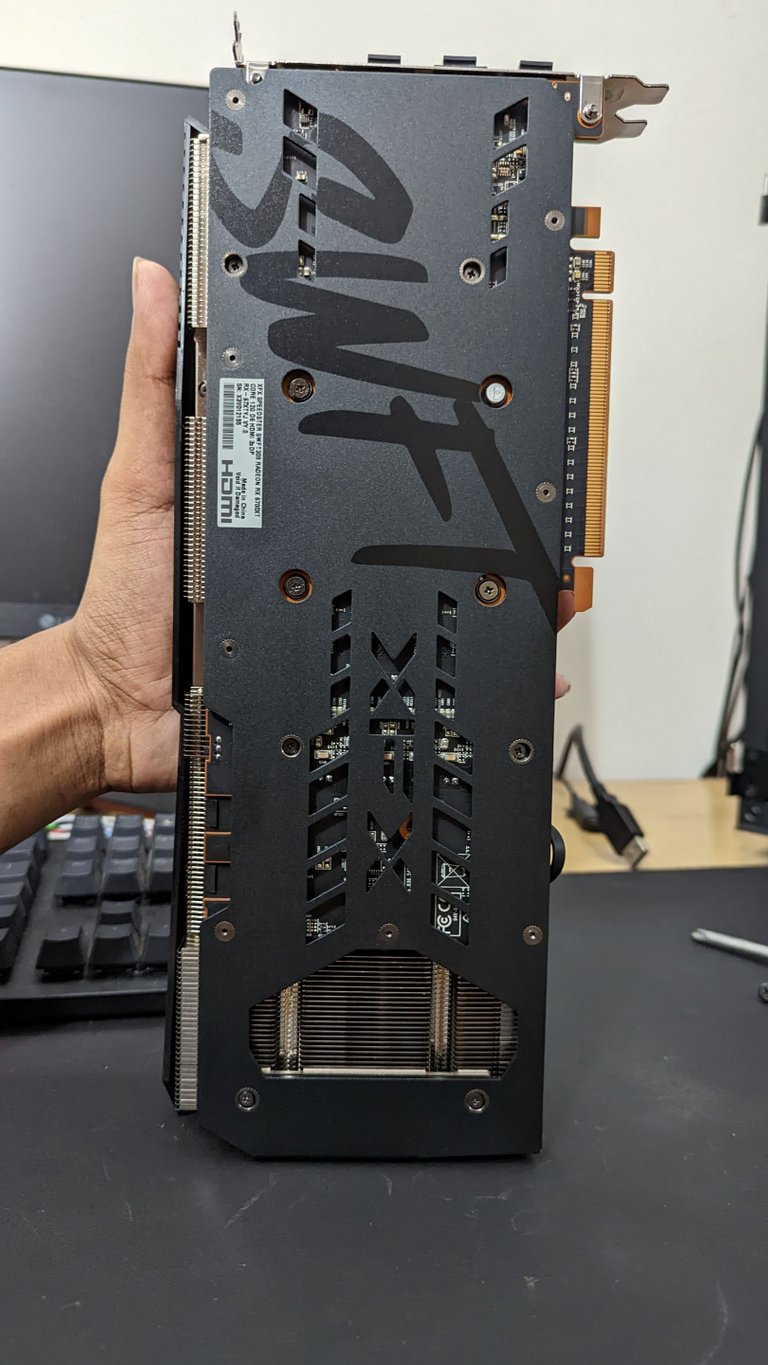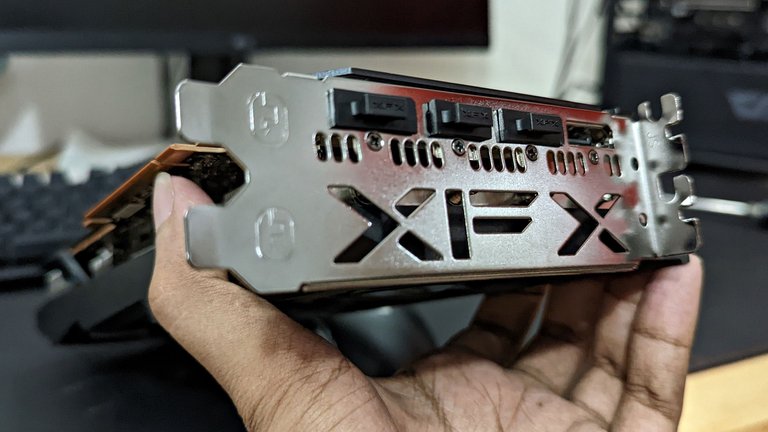 ---
A pretty little card right? Looks all slim and lightweight, but it's actually the opposite. The build quality is absolutely solid and sturdy, which actually makes it quite heavy, so don't get fooled by the looks.
I was eyeing this GPU for a while, but I also had my eyes on the Sapphire Nitro+ 6700XT as well, which is a bit bigger and just has a bit of RGB. This card cost me around $550, which is a tad bit over the international MSRP, but trust me, it is one of the best, or maybe even the best deal you can find in the market right now.
The Sapphire card would've cost me about $20 dollars more, and it would've been worth it too, for a bit more RGB = MORE FPS and better cooling.
Yet, the XFX cards are always a better option for a stealthy matte black build. They've always been this way, I could rewind back by a decade and most of the XFX cards would still rock the same stealthy theme and look. But they've surely "upped" their style though, the detailing and cut outs for cooling and "looks" surely has gotten a bit classier.
---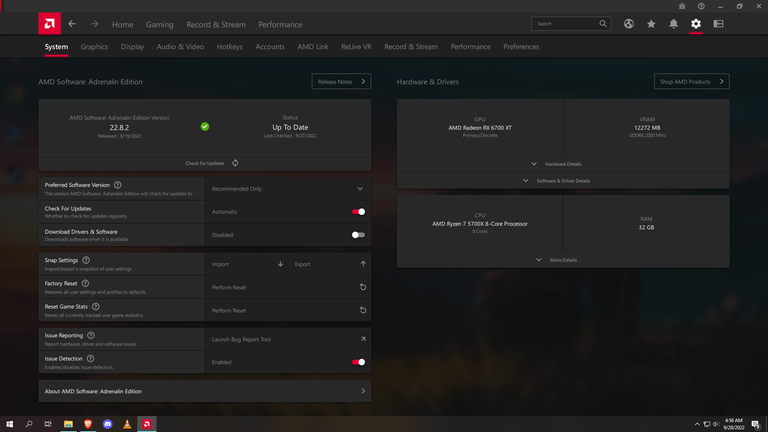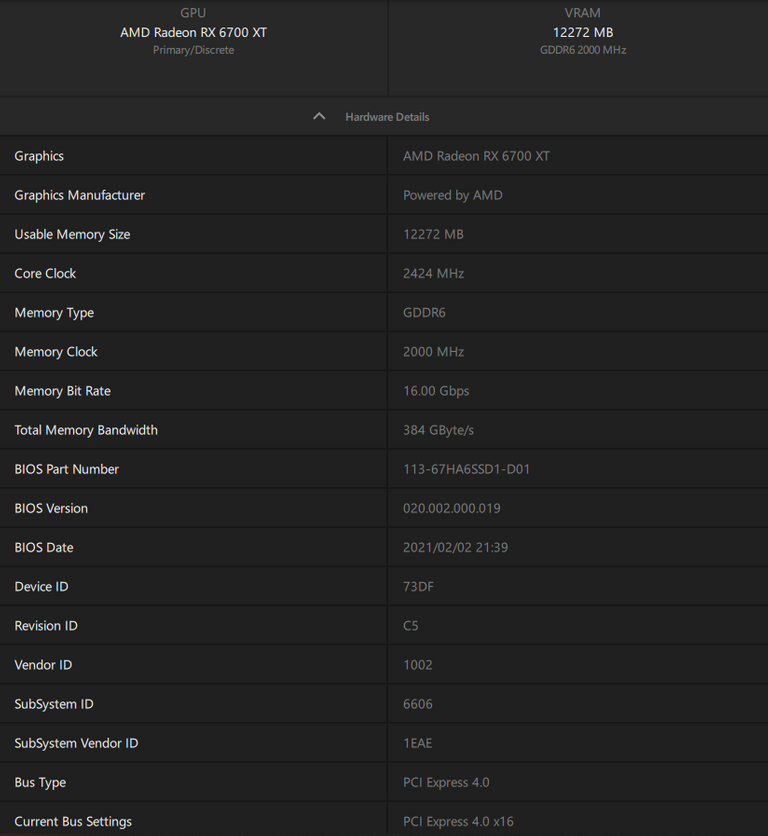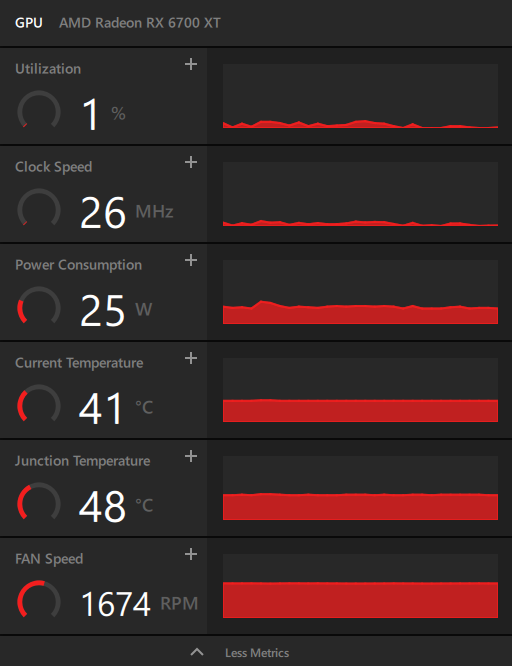 ---
Raw Power & AMD Experience
What makes this GPU capable of dominating its category and price range is the extra 4GB of VRAM. People will say that 8GB of VRAM is more than enough, and it is, but VRAM alone never resulted in a more powerful or "better" GPU. There's a lot of other things that come in to play when it comes to making a good, well built and compatible GPU.
All in all, I say they nailed every aspect with this one, a top contender and performer indeed.
On top of that, this card is advertised as a 1440P GPU, and since I'm currently running 1080P resolution, I have absolutely nothing to worry about when it comes to cranking up my graphics settings all the way up to the top.
We all know that AMD isn't the best when it comes to cooling, and a lot of people still believe that, but I did have my doubts. So after getting this card and after a month of testing, I have learned that people will say almost anything to shit on AMD GPUs and to defend Nvidia. People are still stuck with the 2014 stats, views and experiences, doing almost anything and everything to avoid AMD GPUs.
Yet, as you can see, when the PC is sitting idle the temps are just around 41 degree Celsius. When in-game the temps go from mid 50s to around 65 degree Celsius on average, most of it depending on how much detail and movement is present on the screen.
Junction Temp is another metric added in the AMD GPUs and interface, which basically just monitors the hottest point on the die, that's the simplest way to put it I guess. Anything below 110 degree Celsius for the Junction Temperature is good enough for AMD GPUs.
So, for us noobs, the current and overall temperature is probably the only part we need to keep an eye on.
On top of that, another complaint we get to hear a lot is that "AMD GPUs aren't suitable for content creators/gamer" but my experience so far has just been amazing, whether it be in gaming or even editing and rendering. The AMD Adrenalin Software is efficient and comes in handy when in need or called upon.
Yes, the drivers still do need a bit of work, in terms of optimization and not being mess at release; yet, it can all be solved with a bit of tweaking, or just sticking to an older, much reliant version.
For now the only thing I have left to test out is AMD's SAM(Smart Access Memory) which helps boost the performance by 15%, and is only available in full AMD PCs, from CPU to GPU. So, that surely is an extra perk you'll get to access when you have a full Team Red PC build.
---
Warzone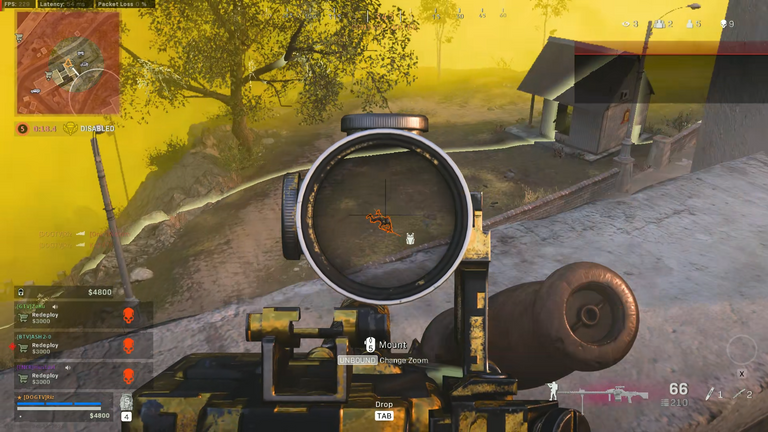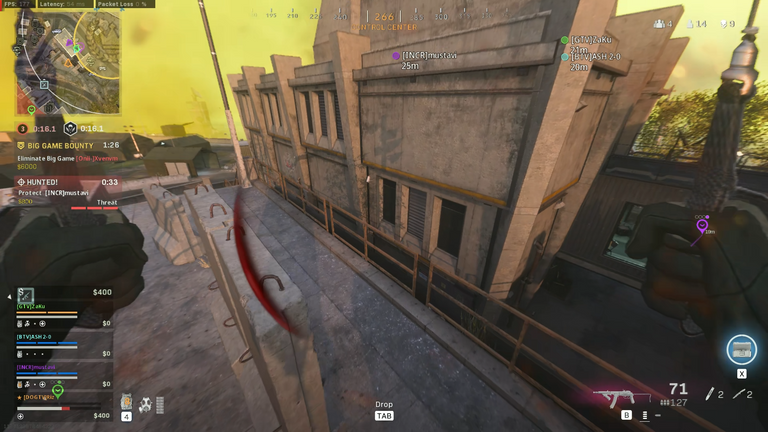 ---
Modern Warfare 2(2022)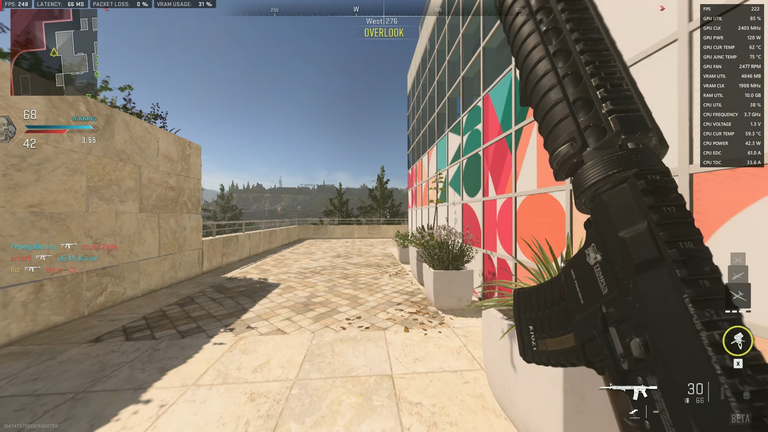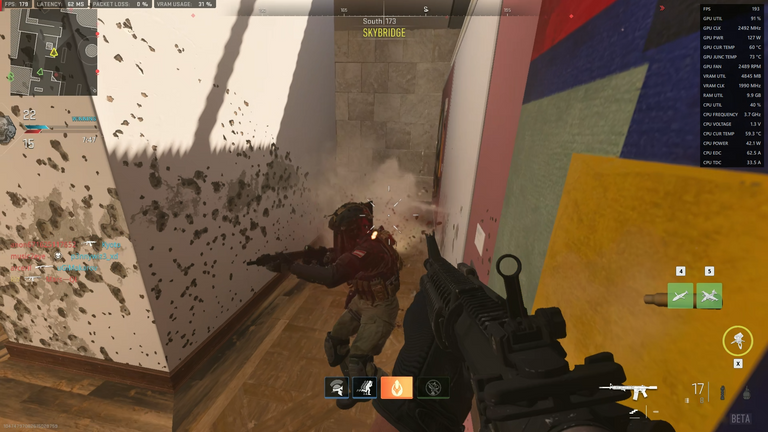 ---
Apex Legends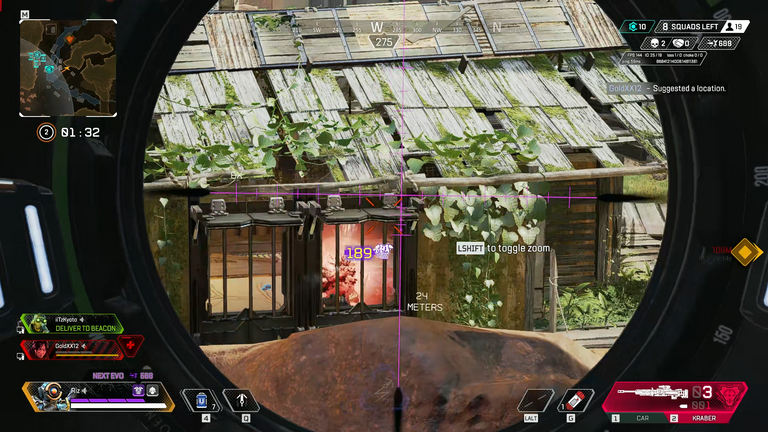 ---
Gaming
Now, it's time for the real deal, which is in-game FPS.
So far I've only only gotten the chance to test the FPS results on Call of Duty Warzone and on the Modern Warfare 2 (2022) Beta, a bit of Apex Legends too. The settings used are the most optimal and competitive game focused settings you'll find and need, making sure the FPS is high, game is smooth and visuals are sharp and clear enough to spot any sort of movement.
As you can see, the FPS in both COD's are almost identical; yes, they are under the same name and brand, but Warzone is almost 3 years older than Modern Warfare 2. Yet, I've heard that they run on the same engine, hence the similarity in many of the aspects.
When there isn't much detail or movement going on, you can expect a constant bump and hold of over 200 fps, hovering around 210/220. But when it gets a bit messy and heated, the FPS will drop to around 170/180, which is still quite high.
The AMD Adrenalin software shows that Warzone hits an average of 180 to 190 fps on my rig, quite the same on Modern Warfare 2 as well, which is really good, even on 1080P resolution; because Warzone is one of the most unoptimized games you'll find or play, from the most current and popular titles.
For Apex Legends there's not much to be added, because locking the FPS at 144 felt like the best and smoothest option, so I kept it there most of the time. Yet, if we do decide go unlocked then the FPS easily hovers from 230 to 250 FPS, even hitting the threshold of 300 FPS at its peaks and highs. WHICH IS ABUSRD, in a good way of course lol.
---
Quick Tips & Conclusion
If you're in need of a good GPU, then please don't limit yourself with Nvidia, check out AMD and see if AMD can offer what you're looking for. I sure as hell thought that AMD just wasn't for me, and other people's advice didn't help much either.
In the end I did my own research and just decided to go all in, and look at me now, got absolutely no complaints so far.
So, remember, DYOR is king, and your needs and expectations won't always be the same as others. That is why you should check out every option that the market has to offer you. Diversification will only promote better prices and make the manufacturers work harder to hold on to their much loved and very "loyal" consumers.
Hence, team green, red or blue, just go with what you need and can afford.
That's about it for this "little" review I guess, this is a big one, it's been a while haha.
I'll be signing off from here then. I thank you all for stick around till the end, you folks take care now.
HAPPY GAMING 💣🕹
Cheers & GG 🥃☮️