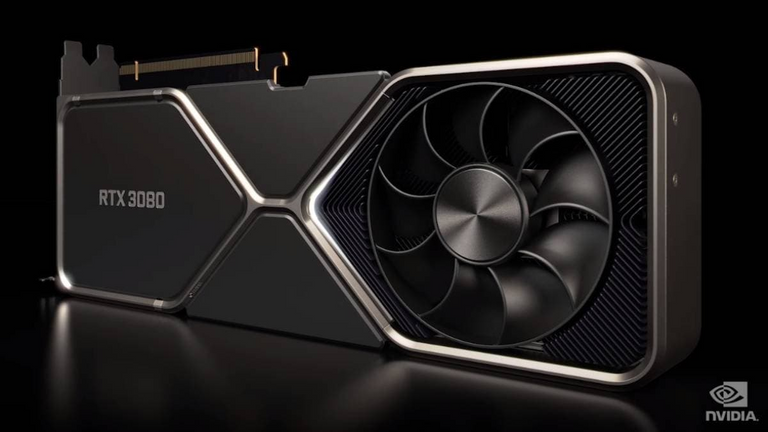 ---
Just a few hours ago, Nvidia unleashed their might and announced the RTX 3000 series graphics cards, or, three of them. Namely, the 3070, 3080 and finally the 3090. In comparison to the previous years and generations, 3090 or the "90" series card is a new addition. Though it made me think if they are abandoning the "Ti" lineup for the sake of simplicity and prevent any confusion with "Titan" - I must admit that I watched the conference, or more like, the presentation video with my mouth open.
The Specs

10.5 THOUSAND CUDA CORES! That is absolutely crazy! And it's not just 3090 that is awesome, 3080 and 3070 are similarly best in class. It is very refreshing to see "GHz" indicators rather than "MHz" for the clock speeds now, as a cherry on top, 3090 can do 36 TFLOPS while 3080 can perform 30 TFLOPS. These numbers are crazy, out of this world.
And the biggest thing? 3080 just costs $699. Well, at least, the MSRP is $699.
RTX 20xx?
This was something I have been wondering for a very long time and I am assuming it is somewhat confirmed by the Nvidia's CEO, Jensen Huang himself. In the presentation, he specifically said and I quote:
Pascal gamers, it is time to upgrade. - Jensen Huang
I wonder if Nvidia admits how useless RTX 20xx series cards were, incremental upgrade over the 10xx series and had no outstanding features or specs in comparison. Hence what I was wondering... was RTX 20xx series cards a demo/concept for the 30xx series? Or it was just a case of "ah, we couldn't make it in time, let's just tone down the 30xx and release it as 20xx instead." I don't know. I didn't buy it, don't recommend buying it to anyone.
Pricing, Stocks.
At $1499 MSRP, RTX 3090 is probably out of reach for most gamers. Unless you are dabbling in machine learning or anything VRAM intensive like @foxon or @themarkymark, I don't think getting an RTX 3090 is the best option here. When you compare it with the RTX 3080, there are minimal differences other than VRAM itself. Considering the price and the performance, I am somewhat 50/50 on this. A part of me says the stocks will be wiped clean as soon as it releases by enthusiasts, crypto miners and workstation builders while the other part says due to its pricing, we won't see it out of stock.
At $699 MSRP, RTX 3080 is the best choice of the three. 30 Teraflops performance, 10GB GDDR6X VRAM... 4k60fps gaming with Raytracing Enabled? Sign me up... and other few million people. With the crypto mining somehow on the rise again and people starting to build rigs out of second-hand graphics cards, this card will probably be out of stock at release.
At $499 MSRP, RTX 3070 is the budget performer. Unfortunately, we did not see an RTX 3060 release in this presentation (though hardly surprising given how low-budget cards release at a later date) if the price can hold or stay around the $499 mark, with 8 GB GDDR6 (NOT GDDR6X) VRAM and 5888 CUDA cores, RTX 3070 is a great choice for gamers who don't want to break the bank.
Will I be upgrading?
Short Answer: NO.
Long Answer: I already have a GTX 1080. I bought it in 2016, still using it. Still works just fine. My monitors are 1080p, my main monitor is 144Hz. Even though it has been over 4 years at this point since I purchased my GPU, it still works just fine. I can run most games on ultra settings above 60, and games that require fast input (competitive games, mostly) are mostly played in low settings anyways so it is super easy to get over 144Hz, therefore, I do not see a need for an upgrade for the time being. Maybe if I end up buying a 4k monitor... who knows.
Should you upgrade?
Maybe?
It's a really tough question to answer as it is a very subjective topic. Do you play games at 4K? Do you run/have a project that requires that extra VRAM and GPU processing power? Do you want to run 100 copies of Crysis at once? Think about that carefully. If you are buying a new computer, definitely go for the 3000 series. It is worth it.