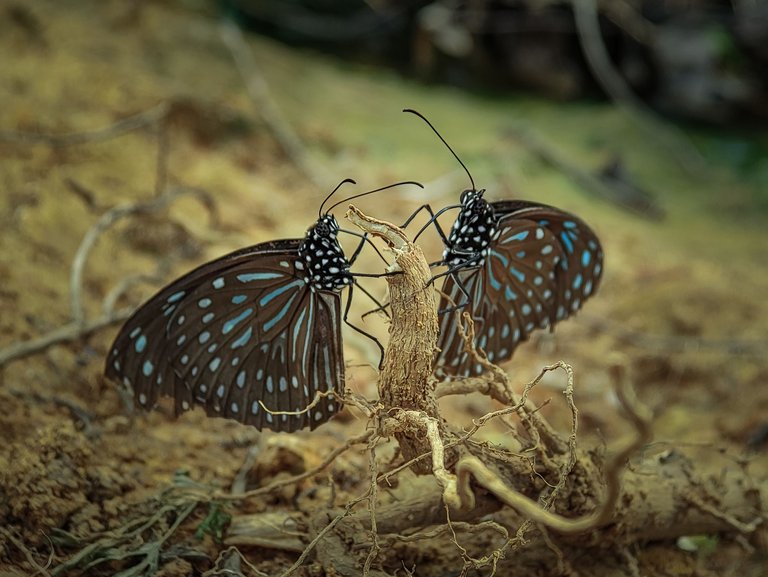 These images were captured in North Aceh's Geureudong Pase subdistrict, close to the Mbang River.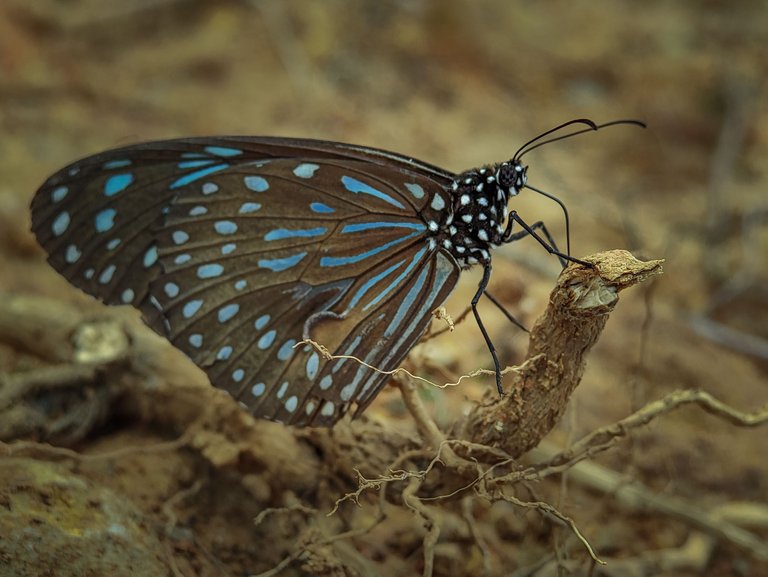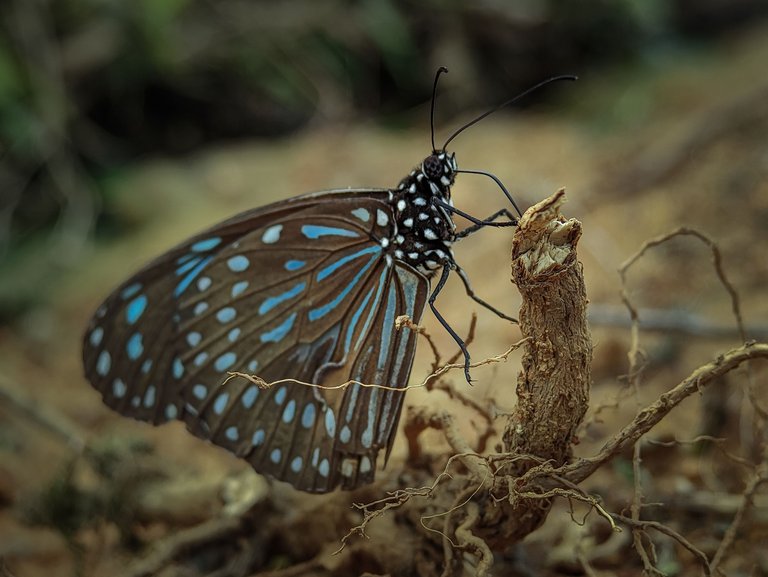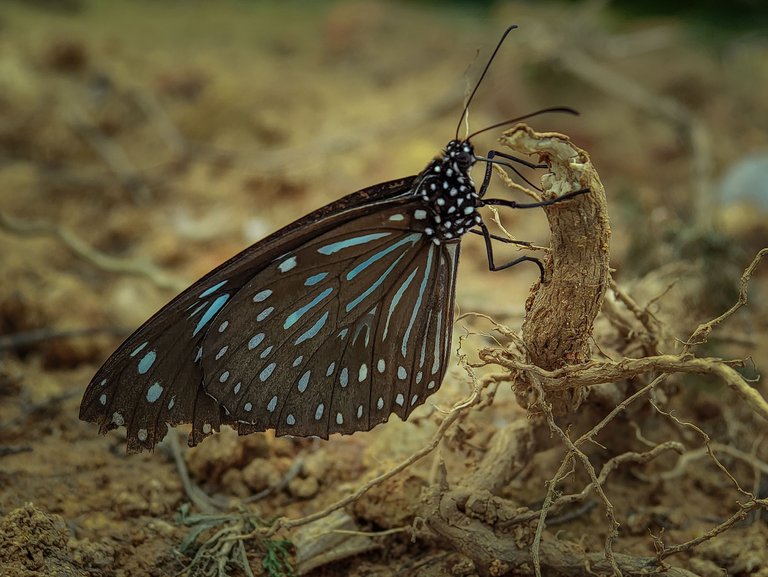 Ideopsis similis is the scientific name for this butterfly, which is also known as the Ceylon blue glassy tiger, according to searching through the internet. It is a Nymphalid butterfly that belongs to the subfamily Danainae. However, I like to refer to this butterfly as the Sumatran blue glassy tiger, because that is where I found it.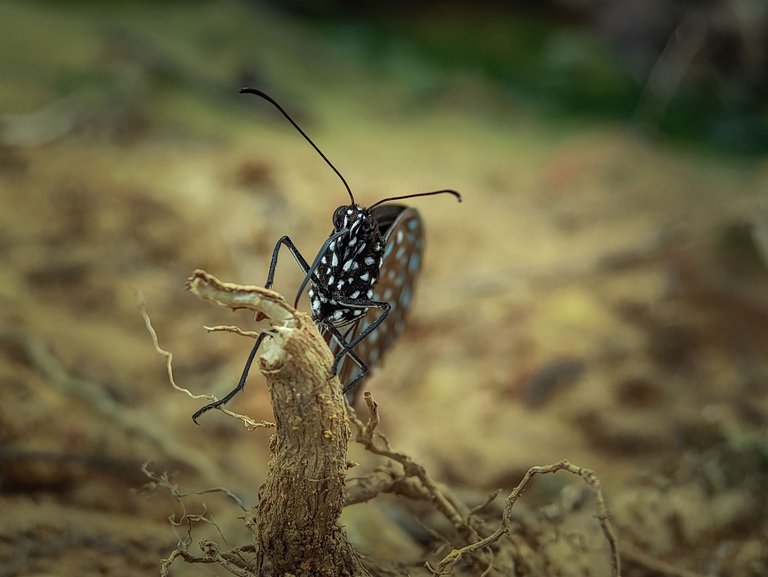 It resembles the Monarch butterfly (Danaus plexippus ) in appearance, particularly the thorax and head. The butterfly's wings, which have a pale black tint with blue dots and stripes, show a clear difference.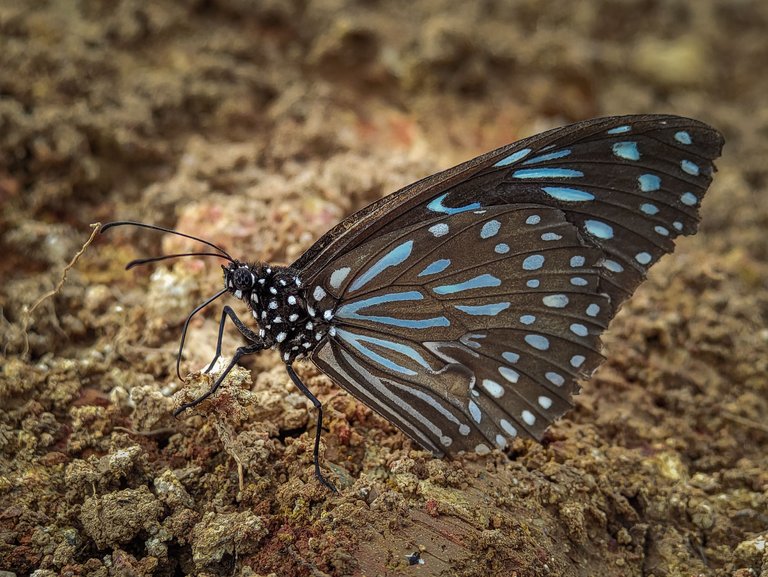 Normally, butterflies are commonly encountered sucking flower nectar. The way this butterfly puts out its proboscis and suctions something from the ground, though, is peculiar.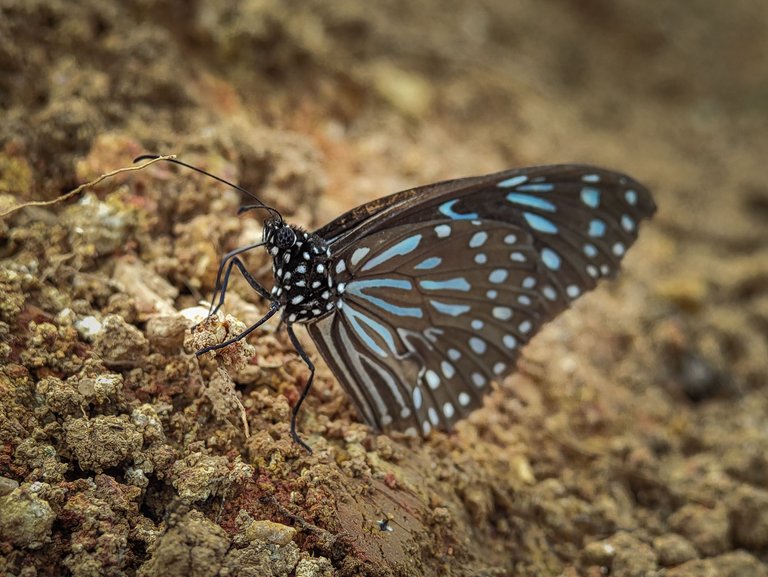 Do you have an idea? I assumed the butterfly was absorbing minerals or water from the soggy ground.
---
All of the images here are my own work, taken with Xiaomi POCO NFC smartphone and an assembled external macro lens.