Hello friends in the #CCH community, meet me again @abizahid. Hope you all are well. This is my first post on the #CCH community of this awesome 2022.
On this auspicious occasion, I will tell you a little about my accidental encounter with a shy white caterpillar and an alert grasshopper. At that time I was on my way home from a shop to buy sugar, because suddenly while sitting with the children, I felt like drinking coffee. The atmosphere at that time was indeed cold because it had been raining heavily since this morning in our area. Well, when I wanted to make coffee and took the sugar in the jar, apparently the sugar was gone. I was forced to leave the house on foot to go to the nearest shop.
On the way home from the tavern on the side of the road there was a small bush growing luxuriantly. From afar, you can already see the bright green color of these bushes. Well, when I got near these bushes I could see a glimpse of white clinging to a piece of leaf. Then I came closer to take a closer look, then I could confirm that the white color was a caterpillar. This caterpillar looks very shy, he doesn't move a bit even though I try to touch him with a wooden stick. And not far from where I found the caterpillar, in the bushes next to it I could see a small grasshopper that seemed to be waiting for its prey. I was amazed to see this grasshopper, when I took a closer look, it was clear that its antennae were standing up straight, a sign that it was starting to be wary of danger or threats. I then took out my phone and captured this interesting moment to share with all of my friends here.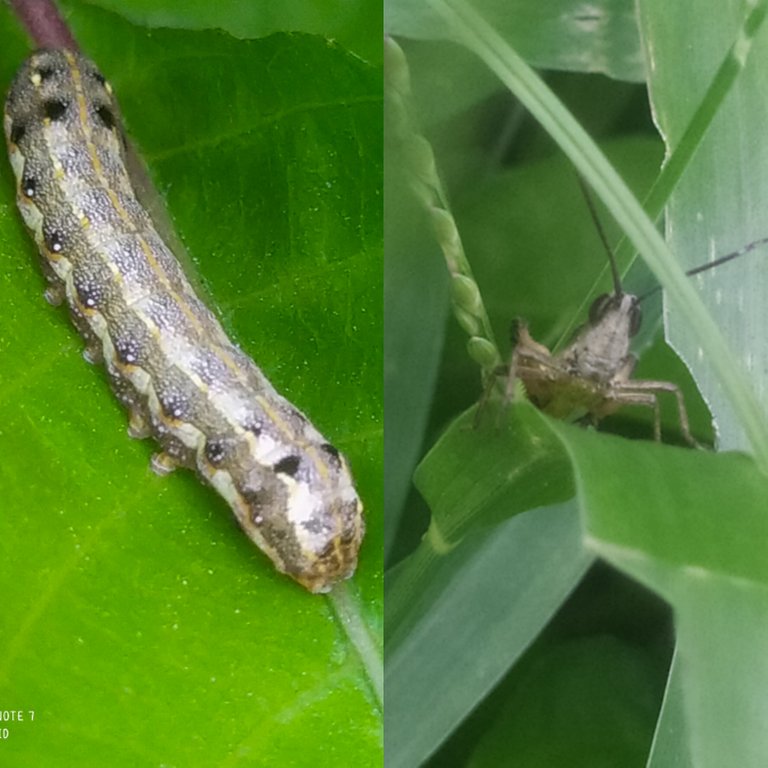 Here are photos of caterpillars and grasshoppers that I can share with all of my friends:
√. Spodoptera
is a moth that belongs to the Noctuidae tribe. The larvae (the caterpillars) are known as very destructive pests. Caterpillars that are hairless by the layman are usually called army caterpillars or armyworms.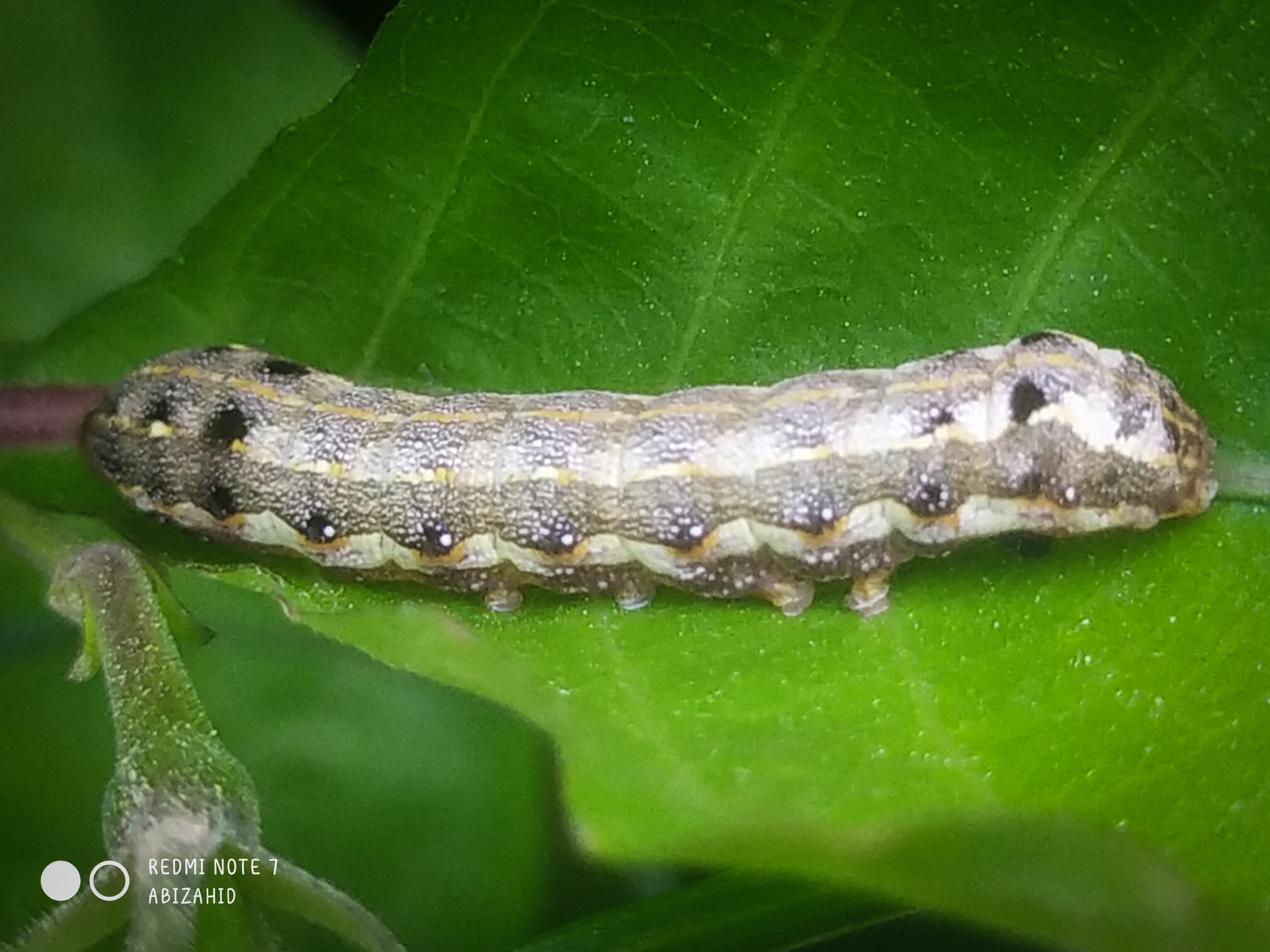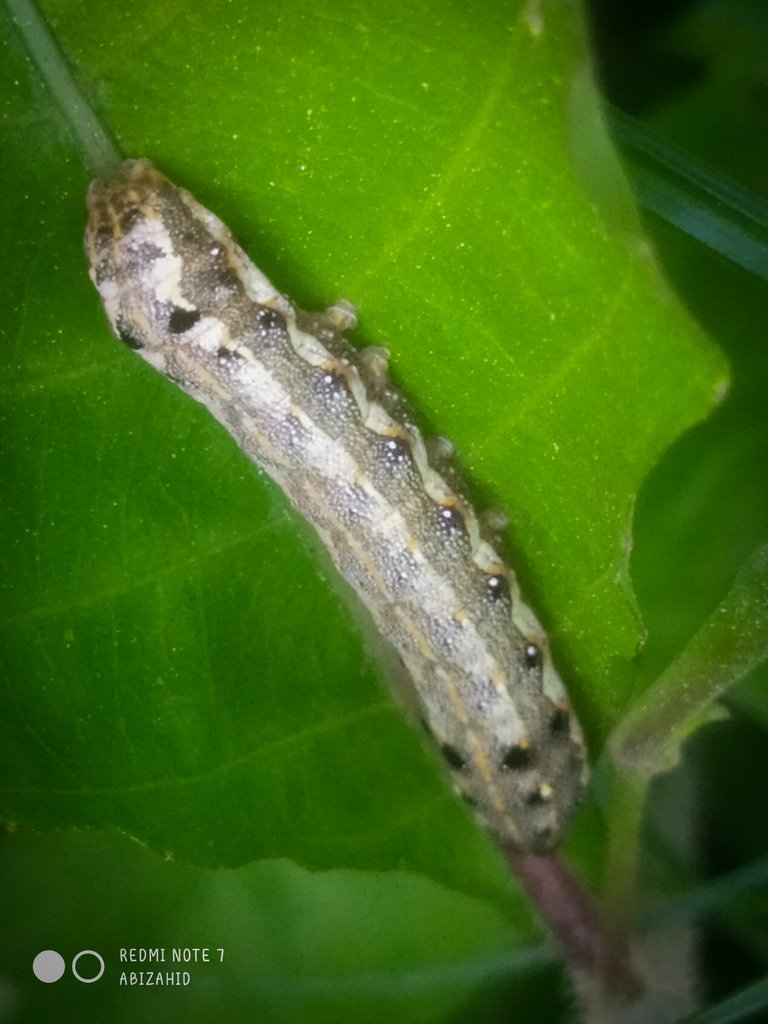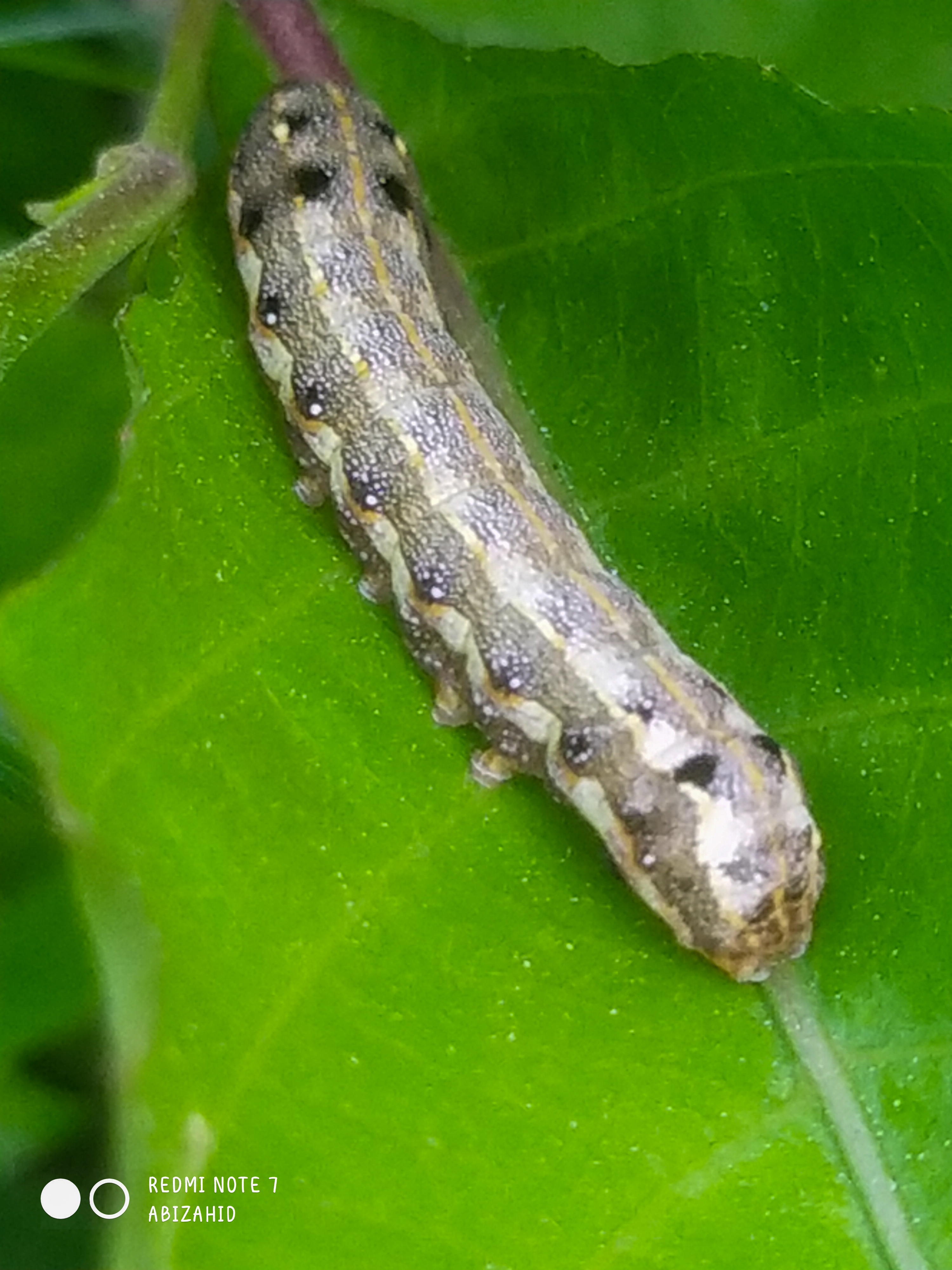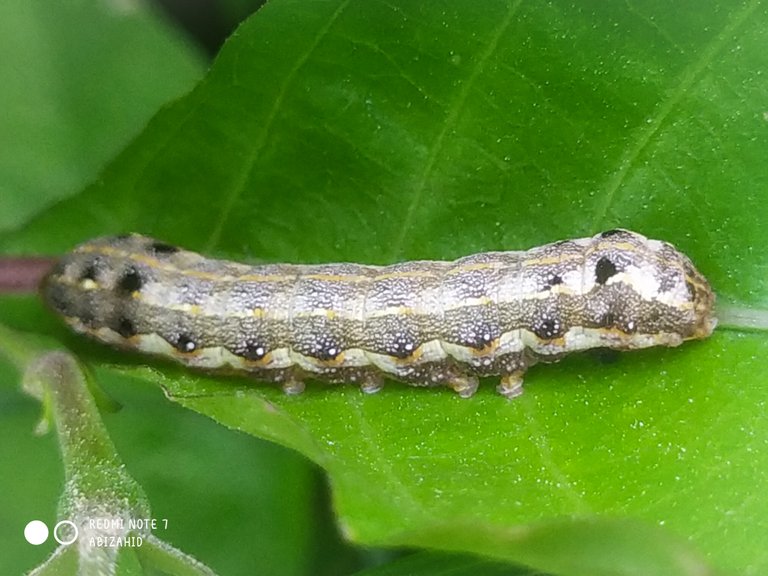 √. Rice Locust
is a group of insects belonging to the suborder Caelifera. They are believed to be an ancient living group of herbivorous insects, which dates back to the early Triassic period from about 250 million years ago.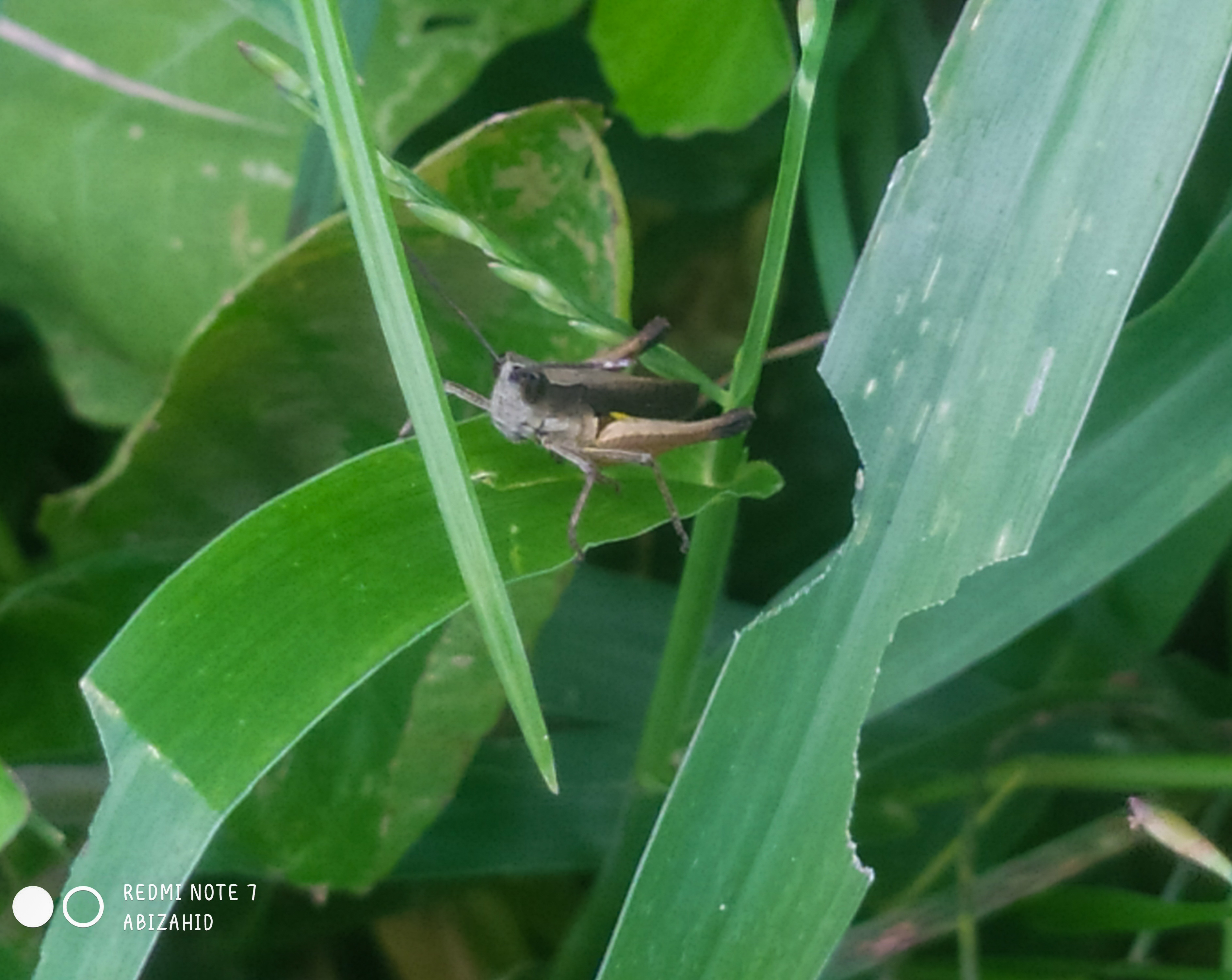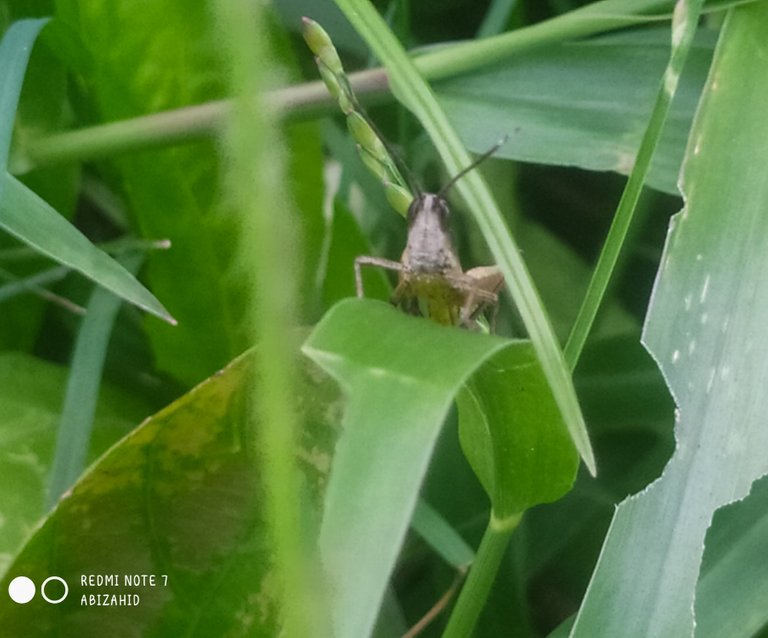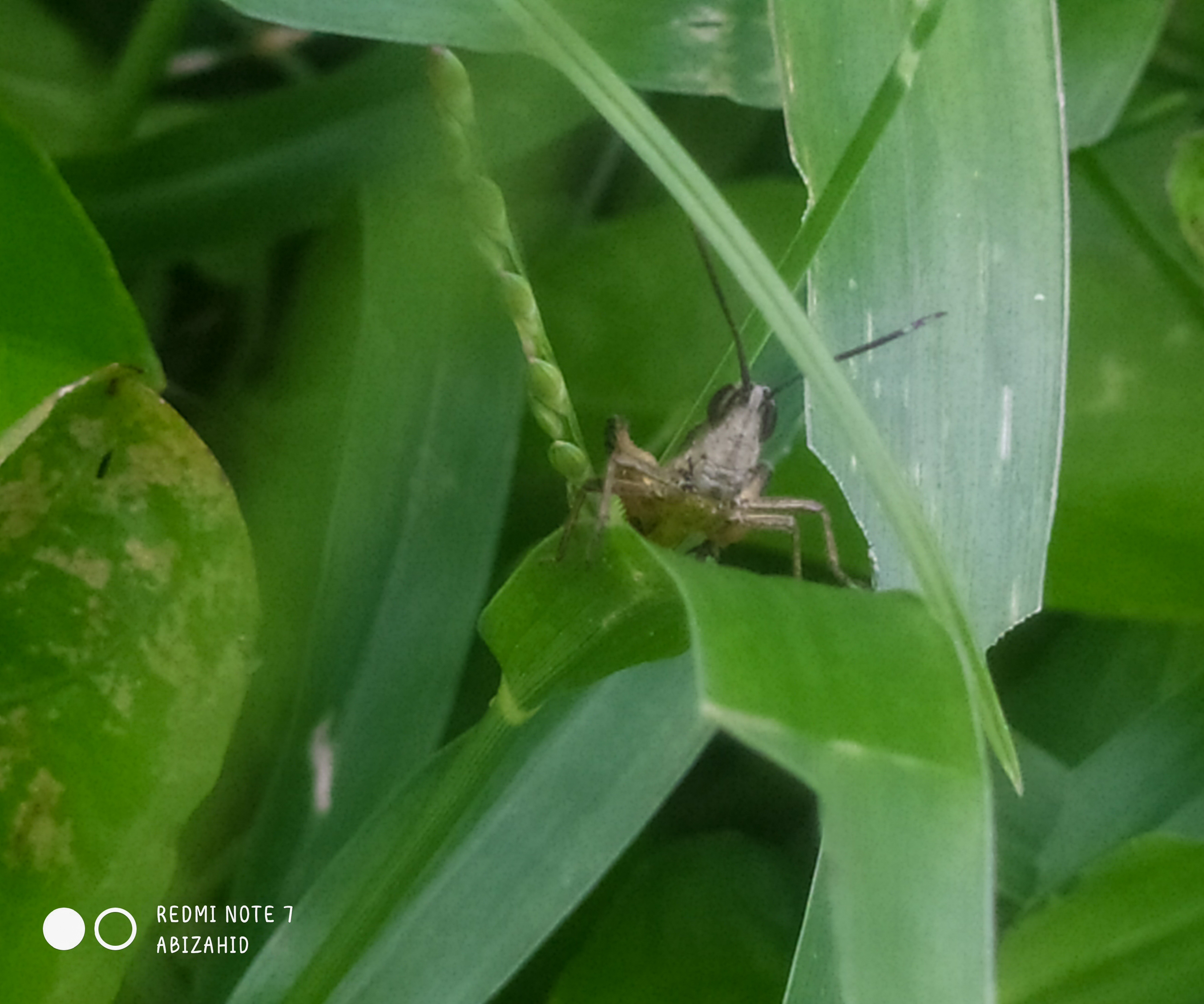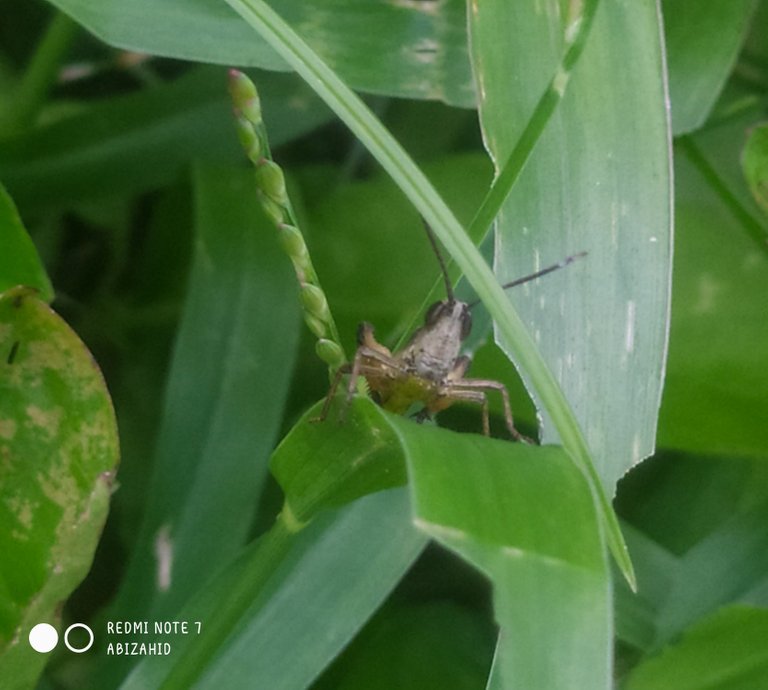 Okay, that's all my post for today. Thank you #Hive friends for being willing to read, comment, and upvote my post. Don't forget to reblog my post if you like it and want others to see and read it too. And don't forget to also read my previous post. Warm greetings from me @abizahid...
| Location | Lhokseumawe - Indonesia |
| --- | --- |
| Object Photos | Spodoptera and Rice Locust |
| Camera Maker | Xiaomi |
| Camera Model | Redmi Note 7 |
| Take time | 13:50pm |
| ISO Speed | 100 |
| Flash Mode | No Flas |