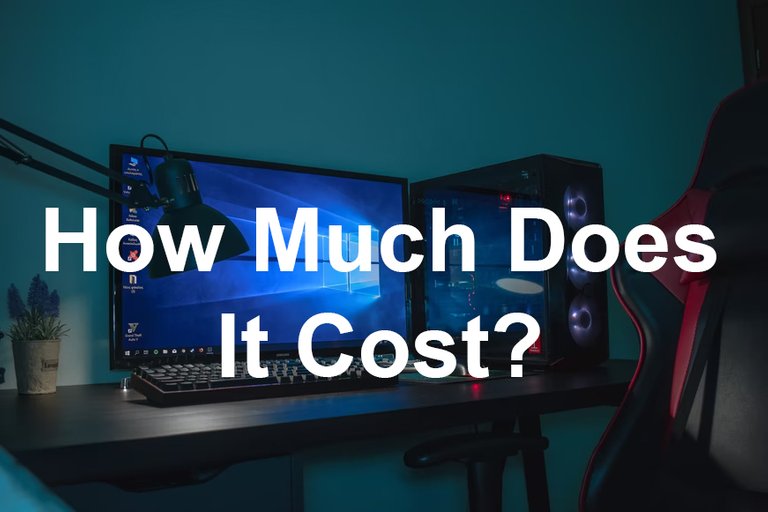 Image Source Edited by Me

As an IT Guy and a Computer Enthusiast, I have always been asked this question by my family, friends and acquaintances so many times that I have lost count. People seem to think a computer as a simple device and would just ask how much it cost. The question should not be "How much it cost" but "How much are you willing to spend".
---
How Much Are You Willing To Spend?
Now if you are an average joe and you asked an IT guy this question. You will most probably get this answer 100% of the time. And when we ask this question most people would have a confused look at their faces. Like they don't understand what's happening. They only wanted how much a computer costs right?
Building a computer is easy and will depend on how much you are willing to spend. To be honest you can build a computer with almost any budget from very low budget to very high budget. There will always be a computer waiting to be bought for every budget, so the main question should be how much are you willing to spend? Computers are easy and complicated at the same time. Every component has a budget and the more you are willing to spend the higher the quality of components you are going to get. But that doesn't mean you can't get high quality components for low budget pc builds, for that you just have to sacrifice some parts that are not that important or parts that can be easily upgraded in the future.
Example if you are on a really tight budget then we can buy a high quality power supply first. This is probably the first time I would really suggest to anyone who would want to build their own computers. Most IT guys would say low budget computers doesn't need a high quality power supply, because it only needs a small amount of power but I don't believe the same thing.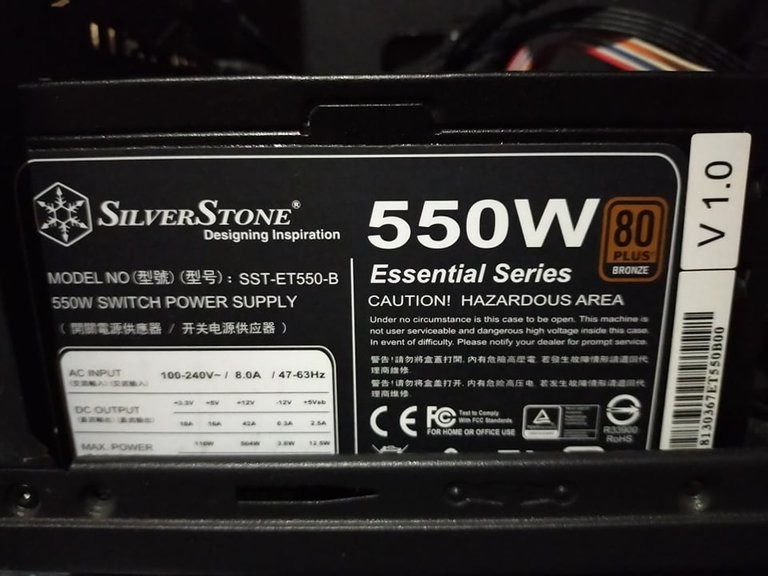 For me personally the first thing I would buy for a low budget or any kinds of budget computer build is a high quality power supply. The main reason for that is the power supply is the heart of your computer. It is the one giving your computer all the power it needs to run. It regulates the current that goes into your computer for it to run safely. If the power supply goes bad then there is a high risk it can't regulate the current properly and will send more power than what your computer needs and thus toasting your computer, which means all of your investment in the computer will go down along with the power supply. So never cheap out in the power supply even for low budget builds.
You will know if a power supply is high quality if it is 80+ certified. Note there are a lot fake 80+ power supplies going around from untrusted brands, so only buy from trusted brands if you can. For my personal computer I am using Silverstone brand from the picture above. It is 80+ bronze and have been using it for 6 years now and it never gave me any problem at all. If I remember correctly I bought it for around $50 back then. It's expensive yeah but I never regretted buying it. For low budget builds there are budget 80+ power supplies from Corsair brand which I bought for my computer shop, it only cost me $30 each.

Image Source
For the other parts we won't have to worry about their quality as most of them could last up to 10 years if maintained properly, well except for the RAM. I have both cheap and branded RAMs in my computer shop so I can definitely tell you guys this based on experience. The cheap RAM died on me after 1 year. So I had to buy new ones, I replaced them with branded ones after they died on me, all in all 10 RAMs died on me after 1 year as I had 2 RAMs for each computer. I have a total of 10 computers in my shop, 5 had cheap RAMs and the other 5 with branded RAMs. But that's not to say cheap rams are all that bad. If your budget doesn't allow you to get branded ones you can buy cheap ones right now and just upgrade it later.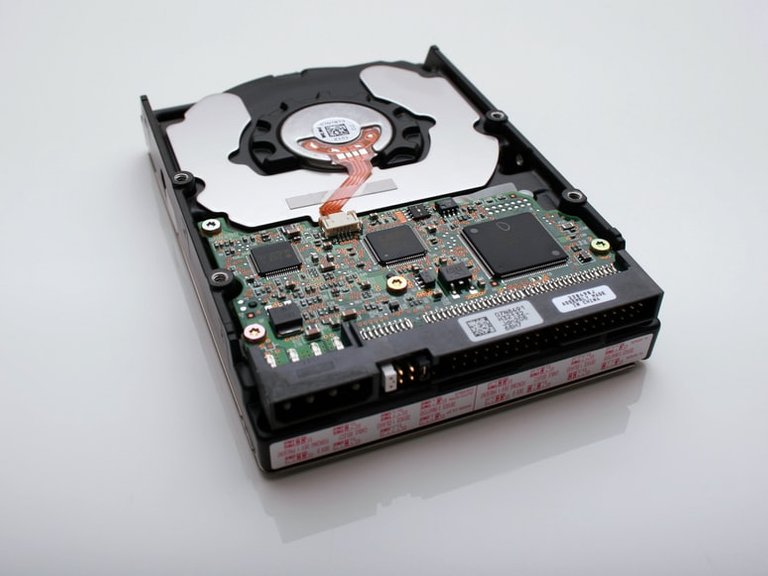 Image Source
As for hard drives, you really don't need a brand new one for this. As I said above hard drives can last up to 10 years and sometimes even 20 years. As long as it is not physically broken then there is nothing to worry about. There are a lot of cheap used hard drives on the 2nd hand market so you can definitely cheap out on this one.
---
How will you use the computer?
This is also a factor that we need to reconsider when building your computer for your budget range. As I said above you can buy a computer for almost any price but that doesn't mean buying it cheap and expecting it to run high end softwares/programs or watching 4k videos with it. That is just wishful thinking. So depending on how you will use the computer that you are planning to buy, it will greatly affect the cost of your computer. It is very easy to overspend when buying computers that is why it is very important that you ask an IT friend who knows a lot about computers. Or do your own research. There are so many quality information online which you can read but most of them are for high end computer builds which may not suit your needs.
---
Budget Suggestions
If you are just planning to surf online, like google, social medias, watching light youtube videos and for office and online classes. Then I would suggest a budget and build below. Please note that these are the prices I have researched at the time of writing this blog, they are not fixed and should not be taken at face value.
| Computer Part | Name | Used Price | Brand New Price |
| --- | --- | --- | --- |
| Power Supply | Corsair CV 450 80+ Bronze | $20 | $40 |
| Processor | Athlon 200GE / 3000G | $30 | $60 |
| Motherboard | ASUS PRIME A320M-K | $30 | $60 |
| RAM | Cheapest DDR4 2400mhz 4gb RAM you can find | $25 | $40 |
| Hard Disk Drive/Solid State Drive | Cheapest 500GB HDD or 120GB SSD | $15 | $40 |
| Computer Case | Cheapest you can find | $5 | $20 |
| Monitor | Cheapest 18.5" you can find | $20 | $40 |
| Mouse and Keyboard | Cheapest you can find | $5 | $10 |
For $310 you can now have a brand new decent dual core computer that is great for use cases such as stated above. Again you can mix brand new ones with used ones so you can actually go much cheaper. If you managed to get a hold of all these parts in the second hand market then congratulations you just saved 50% of your budget. But honestly If I had a $310 budget and I got a hold of some used parts then upgrading the RAM and Hard Disk Drive/Solid State Drive would be my top priority.
For budget gamers I would still use the build above but instead of Athlon 200GE or 3000G I would go for Ryzen 3 3200G for just a $60 more. Ryzen 3 3200G has a more powerful integrated graphics than Athlon. Around 100% more I think as I'm getting 100% more FPS from my Ryzen 3 3200G than my Athlon 200GE computers. I have 5 Ryzen 3 3200G in my shop and my players can game and stream at the same time. Well there are some fps drops here and there but it never bothered them. Most of my customers here love to stream while gaming. Although the games they are playing are not AAA games. You can't really expect to run AAA games with just an integrated graphics. When you are just a budget gamer then better not expect a smooth game play experience.
For mid range to high-end computer builds with a budget of $1000 or more I would suggest using the percentage build below. Again this is not a fixed ratio but this is what I used when I built my own mid-range gaming computer
| Computer Parts | Budget Percentage |
| --- | --- |
| Graphics Card | 50% |
| Processor + Motherboard | 25% |
| RAM | 15% |
| Power Supply | 10% |
| Other Peripherals | 5% |
Again this ratio is not fixed and you can adjust it according to your needs specifically. Every gamer or computer enthusiast has their own way of mixing this ratio depending on what they prioritize but one thing is true for everyone. The graphics card should have the highest budget percentage of all the computer parts. I see some people use 70% of their budget into their graphics card. Which is fine in my opinion. That is their priority and it fits their budget.
---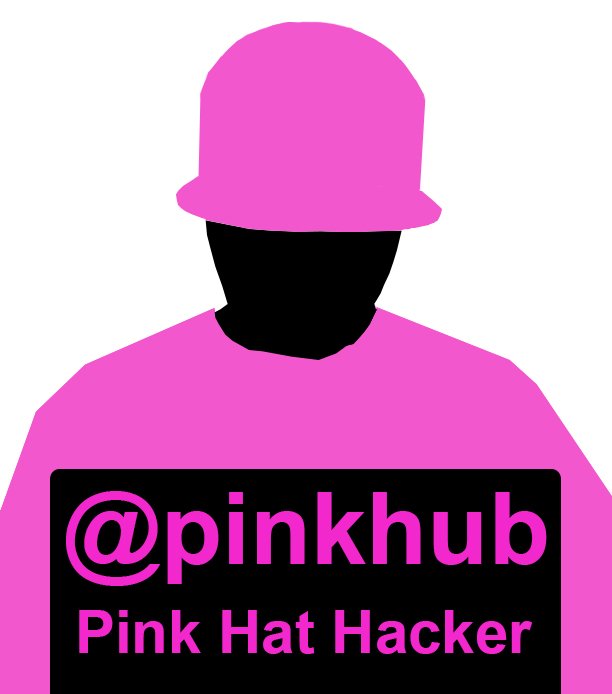 Hello guys I am Pink Hub and I love all that is pink.
Show me pink and I'll show you a 😍
Living in the province of Cebu in the Philippines.
I graduated in Bachelors of Science in Information Technology Major in Programming.
I'm a Businessman, a Computer Enthusiast, a Gamer and a Programmer.
I love to learn new things so reading is one of my passions. I'm an open-minded person so you can just go ahead and throw all your thoughts at me in the comments. I welcome all comments good or bad with open arms and legs 😁
Face your problems, but if the problem is your face. Worry not I can edit 😇