---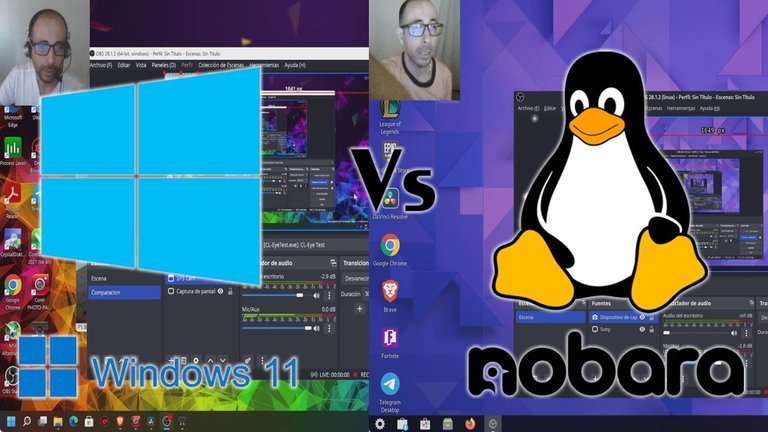 Saludos comunidad hace poco instale el Nobara dicen que es un nueva versión de Linux más adaptable, esta pensada para ser uno de los sistemas operativos ideales para los
#Gamer
y creadores de contenido, el problema actual es la compatibilidad que Linux tiene para instalar algunos juegos y aplicaciones por eso este sistema operativo quiere romper ese paradigma pero eso es en teoría, en el video comparo ambos sistemas operativos de una manera parcial y en la practica para lograr una comparación justa entre ambos.
Greetings community, I recently installed Nobara, they say that it is a new, more adaptable version of Linux, it is designed to be one of the ideal operating systems for
#Gamers
and content creators, the current problem is the compatibility that Linux has to install some games and applications that is why this operating system wants to break that paradigm but that is in theory, in the video I compare both operating systems in a partial way and in practice to achieve a fair comparison between the two.

Se que muchos ya estamos acostumbrados al Windows la mayoría de nosotros lo hemos usado por lo menos una ves en nuestras vidas y para algunas personas es el único sistema operativo que han visto realmente es indiscutible que Microsoft tiene gran parte del mercado mundial, sin embargo Linux ha sido su competencia durante décadas, el problema entre ambos sistemas operativos es la adaptabilidad del usuario, ciertamente ya estamos acostumbrados al Windows y lo vemos como algo fácil de utilizar mientras que Linux se ve como un sistema más complejo y es más que nada utilizado por programadores y personas que entienden su lenguaje.
I know that many of us are already used to Windows, most of us have used it at least once in our lives, and for some people, it is the only operating system they have seen, it is indisputable that Microsoft has a large part of the world market, however, Linux has been its competition for decades, the problem between both operating systems is the user adaptability, indeed we are already used to Windows and we see it as something easy to use while Linux is seen as a more complex system and is mainly used by programmers and people who understand their language.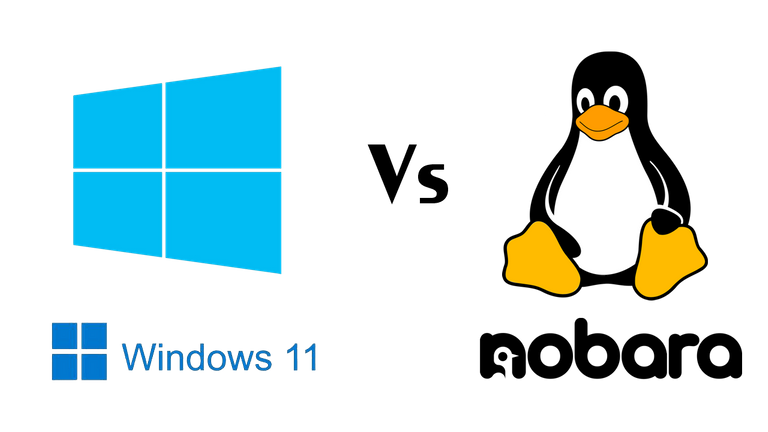 En lo que a programas y aplicaciones se respecta Windows tiene muchas más opciones para escoger y aunque Linux es un Sistema Operativo que consume menos recursos y puede ir más rápido, la verdad es que Windows es más adaptable al usuario por lo que la mayoría de programadores solo desarrolla programas para Windows. aunque en mi opinión personal también hay un tema económico y es que al ser un software gratis pocas personas se interesan en trabajar para desarrollar algo solo para compartir con la comunidad y repito esta es mi opinión personal, pero estoy seguro que muy pocas personas trabajarían por algo que es gratis y por eso prefieren solo desarrollar sus programas con la posibilidad de obtener alguna rentabilidad, por eso vemos que en Windows hay muchísima más variedad de programas. También como pudieron notar en el video algunos programas a pesar que sea el mismo en ambos sistemas operativos en Linux no es tan intuitivo de usar y aun tienen errores creo que lo pudieron notar mientras usaba el OBS y sobre todo el Davinci Resolve la verde no entiendo porque me da esos errores supongo que por la adaptabilidad de ambos lenguajes no lo sé, pero sin dudas me cuesta más trabajar en Linux.
As far as programs and applications are concerned, Windows has many more options to choose from and although Linux is an Operating System that consumes fewer resources and can run faster, the truth is that Windows is more adaptable to the user, which is why most programmers it only develops programs for Windows. although in my personal opinion there is also an economic issue and that is that since it is free software few people are interested in working to develop something to share with the community I repeat this is my personal opinion, but I am sure that very few people would work for something free and that is why they prefer to only develop their programs with the possibility of obtaining some profitability, that is why we see that in Windows there is a much greater variety of programs. Also, as you could see in the video, some programs, even though it is the same in both operating systems, in Linux, it is not so intuitive to use and still has errors. I think you could have noticed it while using OBS and especially Davinci Resolve, the green one, I don't understand. I don't know why it gives me these errors, I guess because of the adaptability of both languages, but without a doubt, it is more difficult for me to work in Linux.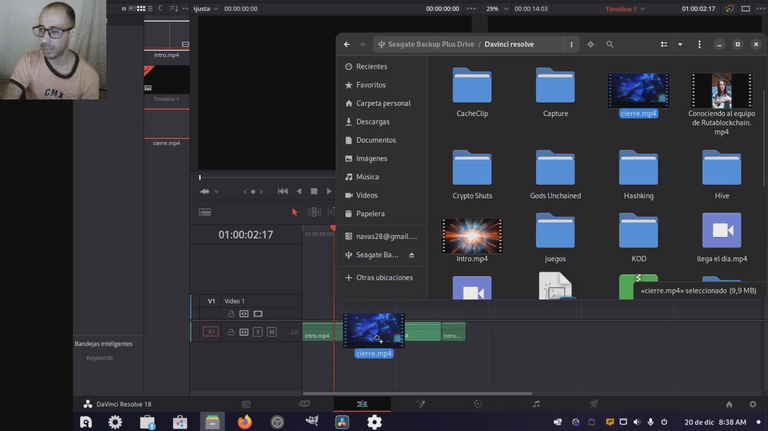 Siento que aún le falta un poco más de evolución, pero sin dudas esto representa un gran paso para Linux que ya comienza a adaptar su sistema para tener mucha más compatibilidad con más programas en el novara bien pre instalado el Lutris que es una especie de traductor que le permite interpretar algunos juegos de Windows para Linux pero eso lo quiero dejar para otro video por que lo ideal es probar ejecutando los juegos pero si les quería adelantar que esto ya existe y se esta trabajando para mejorarlo cada día más les dejo la página oficial de Lutris para que puedan ver ustedes mismos la cantidad de juegos que son compatibles con Linux ahora mismo.
I feel that it still needs a little more evolution, but without a doubt this represents a great step for Linux that is already beginning to adapt its system to have much more compatibility with more programs in the novara well pre-installed Lutris, which is a kind of translator that allows you to interpret some Windows games for Linux but I want to leave that for another video because the ideal is to try running the games but if I wanted to tell you that this already exists and we are working to improve it every day I leave the page Lutris official so you can see for yourself how many games are compatible with Linux right now.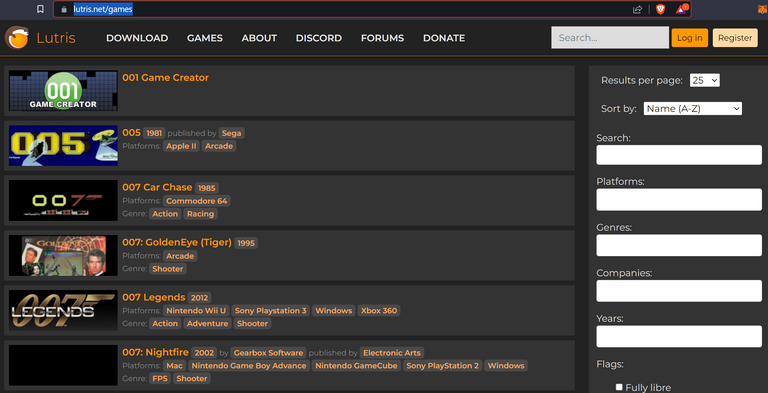 Por el momento solo queda afirmar lo que notaron en el video y es que aun Windows sigue siendo mejor.
At the moment it only remains to affirm what they noticed in the video and that is that Windows is still better.
Imágenes creadas en Corel Photo Paint con recursos de pgnwing, Capturas de pantalla del video y la pagina oficial de lutris.
Images created in Corel Photo Paint with resources from pngwing Screenshots of the video and the official page of lutris

My social networks
Hive: @elfino28
https://twitter.com/ElFinoNFT
https://www.instagram.com/ElFinoNFT
https://www.youtube.com/@ElFino28
telegram https://t.me/ElFinoNFT


---
▶️ 3Speak