It's becoming a little harder now to find fascinating insects. Other sorts of insects are hardly easy to find, with the exception of locusts, common dragonflies, and stink bugs, which are all too easy to find anywhere.
A friend jokes, "Are they quarantined or placed under lockdown by a tribal chief?" Who can say? 😁
One additional thing: butterflies and some types of moths that occasionally fly back and forth may be the easiest to find. For instance, Hübner's wasp moths (Amata huebneri) are more common in bushes and are simpler to find, possibly because they are not the type of moth that is nocturnal.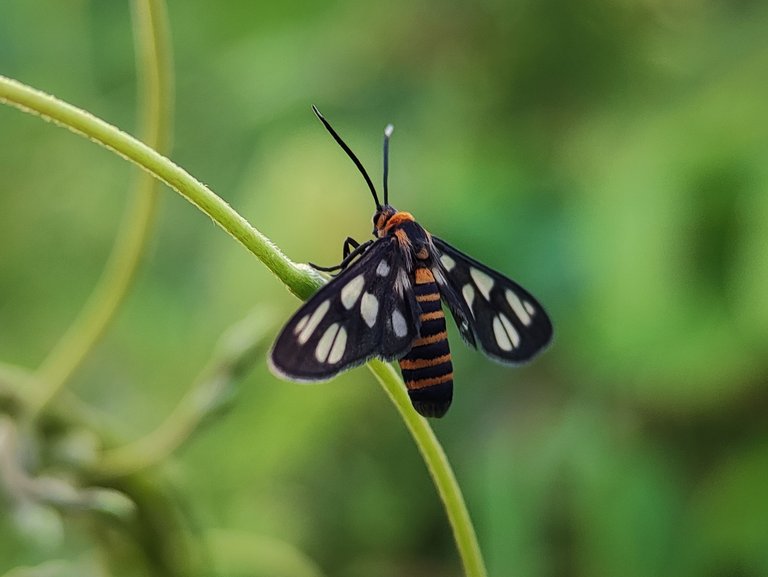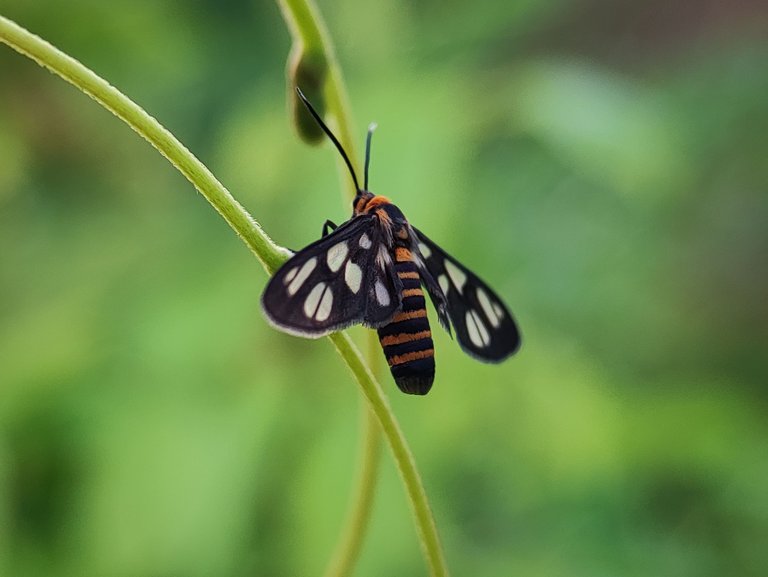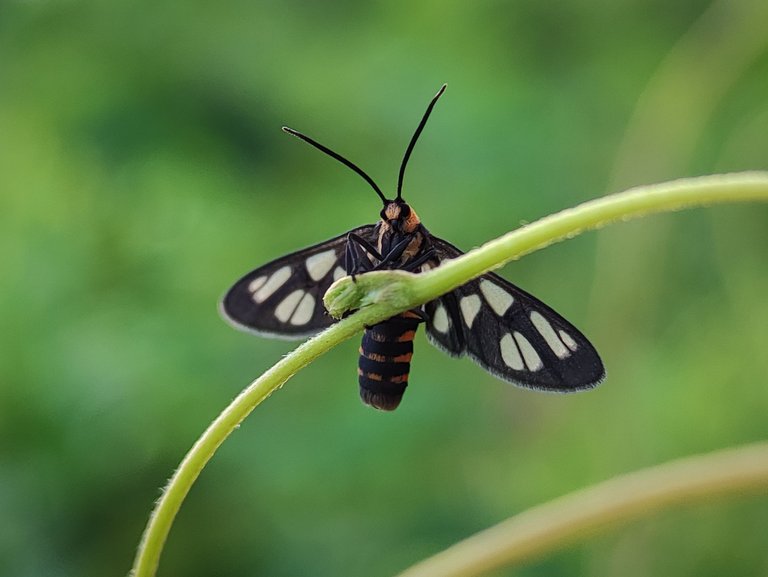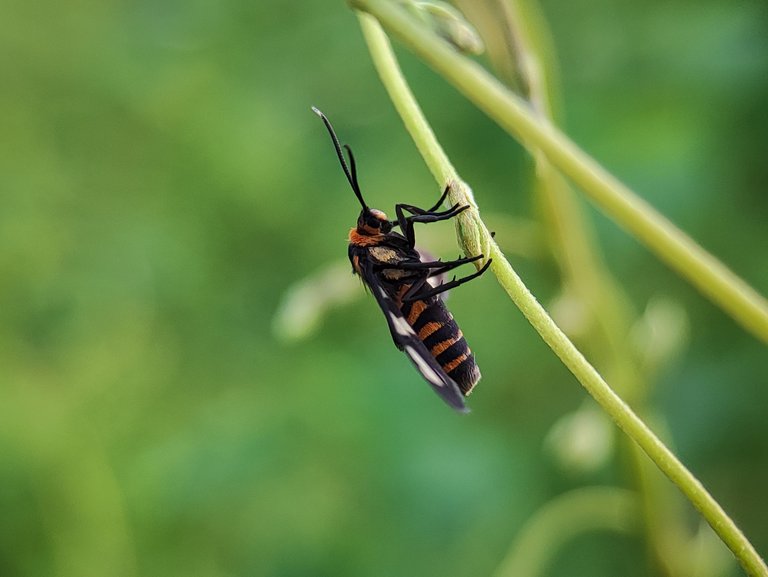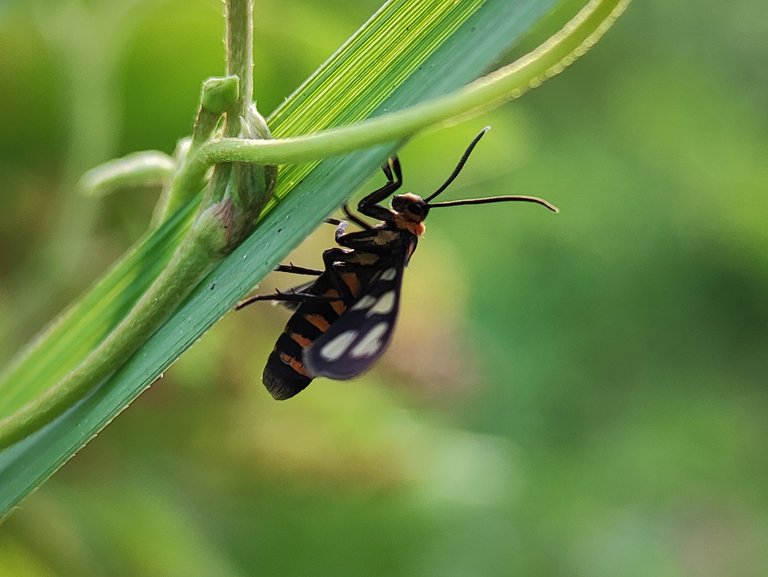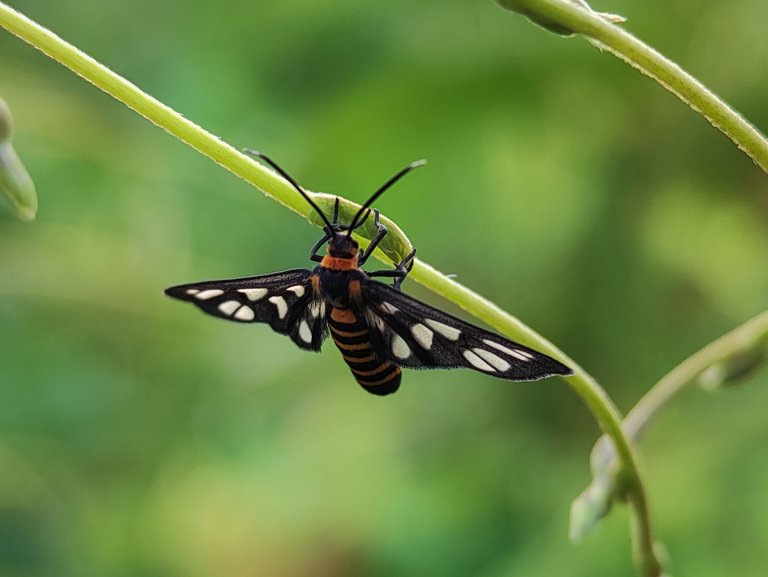 For some reason, I start to miss Mr. @faltermann, our butterfly expert, whenever we discuss butterflies or moths. His current state is unknown to me. Simply put, I wish him well, whether at work or at home.
---
All of the images here are my own work, taken with Xiaomi POCO NFC smartphone and an assembled external macro lens.