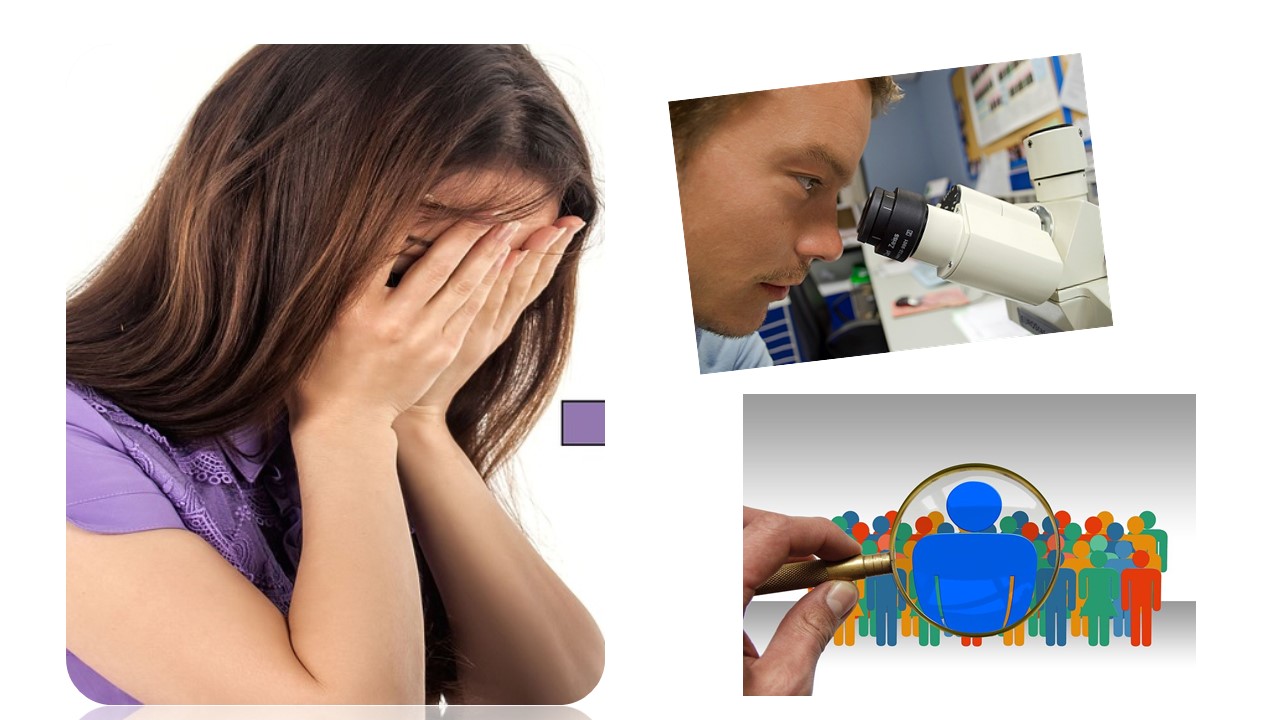 Sí. No son muchos los científicos que entienden que el problema mayor que lleva consigo el trabajo investigativo y expositivo consustanciado con la respectiva profesión, es que la realidad (en tanto apoyatura de todo el resto de los objetos consustanciados con tal trabajo -como el pensamiento, el lenguaje y otros-) posee en sus entrañas, ¡por paradójico que sea el asunto!, una gigantesca vocación de engaño, de falsedad, de auto-encubrimiento. La realidad se presenta en ocasiones no como es, sino como no es; inclusive, como su contrario... Sí; como su contrario disfrazándose, así, como si mostrase su verdadera esencia. Así ocurre no solo con la realidad social (en cuyo tejido hace vida el poder de un grupo o individuo sobre otro grupo o individuo), sino con la dizque ingenua realidad natural.
Yes. There are not many scientists who understand that the biggest problem that the investigative and exhibition work inherent to the respective profession entails, is that reality (as support of all the rest of the objects consubstantiated with such work - such as thought , language and others-) possesses in its entrails, however paradoxical the matter may be!, a gigantic vocation of deception, falsehood, self-concealment. Reality is sometimes presented not as it is, but as it is not; inclusive, as its opposite ... Yes; as his opposite disguising himself, like this, as if showing his true essence. This is the case not only with social reality (in whose fabric the power of one group or individual over another group or individual lives), but also with the supposedly naive natural reality.
Hay que decir (aunque sea grosso modo) que en menor medida los filósofos de la ciencia (epistemólogos, gnoseólogos...) incurren en ese hábito de creer que el vaso de cristal "suda" al recibir agua muy fría en su cuerpo. Hay que apuntar, no obstante, que en efecto hay científicos con tales gríngolas, como también hay -aunque en menos medida- filósofos de la ciencia que usan tan lineales visiones.
It must be said (even roughly) that to a lesser extent philosophers of science (epistemologists, gnoseologists ...) fall into the habit of believing that the crystal glass "sweats" when receiving very cold water on its body. It should be noted, however, that there are indeed scientists with such gargoyles, as there are also - although to a lesser extent - philosophers of science who use such linear views.
LA LAPIDARIA Y HEURÍSTICA VOZ QUE AL RESPECTO EXPRESÓ EL FILÓSOFO CHECO KAREL KOSÍK EN LOS AÑOS '60s DEL PASADO SIGLO, SIGUE SIENDO NO SOLO GENERALMENTE SIMPLIFICADA POR MIOPES CIENTÍFICOS Y EPISTEMÓLOGOS, SINO CARICATURIZADA POR ÉSTOS (TILDÁNDOLA, INCLUSO, DE TRABALENGUA, DE JUEGO DE ROMPECABEZA)... / THE LAPIDARY AND HEURISTIC VOICE EXPRESSED IN THIS RESPECT BY THE CZECH PHILOSOPHER KAREL KOSÍK IN THE '60S OF THE PAST CENTURY, REMAINS NOT ONLY GENERALLY SIMPLIFIED BY SCIENTIFIC AND EPISTEMOLOGISTS MIOPES, FROM TILUSIAN, INCLUDING FROM TRAINING PUZZLE)...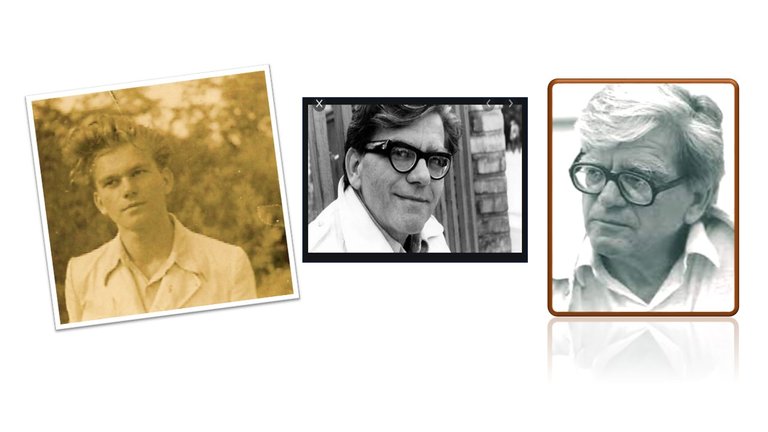 Aunque Karel Kosík (1926-2003) fue desde su país (Checoslovaquia) y a lo largo de su actividad como filósofo, un ardiente cultivador del marxismo y también ardiente opositor a lo que en la teoría y en la práctica significaba la URSS (mordiendo entonces los dolores de las prisiones, allanamientos a su hogar, despidos de sus cargos universitarios, etc.), pues su planteamiento sobre el talante engañoso que la realidad suele encarnar, genera con frecuencia en los medios científico y filosófico-científico de occidente y más allá de occidente, un gesto de voltear la cara y silbar. Entre ese gesto de voltear la cara y silbar ante el desgarrador y revolucionario planteamiento de Kosík, afloran con frecuencia y desgraciada sorna, expresiones y acusaciones como "trabalengua", "galimatía", en fin. Parece ser que disparatadamente le quieren cobrar a Karel Kosík el hecho de que su país perteneció a la órbita política soviética, dejando de ver que él ejerció de manera sostenida (y personal), una crítica dialéctica sobre el asunto, preponderando lo filosófico, lo académico. Esta situación nos hace recordar las palabras del ideólogo venezolano Teodoro Petkoff (1932-2018) cuando hacía referencia a la tradicional cultura de la izquierda... "Es que esa gente no olvida, ni rectifica, ni perdona". Claro... agregaríamos ahora que no solo incurre en ello la izquierda clásica y radical, sino la derecha clásica y radical.
Although Karel Kosík (1926-2003) was from his country (Czechoslovakia) and throughout his activity as a philosopher, an ardent cultivator of Marxism and also an ardent opponent of what the USSR meant in theory and practice (biting then the pains of prisons, raids on his home, dismissal from his university positions, etc.), since his approach to the deceptive mood that reality usually embodies, frequently generates in the scientific and philosophical-scientific circles of the West and beyond. West, a gesture of turning the face and whistling. Between that gesture of turning his face and whistling at the heartbreaking and revolutionary approach of Kosík, expressions and accusations such as "tongue twister", "gibberish", emerge frequently and unfortunate. It seems that they wildly want to charge Karel Kosík for the fact that his country belonged to the Soviet political orbit, failing to see that he exercised in a sustained (and personal) way, a dialectical critique on the matter, prevailing the philosophical, the academic . This situation reminds us of the words of the Venezuelan ideologist Teodoro Petkoff (1932-2018) when he referred to the traditional culture of the left ... "It is that these people do not forget, nor rectify, nor forgive." Of course ... we would add now that not only the classical and radical left incurs, but the classical and radical right.
Kosík prepondera en su agudo planteamiento las histórica y epistemológicamente consagradas categorías concreción, concreto. Como sabemos, tales categorías dan cuenta de lo objetivamente específico, singular, del objeto que se estudia. Bueno es recordar aquello que a mediados del siglo XIX decía con agudeza el maestro de Tréveris... Lo concreto es lo concreto toda vez que es la síntesis de las determinaciones. Y Kosík así lo recoge.
Kosík prevails in his acute approach the historically and epistemologically consecrated categories concretion, concrete. As we know, such categories account for the objectively specific, singular, of the object under study. It is good to remember what the teacher from Trier said with acuity in the middle of the 19th century ... The concrete is the concrete since it is the synthesis of determinations. And Kosík picks it up.
Bien. Expone el autor checo en su estupendo libro "Dialéctica de Lo Concreto", que la realidad con frecuencia no solo esconde su condición de concreto, sino que se muestra como la negación de su correspondiente concreto. La realidad puede llevar consigo una pseudo-concreción. La realidad es, decía, un zigzag entre la verdad y el engaño y es capaz de confundir hasta el más conspicuo investigador científico. La verdad se asoma y se esconde trazando así una contradicción dialéctica permanente. Contradicción dialéctica que el investigador científico está obligado, a punta de mentalidad asimismo dialéctica, que trascender con éxito.
Well. The Czech author explains in his wonderful book "Dialectic of the Concrete", that reality often not only hides its condition of concrete, but also shows itself as the negation of its corresponding concrete. Reality can carry with it a pseudo-concretion. Reality is, he said, a zigzag between truth and deception and is capable of confusing even the most conspicuous scientific researcher. The truth appears and hides, thus tracing a permanent dialectical contradiction. Dialectical contradiction that the scientific researcher is obliged, at the point of also dialectical mentality, to transcend successfully.
Cabría preguntarse entonces... ¿Cómo hallar esas determinaciones invisibles que signan el concreto y que al parecer no hacen vida en el objeto mismo sino fuera de éste? ¿Cómo estudiar las pistas de esas determinaciones para los efectos de desactivar la vocación que lleva el concreto de ocultarlas? Ah... la gran pregunta... ¿Resulta procedente el acostumbrado método de ensayo (el hoy llamado "hipotético-deductivo" o simplemente -y en singular- "método científico") para tomar el pulso de las determinaciones globales que acuñan el objeto, pudiendo así desmontar toda pseudo-concreción?
One might wonder then ... How to find those invisible determinations that mark the concrete and that apparently do not make life in the object itself but outside of it? How to study the clues of these determinations for the purpose of disactivating the vocation that the concrete carries to hide them? Ah ... the big question ... Is the customary test method (the today called "hypothetical-deductive" or simply -and in the singular- "scientific method") appropriate to take the pulse of the global determinations that coin the object, thus being able to deactivate all pseudo-concretion?



♦
FUENTE DE LAS IMÁGENES: (SOURCE OF IMAGES:)
https://pixabay.com/es/photos/tristeza-depresi%C3%B3n-soledad-triste-4008276/
https://pixabay.com/es/photos/personas-cient%C3%ADfico-microscopio-219985/
https://pixabay.com/es/illustrations/individuo-personales-lupa-5131427/
https://es.wikipedia.org/wiki/Karel_Kos%C3%ADk
https://www.google.com/search?q=kos%C3%ADk&source=lnms&tbm=isch&sa=X&ved=2ahUKEwj3icDnxe7wAhVGMlkFHb0yCBMQ_AUoAXoECAEQAw&biw=1280&bih=917#imgrc=ytaqfz2IpmX6RM


UNA POSDATA: (A POSTSCRIPT:)
En la red se pueden ustedes hallar mucha información sobre la obra genial de Kosík ("Dialéctica de Lo Concreto"). He aquí una... (On the web you can find a lot of information about the brilliant work of Kosík ("Dialectic of the Concrete"). Here's a ...)
http://theomai.unq.edu.ar/conflictos_sociales/Kosik_Dial%C3%A9ctica_de-lo_Concreto_cap1.pdf