visiting a place with my wife where the air is very cold
good evening friends, today I will again try to share some photos of the excitement when I traveled to one of the restaurants in my area and the air conditions were very cold and it was located at the top of Mount Salak.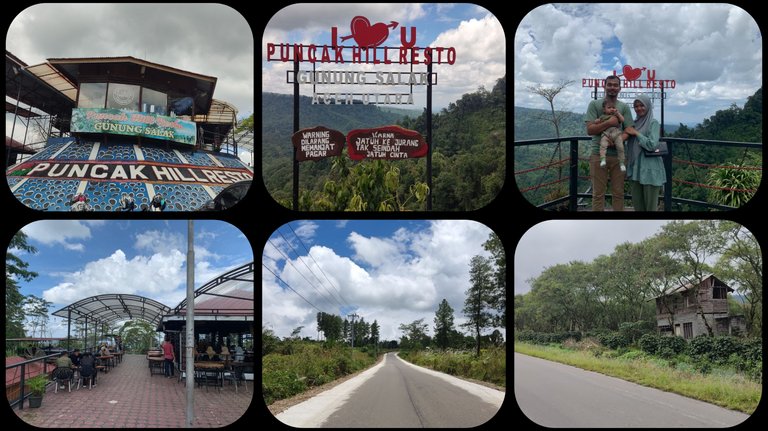 around nine o'clock in the morning I left with my wife and child on a motorbike and the distance to get there usually takes me about an hour, to travel we have to pass several high hills as follows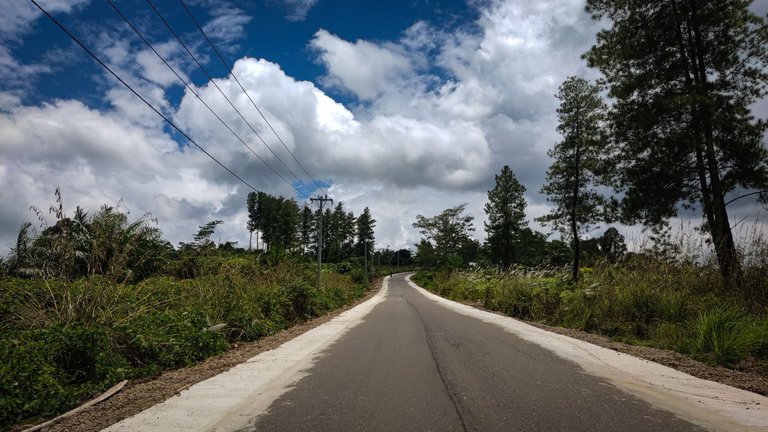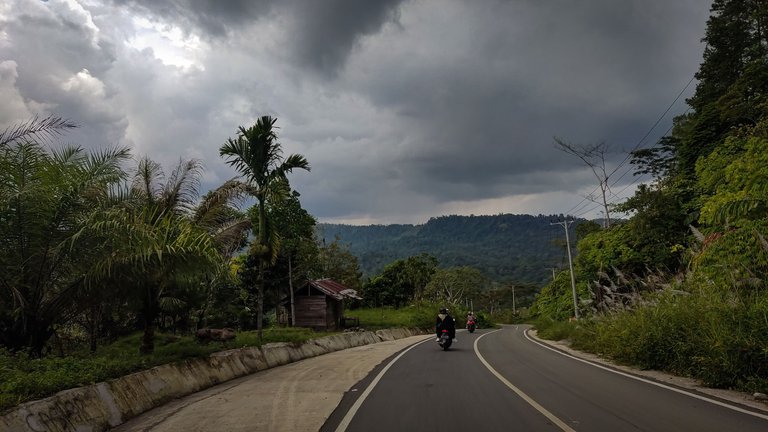 Not only that, along the road I saw several coffee plantations that were thriving and there were so many of them,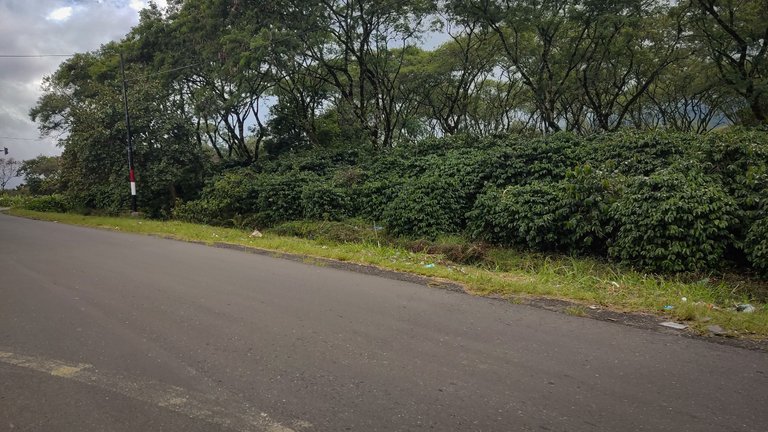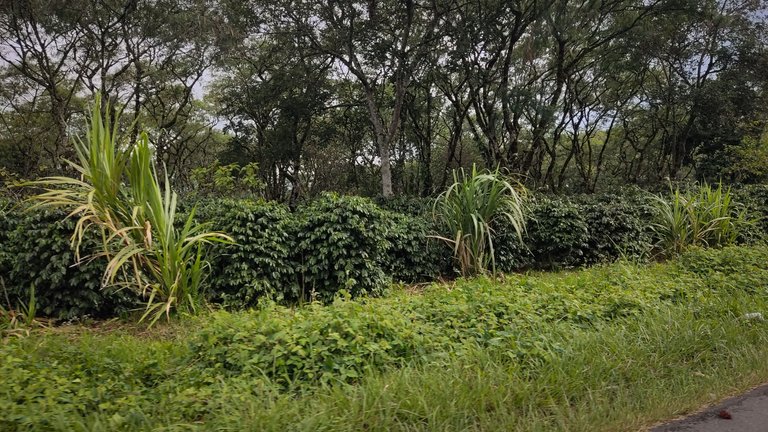 I also saw a wooden pile, which looked like the lodging of the owner of the coffee plantation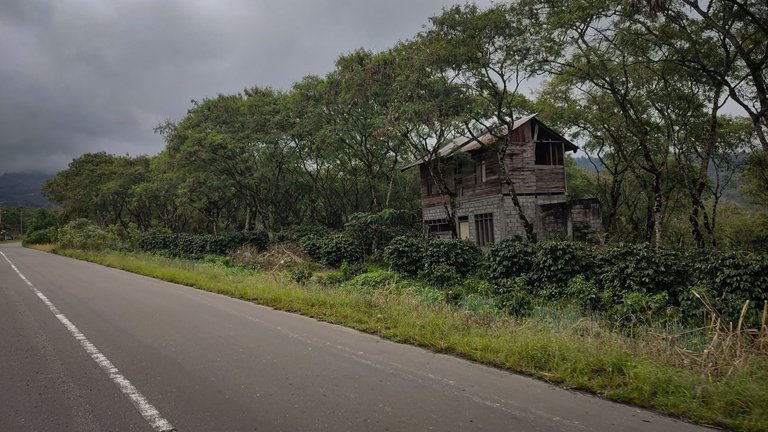 Several trees beside the road also have several flowers growing abundantly. The weather here is starting to get cold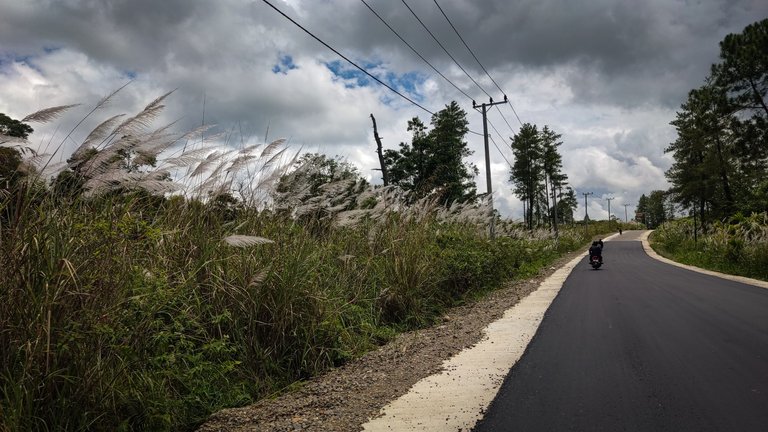 On the way, I also passed a Kede Coffee building which was no less beautiful, but because my destination was not that place, I just passed by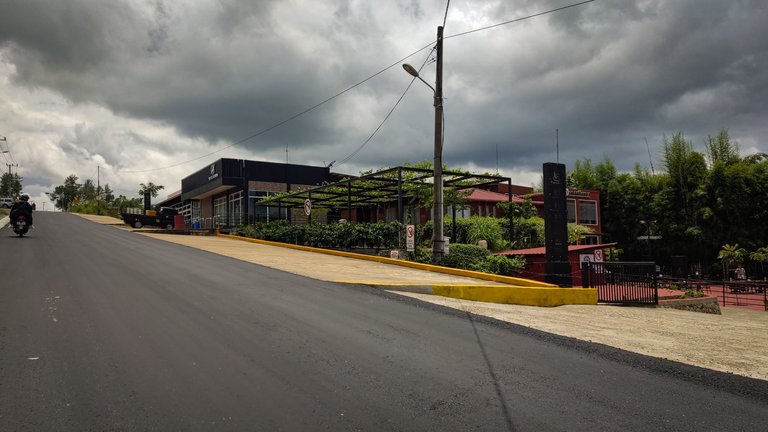 Several house designs that are very unique for me are also currently being built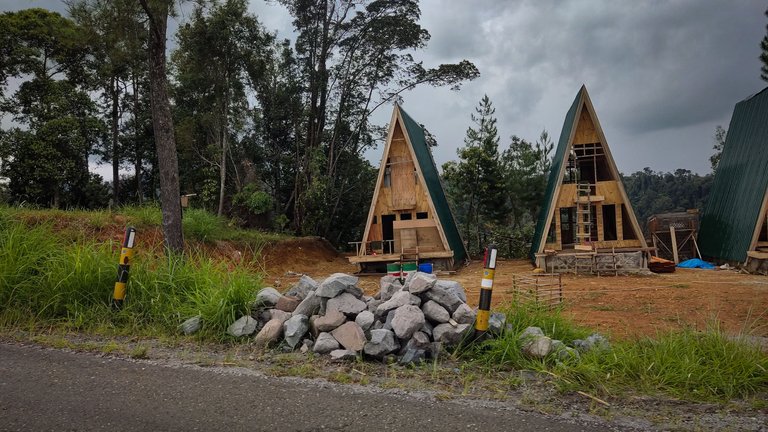 Several hills have also been cleared of wood so that they have been used as coffee planting areas and the hills look clean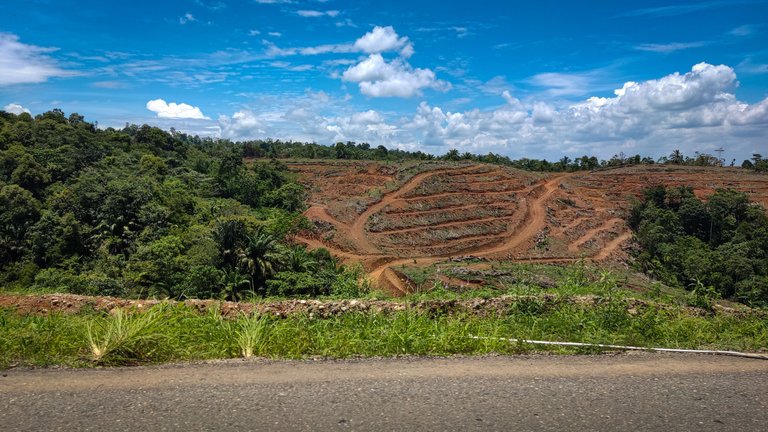 After a long journey, I arrived at the place I had planned, namely Mount Salak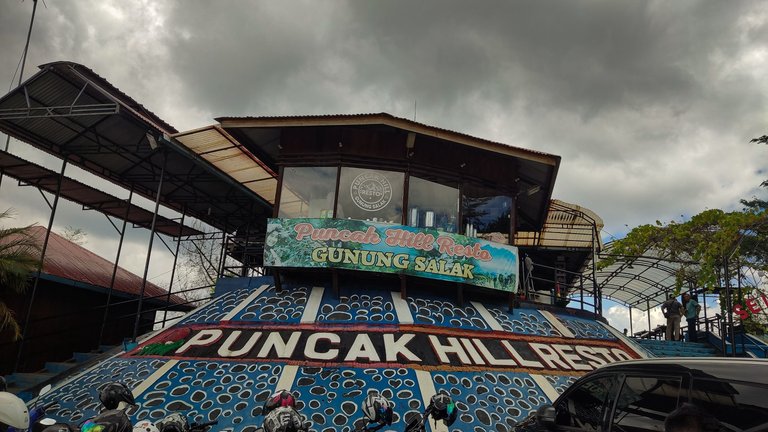 I immediately entered and saw that there was a stone written about the date the restaurant was first built and signed by a local official.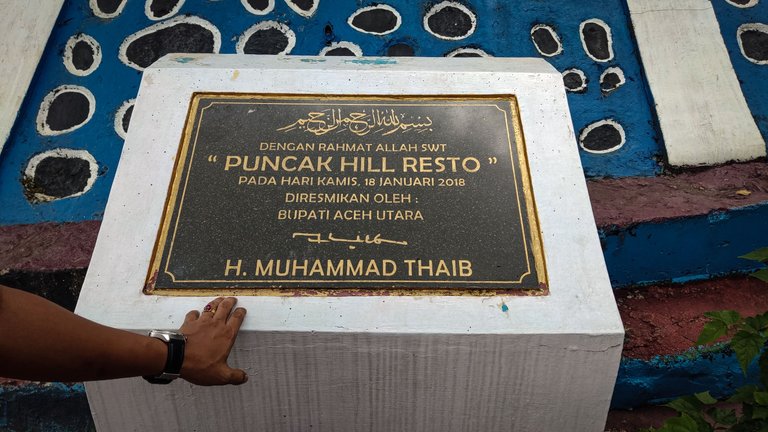 as I said first, the place is very cool, very suitable as a place to hang out with the family especially with some very beautiful natural views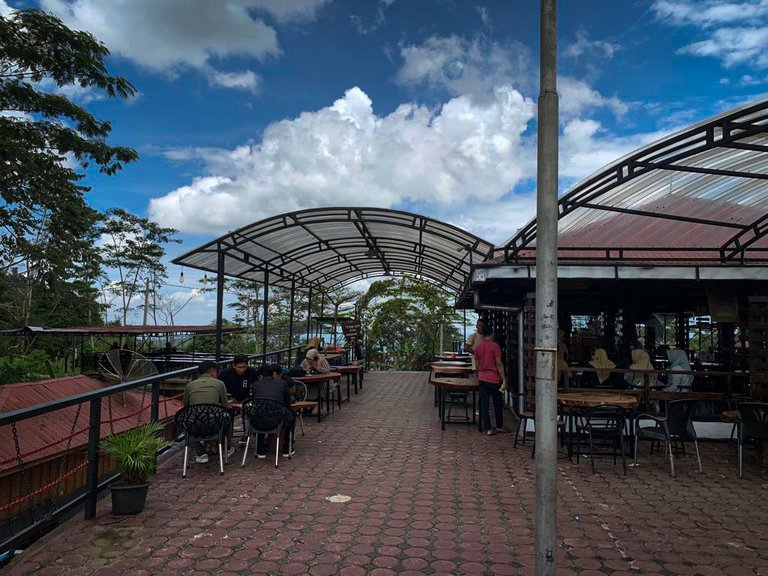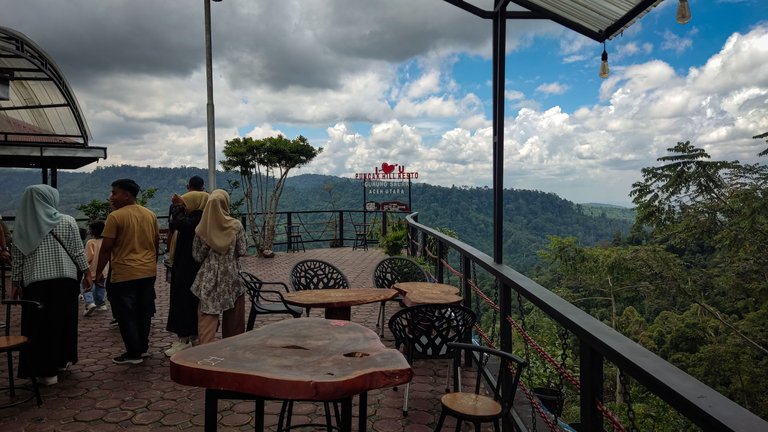 At the end of the place, there is a place for taking photos for customers who get a beautiful view
I immediately used the place to take several photos of my wife and children and I saw a very happy smile on their face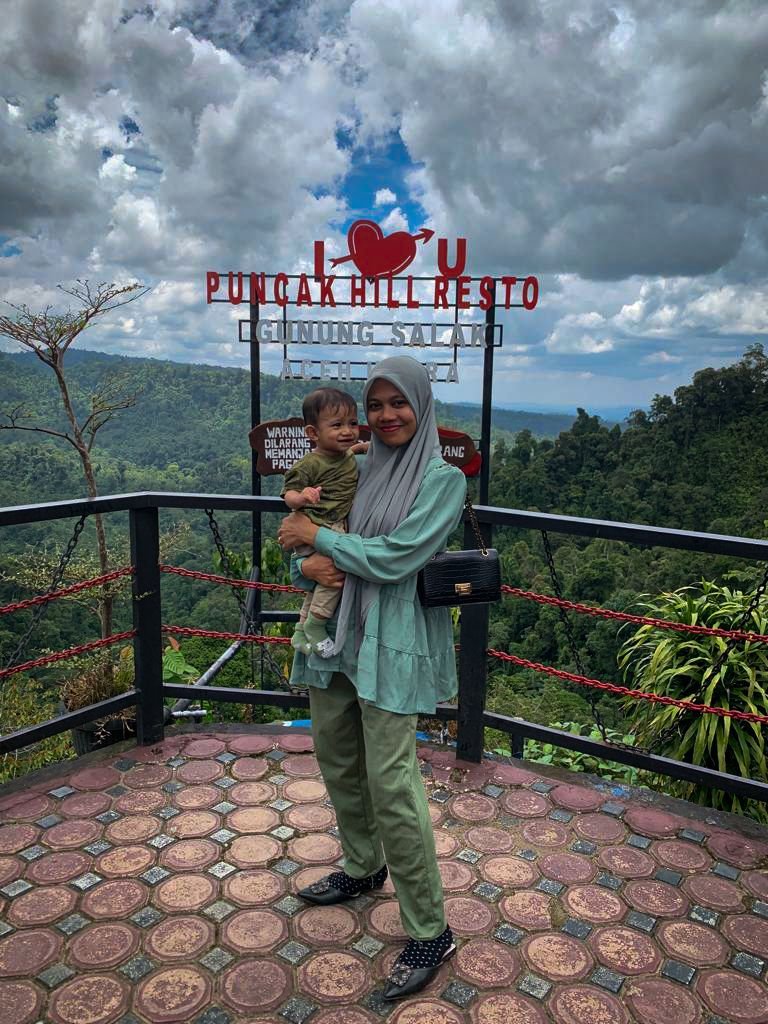 I asked one of the other visitors for help to take a photo of us which would be the first photo of us bringing my child to this place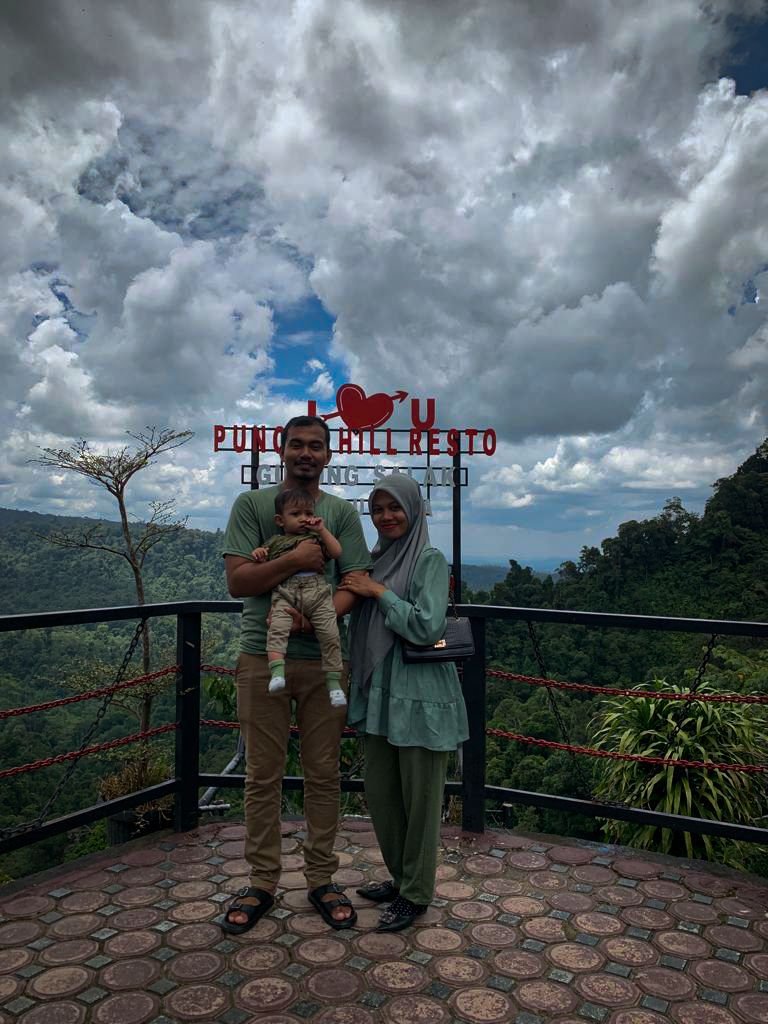 after that I immediately continued enjoying the food and drinks there, but unfortunately some of the photos of those beautiful moments had to be lost due to me doing the wrong thing by permanently deleting some photos, even though it was so fun to be there and made them so happy.
those are some of the excitement that I can share with all my friends, all the photos are my photos and some photos I took with my wife's cellphone.
---
---