If you are one of my followers, by now, you probably realize that my Hive-Blog article here is different from what I normally post on this platform. However, because there are so many Hivians who are also content creators on YouTube and are concerned about the new version of YouTube, I felt that this particular topic deserved attention here on this platform, especially after I noticed that nobody else had brought it up at all on Hive Blog.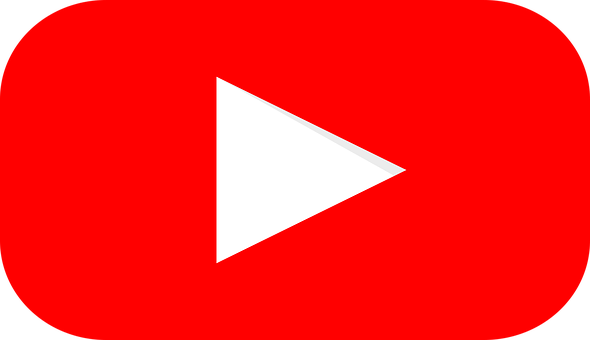 If you have had a YouTube channel for at least three years, you will probably notice that 2020 has brought a myriad of annoying problems for you on that platform. Pardon me if I get a little too slangy in my article here, but I'm just as frustrated with YouTube as you probably are.
After the Federal Trade Commission came down on YouTube like a ton of bricks, our beloved YouTube tried to pass their C.O.P.P.A compliance-related responsibilities on to their content creators until people spoke up and confronted their unjust activities. C.O.P.P.A. stands for Children's Online Privacy Protection Act.
YouTube forced each and every person who has a channel on their platform to make their liked playlist private at the beginning of this year. That is, if you didn't make your liked playlist private on your YouTube channel, YouTube did it for you and made it impossible for you to make it public again. That is interesting, because so many years ago, I vaguely remember something in their terms of service or community guidelines to the effect that they encouraged YouTubers to make their liked playlists public so that others could become more quickly acquainted with what their likes and dislikes were. I guess that suggestion YouTube made a while back doesn't matter to YouTube anymore.
Where does all this YouTube madness end? It is clear that YouTube has been pretty rotten to its content creators and YouTubers since the beginning of this year and even before then. It can be no mystery why you can pull up pages and pages of articles about Google and YouTube having to pay out millions of dollars to disgruntled YouTubers who have sued them, after you ironically Google that information. YouTubers need to unionize to protect their rights as content creators on that platform.
Now, YouTube has added the ultimate insult to injury and has posted a notification at the top of everyone's YouTube channel that reads:
This version of YouTube is going away soon. Switch to the new YouTube.
The notification appears exactly as it is shown in the video below.
YouTube Is Trying To Force Its New Layout On All YouTubers
Well, here is the problem. Many YouTubers don't want to switch to the new version of YouTube. The new version of YouTube brings technical problems in the form of oversized thumbnails and all sorts of other aggravations. I could give you a grocery list of what those other aggravations are; but if you have a YouTube channel, you likely already know what they are.
The question that all of us are asking is what can be done about this new version of YouTube being shoved down our throats in the near future. I don't know if I have the permanent solution to this problem. However, there may be a way to keep your old YouTube layout for at least a while longer beyond the time that YouTube actually begins enforcing its new layout on YouTubers in spite of that notification that keeps displaying on the top of everyone's YouTube channel screen to remind us all that YouTube does not intend to spare any YouTuber from this dreaded fate.
Not too long ago, Jason B Truth published an article on Hubpages that was titled "How to Get Your Old YouTube Layout Back." Therein you will find instructions on how to get your old version of YouTube back. According to that same article, it is fairly easy to get your old version of YouTube back if you are using the Google Chrome or the Mozilla Firefox browsers. There is also information therein regarding how to do so with other browsers. The only browser that you might encounter problems with in doing so is Internet Explorer.
Now, I cannot guarantee you that once YouTube has forced its new layout on all the YouTubers, the instructions in the above HubPages article are going to work. If YouTube really wants to force their new layout down everyone's throats, they may find a way to do so, so that none of those methods work anymore to restore back the old version of YouTube on your YouTube channel. However, it is definitely worth a shot to try those methods in getting back the old version of YouTube on your YouTube channel. Luckily, YouTube may have overlooked the fact that those methods still exist. We can only hope.
Feel free to comment below on how you feel about this new version of YouTube and the fact that YouTube is trying to shove it down everyone's throats. I'd be interested in knowing what your thoughts are about this situation, especially if you have a YouTube channel.
This Article Is Copyright-Protected.