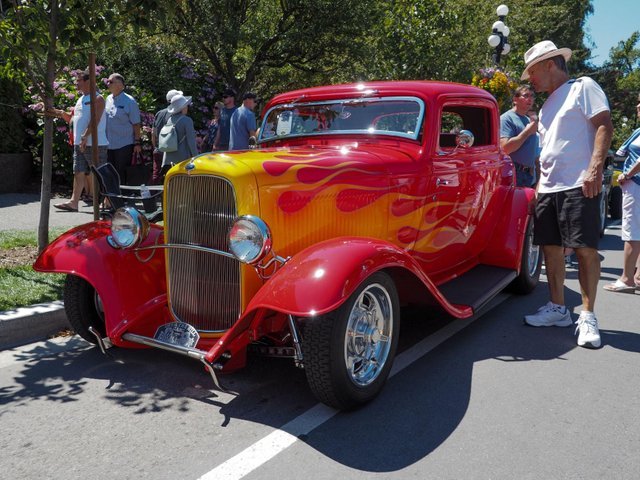 Images property of @keithboone

---
Curie Comment Contest is ongoing. Earn Steem by leaving good comments on posts upvoted by @curie. Find out how here.

NEW Rewards for Authors

Starting with this edition of the Curie Author Showcase all authors featured will receive a 500 SNAX reward. Curie joined SNAX near the beginning of June. We will be using SNAX as an added reward for authors featured in the Showcase posts, as well as the winners of our weekly comments contest.
For more details on SNAX please visit https://snax.one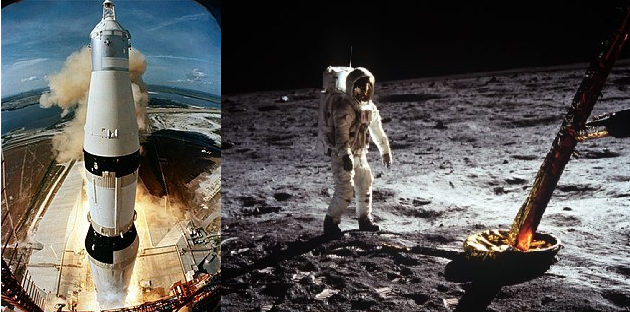 Images property of @oscarcede
Tributes honor many things and take many forms, @oscarcede made a tribute to commemorate the 50th anniversary of the moon landing, he wrote a great post telling us te stories that filled that mission with thrilling drama and the excitement of breaking new frontiers!
50 years have passed since the historic mission "Apollo 11" to the Moon. Those days from July 16 to 24, 1969, were unforgettable for me. I was 12 years old and, despite his young age, I remember that on the morning of July 16 he started the countdown to the launch from Cape Canaveral in the United States. USA UU., Saturn V Rocket, which would propel Apollo 11 to the Moon. - @oscarcede
Oscar is Venezuelan grandfather with a passion for agriculture, politics, economics and science, he joined Steemit in June of 2018 and his passion came to the platform, his blog focuses on educational videos on agriculture and each one of those posts excels on didactive value and quality!
If you want to check out @oscarcede's most recent post here you have family gardens, as livelihoods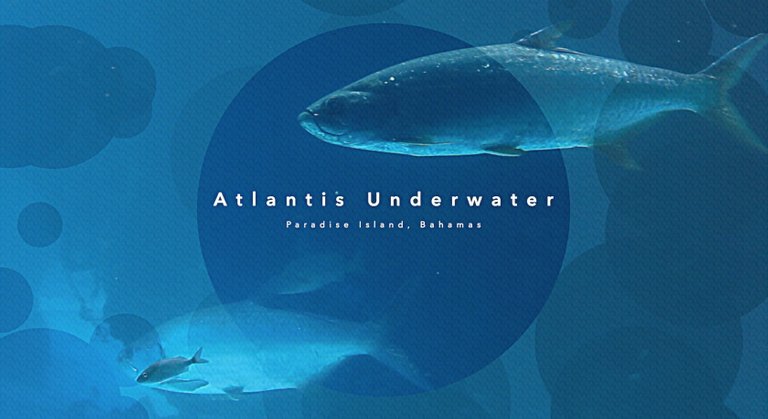 Images property of @jonnyrevolution
Getting out of the house is a really good way to see cool things, @jonnyrevolution went out to the Atlantis Aquarium in the Bahamas too see some amazing creatures, he then edited and shared with us a really cool video where we can see manta rays, sharks and a whole myriad of fishes in all their submarine beauty!
A variety video of sharks, rays, and other fish species shot from Paradise Island, the Bahamas in the famous Atlantis Aquarium. Coco the manta ray is the most notorious within this video...as she is at the aquarium only for a few more years. She continues to grow and will soon become too big to stay within the aquarium. She will be transported back to the Atlantic Ocean where she was born...just as many other manta rays that the Atlantis marine biologists have released and tracked. - @jonnyrevolution
Jonathan is a musician, web designer and amateur photographer who is in love with life, he joined our platform in June of 2016 and in these 3 long years he has been sharing his project with all of us, his blog centers around mostly art in all its possible forms and helping others in any way he can!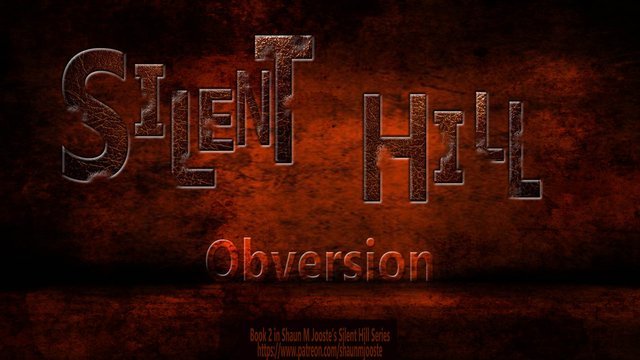 Images property of @shadowolfdg
Writing a story is not as easy as it looks, planning is an essential part of it and to help us do that in the genre of horror who's best than @shadowolfdg who wrote a really nice post about those elements we need to take care at the time of writing and planning a horror story, writing can be scary sometimes but don't forget to scare your readers too and with this post as a guide you're set to give your pen a try!
I'm taking a break from writing my upcoming horror novel, Silent Hill: Obversion, to talk about the key elements I consider when writing my horror novels. In past articles, I explained that I don't just sit and write. I always plan every aspect of the novel, breaking it down into parts, or acts, and then further into the outline for each chapter. Yet, that just plots out the substance of the novel. There are more abstract elements to consider for when I write the novel, and not just how many chapters or pages the book will have. And when it comes to the horror genre, there are so many facets to work out, that to me it is never just as simple as writing the book. - @shadowolfdg
Shaun is a writer hailing from South Africa, joined our community on January of 2018 and in his time here he's been showing us his writing skill in each opportunity he gets, his work is always impeccable and draws your attention with each word and with his new book coming soon you may want to check this author out and his webpage!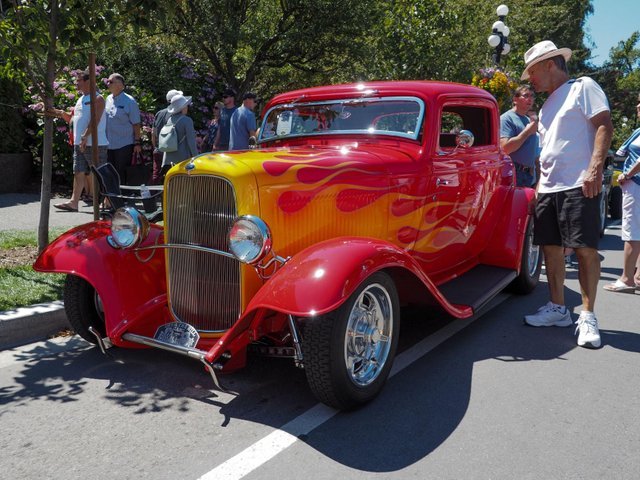 Images property of @keithboone
You go to a museum to look at beautiful art so it only makes sense that you go to the road to see beautiful cars, that's what @keithboone did, he was witness of the Northwest Deuce Days where more than 600 Deuce Coupes where modeling for everyone, he got amazing pictures of those gorgeous machines and some facts about his experience!
More than 1,300 vintage cars were in town last weekend for Northwest Deuce Days.
650 of them were Deuce Coupes making this the largest gathering of 1932 Fords anywhere in the world. The rest of the cars were various models all built before 1951. As you might guess, I've got a photo or two to show you! Ford built 15 different models in 1932. Of course, I learned this after the show. If I had known in advance I might have made a point of trying to capture all the different models but instead, my selections were pretty random and mostly based on splashy paint jobs. - @keithboone
Keith is a photographer from Canada with a passion for landscapes nature and wildlife and since he joined Steemit in July of 2018 his lense hasn't stopped, you can see the passion on each of his nature-focused photographies and his expertise in composition and light managing, if you want to see more of his work you can go here!
If you want to check out @keithboone's most recent post here you have Deranged Photography Contest - Portraits!!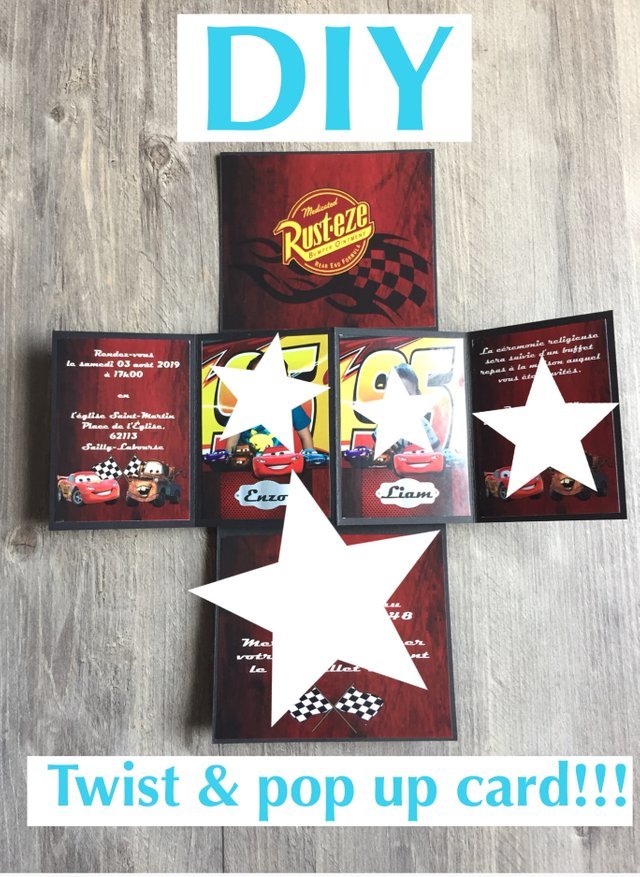 Images property of @tonie
Sometimes you need to give a present but don't know what to do, but fortunately we have @tonie here with a tutorial post that will teach everyone how to make our own DIY Twist & Pop-up Card, here you will find every step necessary to have a cute and awesome gift ready when you need it!
Hello! Hello and welcome back to my craft blog! I'm glad I made it at this time despite my hectic schedule. So today, I'm gonna share another DIY tutorial that even non-crafter can do it. This is just a very common interactive card that I made for the baptismal occasion, and I'm using Illustrator for the layout design and laser printer for the printing. - @tonie
Antonette is a Filipina living in Europe, an amazing artist and expert at cute DIY projects, she joined us in December of 2017 and since that moment she makes posts and tutorials focused on learning and teaching to do any kind of DYI projects!

This Curie Author Showcase was written by Curie Curator @elfranz (Franz) at times with input from other Curie curators and reviewers. All images and quoted texts are the copyright of their respective authors.