I released my first collection of short stories ("Scaring the Stars into Submission") back on New Years Eve of 2016. It was a surrealist approach to dystopian short stories. Think Ray Bradbury-meets-David Lynch. It was dark, it was fun to write, and reviews from most everyone who's read it have been mostly positive, which is always great for a writer to hear. Here's a link to that initial post here on Steemit:
https://steemit.com/fiction/@bucho/if-you-like-surrealist-dystopian-fiction-then-you-ll-like-scaring-the-stars-into-submission-debut-story-collection
Now...while I was putting the finishing touches on that book, I was finishing up my second collection of stories called "The Machinery of the Heart: Love Stories." These were not normal love stories by any means; I meant love of love, love of objects, love of ideas, strange loves, deceased loves, and loves that never were.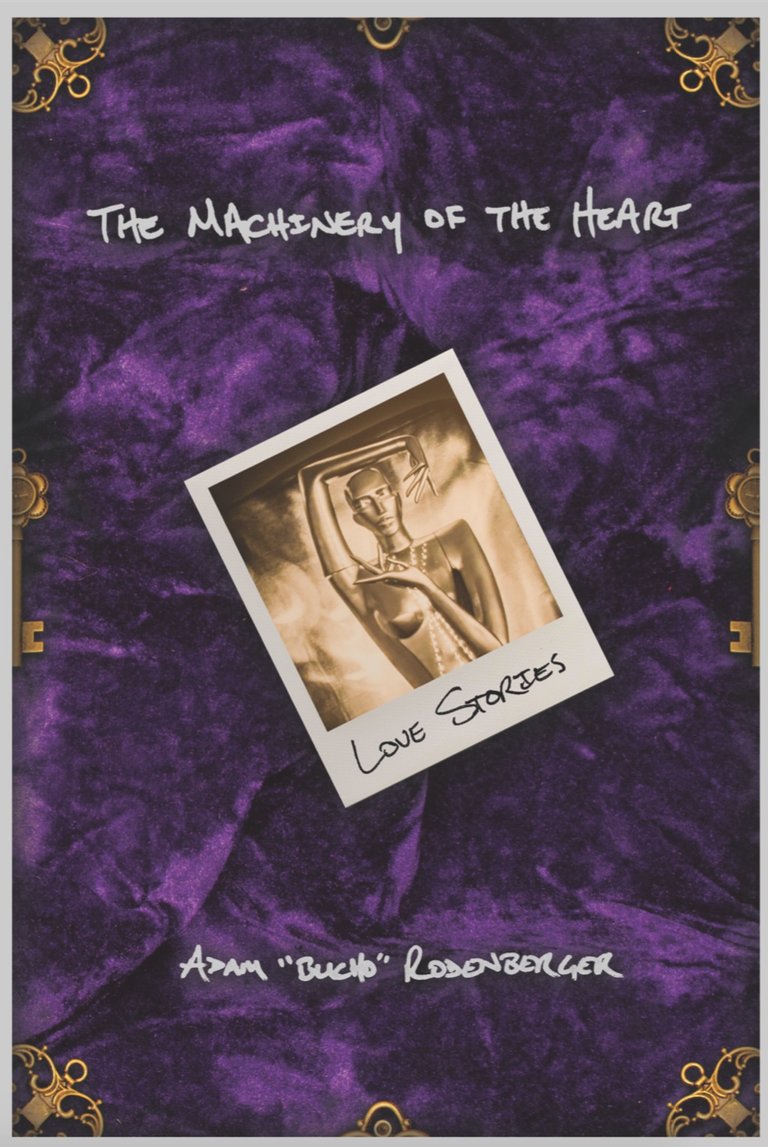 And while my friend and I worked on the cover art, we wondered how we could amplify the reading experience into something more. What is it that authors can do with or to their books that will enhance the reading experience for readers who are used to the same old shit day in and day out? How do we give them MORE?
We decided to make the stories interactive. There are several pieces in this collection that have extra audio bits added to the end of the story. In some cases, these audio bits (complete with music, narration, sound effects, etc.) are a continuation of the story. In other cases, you get extra story about characters who may not have had a lot of time on the page, if any at all. So, we wanted to amplify the narratives as much as possible.
But, we didn't want to simply flat out tell people how to read the book. We wanted them to figure it out. We wanted them to feel like they'd stumbled across something hidden (though it was all in plain sight). How do you alert people to the strange nature of a book before they've ever read a single story? Well, I came up with the idea in the shower (of course).
Rather than include a textual introduction to the book, I created a QR code that I placed beneath the "From the Author" section on the page and assumed people would scan it, expecting to hear the introduction read to them. This was a better idea than an execution because it turns out that nobody is even scanning the QR codes found in the book. This is disappointing to say the least, but doesn't turn me off from utilizing this again in my next book (which is nearly halfway done and will, hopefully, contain short films as well as extra bits of narrative audio).
To see what I mean, here's the page from the book that readers will first come across: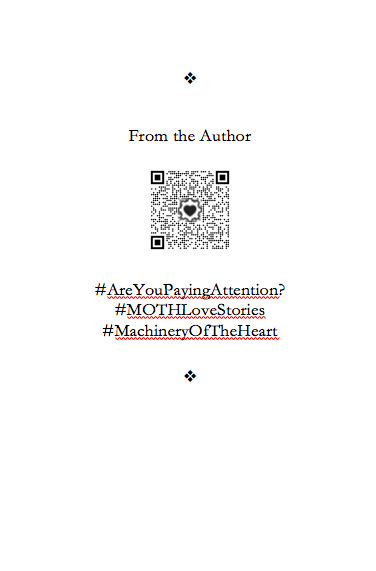 Anyway, I'm quite happy with the stories and I'm REALLY happy with the extra bits of narrative audio that go with some of the stories. Should you be interested in checking the book out, you can grab a copy from Amazon at the link below. Cheers!
https://www.amazon.com/dp/1795070935?ref_=pe_3052080_397514860