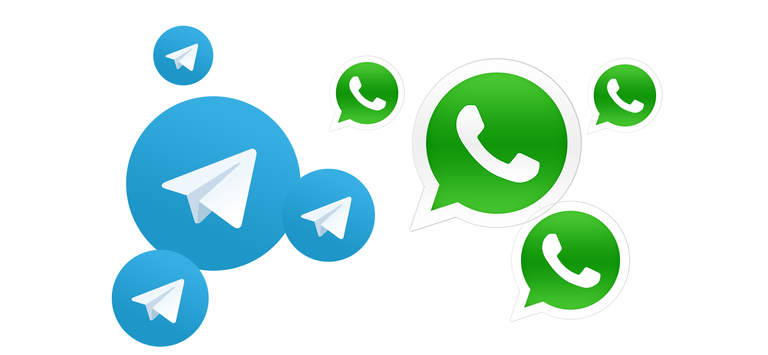 Communication apps nowadays (which widely use in my country)
In old time, although my work its hard but I am happy compare with my current situation.
Old time without advance mobile phone/smartphone, work communication only limited to telephone fix line and its during office hour. After office hour, I can focus on my own/family life outside of the workplace🚴👨‍👩‍👧‍👧🧡 without interruption.
Now with the advance communication technology like Whatpps and Telegram, its give a big impact in my life. The situation as below examples:
Your superior expected you to reply him/her during non working hour or worst request to do work during non working hour especially at midnight 2am-5am which I had experienced before.

Your client pestered you 24 hours to ask his project whether completed or not? Even worst, during public holiday demanding to meet me to discuss their project. I had try no reply during the public holiday, this certain client demanding rudely (spamming message) to ask the project done immediately in the next working day (after the public holiday).

More work demand from superior and client as communication was smoother than old time. They can anytime to call or message me to request job. They don't care above the working hour policy nowadays.
The impacts (problems) on me from the above situation:
No more freedom
My time to manage my own and family life lesser. Sometime, I required to work 7/24 hours without meet communicating with my family due to my work environment.
I'm gaining weight (less exercise), blood pressure increase, not enough sleep or unable to sleep and I'm feel want to suicide if I'm unable to get the job done as demand.
I had consulted from my friends who work in same field, they also facing the same problem. We also share some tips to minimize these problems by any method which I don't want to disclose it as top secret to let my current superior and clients know. 🤫🤫🤫
Its true that this advance communication technology was good such as making more money in business and get fast response to get info for related work matter. But whatever you gain sure got something been sacrifice. Everything in life must have plus and minus as well even though our work method had been upgraded.
The end.🤪
P.S. : Sorry if my grammar not that good.