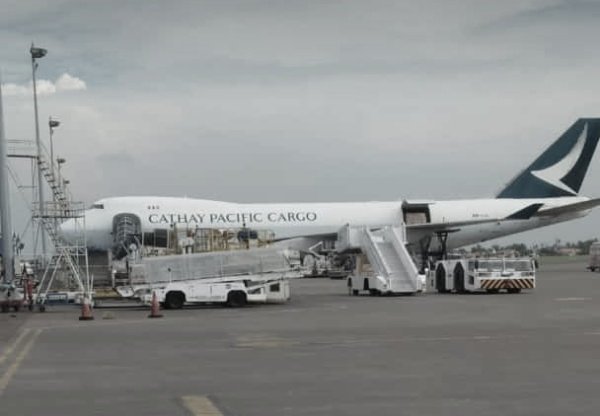 This is one of the large types of aircraft operating at the Soekarno-Hatta International Airport today. Formerly the Pacific Chatay aircraft operated in terminal 2, but a few months ago the flight was moved to terminal 3 so that it was integrated with other international airlines, making it easier for the aircraft to operate.
The picture that I show above is the original picture that I took while the airline was still operating in terminal 2, deliberately I took myself to take pictures of viewings from a large type of aircraft, the Pacific Chatay.
It turns out that the aircraft is not only focused on passengers, but also for cargo delivery because there are so many goods that can be transported by this type of aircraft so that this type of aircraft is also often mentioned as one of the multi-functional aircraft that is for passengers and also goods.
来自于 [WhereIn Android] (http://www.wherein.io)