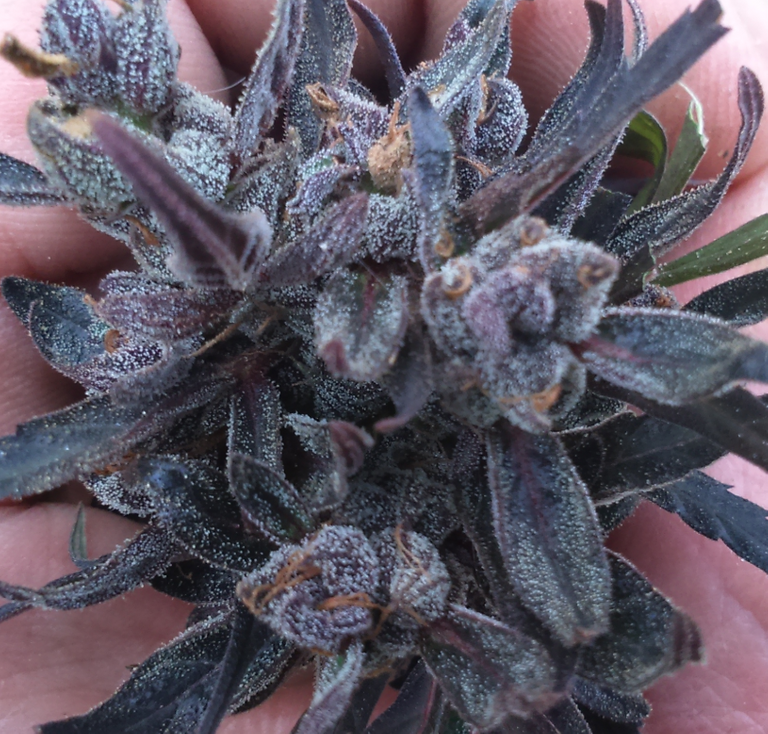 Hello dear friends! Today is November 5th, the weather is warm outside, a couple of times the temperature in the morning dropped to minus one degree Celsius. Today I decided to cut off all the medicinal buds, except for one branch - (I will leave it before the first severe frosts, for the sake of the experiment. I have prepared a couple of interesting photos and gifs for you friends.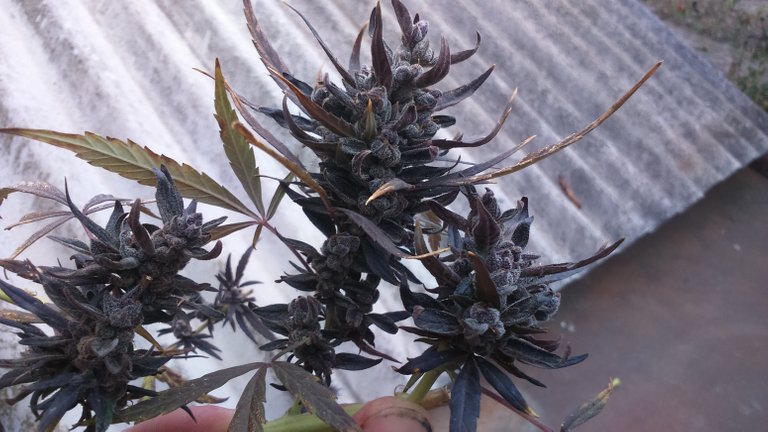 As you can see in the photos, the medicinal buds have acquired a very beautiful color. The smoke effect has become milder, but the medicinal buds are not weak. I'm in a panic state for a couple of hours in the lungs of this medicinal smoke and for four hours you will have a very strong effect, I smoke these buds with caution.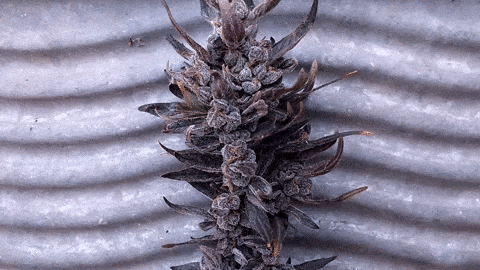 I admit honestly, it is nice to hold such purple, fragrant, sticky, heavy medicinal buds in my hand. Especially when you yourself have grown this medicinal bush. But now, there was one stalk with a small branch for (experiment.) I hope you liked the friends of the photo. Have a nice day. Thank you. And I'll go and get some treatment.


All health and profit.
Come visit me @senattor