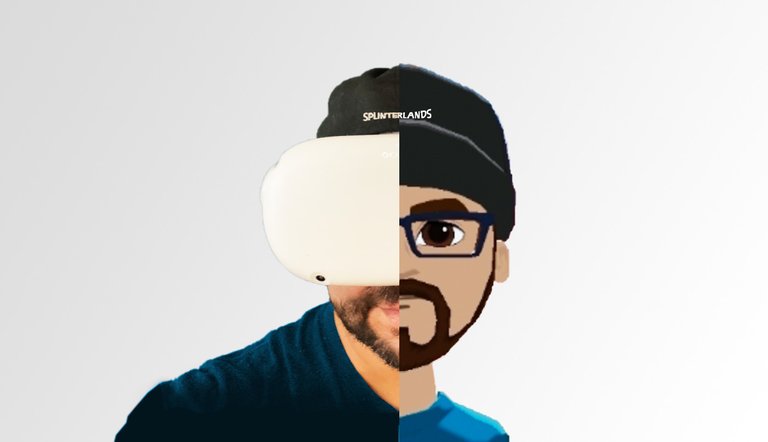 It's been awhile since my last blog post. A lot has happened in the past few months. Stuff that I'll get into on other posts.
Today, I'd like to touch upon HiveFest and how it resulted in an incredible new toy, haha!
Hats off to @roelandp for pulling off another spectacular event. I will forever be in his debt for giving me a reason to take a serious look at Virtual Reality (VR) technology. I can honestly say that it just wasn't something I would have considered investing in otherwise.
When it was announced that HiveFest would take place in VR, I thought, "That's cool". And then I researched the cost of a VR headset. My immediate reaction was "HEEeeeeeeck, No!"
I decided that experiencing the event in VR was unnecessary. Simply not worth the cost.
But then I thought..."Maybe it would be a cool toy for AFTER the event"...
I further researched VR headsets and came to the conclusion that the only one worth buying was the Oculus Quest 2. It came in two flavors: one with 64 GB of storage and one with 256 GB of storage. I decided that if I was gonna shell out a bunch of $$$ for something, I didn't want to be worrying about storage space for games.
You see, the Quest 2 is a standalone device. The computer is IN the headset (no need to hook it up to a computer or fumble around with wires). As such, I didn't want to be bothered with having to delete apps to make room for new apps. That would suck.
The 256 GB version was 400 bucks.
Ugh.
No, that's crazy. Isn't this technology experimental??! There's probably not even that many games or apps. And when would I have time to mess around with it anyhow?
No.
I'm not buying that.
Way too much money. I mentally placed the idea on a shelf at the back of my mind and tried to forget about it.
But I was looking forward to HiveFest. Last year's trip to Bangkok was life-changing.
No no no. Stop that.
While I was arguing with myself like a delusional freak hopped up on vision quest juju, my wife was rolling her eyes.
Time went by. I talked to my brother. Turns out he owned a VR headset. He said it was Amaze-Balls. Crap, really? Yup, he says. Most incredible thing ever. Definitely worth the money.
NOOOOooooooo!!! Don't say that! I've already decided that the smart thing to do is ignore that VR exists.
My sweet wife says, "Enough". She's been putting money aside for the past couple of months. She takes out her card, taps away on her keyboard, then exclaims, "Done! We're going on a trip."
We hop in the car and drive an hour away to the nearest Best Buy that has it in stock. One of the blue-shirt employees walks outside to the car and presents us with a shiny new Oculus Quest 2! Yay! Christmas is early!
Thank you, sweetie (@raynie)!!!
So now I'm the proud owner of an Oculus. You get a headset and a controller for each hand.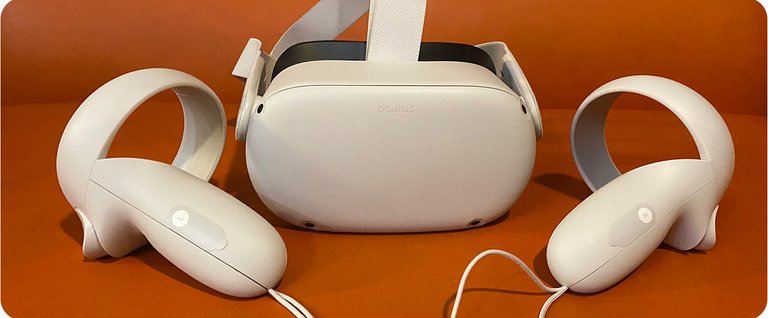 Since you can't "see" what you're doing in the real world, it's important that the controllers feel natural and intuitive without seeing them. You've got cords to wrap around your wrist (so they don't drop), two triggers (one is usually for grabbing stuff and the other for "shooting"), and up top there's a button + joystick.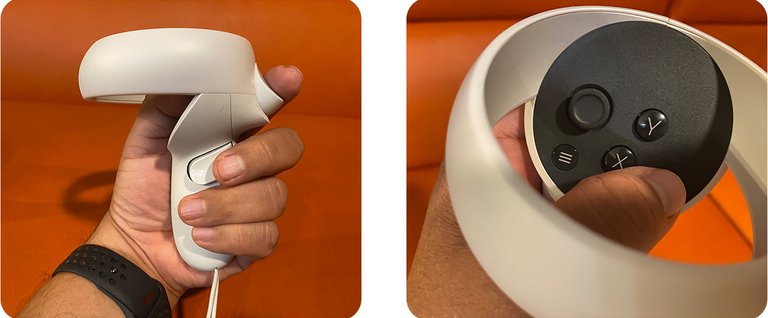 Armed with my futuristic head + hand armor, I strode boldly into HiveFest like the Mandalorian on a space quest. And yeah, it was friggin' cool.
I roamed around, explored the digital landscape, and mingled with people.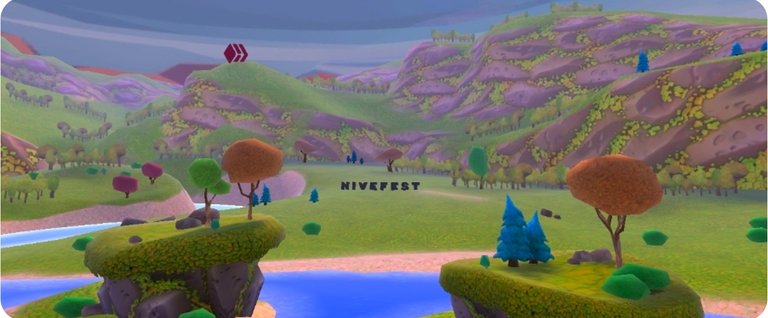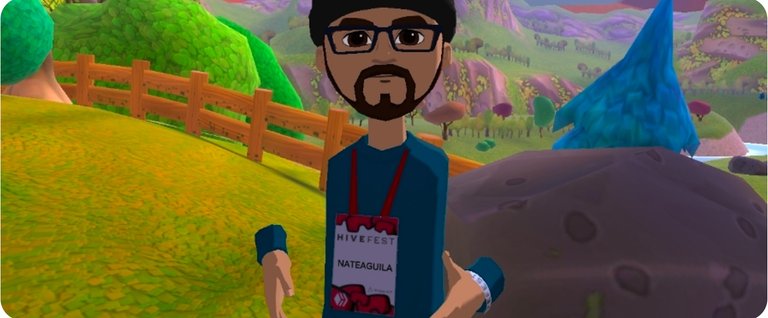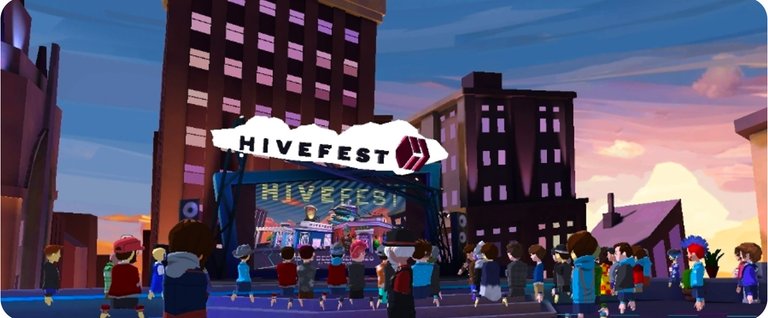 A few things I learned from the experience...
Motion Sickness - I noticed that the more extreme my movements or surroundings, the more likely I might get a touch of motion sickness. Maybe it's just because I'm getting old? For HiveFest, it was fine. But for high intensity games, I would feel a little nausea after about 30 minutes if I didn't pace myself.

Battery Life - The battery on the Quest 2 lasts for around two hours. I think that is adequate for a gaming session, however if you intend to utilize VR for an all-day event, be prepared to swap out your headset for 2D on your computer to let it charge again. What I ended up doing is using the headset for socializing, but switching to my computer if all I'm doing is watching a presentation.

Open Area - I've tried sitting at my desk with the VR on, but it just wasn't practical (compared to standing in the middle of an empty room where I have room to move around). When I was sitting at the desk, I kept banging my hands and feet, haha. While in the virtual world, it's VERY easy to forget where your physical body is.
I'm still new to this, but I must say my limited exposure to VR has been downright mind boggling. It truly feels like I'm at the edge of a cliff or flying through space or facing off against a monster. In fact, there's been numerous times where I feel a spike of adrenaline-fueled terror or excitement because my brain is translating what it sees as REAL! The future of READY PLAYER ONE (read the book--or at least the movie--if you haven't done so already) is right around the corner!
I'll try to share videos or reviews of VR games as I try them.
If you're wondering if it's worth getting into VR...my conclusion is: YES! Yes, it is.