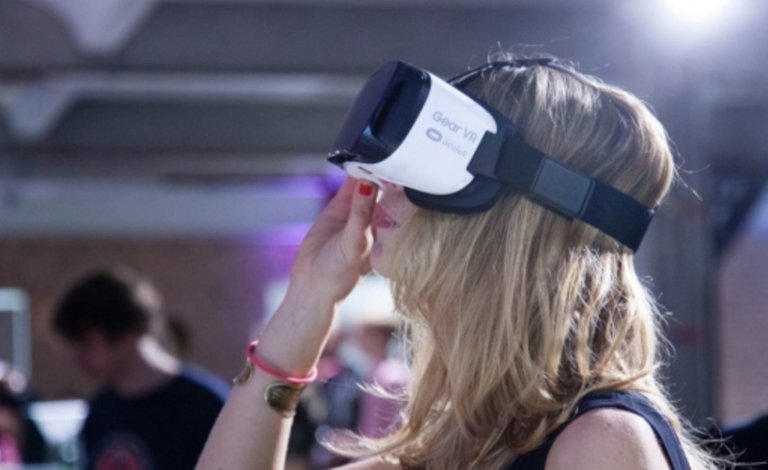 Technology is running and we humans do not find answers so quickly to the questions that arise.
In Korea, a very tech-savvy country, a deceased child was brought back to life in a TV show.
The technicians created a virtual image of a child so that his mother could see and touch him in a show.
Whether this proof of technical know-how now amounts to a mourning world and whether this then also belongs in a TV show is of course questionable.
In a time, in which virtual superstars are artificially created and thus influencers are newly invented, new questions arise. The big companies are about to take these questions away from us, because they are already creating facts and all this without ever having started a fundamental discussion.
Virtual worlds will probably become more and more and every area in life will be affected.
Whether we accept everything without comment is of course up for debate, because the influence takes place in these worlds many times over and is usually not easy to recognize.
When I look at the campaigns of some of my clients today, the effectiveness of social media is already enormous and can influence elections.
The virtual worlds industry is of course gigantic and it would be a shame not to jump on this bandwagon, but we should take a closer look at individual topics.
Die Technik rennt und wir Menschen finden nicht so schnell Antworten auf die Fragen die sich dadurch ergeben.
In Korea, einem sehr Technik versierten Land, wurde jetzt in einer TV Show ein verstorbenes Kind wieder zum Leben erweckt.
Die Techniker erzeugten ein virtuelles Ebenbild von diesem Kind, sodass seine Mutter in einer Show dieses sehen und berühren konnte.
Ob dieser Beweis von technischen Know-how jetzt zur Trauerbeweltigung beträgt und ob das dann auch noch in eine TV Show gehört ist natürlich fragwürdig.
In einer Zeit, in der virtuelle Superstars künstlich erzeugt und somit Influencer neu erdacht werden, stellen sich natürlich auch neue Fragen. Die großen Konzerne sind drauf und dran uns diese Fragen abzunehmen, da sie jetzt schon Fakten schaffen und dies alles ohne jemals eine Grundsatzdiskussion angestoßen zu haben.
Virtuelle Welten werden wohl immer mehr werden und jeder Bereich im Leben wird davon betroffen sein.
Ob wir nun alles so kommentarlos hinnehmen steht natürlich zur Debatte, denn die Beeinflussung findet in diesen Welten um ein vielfaches mehr statt und ist meist auch nicht leicht zu erkennen.
Wenn ich mir heute so mache Kampagne von zwilichtigen Auftraggebern anschaue, dann ist der Wirkungsgrad über Social Media jetzt schon emens groß und kann Wahlen beeinflussen.
Die Branche der virtuellen Welten ist natürlich gigantisch und es wäre ein Armutszeugnis nicht mit auf diesen Zug aufzuspringen, jedoch sollten wir bei einzelnen Themenfeldern genauer hinsehen.
Quelle:
https://www.jesus.ch/magazin/international/asien/363847-virtuelle_auferweckung_von_den_toten_geht_zu_weit.html
Posted via Steemleo