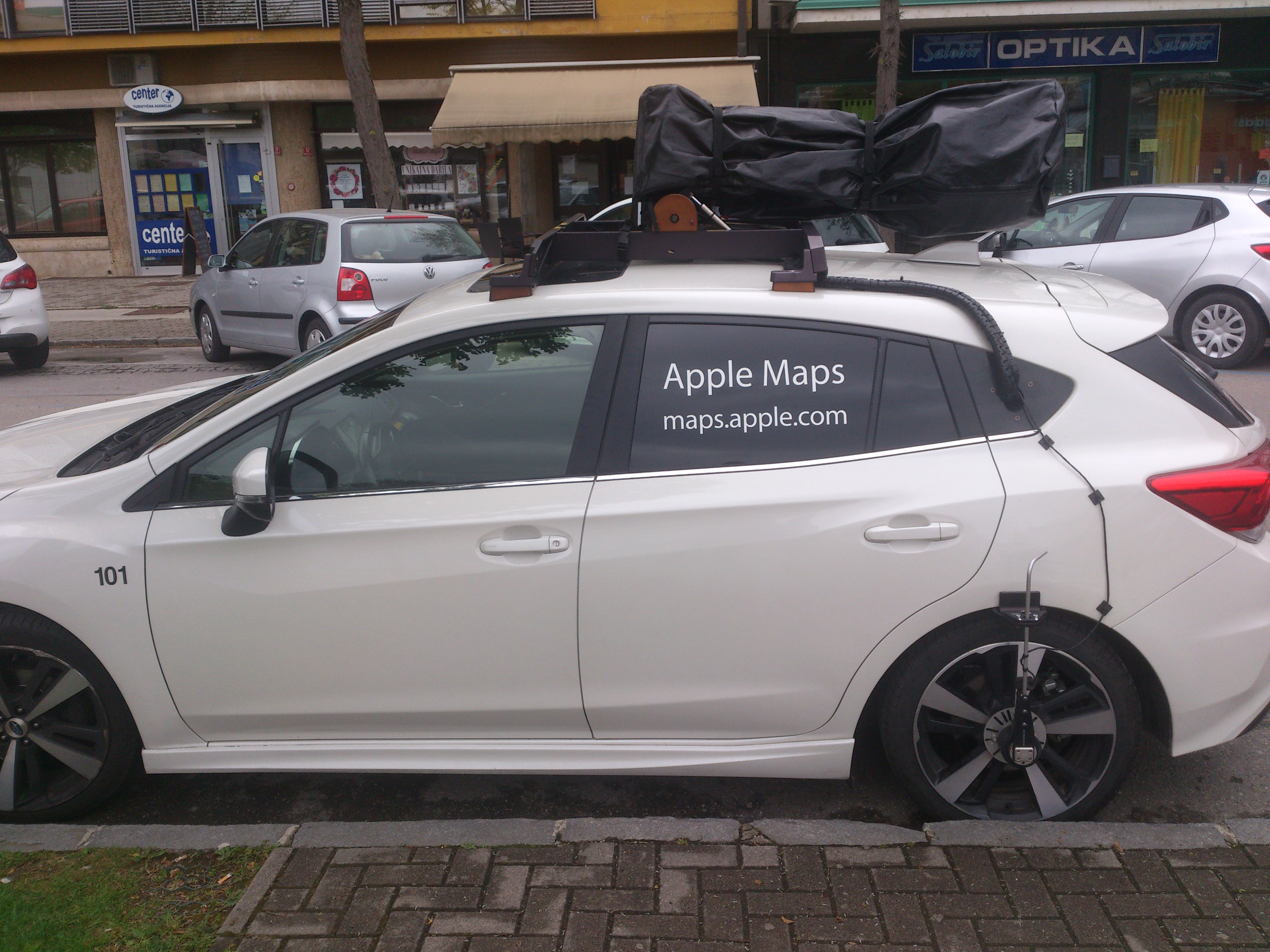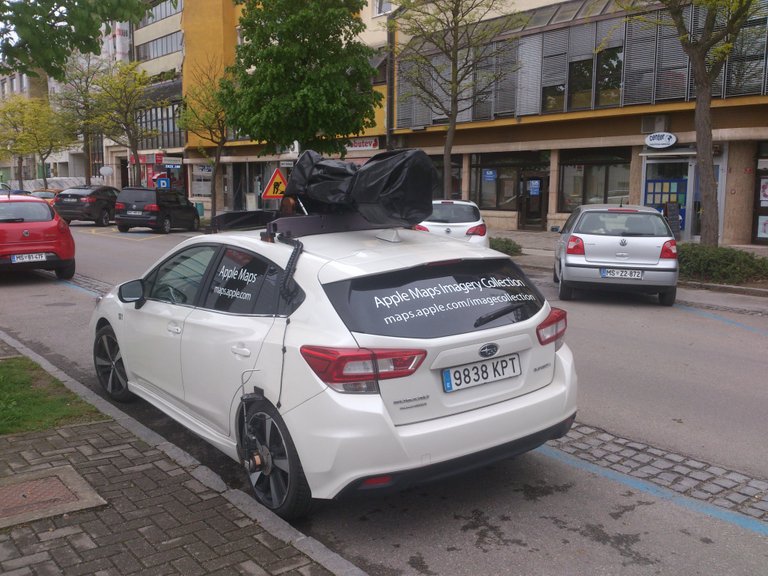 Apple Maps Image Collection car in Murska Sobota, Slovenia (2021)
Some time ago I took a photo of Google Street View Car and today I was surprised to see an Apple Maps car already in my hometown, Murska Sobota (Slovenia). It was parked on the street, probably taking a break or just giving me an opportunity to make this photos 😀.
---
This post is my entry to this week's Qurator's Photo Quest | Technology, which you can find on following link here: https://ecency.com/qurator/@qurator/qurators-photo-quest-or-technology
---
UPDATE
Later on today I have seen TomTom car too, but couldn't take a photo of it, as I was in the car as well driving in the opposite direction. What a day!!!