Good evening, fellow HIVE users, tech enthusiasts from all corners of the world as well as dear readers from both HIVE and outside of it! For today's personal life-based post here on my HIVE blog, I decided to post an update on my e-learning life, so to put it, which actually dates from November of the last year but haven't yet had the time to write more in detail about it here on the HIVE blockchain yet.
The event in question was called GoTech World Conference and was held online during 10 and 11 November 2021. I was actually invited via LinkedIn to join this online conference quite randomly by one of the organisers well in advance (based on my LinkedIn profile) saying that I will benefit for it and I actually took the decision to go for it eventually. And it proved to be quite a good choice I have made for my personal life given that I learned quite a bit in terms of both professional and life lessons from experts with a considerable amount of working experience in term fields, from business to cybercrime, in just 2 short days.
Of all the stages I had to choose from, I was more drawn to the e-business and digital marketing stage on the one hand and the cybersecurity stage on the other hand, the latter in which I was quite an active user in the chat asking questions (as you can see in the screenshots down below). Therefore, GoTech World Conference of November 2021 was really cool! All in all, I had a great time there and I am very much looking forward to the 2022 edition! Hopefully, I'll see you there as well!
Down below you can clearly see some of the wise life and business lessons I have learned from this conference and have carefully saved in order to share them with like-minded people here on HIVE. I truly hope you will find them valuable and subsequently apply them in your lives as well! Cheers, all the best, take care, stay safe, warm, and well, and have a great evening! :)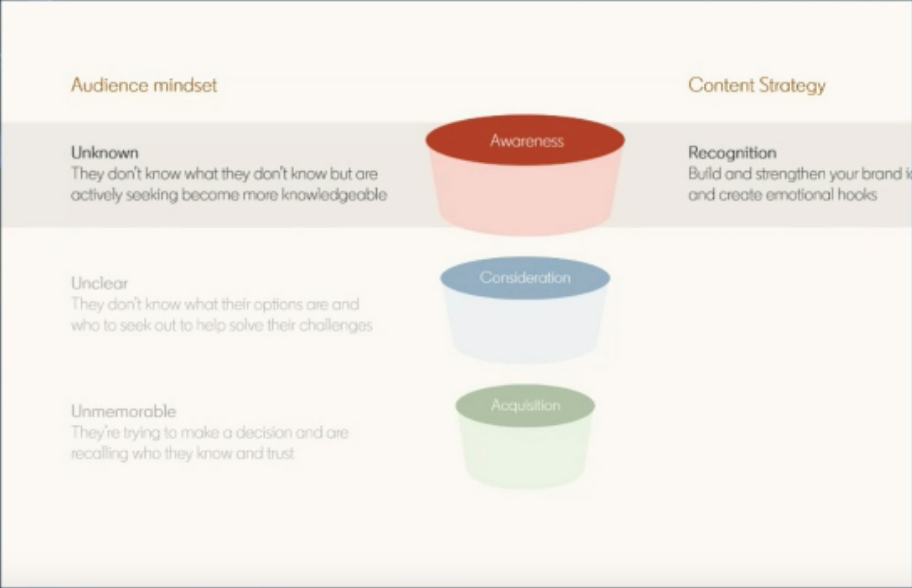 10 November screenshot. Image source: personal screenshot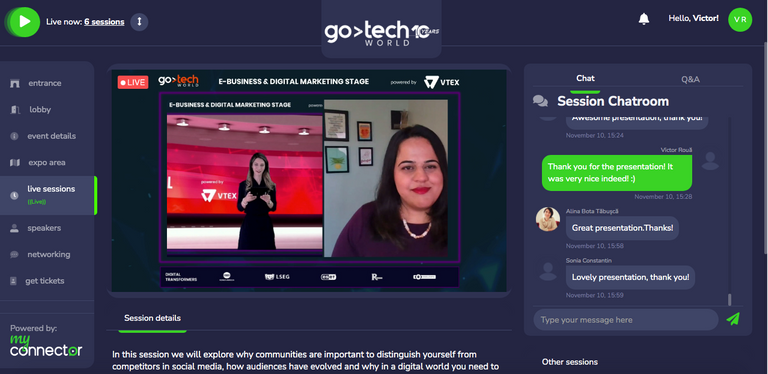 10 November screenshot. Image source: personal screenshot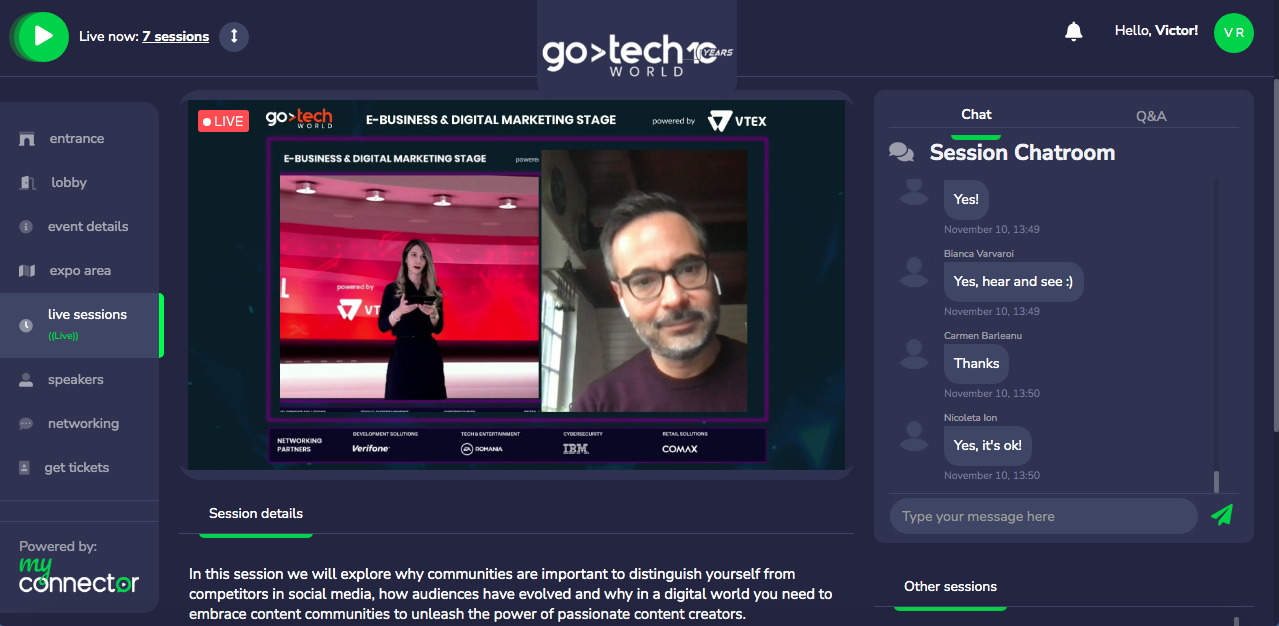 10 November screenshot. Image source: personal screenshot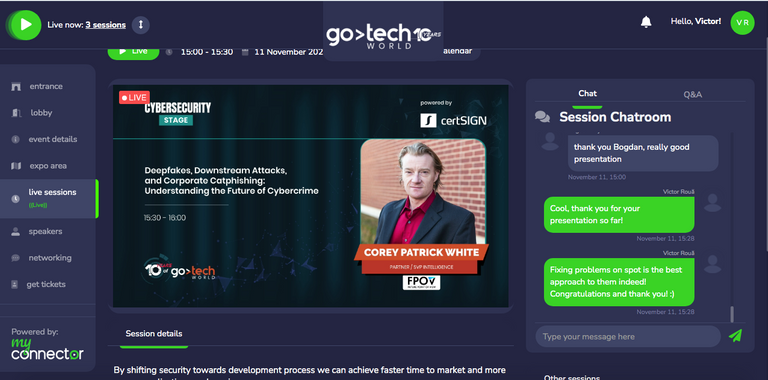 11 November screenshot. Image source: personal screenshot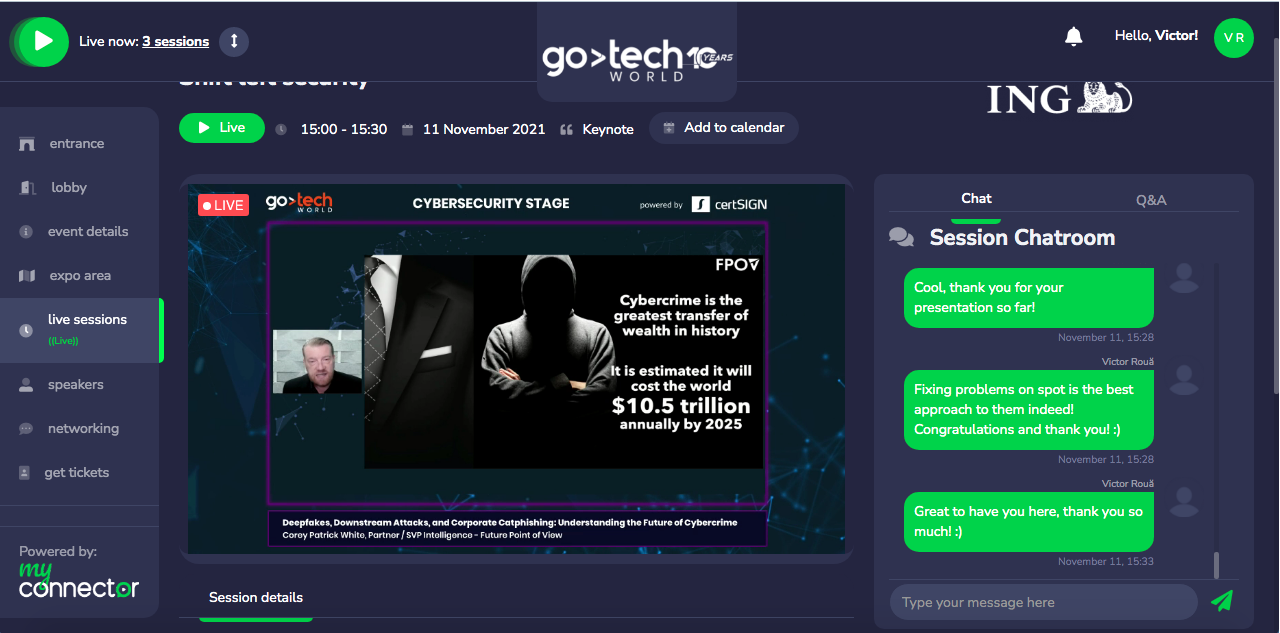 11 November screenshot. Image source: personal screenshot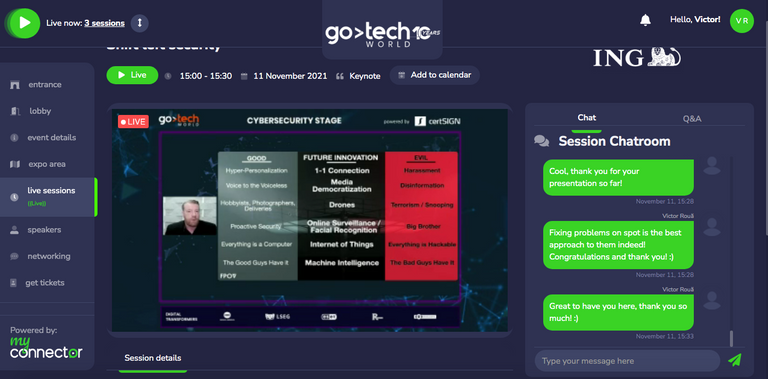 11 November screenshot. Image source: personal screenshot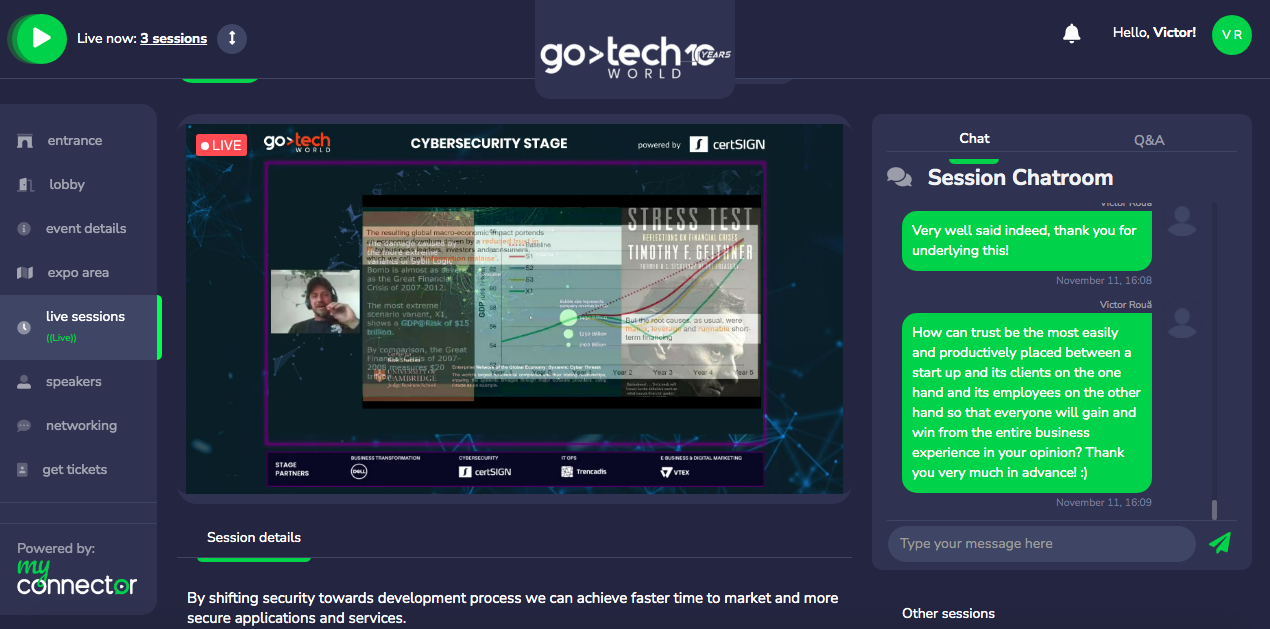 11 November screenshot. Image source: personal screenshot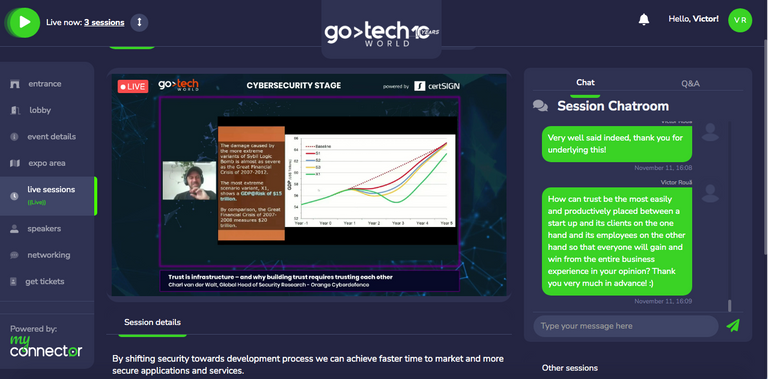 11 November screenshot. Image source: personal screenshot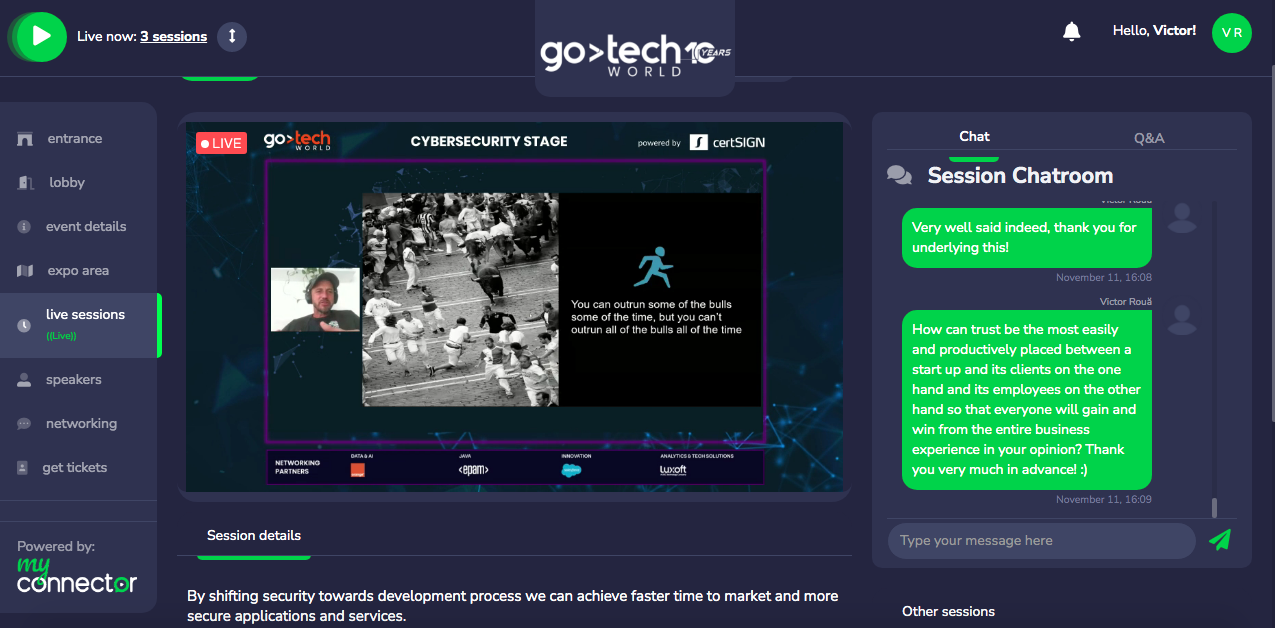 11 November screenshot. Image source: personal screenshot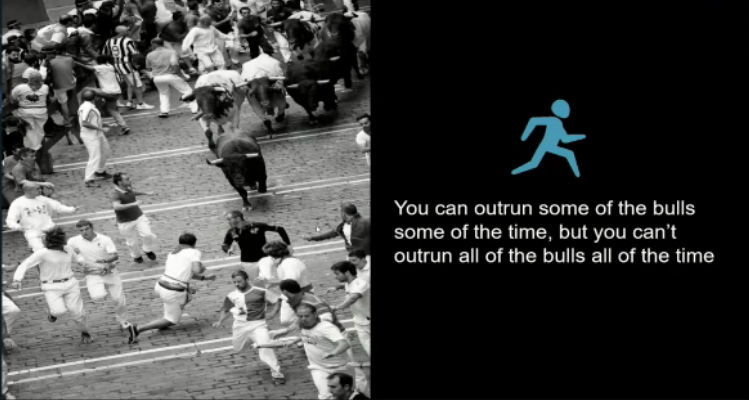 11 November screenshot. Image source: personal screenshot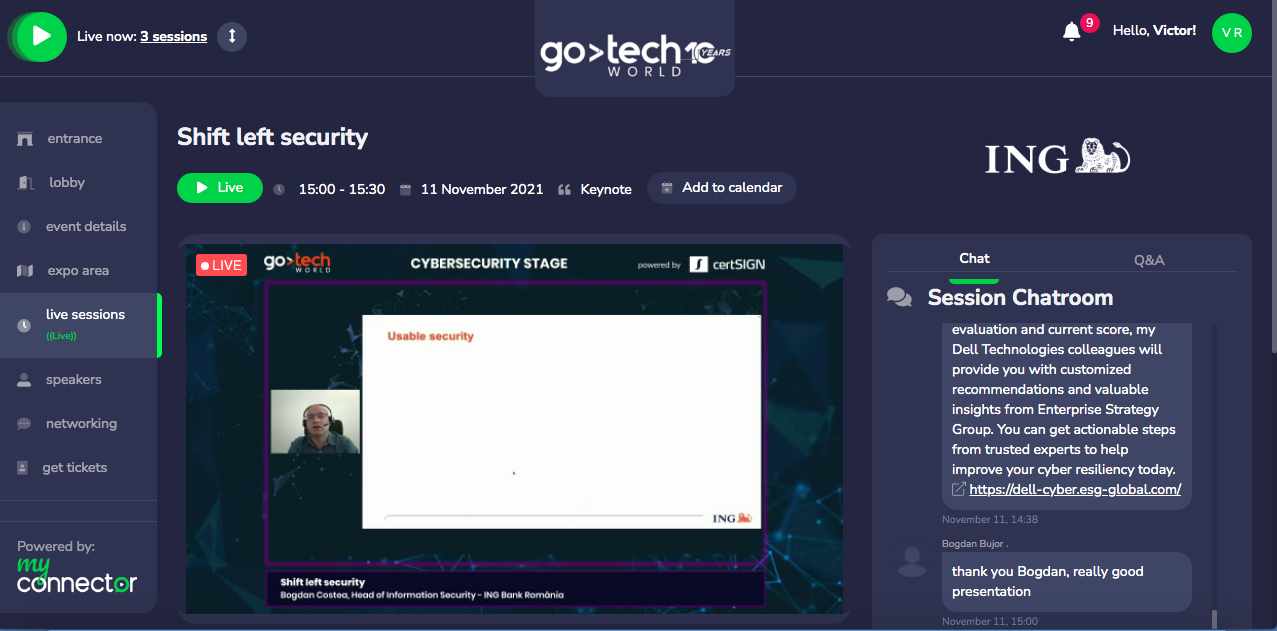 11 November screenshot. Image source: personal screenshot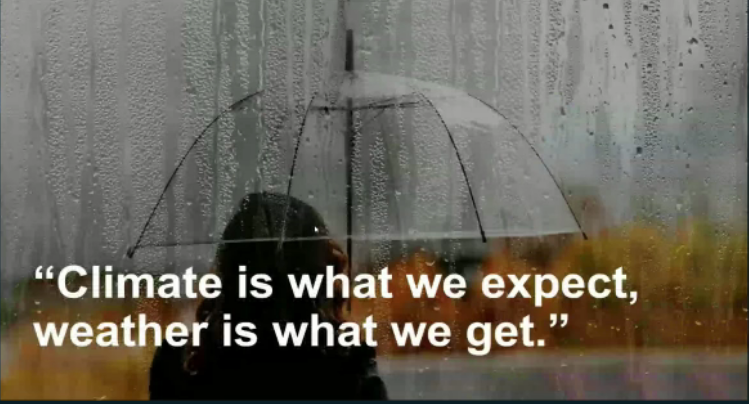 11 November screenshot. Image source: personal screenshot
P.S.: Thank you very much for all your support, readership, appreciation, re-blogging, and feedback here on HIVE. :)
Stay blessed, loved, well, and safe along with your family and friends! Cheers and please stay tuned for more amazing content on my HIVE blog! :)