Habe Stable Diffusion lokal auf meinem PC installiert und begonnen damit zu experimentieren, was die Software alles kann und wo noch ihre Grenzen liegen.
Ist wirklich beeindruckend und fühlt sich ein bisschen so an wie das Holodeck, da man mit textuellen, deklarativen Beschreibungen arbeitet und der Computer dann ein Bild generiert.
Stellt euch vor, man könnte mit ein paar Sätzen ganze 3D-Welten und AI-gesteuerte Charaktere erstellen so wie in Star Trek. Denke langsam, dass es in diese Richtung geht.
Unglaublich. Was sagt ihr dazu?
Dancing Witch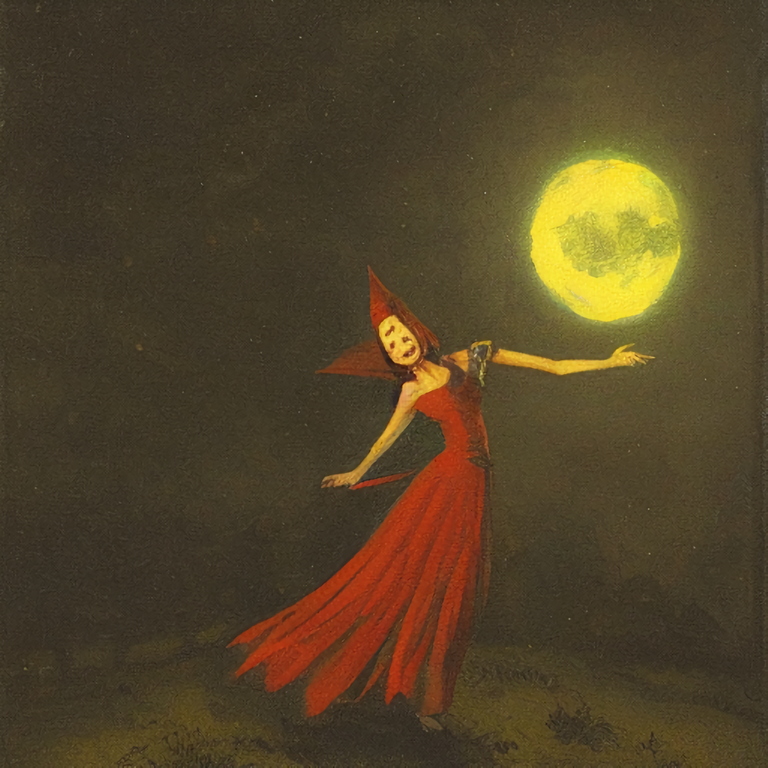 "a witch dancing in the woods at night, moonlight"

Classroom with students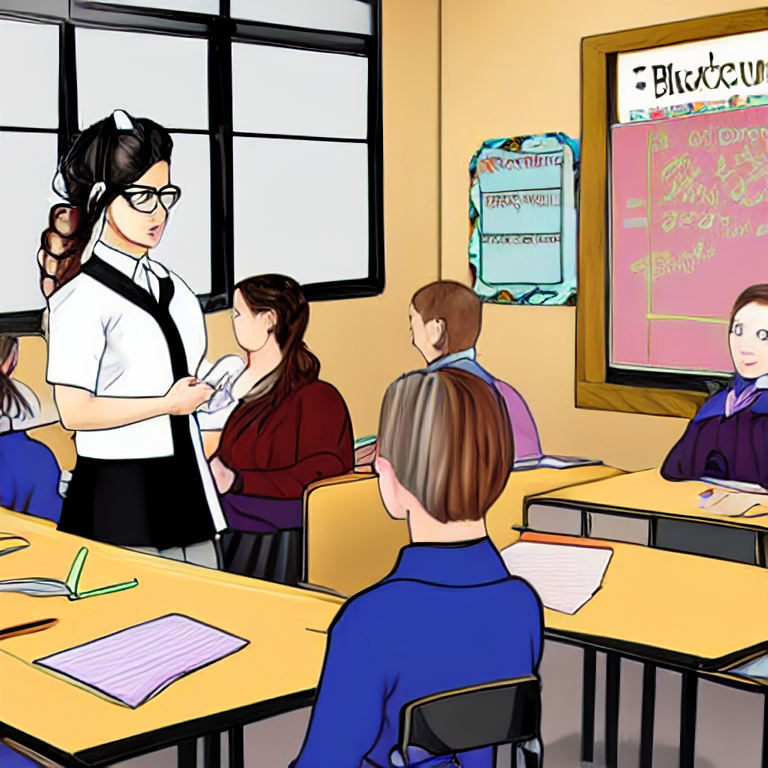 "a drawing of a female teacher in uniform in a classroom in front of the blackboard with students in the class"


Steampunk Dragon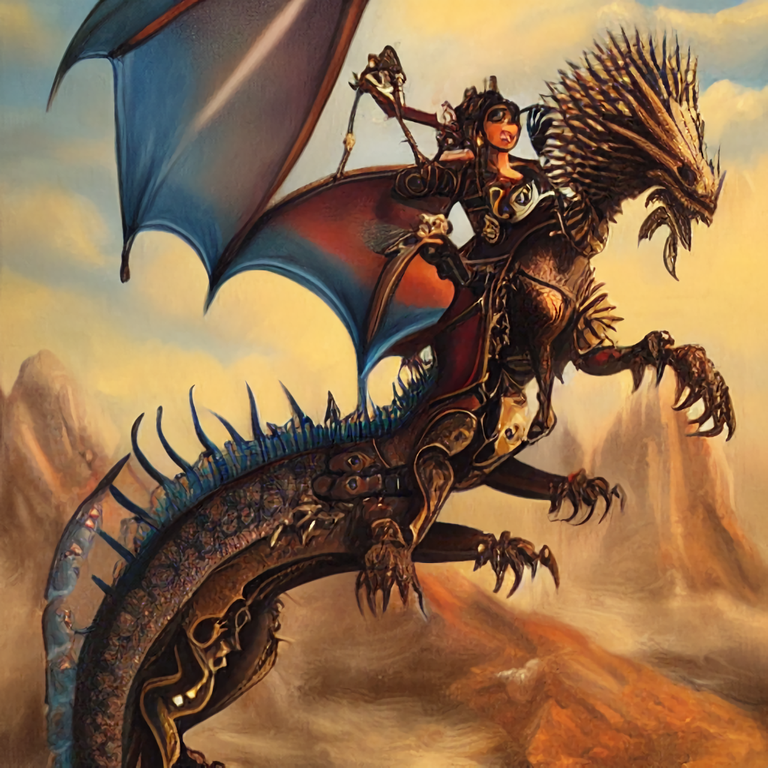 "a painting of a female steampunk warrior riding a dragon"

Smoking Girl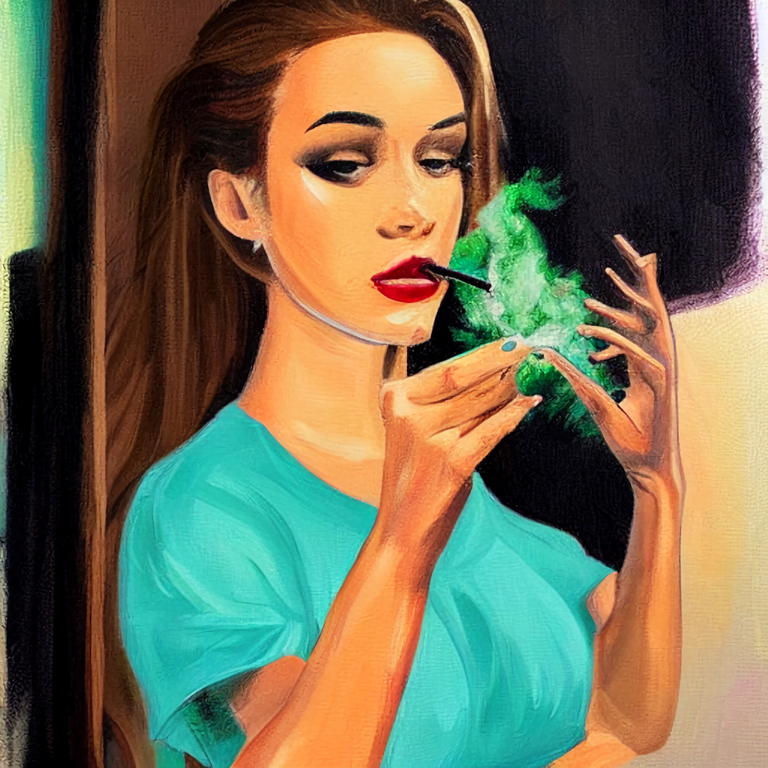 "painting of a beautiful woman smoking weed, apartment, seductive, cinematic, beautiful face"

Cosmonaut riding a Horse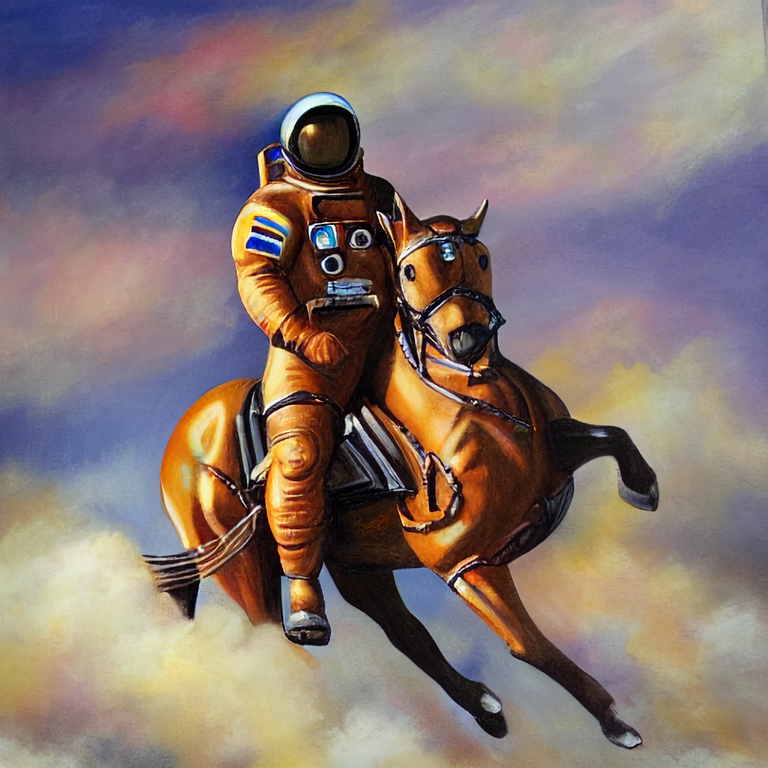 "a painting of a cosmonaut riding a horse"

English
I installed Stable Diffusion locally on my PC and started experimenting with it in order to see what the software can and cannot do and where its limitations are.
It's really impressive and feels a bit like the holodeck in that you work with textual, declarative descriptions and then the computer generates an image.
Imagine if you could create entire 3D worlds and AI-driven characters with a few sentences just like in Star Trek. Starting to think it's heading in that direction.
Unbelievable. What do you guys think about the latest progress with Stable Diffusion?
Sources
[1] Stable Diffusion https://stability.ai/blog/stable-diffusion-public-release
[2] Stable Diffusion Models and Licenses https://huggingface.co/CompVis/stable-diffusion
[3] How does Stable Diffusion work? https://peakd.com/hive-163521/@vikisecrets/how-does-stable-diffusion-work-two-minute-papers-video
Live your Secrets and Hive Prosper 🍯
xx Viki @vikisecrets