Each country has its own water treatment system, so maybe this content doesn't apply to some of them, but I'm going to base it on the reality I know, that of Brazil. I've known about this issue for a long time, and I think it's one of those topics that end up being kept under wraps because not much can be done about it. Although it's impossible to be precise in this analysis given the size of the country and the variation in quality of life, I know it's a topical and worrying issue. Because there is a lot of talk about basic contamination, the importance of water treatment to avoid bacterial diseases, for example, but we are nowhere near understanding the size of the problem that is the presence of pharmacological molecules in water.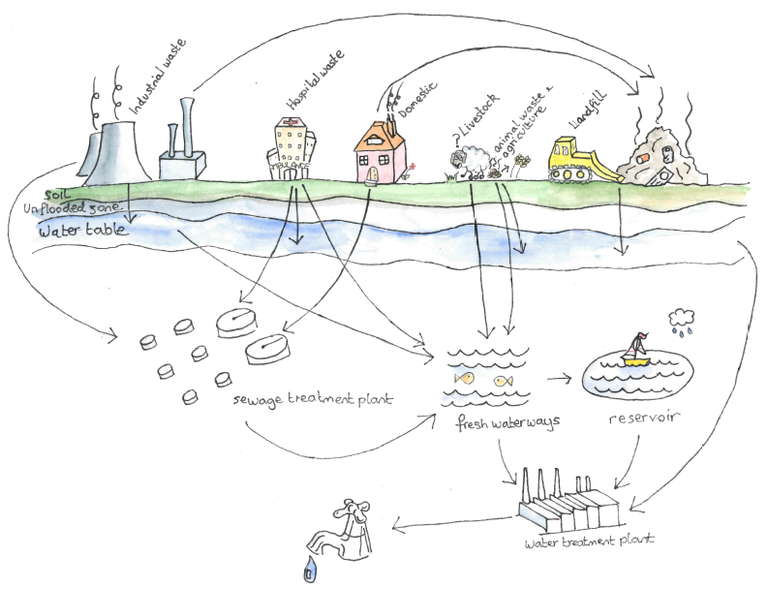 Source
There are many nuances to this issue, and I honestly don't know how worrying it is on a considerable level, but the problem is this: Almost every human being routinely takes some kind of medication, I can give an example based on my mother, for example. She alone takes hormones for the menopause, blood pressure medication, cholesterol medication and a few others. I myself take psychiatric medication. And as you well know, every substance ingested is excreted by the body, often the molecules of these substances come out unchanged, intact in the urine. All the sewage flows into the water treatment areas before falling back into the river. And there they continue on their way to the neighboring town, which happens to consume exactly the same water.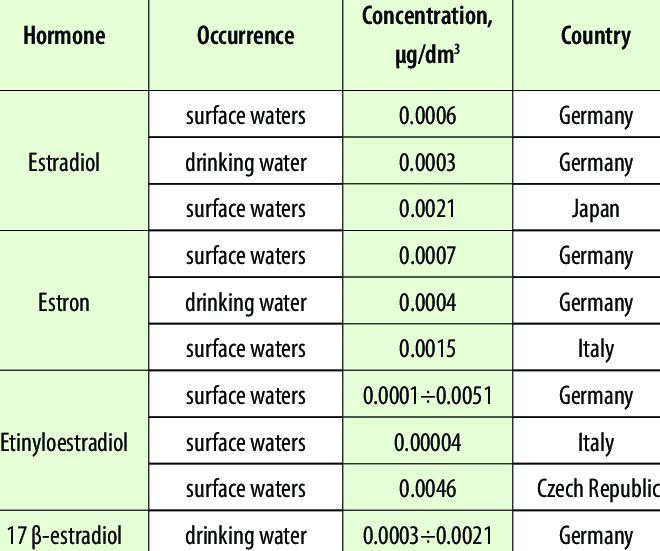 Source
It's well known that the current filtering and cleaning system in treatment plants isn't capable (or even prepared) to retain pharmacological molecules, hormones and other active substances. And I have to doubt that this is any different in most countries, because we're talking about "another level" of problem. It's not mercury in the water or anything like that, it's psychoactive particles. The issue of hormones used by women, for example, as a contraceptive is one of the most serious points in this story. The water in the rivers is receiving perhaps homeopathic but constant doses of human contaminants and this is being ingested again even after the water has been treated... And that's without even mentioning the whole "microplastic" thing. There are techniques that could provide a future solution to this, like ozonation; the use of UV rays; membrane filtration (nanofiltration, ultrafiltration); ion exchange; advanced oxidation; reverse osmosis membrane filtration and advanced biological treatments.
Thômas Blum

Português
Cada país tem seu sistema vigente de tratamento de água, logo talvez esse conteúdo não se aplique a alguns deles, mas irei me basear na realidade que conheço, a do Brasil. Há muito tempo eu já sabia da problemática desse tema, e creio que é mais um desses temas que acabam ficando guardados por que não se pode fazer muito a respeito. Ainda que devido a impossibilidade de precisão nessa análise dado o tamanho do país e a variação de qualidade de vida, sei que é um tema atual e preocupante. Por que muito se fala das contaminações básicas, da importância do tratamento da água para evitar doenças bacteriológicas por exemplo, mas não estamos nem perto de compreender o tamanho do problema que é a presença de moléculas farmacológicas na água.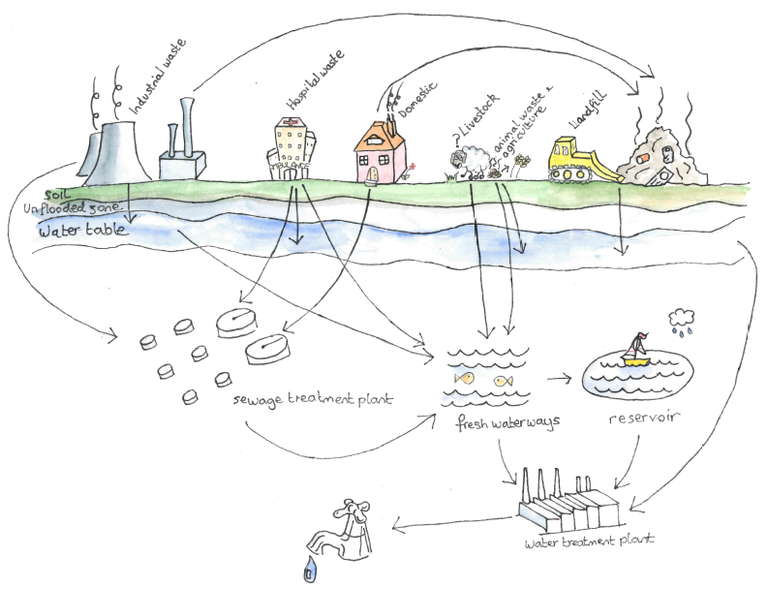 Source
Existem muitas nuances nesse tema, eu sinceramente não sei o quanto é preocupante num nível considerável, mas a problemática é a seguinte: Quase todo ser humano toma rotineiramente algum remédio, eu posso dar um exemplo baseando-me em minha mãe, por exemplo. Só ela toma hormônios para a menopausa, remédio para a pressão, remédio para o colesterol, e mais alguns outros. Eu mesmo tomo uma medicação psiquiátrica. E como bem se sabe, toda substância ingerida é excretada pelo corpo, muitas vezes as moléculas destas substâncias saem inalteradas, intactas na urina. Todos os esgotos convergem-se para as zonas de tratamento de água antes de cairem novamente no rio. E lá seguem o percurso até a cidade vizinha que por acaso consome exatamente essa mesma água.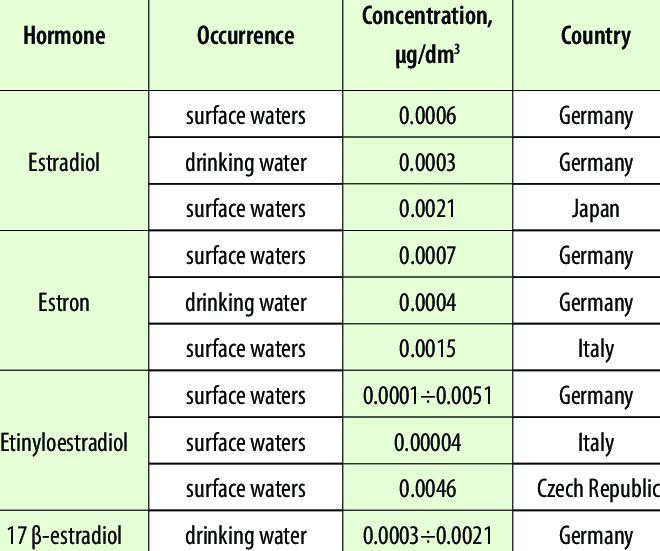 Source
É sabido que o sistema de filtragem e limpeza atual das estações de tratamento não tem capacidade (e nem mesmo está preparado) para reter moléculas farmacológicas, hormônios e outras substâncias ativas. E eu preciso duvidar que isso seja diferente na maioria dos países, por que estamos falando de "outro nível" de problema. Não se trata de mercúrio na água ou algo assim, são partículas psicoativas. A questão dos hormônios utilizados pelas mulheres por exemplo, como contraceptivo é um dos pontos mais sérios dessa história. A água dos rios está recebendo doses talvez homeopáticas mas constantes de contaminantes humanos e isso está sendo ingerido novamente mesmo após o tratamento da água... Isso sem nem colocar a história do "microplástico" nessa conversa. Existem técnicas que podem trazer uma solução futura para isso, como a Ozonização; o uso de raios UV; a Filtração por Membranas (Nanofiltração, Ultrafiltração); a Troca Iônica; a Oxidação Avançada; a Filtração em Membrana de Ósmose Reversa e Tratamentos Biológicos Avançados.
Thômas Blum